I learned that how much I loved my sexually. due to the site, ages were deleted
but let your Imagination run wild 
I learned about sex early. I was in my earlier years when I saw mom giving the mailman a blow job, I did not know what that was at the time. It would stay in my mind and I would find my mind wondering and my hand between my legs fingering my self at night thinking about it. But not soon after that I would learn about and all sorts of things from the best teacher of my life!
A year later dad got sick of being around the neighborhood slut and got a divorce. Mom moved us me and my older brothers to my grandparents house in a rural area. They have died a few years before. I was pissed off! I lost my friends and now we lived in the sticks. My mom got a large amount for child support so she was happy. My brothers had each other and left me alone, they had a treehouse they had found and wouldn't let me go there.
The only way I could get attention from them I learned was to walk around the house half naked or drop my towel off when I was walking from the shower… this they noticed! And I just loved teasing them. So I was younger than them,but I did have big boobs very young, so if I forgot to wear my bra, well then they would like to talk to me. I watched my brothers playing with themselves when they didn't know and back to feeling my self getting off night after night. 
One day I was asking Bobby if I could come with him to the treehouse he kept saying no. I was begging I said" I'll do anything please let me come". I was wearing my see through tee shirt no bra and daisy dukes shorts with my ass hanging out. He said, anything? I said, "yes anything"! Bobby said, "you can't tell mom promise"?" Yes I won't tell her I promise". Biting my lip, I wouldn't tell her anything she brought me here, "I won't let anyone know"." Okay let's go, you have to do what I tell you to do no matter what… no matter what"! I said yes okay.
We walked into the woods to the bottom of the tree where there was a ladder nailed in it. And about twelve feet up the tree was the treehouse. So we were standing there and my brother turned to me and said" if you want to go you have to get naked and climb the ladder, then I'll let you go". I stood there thinking naked what the hell in for a penny in for a pound, hell I like being naked and before I knew it I said "okay". Hey I went this far I wanna see this treehouse and this was the most attention I had from him in a year.
I stripped off my shorts and my panties and pulled my tee shirt off. There I was just standing there with my hands covering my pussy and my tits! I was shaking in my sneakers as my brother was taking it all in. I was scared and excited all at the same time. He said" you can't tell mom right". I said" right"! I started to climb up with my brother right behind me. His face right next to my ass, looking at my pussy and asshole I could feel his breathe on my ass. I was getting wet and excited as I climbed the tree. I was so wet I thought I was gonna drip right on his face!
We got to the treehouse and I started to climb into the treehouse when my brother pushed me up into the treehouse his hand on my ass and his thumb rubbing my pussy. "Thanks? I guess "as I got into the dark space. He came in behind me and stood up above me. He walked over to a window and pulled the curtain open and light showed the in treehouse and the inside walls were covered in magazines pictures of women, naked and doing things I never had seen before. It wasn't playboy pics they were hardcore porn. There were anal, bj three ways and orgies my brother explain to me what it was and how to do it. He was very Graphic. I asked "where did you get this from"? Bobby said the basement grandpa had a large collection of porn. There is movies and sex toys too. I was just looking at the pictures and getting wetter and wetter. "Is this what you and billy do up here", just look at these pictures? "Yeah and beat off" he said.
I found a pad from a sun chair and sat on it." Do I have to be the only one naked"? He said "no "and stripped down to his sneakers as fast as he could, there he was naked and his erect cock right out there. "Beat off? What's that" I asked? "You don't know" he said, I'll show you as he starts to stroke himself and I'm staring at his 5 "inch member and without even noticing my fingers were in my pussy playing with myself. He looked down at me and said" that's it that's how girls beatoff". I asked if I could do that for him? "Yes OH YES" I put my hand on his cock and he started humping my hand! My own brother was having me beat him off! I was just wondering what was going on with us and I started to cum myself with my fingers working furiously on my pussy and now my brother standing over me with my hand on his cock, and inches from my face! He screamed "OPEN YOUR MOUTH" as he grabs the back of my head and I do as he asked and soon his cock is in my mouth and my hand is working furiously in my cunt as I cumming my body shaking not knowing what was going on and he's throbbing cock pumping cum into my mouth and down my chin on to my Tities. I just left the cum drain down me. He pulled his cock out of my mouth and started to beat off all over my head into my hair and my face. I was a mess! Cum on my face and my chest, my pussy soaked dripping down to my asscrack! My brother standing over me with his cock in his hand and wanted to play with it again.
As soon as I could get my breath and my heart started to slow down I hear a voice behind me saying "what are you guys doing"? It was billy who came up the ladder and watched us and saw me covered in my brothers cum. Bobby said "we have a new member of the treehouse club alright"? We all laughed as I laid back on the pad and didn't wipe my brothers spuck off of me. I said come get naked with us. Billy stripped down to his sneakers and asked me if it was alright with me, and I ask "if I could beat them both off"? With a big smile. I just want to be their friend and have another orgasm.
We just laidback on the pad and I played with their cocks as they felt me up sucking on my tits. A few minutes later I had both of them in my hands and they told me how to give a blow job, sucking one then the other, they were fingering my pussy and Bobby got down eat my pussy had a fingertip into my asshole Which made me cum so hard I cried and I LOVE TO THIS DAY. How they took turns eating me out, I screamed so loud they put their hand over my mouth so people would not hear me. They came all over me again and again. I came 3 times that day and the boys came multiple times their cocks kept getting hard.
We walked home with our clothes in our hands because I was covered in cum my brothers semen,some dried in my hair and on my face and down the crack of my ass! My mom wasn't going to be home for hours. I noticed that they were getting hard again. I grabbed them on the path and beat them off and sucked them hard as we walked back to the house. I was on my knees both cocks in my hands I suck one cock than the other. As they came on my face in my tits I was hoping someone Would walk down that path and see me sucking my brothers! I loved being able to get them off, being their slut. And we made a pac that day. That if we're in the treehouse we're going to be naked. I promised "if you guys could be good to me I'll be good to you in anyway way you want".
That day I learned that I loved sex. I did not know it yet but I was a nympho. But I thought of their young cocks and their little butts and how much I enjoyed sucking them off and them eating me out and the orgasms! When mom got home and asked how was everyone we said good and giggled. She never knew that her little girl was being such a little whore. And her little baby boys were using and abusing me that day. That night I fingered my self to orgasm again and could wait to see my brothers naked again and being their little sister that was their sex doll. I was hooked on getting naked and fucking around. Yes if I could do it tomorrow I was going to go to that treehouse using these young cocks and be their best friend forever.  
Mom asked if we wanted to go to the mall the next day. I said" yes "and my two brothers were wiling to take me for the day. I started to scheme. So that morning I told them to wear loose shorts and no underwear and laughed. I put on my white flowing skirt and tube top. Mom call for us, in the hallway I met the boys I stopped them and with out a word I put my hands under my skirt and removed my panties and threw them in my room. We all started giggling and ran to the mini van and got into the back bench seat.
Mom was talking on her cell like always. billy slid in and put his hand flat on the seat with his middle finger up, I jumped in right on his hand and got his finger up my asshole! Pierced my ass hole with his little finger. I started to jump off but he kept Kept that finger in my ass. Mom drove away talking away as I was getting finger fucked in the ass. I lifted my skirt showing my pussy and that billy was fingering my asshole. I loved it he kept shoving it in and out! I grabbed his crotch and pulled a hand full of cock and he was hard. I helped him pull down his shorts a start to stroke his dick. I saw Bobby had his dick out and I started to stroke him. Mom then asked "why'd you all sitting in the back seat"? With my hands full of my brothers cocks and my asshole being fingered. I slowly answered" just because we wanted to". Mom said" oh okay " and went back to her cell.
I'm getting wetter and wetter and Bobby starts to finger my cunt! Billy started throbbing his about to come I lean over a start sucking him off. He begins to grunt I put my hand on his mouth as he cums in my mouth. I swallows as fast as I could. I started to climb to orgasm with my mouth full of cum and a finger in my asshole and my pussy I started shaking I sit up biting my upper lip so I don't scream and my brothers semen on my chin, I cum like a wild woman! My legs shaking,my asshole tightened on my brothers finger. And my mom asked me in the middle of all this "honey are you all right you look a little flushed". I just swallowed my brothers last mouthful of cum and said" I was all right"." Okay" she says and back to her call she goes.
I see Bobby with his shorts to his knees and a look of surprise on his face that we got away with that. I gave him a hand job and as we were pulling into the mall main entrance I sucked him off and he came in my mouth. Mom pulled up and we jumped out I couldn't say anything my brothers cum was in my mouth. As she drove away I started to laugh and sprayed his semen all over the place on the door and the sidewalks. We laughed and went into the mall. We look at stuff in the shops. They lifted my skirt up in the crowd showing my bare ass. I would grope their crotch so they were tenting in their shorts.
Bobby knew where there was an adult store across from the mall. Bobby could get me to do anything I was fearless when I was with him. We walked into the store and no one stopped us. They just looked at the porn on the shelves. Bobby walked us up to the door that said private booths, we walked in and men were milling around and it was dark. I was being watched and followed we went into one of the booths as one guy left. The door said couples, it was bigger than the other booths.The movie was still running and there was a large window and had a curtain on it. We started to watch the movie and I lifted up my skirt and the boys dropped their shorts I was horny as I watched those men watched me and my brothers go in to the booth.
I started to beating them off my tits hanging out of my tube top and I heard a knock from behind the curtain. Bobby pulls the curtain up and there's a guy watching with his dick in his hand he makes a sign to have my brother press the button, he does it's so he could talk to us he asked if I could suck theirs cocks so I do. As I'm sucking one than the other and I step out of my skirt, my Little bubble butt almost touching the glass this guys big dick just glass window between my asshole and pussy and his cock! He says "SUCK THOSE COCKS YOU LITTLE WHORE" I heard him cumming on the window. This made me crazy horny and bold as all hell. Bobby gets behind me and rubs his dick all over my ass. I loved it I look at the window and he had cum all over it and there was more men watching us. He left the door of his booth open and now guys were wondering in watching us. I put my hand on my brothers cock as he humped my ass and he came all over me and I sucked billy off and spit his load on the window. I loved how more of a slut I was, the more they got excited they were calling me a little slut, I stood there and fondling my cunt and tits making a great show until they came on the window. My brothers stood and watched me make a spectacle of myself I was loving it. There was a knock on the door and a voice said manager. Shit, Bobby and billy put their shorts on and brought napkins with me in case I needed to clean up the minivan during the ride to the mall. Bobby wiped off his semen off my ass and back and I got dressed and closed the curtain. The guy said" we were making a disturbance "and asked how old we were he got pissed when I told him old I was, and walked us out. Guys were asking for my number and the manager yelled leave her alone she's jail bait.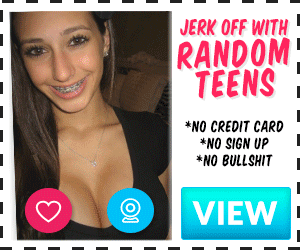 We walked back to the mall and waited for mom. Bobby asked, why did you put on that show? I don't know I just liked watching them beat off and cum on the window, as we waited for mom and thought of what we did I got horny. Then we went behind a huge hedge and Bobby got on his knees and started to eat my pussy as billy kept look out. Billy started watching us and he was beating off as people were walking by I got hotter than ever, I loved the danger . We got down to 69 position and I sucked him harder than ever. A finger in my asshole and I started screaming and shaking my ass off. Billy started to cum all over the place, Bobby filled my mouth with cum again!
Next thing I see some old man who was behind billy and was watching us! I got up and said shit with semen drooling down my chin! It was the guy down the street he knew us. "You guys are brothers and sister and you pointing at me you're just a baby"! SHIT were screwed as I started to put my skirt on I noticed his crotch was soaked and he had a hard on still. Hey I begged him "not to tell my mommy" using a baby voice looking pitiful and" I'll do anything please"… I let my skirt drop off and he said "I won't tell … "as he pulled out his monster cock. He said "Now you boys keep a watch out.". I grab his 12 inches of dick with two hands, it was huge, I was scared and excited again as I jerked him off he said "call me grandpa and you're too young to be doing this". "I won't tell if you won't grandpa " I said as his old hands fondle my bubble butt and I stroke his crotch he feels my legs and soaking wet crotch and says" you don't have pubic hair yet"! he started to throbbing in my hands as I pulled his dick and beat him off faster and faster. He Came everywhere my hands got covered. He looked at me and said I "won't tell if you don't" and handed me a handkerchief. I wiped my pussy first he smiled and then my hands and handed back to him. I he left and he said "I wish I had a granddaughter like you".
I slid my skirt on and my brothers came back and I said you "guys owe me big time". I told them how big of a pervert he was. And how excited he got when he noticed I didn't have pubic hair. He likes the little girls a lot. I was so shocked by how big of a member he had I was walking down the sidewalk with my tits still out of my tube top till my brother grabs them and put them back in.
Mom never knew what happened that day we all came in the back seat of her minivan or across the road from the mall. And in the bushes. But I learned that I love public attention and sex and still do.
The next morning mom woke me up and said she was going to be going all day. And told me not to "fight with my brothers","I won't" I said back. I got up after she drove away. I stripped off my pjs and walked in to my brothers bedroom and slipped in between the sheets of Bobby's bed. I said "good morning and moms gone for the day".Then pushed my ass in his crotch feeling that half erect cock was pushing back on my ass I got wet.
Billy got up and said "let's go to moms room that's a big bed". Great idea l love that let's go! We ran down the hall with the guys pulling their pajamas and underwear off and throwing them on the floor. I jump in to the bed and both of my brothers jump on top of me! Yes legs,pussies and cocks rubbing together. I'm sucking Billy's cock and I put my finger in his asshole, he loved it! I was on the edge of the bed. Bobby eating my pussy next Bobby stops and I feel him between my legs his cock on my pussy! "Oh shit don't do that she'll get pregnant" billy yells . I'm laying there naked with Billy's cock in my mouth Bobby Is about to start to fuck me he stops goes over to moms nightstand and pulls out a condom.
As I watch him putting on the condom and I continue to suck Billy's cock I get filled with anticipation wondering what's next. Bobby gets between my legs and puts his head down and licks me up and down until I'm soaked then he puts his cock in close to my little pink pussy soaked in spit and juices. I stop sucking and sit up and to watch my virginity disappear. My big brother is about to fuck me. He pushes in and it goes in a little and hurts a lot! I grimace and moan. He says "do you want me to stop " I yell "HELL NO KEEP GOING, DEEPER"! I'm in pain but I'm so horny and worked up "JUST GO FOR IT! I pull his ass in to my pussy with my legs and feet. Billy starts yelling "fuck her!Bobby fuck her" ! Then he goes all the way in and I start humping his cock. I watch as my brother fucks me. The pain passes and my cunt gets hotter and wetter and I lay backwards and look into the mirror above the bed and watching my brother fucking me! I can't believe that my own brother is fucking the shit out of me! OH SHIT I'm cumming again my brother feel my pussy tighten up and I start to shake, I can feel his cock throb inside me. He gets on top of me and humps me hard as he orgasms and lays down on me. I feel his cock go slowly go limp inside me. My heart slowdown and my breathing calms, we all laugh together.
I see Billy my brothers with his cock in his hand. I look at him and say in a demanding voice "go get another condom "he runs over to the nightstand and pulls one out and rolling on his cock,I saw in one of the magazines where are the woman was on top so I tell Billy to lay on the bed this time I get on top of him and slid slowly on his cock. he grabs my ass and I started to climb up and down on the tip of his cock.
Yes rubbing my clit with his cock got me wet and I started to put his cockhead in and the bed started to move as I slowly slid down on his cock he began humping back and down and up I squatted on his cock and he sucked my tits as he and I started to fuck. He grabbed my face and kissed me really hard forcing his tongue into my mouth I sucked his tongue and then put my tongue in his mouth. I started to climb to climax and I put a finger in my asshole. With my brothers fucking me and my other brother watching and a finger in my own asshole I just started yelling "FUCK ME! FUCK ME BILLY"! I squirted all over Billy's cock. Yes I lost my virginity to both my brothers  
I learned a lot from those porn magazines I said if they can do it I can do it and I will do it. I was not going to be a wimpy ass little girl any more. If I want I can be a super bitch. And do anything I please!
The next morning I got up wearing just a T-shirt went to the bathroom to brush my teeth. I was bent over the sink when Bobby snuck in, I bent over a little more so he could see I had no underwear next thing I felt what is his cock on my lower back.
I said" mom's home" but he didn't care he started rubbing his cock between my ass cheeks I spread my ass cheeks a little and he said can we? I said do you have a condom he said no, he was disappointed. I then said "do you want to try to put it up my asshole"?
I've seen it in the magazines. He's said yeah I got him to sit on the toilet and took some Vaseline and greased his cock and he took some and put it up my butt I loved his finger up my butthole and he kept rubbing my asshole as I got horny and wetter then straddled him I'm slowly felt the head of his cock put in my butt, It hurt I whimpered a little and started fingering my pussy furiously as he pulled me down on his dick. I loved it I enjoyed butt play from the very start it hurt at the start but more and more I began to love it! it was dirty and nasty, I was sitting on his lap with his cock all the way up my butt!
I'm humping my brothers cock my asshole and all of a sudden the bathroom door opens and my mom walks into the room with me and Bobby ass fucking like we were in a trance. I did not know she was there til I heard her yelling at us and I didn't stop fingering or humping I just yelled "GET OUT MOM WERE BUSY" and I kept yelling get out and kept humping. She left, and I screamed "FUCK MY ASSHOLE BOBBY"! billy came to the bathroom and saw us and I screamed your turn is next Billy. I was pissed, after Bobby filled my asshole with cum I bent over the toilet and Billy mounted me his dick went into the base and screamed "FUCK MY ASSHOLE HARD BILLY! MOM COME SEE THIS" I think because she saw us ass fucking that turned me on. He stood me up and by my tits I was on my toes he was taller then me and He kept humping my asshole, pinching my nipples and sucking my neck. I was being lifted by his dick off the floor as he filled my asshole more with spunk.
When I got my breath back I put my T-shirt back on and stomped down to my mothers bedroom. I told her" to leave us alone we weren't hurting anybody and why he had it up my ass (which was throbbing and dripping with cum) it's because I'm not on the pill". Then I stomped off. Mom never brought it up again but she did leave condoms around the house for our use. I think she was afraid if anybody found out that dad would take us away and she wouldn't get anymore child support so she just kept her mouth shut.  
We got away with murder that summer. Mom go to work and leave us home alone. We would sit in the house and watch porn movies and reenact what was on the screen. Mom put me on birth control and there went the condoms.
One day we were watching a particular raunchy porn I was on top of billy, straddling him humping on the couch and Bobby got behind me and started to finger my asshole he knew that drove me crazy He got one finger in then another. I reached back to beat him off. He loved the hand job then I pulled his cock behind me and I pulled his fingers out of my asshole and told him to "fuck my asshole"! The woman in the movie was just getting it in the pussy and asshole so I want it to. I saw Bobby put spit on his dick and moved into position. I pulled my ass cheeks apart and I felt his dick shove into my asshole I grunted and moaned, two of my brothers cocks in me.
Just then mom came home. She said, "can't you do that anywhere else". I looked up and smiled and moaned louder than before. She stood and watched us fuck and watched me orgasm over and over again and didn't stop us. I loved her seeing me being the whore she said I was. Billy came in my pussy and then I sucked him clean. then billy just walked out of the livingroom. Bobby kept fucking my asshole and mom said" do you like it in your ass"? I stood up with one foot on the couch and Bobby pinching my nipples I shook my head yes.
Bobby was unrelenting looking right at mom and fucking his little sister in the asshole. Mom asked Bobby" you like using your little sister like a whore". He replied "she's the one who starts this most of the time and we all enjoy it why the hell not" ? As he's talking to mom I started to orgasm and grind my asshole in to his crotch and yelled "that's it deeper"! I feel his cock throbbing and I felt his cum filling my asshole he pulls out and I start to suck him off with shit on his cock I still suck him clean as mom watches. 
Bobby sits on the couch watching the movie and mom asked me "did you just suck your brother cock after it was in your asshole"? I said," yes you watched me do it"! I stood there with cum dripping down my legs from my pussy and asshole and talking to my mom about sucking my brother a shit stained cock. I was getting hot while I was talking to her. She said" is there any I could say to stop this" .I said being the wise ass little sister I walked away "no, you could join us if you wanted to" . Bobby started to laugh. 
That Summer I learned that I was a sex addict we had sex everywhere we could possibly do it. Later that Summer Bobby got his license and we would have sex in public places. many times just driving down the road I'll give them a blowjob and sit in the front seat and get naked. I loved being watched and still do to this day. Me and Bobby get together once in a while. he's married so am I, I'll tell my husband I'm going to visit my brother and he tells his wife he's going to visit his sister. But we are always go someplace nobody knows us and we go to bookstores, public parks sometimes he finds other couples and they love it when We reveal that were brother and sister. Last time we ended up in a park where men meet. He strip me down and fucked my asshole as men beat off and groped me. I came screaming. He can still make me do things that no other man could make me do. 
---