It was the start of the second semester. As usual, the principal was making a speech in front of the entire student body in the gymnasium. He had been drawling on for nearly an hour. All of the students were bored and even some of the teachers were checking their watches to see when the torment would end.
Paula was sitting on the floor in the front row with her knees under her chin, staring at the principal with unfocused eyes. Small in stature, with golden hair done up in pigtails, she was wearing the winter school uniform; which was a long sleeved navy blue blouse and matching skirt. As she stared at the principal, her eyes began to cross. She was trying too hard to pay attention.
The principal obviously noticed and began to glare at her while continuing to address the student body as a whole. Paula only realized her mistake when she saw a female teacher beckoning her over to the wall where the rest of the staff was standing. Crawling on her hands and knees, she slinked over to the teacher. "Stand with us until the assembly is over," Mrs. Roster ordered her.
"Yes, ma'am," she responded dully, trying not to yawn. There was only one place to stand, between Mrs. Roster and Mr. Peters. He was the gym teacher. He was tall with a defined jaw and slightly toned muscles. He was not by any means buff though. He glanced sideways at her when she leaned against the wall next to him but otherwise seemed to ignore her. He looked tired or bored or both, but then again, his eyes were always drooping, even during gym class.
Paula was halfway through crossing her eyes again when she noticed a flash of light out of the corner of her eye. Looking down she spotted something she never thought she'd see. Mr. Peters was holding his cell phone below her skirt at an angle where the camera could see right between her legs. She could see her own cotton panties on the screen as he tried to get a good picture. Apparently the one he just took was out of focus.
Paula was about to shout at him to knock it off but contained her anger. Despite the fact that what he was doing was wrong, she had no real desire to get him in trouble. He could definitely get fired for something like this. After pondering for a moment on what to do, she took out a pen from her skirt pocket and wrote something on the back of her hand. She then leaned forward, giving him a pretty good view of what he was looking for. Right before he snapped the picture though, she thrust her hand in front of the lens, blocking her panties from view and flipping him off.
There was no way Mr. Peters had not realized it was intentional. He quickly stowed his phone away and straightened his posture. He waited with a guilty expression, wondering what she would say. To his surprise, she said nothing at all and just continued to lean against the wall, acting like she was intently listening to the principal.
Mr. Peters spent the next twenty minutes sweating in fear. He kept stealing sideways glances at Paula but she always pretended to be ignoring him. She kept a shrewd expression on her lips though, as if judging him. Finally the assembly came to an end and the principal dismissed the rest of the students. He then came over to address his caught misbehaver. "Miss Read, I hope you paid attention at least at the end," he began to scold her.
"Sorry, I was a bit distracted by Mr. Peters," she started immediately. Mr. Peters jolted against the wall.
"Really?" the principal was intrigued. "Corbin, I thought you'd be paying more attention. I realize you're probably closer in age to Miss Read than to me, but you're a teacher. Even if your whole generation is full of entitled cretins, it is your job to act above them."
"Yes sir," Mr. Peters responded nervously.
"I suppose I'll let you both off the hook this time," the principal sighed.
The principal turned to leave, following after Mrs. Roster and the rest of the staff. "Well, looks like we're alone," Paula chuckled while looking up at her tall teacher. He was sweating even worse than before.
"I have to get ready for my first class," he made a poor excuse while backing toward the boys' locker room.
"I'll see you around, Mr. Peters." Paula waved to him sweetly before setting off in the opposite direction. It was terribly fun to tease him. He surely thought that his whole career was about to end; maybe even his life. Paula had no intention of doing something so cruel but he did deserve a little strife for his actions.
————————————————————————————————————————————————————————————————————————————————————–
It was not until that night that Paula recalled the rest of the actions she had taken. Right when she was about to take a shower, she received a choppily written text message on her phone. It simply read, "What do you want?"
Paula snapped her fingers as she recalled having written her phone number down on the back of her hand before letting Mr. Peters take a picture of her flipping him off under her skirt. She quickly scrawled out a response. "We need to talk. This is easier than meeting in secret."
"Why would we meet at all?" Mr. Peters's response was immediate. Paula giggled as she imagined him frantically typing on his phone, biting his nails as he waited to hear what she planned to do about his egregious actions.
"I just want you to know how disappointed I am in you," Paula decided to tease him some more. "I asked my mom and she said what you did was illegal."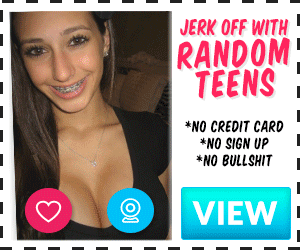 "What did you say to your mom?" Mr. Peters's next text was full of panic.
"I didn't say it was you. I said a boy in my class was taking pictures of girls' skirts. I didn't even mention the low angle. She was upset though. She said I should definitely report him."
"Please don't," Mr. Petters begged her.
"But it's the right thing to do, isn't it?" she responded innocently. "What do I gain by hiding it? I'll just become your accomplice."
"I'll make sure you get the best grade in gym this semester," Mr. Peters offered desperately. "You never liked participating last year so you scored low overall."
"Really? That's so sweet of you. That seems like a bit much just for keeping your secret. Do you want me to do anything for you?" Paula was trying as hard as she could to keep from bursting out laughing. She did not really even care about her score in gym. Mr. Peters would be in such a bad situation if anyone else had caught him. He should at least teach an important subject if he wanted to use it as a bargaining chip.
"No, you don't have to do anything." The relief in his next text was overly apparent. "I'm just glad we came to an understanding."
Paula spent several minutes just staring at the text. Was her fun just going to end like this? If she wanted it to continue she had to make up a new excuse. She could suddenly change her mind and say raising her grade was not enough but Mr. Peters probably did not have much else to offer her. She was not trying to make a grown man cry.
After not getting another text for several minutes, Mr. Peters was almost sure the matter was settled. He was already busy writing down his intended curriculum for the semester when his phone chimed again. Rather than a written text, it was a picture. It took his phone a few seconds to load the image. It took his brain even longer to realize what he was looking at. Two shiny thighs on either side of a white strip of fabric. He was staring right at his student's panties, and this time the image was in focus.
"That's what you wanted, right?" Paula's next text made her sound shy. "Maybe you wanted more though."
Another picture arrived. This time the cloth looked thinner. He could see the outline of something underneath. She was obviously pulling up her panties so he could see the shape of her pussy lips through them. Yet another photo followed. This time she was pulling them up high enough that they were digging into her crotch exposing both of her pussy lips almost fully.
Paula was once again struggling not to laugh as she leaned against the headboard of her bed. Her face was red in embarrassment as well as from holding her breath. She was giddy with excitement. She kept checking her phone for Mr. Peters's response but he seemed to have been stunned into silence.
Mr. Peters was actually holding his finger right above the delete button on his phone. The right thing to do right now would be to block her number and feign innocence if ever asked about today. However, something inside him kept him from following through. Instead he sat down on his bed and unzipped his pants. This was the exact image he had been looking for earlier. It would be a shame not to use it now.
After getting bored waiting for Mr. Peters to respond, Paula remembered that she had been about to take a shower. She quickly undid the ribbons in her hair and dropped her skirt and panties to the floor. She pulled off her blouse over her head and was completely naked before she even left her room. Her destination was just across the upstairs hall. She always undressed before leaving her room, never in the bathroom itself.
As soon as she entered the bathroom, she caught sight of her naked self in the mirror. She stopped and stared at her reflection for quite some time. She had no idea what was so attractive about a naked girl and why someone like Mr. Peters would go to such lengths to get a picture of her. The desire to find out why weighed on her mind to the point of needing to take action.
She ran back across the hall to her room and picked up her phone again. She then threw herself on her bed on her back with her legs spread out. She could see herself in the mirror on the back of her door. Her bare pink pussy glistened like something forbidden as she lay with her legs spread like a whore waiting for a dicking. She was utterly embarrassed but she was also turned on. It took a lot of self control not to just plunge her own fingers inside herself and start masturbating right then. Instead, she used one hand to cover her eyes in a poor attempt to obscure her identity. She took the picture with her other hand.
She was shaking as she sent the image to Mr. Peters. She knew she might regret it but she felt like she had to. There was no other reason to have taken it in the first place.
Finally her phone chimed with another text. "You should not be doing this," was Mr. Peters's hypocritical response.
As if to spite him, Paula rearranged herself for another picture. This time she was on her knees with her tongue hanging out and her mouth parted in an O shape. She angled the camera so it could see as far down her throat as possible. With her free hand she made another O and acted as if she was giving and imaginary handjob/blowjob, complete with drool running out of the corners of her mouth and her eyes rolled back so mostly the whites were visible. She captioned the image, "I need something big in my mouth," before sending it while squealing into her pillows in embarrassment.
Mr. Peters's next text was the end of all his attempts to be professional. "You're such a naughty girl. I'm gonna have to spank you the next time I see you."
Paula took a deep breath and pressed her face into her bed, raising her butt in the air. With one hand she held her phone above her ass with the camera pointed down and with the other she did her best to pry her tiny asshole open. She snapped her most embarrassing picture yet and captioned it, "I'm ready and waiting."
Mr. Peters was lying on his bed, having just finished a furious masturbation session when the image of Paula's gapping asshole accosted his phone. Tired as he was, he almost became rock hard again. He was never going to be able to look at her as just a student again. She was a sexual object to be desired now. He would give anything to be the reason her asshole was gapping in this picture or why she was drooling in her last one.
"You should be a cam girl," he teased her as he began another masturbating session.
She obliged with a string of photos detailing her climbing into a full bath and then playing with her breasts, specifically her nipples, underwater. After washing up and draining the tub, she spread her legs and pressed her fingers into her pussy. It was wet and welcoming. She sent close-ups of her face as she moaned, biting her lips and throwing her head back.
She even caught a picture of her own face in the middle of an orgasm; her eyes bugged as she stared down at her own crotch. There was a stream of clear liquid in the frame. Her own shock at having squirted was apparent. She was extremely embarrassed but she still sent the image. She felt like she had come too far to stop.
After sending one more full body shot, glistening pussy and face red with embarrassment, her pictures became more docile. They showed her toweling off and dressing herself in pajamas with no panties underneath. She then crawled into bed and positioned one of her pillows between her legs, pressing into her crotch.
After sending a goodnight text message, Mr. Peters began to contemplate what could possibly happen next. He could not be sure she would even acknowledge this happened the following day. Regardless, he planned for the best outcome. He began making a list of requests. He was going to get her to send him as many naked photos of herself as possible. He wanted to see her playing with herself more, perhaps with toys. He had no idea if she owned any but he could probably buy some himself downtown and get them to her.
It sounded far fetched, a teacher supplying one of his students with toys to pleasure herself with so she could send him pictures of herself in the act. After tonight though, it was a lot closer to reality than he could have hoped for before. Perhaps he would get lucky and she would let him be a participant.
He was already day dreaming about it; her soft flesh compressing beneath his fingers, her body shuddering and reacting to his touch. Her moaning as he invaded her every hole. After what she showed him, she could not be all that surprised by his intentions. He only hoped she would not somehow change her mind before he got the actual chance.
———————————————————————————————————————————————————————————————————————————————————-
At school the next day, Mr. Peters could hardly wait for his afternoon gym class. He was looking forward to seeing Paula in person. Last semester she was always one of the slowest out of the locker room as she held little to no interest in physical education. As usual, when 2:00 rolled around, Mr. Peters barely noticed her exiting the locker room midway through the lesson. He tried not to be too obvious as he watched her sauntering in her spandex shorts and loose fitting gym shirt.
When she joined the rest of her class, he blew on his whistle sharply. "Miss Read, don't think I didn't notice you skipping warm ups. Please stay after class to talk about makeup sessions," he called her out in front of everyone. Some of the other students snickered as she made an annoyed face. She glared at him angrily for a long time before finally starting to exercise like the rest of the class.
There was not much time remaining in the lesson though. When Mr. Peters blew his whistle again, the students began to saunter into the locker rooms. Paula followed after her friends but stopped when Mr. Peters put a hand on her shoulder. "What do you want?" she grumbled at him.
He did not respond until everyone else had already entered the locker rooms. "What's with the attitude?" he asked while dragging her toward the equipment storage room.
"Where are you taking me?" she asked nervously. "Let go of me."
"We're going to start your makeup lesson," he informed her.
"I have another class after this."
"No you don't. You have open study period. Did you forget that I supervise that period?"
"We'll be noticed if we're not there," she argued.
He smirked as he sent a text to the other supervisor, letting them know he would be late. "See, nothing to worry about."
"Look, I'm sorry about yesterday. I think I went too far," she tried to talk her way out of whatever she could guess was coming.
"If you were sorry, you'd have shown up to class five minutes early, not shuffled in halfway and tried to ignore me," he scolded her. "Now I'm gonna have to teach you a lesson."
"Listen to you, acting so high and mighty. Yesterday you were terrified that I was going to tattle on you."
"Today I have pictures that were obviously taken by you yourself. How about you do what I say this time?" He was still smirking.
"And what exactly is that?" She crossed her arms.
He shut the door to the storage room behind them and lifted up the hem of her shirt. She simply stared at him as he ran has fingers over her bare belly. "Having fun?" she tried to act calm.
"You really don't have much to offer in the way of breasts, do you?" He tried to lift her shirt more but her arms were in the way.
"I'm still developing," she argued. He pulled her arms out of the way with one hand and lifted her shirt the rest of the way with the other. She winced when he touched her nipples through her sports bra. "You know I'm all sweaty, right?" she groaned.
"You barely exercised at all," he disregarded her excuse.
She looked down in embarrassment. Her face only grew redder when she caught sight of the bulge growing in his track pants. "It's alright to feel proud. That's definitely for you." He took her hand and made her cup him.
"You think I'm happy to hear that you get off on touching me?" she was still trying to be adversarial.
"Wasn't that why you were sending me all those pictures yesterday? You liked the idea of someone finding you attractive?"
"Are you saying I'm not attractive at all?" She frowned at him.
"I'm saying you like being told so," he corrected her. "It's okay, I'll say it. I think you're absolutely sexy. I don't care that you've still got a childish body. You've got really nice hips and that cameltoe is just adorable." He grabbed the hem of her spandex and lifted it so that the cloth was digging into her crotch. She whimpered slightly as she felt the fabric brushing into her and moving her clit upward.
When he noticed the shape of it protruding through the cloth of her spandex, he grabbed and pinched it. She groaned out loud while sinking to her knees. She bit her lip as liquid soaked her spandex. She was not cumming, she was pissing herself.
She stared up at him with an almost delirious look of mixed distress and relief on her face. She practically did not notice when he pulled down the hem of his pants, exposing his erect penis. It sprung forth and touched her cheek. She giggled slightly as she looked at it. Slowly she opened her mouth and let him push his thumb inside.
She sucked on his fingers and licked them, covering them with saliva, all the while keeping that same strange look on her face; like she did not really know what she was doing. Eventually he directed the tip of his cock toward her mouth. She did not lick it but she did not close her lips. He pushed forward and she leaned back, avoiding it entering her. He took her head in his hands and maneuvered her up against the wall of the room.
She watched with crossed eyes as his shaft slid into her only slightly open mouth. It spread her lips and caused her cheeks to puff out. She stuck out her tongue along the bottom of his shaft and let him slide in with almost no resistance. Several sweat drenched hairs had fallen out of her ponytail and were now covering her face. He pushed them out of the way and touched her cheek affectionately.
When his cock hit the back of her throat, she tilted her head up and let it slide down. It had to curve slightly, making him gasp. She maintained her cross eyed expression as she tried not to swallow. There was a visible bulge on the outside of her throat when his pubic hairs finally brushed up against her face.
When he was sure she could not take any more of his cock inside her, he pulled back until the head popped out of her throat with an audible sound. Before she could even attempt to catch her breath, he thrust forward again, bumping that back of her head against the wall. The sound of air being forced out of the way was heard as his cock slid back into her throat forcefully.
She pressed her hands against his thighs and tried to push him away from her. He held her head steady as he pulled out again. She nearly threw up but only spit out a large amount of saliva. Again, he slammed back into her, sliding down her throat at a curved angle and making it bulge outward.
She squealed as she slapped his thighs, trying to tell him to let her breathe. Again he pulled back. She sucked in as much air as possible, swallowing her own mucus and saliva. Tears were running down her cheeks and snot was dripping out of her nostrils. She felt it coming but could not stop him as he slid back into her already abused throat. She tried to tilt her head again to give him the best angle. It was all she could do.
For several minutes, he held her head and pulled her on and off of his cock while thrusting his hips. She squealed and spewed saliva the whole time he fucked her face like it was her cunt. When he finally pulled all the way out, she turned and vomited pure mucus and saliva into the same pool of piss she had been squatting in the entire time.
Then she slumped against the wall and slid down on her butt, rather than remaining kneeling. She gasped for air as he stroked her cheek. Her legs fell open as she relaxed, exposing the shape of her cunt lips pressed to the tight fabric of her spandex. She moaned when he touched them and tried to move her legs but she was too tired.
He pushed the fabric up into the slit of her crotch and watched her eyes bulge as she realized what he was doing. She tried to stand up but he held her down with a hand on her shoulder. She moaned again as she felt his fingers moving around inside her, coated in spandex and scrapping the walls of her cunt.
She gasped and thrust her hips forward every time he brushed the back of her pelvis. She was staring at his still erect cock as her head bobbed from side to side. Eventually she grabbed it and began to suck on it, moaning loudly as she did. He kept fingering her and making her jolt as she tried to concentrate.
Finally, she felt something warm spewing into her mouth. She was too surprised and closed off her throat. It was a mistake though as the cum found its escape by forcing its way up her nostrils. Cum dripped out of her nose like mucus. She pulled back in time to have several strands of semen splash onto her face. She opened her mouth and let the remaining sticky white fluid flow out and down her chin. It did not taste like something she wanted to swallow.
He continued to finger her but she did nothing but make humming and gurgling sounds for nearly a minute. Suddenly she yelped and threw her head back, bumping against the wall so hard she pushed her body away from it. Her head hit the floor as her back arched like something out of an exorcist movie.
Her toes curled inside her gym shoes until she simply kicked them off. Mr. Peters was having trouble keeping his fingers inside her but he refused to stop scrapping her insides. Clear liquid sprayed out around his hand as she had a squirting orgasm.
Still he did not stop and she continued to thrash and scream for another minute at least. Finally, when she was reduced to nothing but a spasming heap on the floor, he pulled his fingers out. She sighed loudly with relief as her legs fell to the sides, leaving her wet crotch visible and cold.
Her body was soaked with sweat and her face was red from blood rushing to her head. She was completely incoherent, unable to express if she even enjoyed herself or considered what he had done sheer torment. She obviously had no idea her body could even react that way until today.
————————————————————————————————————————————————————————————————————————————————————–
Paula made sure to avoid Mr. Peters as much as possible over the next few weeks. She showed up to gym class on time so he would have no excuse to keep her after class again. He was far too cautious of a person to risk getting caught doting on her for no reason.
The main problem was that he supervised her free study period after gym. That meant that she not only had to deal with him during gym, but that she spent an entire hour in the same closed off room with him. Luckily she had several friends in the classroom as well who all crowded around her desk and talked for the entire period, making it impossible for him to bother her.
She did her best to ignore him standing at the front of the class but every once in a while, usually right after their eyes met, he would send her a text on her phone, asking her why she was being so distant. He often made requests for more pictures of her doing things to herself of just posing in the nude, but she always ignored them. She never blocked his number though. She was afraid of what escalating action he might take if she did.
Almost two weeks after she had begun ignoring him, he began to send her pictures instead. Some were the same ones she sent him while others were pictures he had taken of her passed out on the floor of the gym storage room. Even more were just pictures he took of her in school, almost all of low angles; some were of her panties as she was walking up the stairs.
Every time he sent them, her face would get extremely red and her friends would get worried. He liked to do it in the middle of her free study period so he could gauge her reaction. She would never admit it but she was always turned on by the sight of herself through his perspective. All she could think about was him chasing after her with endless lust. She had fed something inside him. This was her fault and she knew it. She just had no idea what she should do about it now.
During a normal lesson, she was sitting at her desk talking to her friends when yet another message arrived. She glanced at Mr. Peters sitting behind his desk, typing on his computer. He pretended to ignore her but the smug smile on his face assured her the message was from him. She knew she could wait to check it or ignore it all together but she had gotten in the habit of humoring him with an immediate reaction.
She took out her phone and kept it under her desk while checking the picture he had sent. She did not want any of her friends seeing it. This was one of her in the girls' locker room with her sports bra pulled up over her chest as she was in the process of changing out of her gym clothes. She had no idea how he had gotten such a close picture of her.
Rather than being mad she just felt saddened. She had realized that he must have made a habit of taking pictures of girls at school inappropriately a long time before she caught him looking up her skirt at the semester assembly. She somehow felt jealous that she was not the only girl he had pictures of. She swore to herself that if she ever got the chance, she would definitely delete all the pictures he had of girls other than her.
"Is something bothering you?" Molly, one of her friends, had noticed her aggravated expression.
Paula gave a long sigh before responding. "How do you know when you like someone?" she asked bluntly.
"Like crushing on someone?" Molly was surprised to hear this from her friend who had never shown any interest in boys before. "I suppose when you enjoy thinking about them and are excited to see them, no matter the reason."
"What if they are bothering you?" Paula elaborated.
"You mean like pulling your hair and stuff? Boys do that because they want to see if the girl with let them. If a girl likes a boy, nothing he does will make her hate him."
"So he could be a total pervert and touch her breasts and flip her skirt and she'd still like him?" Paula asked with even more bluntness. Mr. Peters had overheard what she said and was now trying to pay attention without looking like he was. He was pretending to type on his computer but his eyes kept leaving the screen.
"Do you like a boy who's been flipping your skirt?" Molly cringed. "Yes, that's a good example, but why would you like a boy like that? He's just after your body."
"Doesn't that mean he finds me attractive?" Paula asked hopefully.
"Any boy who likes you back will find you attractive even if you're dead ugly," Molly assured her. "If he's just after your body, can you be sure he even likes you?"
"I'm not sure I care," Paula admitted. "All I can think about is being the person he is thinking about. I don't like the idea of him thinking about anyone else."
"Yeah, you've got a crush." Molly patted her on the shoulder. "Want to tell me who? I promise I won't tell anyone else."
"You said that to Sarah last month and now Steve won't even talk to her because he thinks she's creepy."
"That was a mistake. It wasn't my fault," Molly tried to defend her actions. Paula just shook her head. She was definitely not going to let Molly know she might have a crush on a teacher.
—————————————————————————————————————————————————————————————————————————————————————
The night after her revelation, Paula sat on her bed staring at her phone. It was a custom of Mr. Peters to text her before bed to ask her for more naked pictures. She had refused up until today though. This time she was waiting for him to text her so she could talk to him about her potential feelings. To her surprise, his normal text never came. After waiting for half an hour and nearly falling asleep, she decided to take matters into her own hands.
She stood up on her bed and stripped off all of her clothes. She then held her phone above her head and took a high angle shot where it was obvious she was naked but her other arm was over her chest. She made her mouth small and her eyes wide so she looked shy but eager. Her long golden hair was loose over her shoulders instead of done up in pigtails like normal. Standing on her bed, she was close to the ceiling light and it reflected in her blue eyes. After making sure the image was perfect, she sent it to Mr. Peters.
He responded back almost immediately. "This is a welcome surprise. I thought you hated me."
"Of course I hate you. You're a creepy old man who takes pictures of my panties and my breasts without my permission."
"Sorry, but you're just so cute."
"My face is cute too. Why don't you try taking a picture of that?" she argued. In response he sent a picture of her face when she was passed out on the storage room floor, complete with cum dripping out of her nostrils. "Oh my god, please delete that!" She was utterly embarrassed.
"What would your friends say if they knew the things you had done?" he teased her.
"This isn't fair. Dozens of girls at school have done things way worse. They just don't have pictures of it. If anyone sees these, my life will be over."
"You think I share these with anyone?"
"I know what people like you do. You trade images of underage girls online with other creeps like yourself."
"While that is a good way to increase your collection, I have no such interests. I like the thrill of getting the pictures myself," he explained.
"So you have pictures of other girls from school?" she accused him.
"A few, but nothing as amazing as what you've sent me."
"What would you say if I asked you to delete all the pictures that aren't of me?" Paula's face was bright red as she sent her next text. There was no way he would not read into her request.
"I'd ask for something in exchange," he responded like a true pervert though.
"Fine, you can make any request," she agreed easily.
"Send me a video of you masturbating," his request was simple but she was utterly embarrassed.
She almost considered ignoring him and going to sleep but a slight desire to impress him egged her on. She set her phone down on her desk facing her bed and started recording. She then sat down on her bed, leaning against the headboard and let her legs fall open, giving the camera a full view of her cunt as she was already naked.
Too embarrassed to look at the camera properly, she turned her head. Slowly she lowered her hand to her crotch and spread apart the lips to her cunt, giving the camera a good view. She ran her fingers over her clit several times to help get herself into the mood. After accidentally letting out a moan that surprised herself, she pressed her ear to the wall to listen for her parents.
As usual they were watching TV in their bedroom. The volume was so loud they could not have heard her. Relieved, she bit her lip and continued. With one hand she kept her pussy spread so she could insert the fingers of her other hand. Immediately she came across resistance. Despite the nature of the pictures she had sent Mr. Peters last week, she was not actually experienced in anything sexual. She had never done anything in the form of masturbation before, more than pressed her crotch against hard objects when she felt the urge.
In fact, she suddenly had the urge to try her normal way of masturbating, if only to compare the two. She crawled along her bed in what she hoped was a seductive way, and slung one leg over the end board. She then lowered herself so that the wooden slat was digging up into her crotch. She moaned again as she felt the cold hard material spreading her cunt slightly and rubbing her clit.
She rocked back and forth, trying to feel it as deep as possible. Slowly she built up momentum. Each time she felt a jolt of pleasure she was more motivated and picked up speed. At the same time, she felt the edge of the board become slick with what she could only assume was her own cum. She gasped as felt her clit sliding on it with almost no resistance.
She closed her eyes and ignored the camera all together. She was too engrossed in what she was doing. Each groan of hers was louder than the last. Eventually she was making shrill yelps, unaware of the volume of her own voice.
After several minutes, she began to shiver. She did not realize why until the tiny tremors grew to shake her whole body. She threw her head back and groaned loudly as liquid ran down both sides of the board between her legs. Her arms twisted around behind her as she searched for something to grab hold of to support her arching back. Eventually she grabbed the bed post and thrust her hips forward, digging the board into her crotch as far as she could.
It was another minute before her shaking died down to just a slight jolting every few seconds. She had a large grin on her face, that of someone enjoying themselves greatly. She was only snapped back to reality when she heard a knock at her door. She had no time to do anything but dash over to it and open it a mere crack, not wanting to show whichever parent of hers was there that she was naked.
"Are you alright, sweetie?" her mother tried to enter the room but quickly realized that her daughter had no intentions of opening that door any wider than a crack.
"I'm fine… Mom," Paula interrupted her own answer with a sudden shiver running down her spine. "Your face looks red," her mother was not convinced. "Were you just screaming? You father says it was the TV but I could've sworn it was your voice."
"No, I was about to lie down and go to sleep," she assured her mother.
Her mother stared at her face through the crack in the door, trying to identify her blissful expression. Paula clung to the door as she felt her legs becoming wobbly. Her thighs were slick with cum and she was shivering from the cold as well as her orgasm now.
"Well, I won't keep you up." She finally gave up and left. Paula shut the door immediately and sank to the floor. She felt her legs squishing together grossly. It was a struggle to get back to her feet and retrieve a towel from her closet.
When she was dry enough, she put her pajamas back on and began the task of splitting the long video of herself masturbating into manageable clips she could send to Mr. Peters. She watched it several times before building the resolve to send it. She could hardly understand what he would find enjoyable about watching her doing something so shameful. What would have been the point of even recording it if she did not send it though?
Questioning the attractiveness of it, she decided to do some research of her own. She used her phone to search for a cam girl site and entered one of the free chats. The girl was already in the process of masturbating with a cucumber wrapped with a condom. Paula's eyes widened as she watched the girl's cunt stretching to accommodate the large vegetable. She was facing away from the camera and had her large butt completely exposed. There was even something plastic sticking out of her anus, presumably some sort of butt plug.
Subconsciously Paula's hands moved to her own crotch. She panted excitedly as she touched herself through her pajamas to the sight of a stranger stretching her own cunt. The cucumber slid in so easily compared to Paula's fingers when she had tried to penetrate herself. She had a bottle of lube she kept squirting onto the cucumber whenever it got tough to push. This was like a profession for the girl. She made her living selling herself online like this. Paula knew she could never do something like this. The only person she could bear to see her was Mr. Peters. She would die of embarrassment if thousands of masturbating men were watching her live in a chat like this.
Paula had completely forgotten about Mr. Peters by the time he sent a reply to her video. She could already assume he had taken some time to enjoy it to the fullest. A moment ago she would have found that idea appalling but after masturbating to a different girl herself she somewhat understood. In fact, she was eager to hear that he had enjoyed her spectacle, despite her being nowhere near as professional as the cam girl.
"What did you think?" she sent a sly text back to him.
"Your orgasms are always intense," he teased her.
"It's sexy, right?" She was not really sure but she hoped it was true. After sending the message though, she became aware of a dull ache in her body. She had been so horny watching the cam girl but suddenly she felt like going to bed early.
"Can I make another request?" Mr. Peters was only just getting excited though.
"Sorry, not today," she responded with genuine regret. She then linked him the chat of the cam girl. "Enjoy yourself with her. I'm gonna sleep now."
"I guess little girls get tired easily," he teased her again.
"Yet you're the creep attracted to little girls," she scolded him.
"But you're so much cuter than this girl. She's got a pussy that could fit three dicks at once. You can't even get one finger inside yourself. You're so innocent and shy and just plain adorable."
Again, Paula was wrought with embarrassment. "Shut up!" she sent only one response before turning her phone to silent with the intention of ignoring him.
She did not learn until morning that he tried several more times to contact her. He kept apologizing and calling her cute. She could not help but smile as she read his messages. He was definitely a creep but she felt so special whenever he complimented her.
—————————————————————————————————————————————————————————————————————————————————————-
At school the following day, Paula kept an eye out for Mr. Peters. When she saw him walking past in the hall, she stopped and waited for him to notice her too. He gave her a half smile but otherwise ignored her. Suddenly, she grabbed the hem of her skirt and lifted it, showing him the front of her white panties. He stopped and looked around, making sure no one else in the hall had noticed. She put down her skirt and walked by like nothing had happened.
A text came to her phone a moment later. "What do you think you are doing? Do you want to get us both in trouble?"
"It's exciting, isn't it?"
"You're going to give me a heart attack."
"So you don't want me to do it again?" she asked slyly.
"I didn't say that," Mr. Peters broke down easily.
Later that same day, during gym, Paula was the first to arrive. She changed into her gym clothes and left the locker room before anyone else. She walked straight up to Mr. Peters and stood with her hands behind her back shyly. "Can I help you?" he asked without looking up from his clipboard on which he had the day's agenda. He obviously had not realized who she was yet.
When he looked up, his expression changed. He looked around for anyone else before reaching out and touching the crotch of her spandex. She moaned excessively, causing him to check his surroundings for people again. He then pushed the fabric into her crotch slightly. She clenched her eyes and whimpered. Suddenly he pulled her into a hug and kissed her on the lips. She gurgled is surprise as his tongue explored her mouth for a brief moment.
She was gasping when he released his grip on her shoulders. She then felt his hands on her shapely butt, giggling and squeezing it. Then his fingers poked at her butthole and pushed the cloth of her spandex inside slightly. "What are you doing?" she moaned.
"I don't know. I thought you hated me, so I'm just a little excited," he admitted. She had to stand on the tips of her toes as he pulled up on her anus, stretching it painfully. "Do you remember that cam girl link you sent me yesterday?" he asked.
"Did you like her? She gets off being watched fucking herself with vegetables."
"Why would I need her when I have my own private cam girl?" He tugged on her spandex slightly so they were digging into her crotch. "Did you see what she had inside her though?"
"The cucumber or the plug?" Paula gasped while trying not to moan or scream. Mr. Peters reached into his pocket and pulled out something small and black. It looked a little like a large candied ring pop but Paula knew what it was. "You're going to put that in my butt?" she breathed out deeply.
"Do you want me to?" he teased her.
She leaned against him for support. She could hardly stand as it was. "It'll be impossible to concentrate during class. I'll feel it inside me with every step," she moaned.
"So tell me not to do it," he taunted her.
She bit her lip and just stared up at him with slightly watery eyes. Her mouth hovered open but the words did not escape her lips. Slowly he slid his hands underneath her spandex. With one he pried open her anus again and with the other he pressed the plug against the tiny opening. He paused right at the entrance, giving her one more chance to refuse. She bit her lip harder, causing it to bleed, but she did not refuse.
Her butthole felt like it was being stretched by a tennis ball. Her stomach twinged as she felt her bowels being exposed to cold air for a moment before the plug suddenly popped inside her. Immediately her anus closed around it, forcing some of the air back up inside of her. She grabbed her stomach and squealed against Mr. Peters's chest while hopping on one foot.
When she calmed down enough she looked up at him. He leaned down and kissed her again before spinning her around and sending her back toward the locker room with a slap on the butt. She moaned loudly as she felt the foreign object putting pressure on her insides. She definitely was not going to be paying attention to gym class today.
Mr. Peters kept an eye on her all throughout the period. She was barely able to keep up with her classmates when running and had a distracted look on her face the whole time. Her eyes were almost never focused and she was obviously in discomfort. Every few minutes she would squat down while clutching her stomach. After a while, her friend Molly came up to Mr. Peters to ask that he let Paula sit out for the rest of the period as she had bad cramps.
"I'll take a look at her," Mr. Peters played the part of the concerned teacher. He approached Paula where she was squatting yet again and touched her back. She shuddered as he ran his fingers up her spine. He was trying to get a reaction from her. With his other hand he touched her stomach and pressed it inward. She felt the plug in her butt threatening to come out. She felt like puking and even covered her mouth in anticipation.
"I'll take her to the infirmary," Mr. Peters announced to the class. "The rest of you can just run laps or stretch." Some of the students cheered while some of them groaned. Paula was utterly embarrassed as Mr. Peters pulled her to her feet and walked her out of the gym.
As it was the middle of the period, hardly anyone was in the hall. As soon as they were away from the gym doors, Mr. Peters scooped Paula up in his arms and began to carry her like a bride on her wedding day. "Hey, put me down," she groaned in a slurred voice. She was drooling slightly and her eyes were still unfocused.
Mr. Peters ignored her and carried her all the way to the infirmary where he set her down on a cot. "Are you going to take it out?" she asked when she noticed him sliding her spandex off. Rather than answering, he pulled her panties aside and touched her wet cunt. She gasped and flinched. "No, you're always doing whatever you want. I never said you could touch me," she whined.
"Couples don't need each other's permission. They can do whatever they want to each other unless one of them says no," Mr. Peters explained smugly.
"Are we a couple?" Paula asked in confusion.
Rather than answering, Mr. Peters climbed on top of the cot and pressed his body to hers. He covered her lips with his to keep her from speaking. She felt the bulge of his cock through his pants digging into her exposed cunt. She squealed into his mouth when she felt him uncover it and press his bare penis into her. It felt even tighter than her fingers the night before. He pressed against her cunt lips for a while, stretching the entrance painfully but it just would not slip inside.
Finally, he gave up being gentle. With one thrust he pushed into her sopping cunt, tearing through her hymen and making her feel like he tore the entrance as well. Her scream was muffled by his mouth but her eyes were filled with tears.
He pulled back slightly and then shoved in again. Each time he did, she'd squeal or scream but he never released her lips so she could not say anything. Eventually she calmed down. Her eyes became unfocused and she turned her head, breaking their kiss. Her body jolted every once in a while but she otherwise did not react as he sawed in and out of her.
Mr. Peters became steadily more affectionate. He kissed her neck and her cheek and even bit her ear slightly. Her touched her chest through her gym shirt and eventually lifted it and her sports bra up, exposing her breasts. She finally started to moan when he touched her exposed nipples. They were stiff and swollen. He sucked on one and pinched the other, making her groan out loud.
He paired each touch with a solid thrust into her loins. Her hips felt sore from trying to run with a plug in her anus already and this was not making her feel much better. Sensing her discomfort, he began to pick up his pace, intending to finish quickly.
Each time he thrust into her, she breathed out deeply. She had to pant to catch her breath after a while. Her tongue hung out and drool ran down her chin and pooled on her exposed chest. She could not feel any space between his adult sized cock and her tight cunt walls. Each thrust scrapped against them and made a sound not unlike someone snapping their fingers. She could feel each click as his cock would jolt forward as soon as it broke free of her clinging walls.
When she started to moan again, he put his mouth around her tongue and sucked on it, swallowing her drool greedily. It was an odd sensation for her as she was used to him pushing his tongue into her mouth instead.
When she felt him speeding up his thrusts again, she knew he was close to cumming. She broke their mouths apart in time to tell him not to cum inside her. Obediently he pulled out and moved up on the cot so he was straddling her waist and pointed his penis right at her bare chest to avoid getting cum on her gym clothes.
"It's so warm," she groaned as she felt the sticky white fluid splashing onto her undeveloped breasts. When he was done, he climbed off the cot and sat down on the floor. She swirled her fingers in the gooey mess and giggled. "Why is it so slimly," she asked.
"So it can slide into your cervix easily," Mr. Peters answered while standing up again. She did not notice him getting out his phone but she did see him snap a picture of her cum covered chest.
"Hey, delete that." She sat up angrily. Her gym shirt slid down over her chest and began to soak up the sticky mess. "Ew," she moaned.
"We should get back before the period ends," Mr. Peters surmised.
"Let me clean up first," she argued.
"No time." He touched the front of her shirt, squishing the cloth in the gooey mess.
"You did that on purpose." She slapped his hand.
"It's so cute to think you'll be wearing my cum for the rest of the period," he laughed.
"You're so gross." She stood up and marched out of the infirmary. She stopped when she felt the bulge in her anus making it hard to walk again. "Damn it," she whined as she reached behind herself, trying to grab the ring on the end of the plug.
Mr. Peters noticed and grabbed it for her. She could not even say anything before he pulled it out with an audible pop. She screamed and collapsed on the floor. A pool formed around her as she pissed herself from the relief of pressure.
Her face was red with anger and embarrassment when Mr. Peters pulled her back to her feet. She ran off down the hall without saying another word to him. With a sigh, he returned to the infirmary to grab a towel to clean the floor with.
—————————————————————————————————————————————————————————————————————————————————————-
Once again Paula ignored Mr. Peters for over a week. He sent her several messages reminding her that they were in fact a couple and that he could do whatever he wanted to her if she did not respond to him. He was simply being polite by giving her space but he had his limits too.
Paula fretted over what to do daily. She hardly believed him that they were a couple. He probably had a wife or girlfriend. She was nothing but his pet. He had a lust for little girls and she was how he fed it. She was not irreplaceable though. Even if they were a couple, they could not be a public one. Was there really even a point to trying?
On the other hand, if she did not give him some attention soon, he was probably going to find it somewhere else. Worse than learning he had an adult girlfriend, she could not stand the idea of him having another student that he messed with like her. She had given him everything; he had no right to seek out anyone else. Of course, that was as long as she kept him interested.
Finally she steeled her resolve. After ignoring him for yet another gym class, she rushed to get dressed and leave the gym before anyone else. She made it to her study period classroom first and hid underneath the desk that Mr. Peters always sat at. She could hear all the other students piling into the class one by one but she did not budge from her hiding place. She did not even respond when Mr. Peters said her name during attendance call. With a sigh he marked her tardy and sat down at the desk.
It was then that he saw her hiding in the leg space. He stared down with bulging eyes as she put her finger in front of her lips to shush him. He did not make a sound but instinctively checked his surroundings as usual. He was always careful about being caught ever since the incident at the semester assembly that landed him in this situation to begin with.
He watched as she took out her pigtails and put her hair back up in a single pony tail, the same way she did during gym class. She then pulled her uniform top off over her head, along with her camisole. She only wore a sports bra during gym as she was not developed enough to need an actual one.
Mr. Peters continued to stare down at her. She did not remove any more clothing. It was an odd but not unwelcome sight, a girl in a skirt and leggings but completely topless. He could already guess the reason. She did not want to get her top dirty with cum or drool during the event to come.
Her small hands found the zipper to his pants easily. His cock was already starting to swell in anticipation. She pressed her hot lips to the tip and waited as it grew against her mouth. Once she was sure he was at full size, she opened her tiny mouth and kissed the tip. She stuck out her tongue and swirled it around the head and then she pushed forward. Her mouth was already slick with saliva. His cock reached the back easily. She held her head down for several seconds, pressing the tip to her closed off throat. Then she pulled back and breathed in through her nose.
Eager to participate, he squished her cheeks with his hands and pulled her head back onto his cock. She had to breathe out through her nose again to compensate for the sudden invasion. His cock slammed against the back of her closed throat but did not break through. With a hand on the back of her head he pressed her down as hard as he could. She stared up at him defiantly, refusing to open her throat for him at all.
Finally he released her head and let her pull off of him. After catching her breath, she spent a second or two collecting mucus and saliva in her mouth which she spit into her hand. Then she began to stroke his cock with her slimy palm. "You're so mean to me," she whispered up to him. "Why do I let you do this to me?"
"I'm not being mean. This is what couples do. An adult could handle that much in her throat," he argued.
"I'm not your whore girlfriend. You like doing this because I'm not an adult. You want to see me struggling."
"It's cute because you're adorable and innocent," he explained. "There is nothing sexier than a girl trying to use her body for the first time."
"So you'll dump me when I get more experienced?" Paula asked.
"By then I won't have the energy to find another girl," he assured her.
"Old man," she mocked him.
He grabbed her head and slid his cock back into her mouth. This time her throat gave way and she began to choke. She pressed her palms against his chair and tried to push him away but he held her head down. Only when her eyes had rolled back and her face was completely red did he release her.
She covered her mouth to stifle the sound of herself gasping for air. She coughed and spat out more mucus and saliva. He touched her face affectionately but she simply punched him in the knee, causing him to cover his own mouth to stifle a yelp. "All you want to do is hurt me," she hissed angrily.
Without warning, he pushed three fingers into her mouth and down her throat. She began to choke again. With his free hand he took out his phone and turned on the front camera so she could see her own face on the screen. "Look at that messy expression," he taunted her. "You have drool and snot running down your face and your eyes are unfocused and leaking. I'm not even fucking your throat right now so it shouldn't feel good for me, but it does. Just looking at your adorable face and knowing what you are feeling turns me on. Sex is about so much more than just penetration. It's about watching your partner's reaction to everything you do. I love your reactions, Paula. I want to see every face you can make."
He snapped a picture and then pulled his fingers out of her throat. She took a minute to catch her breath again before pulling on the corners of her mouth with her fingers, stretching it in anticipation. He snapped an obscene picture and then pulled her head down onto his cock. It slid all the way back into her throat, curving downward and making it bulge on the outside.
"Good girl." He patted her head as she struggled and failed to swallow saliva running down her throat around his cock. He could hardly believe how obedient she was. She did not need to enjoy what he was doing; she only needed to know that he was enjoying it. She got off on pleasing him; he realized that all the way back when she sent the first picture of herself to him. There were probably a dozen more painful things he could convince her to do before she would hit her breaking point. Of course, he anticipated her throwing more fits like last time. She had to at least pretend to have some dignity when he pushed her too far.
Paula's throat gurgled as his cock slid in and out of it. It felt ribbed as it scrapped the shaft of his cock. He used her ponytail like a handle as he fucked her young throat harder than he had her cunt. A few times she caught herself moving her hand to the crotch of her panties. She stopped herself each time as she did not want Mr. Peters to think she was enjoying herself. In fact, she was far from enjoying anything about this. It was far too painful. However, if she let her mind go blank she could associate the dull thumping in her throat with the idea that he was pleased with her, and that turned her on.
After several minutes of constant throat fucking, even though her eyes were unfocused, Paula began to see white sparks. She had not been paying attention to her breathing and had not realized that Mr. Peters was now holding her head and pressing his thumbs against her nostrils. She was suffocating on his cock. She slapped his legs a few times but he did not let up. He wanted her to pass out.
Annoyed, she tried to relax her throat. She was worried but she also wanted to please him. She could feel her lungs burning as they tried to expand. The white sparks in her vision grew to encompass everything. She felt dizzier and dizzier as he continued to pull her head on and off of him as he pleased. She was a doll for fucking under his complete control. She could feel her legs getting wet as she pissed herself, having lost control of her muscle strength and relaxed her bladder. All she could feel was remorse at not having kept her clothes clean.
Finally she drifted off into unconsciousness. Her final thought was that Mr. Peters was going to have a tough time dealing with her unconscious body. She may wake up to him having been caught.
————————————————————————————————————————————————————————————————————————————————————–
Paula's first instinct when she woke up was to try moving but she found doing so impossible. Her vision was still white so she could not tell why at first. Eventually when it cleared she noticed that she was lying on her stomach, bent over one of the desks in the classroom. Her wrists were zip tied to the seat of the desk as she was bent over the front. Her legs were spread and her ankles were zip tied to the legs of the desk.
Her skirt had been pulled up and was around her stomach. Her tights had been ripped so her crotch was exposed. Her panties had been pulled to the side. Looking out the window of the classroom she could see the position of the sun. Classes for the day must have ended a long time ago. She had slept through them all, presumably underneath the desk.
She could barely turn her head but she was aware of someone behind her. She felt them patting her on the butt. They played with her cunt for a while, sliding their fingers along the outside but not penetrating her. Eventually something hard slid into her. It was not someone's fingers, it was made of plastic. "Corbin?" she called out for Mr. Peters but not by his last name in case whoever was doing this to her was not him.
"I'm here." He patted her on the head. "When did you wake up?"
"Just now," she admitted. "What are you doing to me?"
"I'm just trying out some toys I bought." He moved to stand in front of her. He was holding several things she only recognized from the cam girl sites she had been frequenting recently. The one that worried her most was the anal vibe, a shaft of beads increasing in size.
She looked at him with genuine concern. "Is that going in my butt?" she sounded halfway excited and halfway panicked.
"It is now." He grinned mischievously before disappearing behind her again. She gasped when she felt his hands on her ass again. He pried her cheeks apart and pressed his thumb into her anus. He swirled it around for a while, making her groan. Then he put his other thumb inside and pulled it apart. She felt cold air rushing inside her followed by a warm glob of saliva as he spat into her gaping hole.
He let her now slimy anus close before he took the vibe and pressed the tiniest of the beads against her hole. It slid in with some difficulty. Another glob of spit and he was able to get the second bead inside. He left her with the vibe dangling out of her ass as he went to retrieve something from the teacher's desk. It was a bottle of moisturizing lotion one of the other teachers must have left.
She sucked in a large breath as she felt him squirt it out over her ass. He coated the rest of the vibe in it liberally and then pushed as hard as he could. It slid in halfway, making her scream. "Hey now, this isn't even as big as my cock. How are you going to take that inside you if you can't handle this?"
"Are you really going to fuck my asshole with your cock?" she whined.
"Do you want me to?" he asked.
"No." She shook her head.
"Too bad." He slapped her butt. "I'm gonna fuck your tiny asshole so hard you won't be able to sit down properly for a week." He pushed another bead into her.
"You always do the opposite of what I say," she complained.
"You never agree to anything I ask though," he argued.
"If I did, then I'd be a slut," she argued back.
"Exactly, which is why I only do what you don't want. That way you remain an innocent little girl. If you enjoyed any of this, then I'd be disappointed in you."
"Who would enjoy getting tied to a table and having a stick shoved up their ass?" she spat.
"A masochist would," he answered. "Actually, that might be fun to see; my poor little Paula struggling not to get turned on by the pain I inflict on her. She wets herself every time I spank her and cums just from having her anus stretched." He shoved the vibe further into her, eliciting another scream. "Are you getting turned on?" he asked coyly.
She shook her head. "It hurts so much. I can't feel my butt anymore. It's gone numb."
"Let's test that, shall we?" He lifted his foot and stepped on the end of the vibe. She groaned as he pushed the last bead into her ass with the force of his foot pressing down on it. "Did that hurt?"
"I can't tell," she gurgled. He lifted his foot and brought it down again, shoving the entire handle of the vibe into her ass. This time she shrieked in pain.
"Looks like you can still feel something," he mocked her.
"It's too deep." Her eyes vanished in the back of her head and foam frothed at her mouth. "I can't feel my butt but now it's in my guts. It's stabbing my insides. Please take it out."
"You just have to get used to it," he refused. She whimpered as he pulled the plastic shaft out of her cunt and replaced it with something small and round. It immediately leapt to life inside her, vibrating and shaking against the walls of her cunt, not to mention aggravating the vibe in her ass.
"Stop, please stop," she pleaded as she began to piss herself again. The vibrator was shaking against her bladder after all.
"I thought you'd be better at holding it in at your age," Mr. Peters scolded her.
"I'm sorry," she screamed deliriously. "I'm sorry I'm a bad girl who wets herself all the time. Please take it out. Please let me go to the bathroom."
"You need to be punished first." He pressed the tip of his cock against her wet opening.
"No, you can't fuck me right now. I won't be able to take it. My pussy is shaking and my ass is so full. It won't fit. I'm gonna die if you fuck me."
"Listen to you. So adorable," he laughed as he shoved his cock into her. She screamed and thrashed against her binds as his cock pushed the vibrator up inside her. "That's quite the sensation," he groaned as he felt it shaking against his cock.
Her screams devolved into blubbering whimpers and yelps quickly. She almost seemed to be laughing half the time. She was being tickled from the inside. Mr. Peters reached underneath her and fiddled with her clit as he continued to thrust into her slick tight cunt. He could hear her muttering to herself deliriously.
"He's fucking me. He's fucking me with something shoved into my butt. I was a virgin last week but now he fucks me whenever he wants. He's going to break me. I'm not a whore. Why does he treat me like this? It hurts all over. I can't move. I can't feel my butt but all he wants to do is fuck me. I'm his toy. He will keep fucking me until I die or he finds another girl who can take it. I'm nothing but a worthless slut."
Mr. Peters stopped moving and pulled out of her. Paula collapsed on the desk, gasping in relief. "Thank you," she managed to gurgle. With a knife he cut the zip ties binding her to the table. She slid off the side of the desk and landed on the floor. "I want to go home," she whimpered.
He pulled her to her feet and then sat her on top of the desk. She watched with unfocused eyes as he took off her wet torn tights and her panties. He lowered her skirt back down and retrieved her blouse from underneath the teacher's desk. Though she looked fully dressed, she was missing her under garments. They were too wet to put back on her though.
She stared at him with her gleemless eyes as he wiped her legs dry with a towel from his gym bag. "Should I take those things out of you?" he asked gently.
She shook her head. "It'll hurt too much right now. I can still feel the vibrator inside me. It tickles."
"The battery will die soon," he assured her. She nodded and raised her arms, waiting for him to pick her up. "I can't carry you all the way home," he admitted. "What would your parents say?"
"I'll walk, just not yet."
He picked her up and carried her out to her locker so she could collect her bag and her homework for the day. She was shaky on her feet but she managed to walk down the hall and out the front of the school. He checked his surroundings carefully before leading her toward the teachers' parking lot. "I'll give you a ride home," he offered her.
She nodded calmly. She had one hand pressed to her stomach so she could feel the vibrator shaking inside her. "I'm sorry," he finally apologized. "I got carried away."
Tears flooded her eyes suddenly. "You said couples stop when one says to," she reminded him. "You didn't stop!"
"I didn't think you were in that much pain. I just thought you were so cute and I wanted to see you react more."
"Can we break up?" she asked miserably.
"Can you give me another chance?" he pleaded. "I promise it won't hurt next time."
Paula frowned as she stared down at her feet. Everything she knew told her not to give in. He was a creep who enjoyed taking pictures of little girls' panties. No, he enjoyed fucking them and shoving things inside them. He was a predator. She had hardly convinced him to take her feelings into account over his lust just today. It was definitely going to happen again.
However, what else was she going to do? She was not going to find a boy her age to start a relationship with, not after all of this. If she gave up on this relationship now, she probably would never date anyone again. She had to try at least one more time to make it work.
—————————————————————————————————————————————————————————————————————————————————————
During the entire ride home, Paula kept her hands on her stomach where she could feel the vibrator moving inside her. The sensation of it rattling the beads in her ass was painful but otherwise it was ticklish. She kept a slacking dazed look on her face with drool running out of the corners of her mouth as she bit her bottom lip.
Every once in a while her body spasmed on the verge of an orgasm. Her knees fell apart and slammed back together repeatedly, making a wet slapping sound. Mr. Peters reached over and lifted her skirt so he could see her glistening cunt and her bare ass writhing on his car seat. Just the sight turned him on.
"Don't stare," Paula whined.
"There's nothing like a girl's exposed pussy," he breathed out contently. She reached over and grabbed hold of the bulge in his pants, presumably as payback. After removing his cock from his pants and stroking it for several minutes, she undid her seatbelt and leaned over the center console. She spent the rest of the trip with her head in his lap, licking his shaft and bobbing up and down in an almost mesmerized state. She was definitely focused on her task. Mr. Peters kept patting her head and calling her a good girl.
When they arrived on her street, he parked the car a block down from her house to avoid being seen by her parents. Paula poked her head up above the window sill and checked for her parents' vehicles in the driveway. She had saliva and precum dripping down her chin. After confirming that her parents were not home she opened the door and stepped out of the car.
"Hold on," Mr. Peters called after her. "How about we spend some time in the back seat first," he suggested hopefully.
"I still have two toys inside me," she argued.
"Just keep using your mouth," he countered.
"Now that you're hands are free, you'll attack my throat," she accused him.
"You're throat is so tight and velvety," he did not make any excuses.
"I have to pee." She picked up her pace, trotting down the sidewalk. She suddenly stopped just in front of her driveway, grabbing her stomach in pain.
"Doesn't look like you're gonna make it," he teased her. He was actually surprised when she squatted down next to the driveway above a shrub and let loose a gush of yellow urine. "Oh." He blushed slightly. She really could not hold it. The vibrator must have still been pressing against her bladder.
After she was done peeing in the shrubs, she stood up and headed for the door, holding her skirt up above her waist to keep it dry. Her cunt and ass were completely exposed to anyone who might have been looking. Mr. Peters stepped out of his car and followed her to the door, staring at the lines of pee running down her thighs and soaking into her socks. Her cheeks were red with embarrassment but she was trying to ignore him as she fumbled with her keys.
She did not close the door behind her after finally entering the house. She fully expected Mr. Peters to follow her. She shed her skirt and her blouse on the stairs on her way up to the second floor. Mr. Peters followed the trail of discarded clothes to the upstairs bathroom where he heard the water already running. He was not surprised she wanted to take a bath.
The thought to leave or to wait patiently for her hardly crossed his mind. He entered the bathroom without warning, and with his phone in his hand. Paula noticed him taking pictures of her naked body as she stood outside of the bathtub, waiting for it to fill with water. She tried to smile but it looked awkward. She posed with her fingers in a V and tried not to blush too much when he continued to snap more and more pictures of her.
"Are you just going to stand there, or are you gonna help me?" she asked after a while.
"Help you bathe?" he asked in confusion.
"It'll be a good excuse to touch me all over," she assured him.
He grinned as he set his phone to record a video and placed it on the counter next to the sink. He took a bottle of soap and began to lather his hands. She gasped when he touched her bare skin. His hands slid over her shoulders and brushed her breasts as he ran them down her front. She was not surprised when he stopped to scrub her crotch. "Maybe I could get the vibrator out like this," he suggested while pushing a slippery finger into her.
"No, you'd have to put your whole hand in me, and I don't want to become a stretched hole," she argued. Instead he pushed two fingers into her anus and grabbed the ring on the end of the beads. "No!" she shrieked as he pulled it out. It made a suctioning sound as air filled her once stuffed bowels. She grabbed her stomach and fell against the wall gasping. Her legs were wobbling and she could no longer stand.
"It looks so empty." He prodded the slightly agape hole with his fingers.
"Please, I can't take any more today," she pleaded with him.
"I just want some satisfaction. I haven't gotten off since you passed out under the desk," he explained.
"It's too big, it'll never fit," she argued.
"I'll make it fit." He pulled her against him, sliding his cock in between her thighs.
She gasped as he intentionally rubbed it against her cunt, threatening to let it slip inside. The soap made it easy but it stung her insides slightly. "I'll hate you," she gave him one last warning as he leaned her forward so his cock head was aligned above her cunt.
"It'll be worth it." He shoved into her anus, lifting her off her feet with their difference in height.
She shrieked as the soap allowed him to slide all the way in. "Oh god, you're stretching me. You're cock is straightening my intestines."
"Really?" Mr. Peters tried to feel her bowels through her belly. Instead he felt the still moving vibrator.
"I hate you so much," Paula groaned. With his hands under her arms, Mr. Peters lifted her up so his cock popped out of her asshole, causing her to gasp in relief. He then dropped her back onto his shaft. Like a breaking rubber band, her anus snapped open to accommodate his cock again. The tip scrapped against the side of her curving bowls until it came to a snug stop even deeper inside her than before.
Paula's vision went white with pain. She even passed out for a moment or two, her chin hitting her chest limply. When she woke up she looked over her shoulder at Mr. Peters. "Are you trying to kill me?" she asked deliriously.
"I'm just reminding you that you belong to me and I get to do whatever I want whenever I want," he explained.
"I'm not a person anymore," she responded in her daze. "I'm your property; your personal fuck hole." As if to show his agreement, Mr. Peters pulled out and shoved back into her ass again. "I'm gonna die." Paula promptly threw up down her front. Before any could drip onto the tiled floor, Mr. Peters moved her above the bathtub. He kicked off his shoes and stepped in as well, letting his socks become soaked along with his pant legs.
She moaned when he sat down on the edge, sitting her down in his lap. Her eyes were barely visible as they rolled around in her head. He simply continued to bounce her in his lap, fucking her bowels and stretching her anus. He was fully aware that he was raping her. She had specifically told him not to do this today. He almost did not care. It was a miracle she did not turn him in when she caught him taking pictures of her. It was the answer to his prayers when she started sending pictures of her own. He had always wanted to fuck one of his female students and she provided him with the opportunity. He was not going to give it up, even if her parents walked in on them at this very moment.
"I love how small you are," he whispered in her ear while rubbing her front with his still soapy hands, specifically her breasts.
"Women your own age just don't do it for you?" she breathed out defiantly. She was still lightly jealous with the idea that he had a real girlfriend while she was only his toy.
"I don't like grown women," he answered in a slightly cold tone. Paula stared over her shoulder at him, waiting for an explanation. With a sigh, he continued. "I had an older cousin who used to come over to play when I was young. She was curious about a boy's body and used me as her guinea pig."
Paula was genuinely surprised. It was no wonder Mr. Peters was not interested in older women. He preys on younger girls because he wants to be the dominant one in the relationship. "After what happened to you, I thought you'd be more understanding. Why are you doing this to me when you hated what happened to you?"
"I don't think this is the same thing, Paula." He kissed her without warning. "I fed my fantasies by taking pictures of my students' skirts. I never once intended to force myself one of them."
"What are you doing to me right now?" she argued.
"It's not because you're my student," he assured her. "I like to think of you as my girlfriend," he admitted.
Her face turned red. "Adults can't date kids," she tried to argue.
"What am I supposed to do; wait until you get older? You might find a boyfriend or your parents might move away. I'm interested in you right now. Yes it's because of your age that I became interested, but right now it's because it is you. I'm not going to go out and find another girl to date when I already have the one I want right here."
"We're not dating, you're sticking you cock in my asshole," she corrected him.
"Would you like to go on a date?" he asked while pushing into her, just because he could.
She gasped and moaned before responding. "How can we do that? We can't be seen together outside."
"You can come over to my place some time. Just tell your parents you're visiting a friend's house."
"If we're alone inside, all you're going to do is fuck me," she continued to argue.
"Can you blame me? You're so adorable and innocent looking. The last thing I expect when I see your face is your tiny mouth to open and start drooling in anticipation of sucking on my cock. Don't tell me you don't like it too."
Paula was still blushing as she thought about it. She really liked the sensation of his cock pushing on the walls of her mouth and throat. It was spongy and warm and it bent in a way that excited her. She loved watching his reactions as she licked it or wrapped her lips around the shaft. She liked being in control of his pleasure. Unconsciously, she squeezed her anus a little harder while thinking, trying to copy how she normally squeezed his cock with her mouth.
"Naughty girl." He pushed on her waist, forcing her down onto his cock more.
Paula looked at his face with slightly glazed over eyes. "When I watch the cam girls, they are all moaning when they push their toys inside themselves. The ones with boyfriends sometimes have sex in front of the camera. They look like they're enjoying it but I can't be sure. All I can see are their bodies moving. I can't feel it inside like I do right now.
"I can't say it feels good. It hurts a little but it feels special. It feels like this is forbidden, like I should protect myself more and not let you do this. But being connected to another person like this is addicting. I feel like if I'd made one wrong choice I'd be all alone right now. If I said the wrong thing to you you'd have left me. It's something so private that you need to find the exact right person to share it with.
"Everyone says that we should not indulge ourselves like this because we'll become spoiled. I agree but I can't help myself. I came so close to missing out on this that I don't want to let it go. I want to do it as much as possible before we stop being able to."
"We're not going to stop!" Mr. Peters assured her.
"You don't know that. We could get caught, or you might get tired of me, or I might find someone I like more than you."
"While that is always a possibility, I just can't see it happening. Can you imagine my adorable little Paula walking up to a boy in her class and raising her skirt for him? Can you ask anyone other than me to fuck you?"
"I'd die of embarrassment," she admitted.
"For now at least, what we have is as special as you said. I am the only person you can do this with." At that moment he stood up. She groaned as she felt his cock moving inside her. Actually it was her bowels moving around it, trying to straighten as her legs dangled down since she was no longer sitting. His cock did not allow her bowels to straighten though and instead scrapped against her insides sensitively.
He pressed her front against the wall of the shower and pulled back so only the tip of his cock was inside her. Her anus squeezed the head tightly in anticipation. "This is going to hurt, isn't it?" she asked
Rather than answering, he simply shoved into her, misaligning her bowels again and scrapping the walls with his cock. She groaned as she felt her insides being packed up deep inside her. She put her hands on her stomach and tried to feel him on the other side. She felt something hard but it may have just been her compacted insides or perhaps the vibrator in her cunt. The battery had started to wear down and it was hardly moving anymore.
Mr. Peters took his time sawing in and out of her bowels as she adjusted to his girth. She was moaning contently to the warmth of the friction and gasping slightly each time he stretched her. When she was completely comfortable, he pulled almost all the way out again and shoved back in. His hands pressed on her back, pushing her chest into the wall and forcing the air out of her lungs. "You definitely want me to feel you," she wheezed breathlessly.
He gave her a long kiss that took even more of her breath away, leaving her face slightly red with lack of air. "Your kisses make me dizzy. I think I'd pass out if I didn't have this rod in my butt."
"It's such an inappropriate thing for someone your age to say, isn't it," he was fascinated.
"And yet it's your dick inside me," she reminded him. "Would you like it if I let just anybody put their dick in me?"
"Of course not. You're not a slut who has sex with anyone. You're cute and innocent and that's how you'll stay."
"Then why do I let you fuck me?" she asked.
"Maybe you like me?" he suggested hopefully.
"I hardly know you," she admitted. "I don't know why I let you do this to me. Sometimes I really regret ever texting you."
"You don't mean that." He ran his hands over her front, trying to stimulate other parts of her body than her butt in hopes of calming her down. "You may not like everything I do to you but you like it enough not to stop. You'd regret it if this never happened."
"I guess you get to make up my mind for me now. I'm just your fuck hole after all."
"I don't want just a hole. I want an adorable girl like you who won't get used to acting like a slut and won't leave me," he tried to assure her.
"What a conversation to have while still in my butt," she argued.
"I think this is the perfect time to have this conversation." He pulled her back into his lap and kissed her again, making her even more dizzy. "Will you be my girlfriend?" he asked slyly.
"No." She tried to stand up. He waied until she was off his cock before yanking her back down. She screamed when her anus snapped around his girth again.
"Don't say that. Say you'll be mine," he pleaded.
"I won't." She shook her head.
"You think I'll just let you go?" he was getting a little worried.
She shook her head again. "You'll keep fucking my brains out forever. I'm your fuck hole. I don't get to say no."
"Is it fun for you?" He turned her head he could see her face. She was blushing while averting her eyes.
"You don't want a slut," she reminded him. "You're gonna have to keep raping me then."
"Don't temp me." He spun her completely around in his lap, stretching her asshole the whole way. "I've been holding back for years. You're the first student I ever touched but that doesn't mean I haven't always wanted to. I'll do everything I ever dreamed of to you," he warned her.
"If you leave me, I'll tell everyone what we've done and you'll go to jail," she gave a counter argument. Mr. Peters shook his head while smiling. She had him. He would definitely never be able to cheat on her. She would ruin his whole life.
She leaned back and let her legs fall open, exposing her bare cunt to him. It was odd to be able to see it fully while still fucking her. His cock would be obscuring his perfect view of her private place if he was not abusing her tight asshole instead. The sight turned him on, causing his cock to swell and stiffen. "Whoa, what's happening?" she gasped as she felt her anus stretching even more. "It's burning hot. I think I'm gonna pee." She covered her crotch with her hands and just barely managed to redirect a warm stream of liquid down into the tub.
When she was done squirting, he grabbed both her wrists with one hand and lifted them above her head. With his other hand he pulled one of her ankles aside, exposing her glistening cunt to his view again. She moaned as she felt his cock swelling once more, just from the sight of her young entrance. "You really want to stick it in there, don't you?" she teased him. "You can't. That toy is still inside me." She contorted her muscles in an attempt to squeeze the vibrator out. Instead she tightened her anus on his cock and caused his next thrust to practically turn it inside out. She screamed in pain before passing out for a moment. White flashes were all she could see for a long time.
Mr. Peters took advantage of her slightly limp form and lowered her head into the tub while keeping her butt in his lap. He kept her legs lifted while holding her practically upside-down. Her shoulder blades were all that were touching the bottom of the tub. Practically straddling her from above, he slammed down into her asshole again, waking her up jolting. It took her a moment to orient herself and realize what was happening.
"No, this is how porn stars fuck!" she whined. "I'm not like that. You're going to break me!" Her pleas were slightly drowned out by the water from the shower hitting her face.
Mr. Peters ignored her, shoving his cock straight down into her and rearranging her bowels once more. He kicked the plug to the drain by accident and the tub began to fill with water. Paula stopped complaining when she felt the water lift her hair off the bottom of the tub. It rose to cover her ears first. Eventually she had to take in a large breath and hold it. When Mr. Peters noticed her face underwater, he swung her up into his lap again. She landed with force that impaled her with his cock even deeper. Her head rolled around in disorientation for a while before she was able to speak again.
"I'm gonna be sick," she groaned. "It feels like you're fucking my stomach now. I can't feel my butt anymore. It'll probably never close fully again. What a horrible thing to do to a girl's body."
"You're young. Your body is resilient," Mr. Peters assured her. She had no time to respond before he pulled her into a crushing hug. At the same time she felt his arms around her bare shoulders she felt something hot stinging her insides. Glob after glob of warm cum splashed her sore bowels causing her eyes to water in pain.
Having not gotten off properly all afternoon, there was a lot more than normal. She swore she could feel it filling every crevice of her slightly hollowed out intestines. Finally he pulled out, leaving a trail of sticky white thread from the tip of his cock to her anus. She gasped in relief as air cooled her hot insides, rubbed raw from the friction of his cock fucking her.
He tried to smile at her but she looked more annoyed than anything. "If you remove the idea of sex from what we just did, it becomes pointless and awkward. You literally just had part of your body resting inside me for nearly an hour. It was my butt no less. It's gross and weird and should not happen. It seems sexy at first but after you cum you realize you're just weird. Why do you enjoy sticking things inside me?"
"You're gonna have a long time to figure it out." He slapped his cock against her wet cunt, making a smacking sound as he threatened to penetrate her again. "I'm gonna be filling every one of your holes whenever I want from now on."
She looked like she wanted to argue but instead she simply nodded. She had an exhausted look on her face and she was still trying to catch her breath. He took off the rest of his clothes and tossed them to the side of the tub before sliding down into the water which had continued to rise. She let him lather her with more soap to clean the fresh sweat from their recent activities.
He gave her another long dizzying kiss as he probed her cunt with his slippery fingers. She squealed into his mouth but did not break away. He pushed more fingers into her abused anus and smeared his own cum around inside her bowels. She squirmed in his arms but otherwise did not struggle. She was his toy and she knew it. There was no point in trying to escape.
---