Here was another of many things that occurred over the weekend I had never considered. To be tortured by fellow females. I was sure of one thing. If I agreed the guys would be rock hard by the end.
Seeing the girl give that small half-smile gave me the confidence to play along with her.
"If your man enough to try, I'm woman enough to take it!" I boasted. "Do what you will." I had no idea what the result would be.
Then she turned to the guys who were standing around sniggering and said: "I need a pair of scissors."
These were obtained, and she carefully felt my tiny breasts through the fabric of the dress and then pulled the dress away from them and cut two small cross shapes about where the material touched my nipples. She then cut between the crosses until on each side she had made two little holes about two inches square.
"Pull her dress tight," she ordered.
The other girls and two of the men moved behind me. They commenced pulling hard on the back of the dress just above where my arms were tied across each other. The girl in front adjusted the dress so that my nipples stuck out through the two holes.
"Perfect," she said and then added, "Give me my whip."
Someone passed her a riding crop with a leather thong at the end that was about an inch wide and three inches long. She looked at me saying, "You are going to like this; not a lot, but you'll like it."
She received a few giggles as she mimicked a well-known magician of that time.
I knew what she was going to do and begged, "Please don't hurt me!" I knew that this sort of maiden in distress approach would be appreciated by those watching. Everyone seemed to become more aroused, seeing and hearing me begging for mercy. I carried on my pretence of being terrified of what was happening.
The girl slowly rubbed the end of the whip over my nipple's flicking them gently up and down and from side to side. As any girl will tell you this stimulates them and I could feel them becoming firm and erect.
"I told you you'd like it," she repeated and then added, "Hold her tight".
I felt hands grab my arms behind me and then two more grab my legs so that I could not move. The girl then brought the whip up hard on my left nipple and back down hard on my right.
I screamed with pain, "Scream away honey," she said as she hit my nipples again. I could feel them pulling the dress tighter behind me, and of course, that gave her a more significant area at which to aim. Up and down she whipped me occasionally missing but most times making contact with me.
Then she stood a bit further back and swung at me from side to side. Again I screamed, "You want me to stop bitch," she scowled at me "After you take our men away and have fun with them for a dirty weekend."
She came closer and spat hard in my face, "I'll stop when I want and not before you whore." Her saliva ran down my face. Another first being spat at.
She hit me a few more times on my nipples before asking the lads, "Is she wearing knickers?"
Someone shouted out, "No she is just how you asked for her. Naked underneath, tied up and in a dress."
I realised then that I had been well and truly set up by everyone.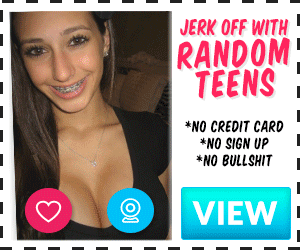 The girl ordered: "Pull up her dress so I can see her pussy!"
The dress was pulled up, and a hand appeared from behind me to hold the dress fabric just about level with my navel.
"Wow wee," the girl with the crop said imitating my highland accent, "You are a hairy beastie, aren't you?"
I stood still and did not say anything. "I spoke to you; you tart. Answer me."
"Yes, I am," I managed to whimper.
My nipples were sore, and I was trying hard to ignore the pain.
"Are you just hairy there and on you nips or do you not shave under your arms as well?" she quizzed.
Again I stood in silence as everyone looked at the scene. There I was unable to move with my nipples sticking out of the dress and someone holding up the skirt of the dress exposing my hairy pussy.
The girl called another girl forward, "She isn't speaking to me," she said. "You make her."
With that, the new girl (I could give the names but feel it best not to) looked at me and said, "You are a little miss high and mighty aren't you?"
She grabbed one of my nipples (I forget now which one) and twisted it very hard. I screamed out again in pain and as I did so, I caught sight of some of the lads jacking off as they watched my treatment at the girl's hands.
"You won't be such an ignorant pig from now on will you?" she said, grabbing my other nipple.
"Noooo" I screamed, and she let go.
"Good. Then I'll let my friend continue."
The first girl stepped back in front of me and said , "Now where were we? Oh yes, do you have hairy armpits as well as hairy tits and cunt?"
"Yes," I answered as quickly but quietly as I could.
"What?" she asked, "I could not hear."
"Yes," I answered louder.
"Yes, what," she echoed back.
I looked at her in a bemused fashion.
"Yes, I have hairy armpits," she said. "Now say it nice and loud."
"Yes, I have hairy armpits," I repeated. Everyone laughed.
"Pull her legs apart," she ordered, and before I had a chance to react, my legs were pulled forcefully apart.
Because of the tightness of the rope under my arms attached to the ceiling beam, they could not be pulled fully part or else I would have been suspended. I was, therefore, held standing on tiptoes trying to stop the rope digging into my armpits. The girl passed the crop to one of the others and said, "Your turn,"
The new girl took it and immediately commenced to stroke it up and down my pussy along both sides and then pushing it up to stimulate my clit. I could feel myself getting wet as she was doing it as well as getting a strong urge to have a pee.
"Please," I asked, "Can I go to the toilet?"
I did not mean it to sound so much like requesting at school but that was just how it came out to everyone's amusement. (I am even going red thinking about it.)
I was told I could, and a bucket was placed under me and I knew I would have to do it in that. I decided to relax as best I could and let it come.
When I had finished another girl, enquired, "There now is that better?"
I replied with some relief, "Yes, thank you."
The girl with the whip continued to work the leather end around between my legs and up into my cunt. I could feel the moisture and anticipation growing. I was still held tight and the dress was exposing my nipples through the two holes.
Suddenly and without any warning, the girl with the crop gave it a swish right up into my pussy. It hit me with a cracking sound and I nearly went through the roof with pleasure and pain.
I sensed through my pain that a lot of those in the room were getting very turned on by watching me being tortured in this way.
Someone said, "Yes, another one like that."
The girl with the crop replied, "Not yet, there's still lots of time."
She commanded my skirt lifted so she could see my arse. The skirt at the back was promptly upraised. I remember both the grip on my arms and the back of the dress loosening as those holding me moved into a different position to allow better access to my backside.
"Not as hairy as the front," The girl said, "Pity about that."
I could feel the crop gently caressing my buttocks and then sliding down my crack towards my cunt. Then again all of a sudden, it cracked hard across my backside. It caused me to swing on the ropes.
"I think she prefers the front," the girl said as she moved round in front of me. I could feel the front of the dress lifted to expose my hairy pussy once again. "Higher" she ordered, "I want her navel this time."
The dress was pulled right up until my belly button was exposed. She teased me with the leather end gently stroking around my buttonhole before suddenly swishing hard against my tummy.
This time I was watching to second guess when that strike would come. I was able to take a deep breath and prepare as I saw the crop move quickly away from me before coming back hard towards me.
I gave a stifled cry.
"Oh, she didn't enjoy that so much," one of the other girls said, "Let me try between her legs with it."
The crop was handed to a new girl who proceeded to rub it up and down between my legs from my knees to my pussy. Then suddenly she flicked it up hard right into my pussy. Wow. It hurt!
"When are you going to stop?" I enquired hopefully.
"Give me one reason why, when we are all enjoying ourselves so much?" she answered.
Again she teased around my legs. This time for longer, so much so that I was beginning to enjoy it. Then a sudden whack like a snake uncoiling right into my clit. I shouted and shook my head with pain and moaned, "Ooohhhh Arrrgh."
"Oh, listen to the little wimp," the girl said, "She expects to have all the fun with our men and then can't take it when we have some fun with her." She stopped and said, "Untie her from the beam."
I was glad to be untied and let down. As readers will be aware having your arms tied together across your back is a painful experience. It also means that you are made to stoop forwards a little to be comfortable. Having the rope under my arms and around the beam resulted in me standing almost upright which was of course very unpleasant.
I remember rubbing my arms vigorously to try and get some feeling back into them.
At the same time, I said, "Thank You."
One of the lads called, "Hey, you girls were right, she does like this sort of treatment, she's even thanking you for it!" That brought yet another titter of laughter from everyone.
"Alright," the girl said who had first whipped me, "Take her into a bedroom and hold her down."
I was carried into the largest bedroom where I was lifted and thrown down onto the bed. Once there, some of the guys pulled me into a spread-eagle position and held me tight.
Two of the girls then came towards me, and one said, "Oh, we should have taken her dress off."
"Never mind," said the other, "it's only flimsy it can be torn off."
With that, she started trying to tear it off me. It proved to be a bit more complicated than she thought. She struggled to get the neckline to split and this caused some amusement among the lads.
They teased her by saying, "Only flimsy, eh? Come on you weakling or we'll replace her with you."
That made me laugh too, and it got her seemingly very mad. Eventually, she cut the collar with scissors and ripped the dress right down my front. She immediately picked one of my nipple hairs and began to pull it.
She scowled, "You'd laugh at me, would you dirty cow?"
As she pulled, I tried to move with the hair but was prevented from doing so by the boys holding me down. She gave it a significant tweak causing me to gasp and half shout out. Thankfully it slipped through her fingers and I was able to relax.
Another of the girls produced a pair of long nose pliers and said: "Is this what these were for?"
The girl who had pulled my hair answered, "Yes, it is, now we will hear the tart scream."
She took hold of another of my hairs around my nipples and very slowly began to pull.
"Oh no, please not that," I begged as she began to pull harder. She smiled and winked. I knew I had to act my part well.
"Noooo please!" I was getting hot and very sweaty at the anticipation of more pain.
I then had what I thought was a good idea. "Look," I said turning to the boys holding me, "I'll do anything for you, really, anything you like if you just stop her!".
There was a silence, and then one of the guys said, "OK, let her get onto all fours".
The girl let go, and I was released and allowed to get onto all fours on the bed.
"You said anything didn't you," the girl asked.
"Yes," I replied.
"Great," one of the guys said, "We are all going to fuck you up your backside."
I groaned and said in a hopeless abandon of my fate, "Oh no, not that again."
The girl with the pliers looked at me and said, "Stubborn little bitch, aren't you! We must teach you a lesson on obedience."
With that, I was manhandled back into the spread eagle position but this time a girl sat across my chest. I could feel my legs being pulled as far apart as they would go and someone fingering my pussy hair.
"You said anything?" A girl asked again.
"Yes."
"We are going to pluck you like a turkey," Understand.
I did all too well and nodded my agreement. I secretly wondered how damp this would make me?
Then the girl said, "This one for starters?"
I could feel her pulling a hair from the outer extremity of my bush. She suddenly yanked it and of course, I screamed.
"Nice work," someone said.
The girl walked round to my head and held the pliers out in front of my face. "There," she said, showing me a hair held between them, "How's this for slut hair."
She then turned and said who wants this. There appeared to be a clamour and eventually one of the guys took it.
I could then feel someone searching more intimately into my vagina. Then I felt a hair pulled from a much more delicate area. I gasped at the thought of what was going to happen. I could feel the hair going taught and I guess I must have whimpered.
Someone said, "Yes, she does like it".
More and more pressure was put on the hair and I was almost delirious with pain. I remember wriggling and writhing which made the pain all the greater. Then the climax as the hair was quickly pulled and an exclamation came from the girl, "Another one for someone."
She then stopped and said, "Let's look under her arms."
I was pulled down the bed, and my arms were raised over and above my head, exposing my armpits. My head was held to one side so I could see my tormentor approach me with the pliers. She picked a hair and started pulling. If you have ever removed a hair from under your arms, you will know how painful it can be. Almost as bad as being pulled from a girls cunt.
I called out, "Please stop. Oh, please."
She stopped and said, "Okay sweetie, but all these guys want a piece of you and I was going to give it to them!"
One of the guys said, "Please let her continue we are all enjoying it so much."
I looked around at expectant faces looking down on me. One look lower down at bulges in trousers told me that all were enjoying my predicament.
"If you must," I consented.
The girl again carefully chose a hair and quickly plucked it out, passing it to the lads. Then she asked, "Who wants to choose their own?"
The idea met with much approval from all around. During the space of the next half hour, guys searched both under my arms and right into my vagina looking for their little bit of me they could claim as their own.
Every time one of them chose a hair, the girl moved in and carefully plucked me, causing both pain and discomfort. She did stipulate that my nipple hairs were not to be chosen and so thankfully at that time at least they were left alone. Eventually, they all seemed satisfied except one who wanted a hair from my head.
To obtain it, I was made to lie face down while he chose the one he wanted. It was pulled out with a sharp yank again making me scream.
After this, I was allowed to stay lying on the bed for maybe ten minutes to recover. I have to say a few of the lads did check that I was okay and happy to continue. I was glad of that as it meant I knew that if I felt things were going too far, I could still stop it. One of them even came and showed me his hair and kissed me thanking me for donating a pussy hair to him.
I was hopeful that all the pain of being pulled and plucked was over and thankfully it was. I was even untied and provided with a cup of tea! Hey, how about that for keeping your slave happy?
Looking back, I cannot recall any conversation about what was to be done to me among any of the girls at least. They seemed to have had it all planned out before they arrived. My consolation was the odd half-smile or wink from a couple of them that they too were playing a little game. I was happy to join in if it kept the guys happy.
For the next event, I was taken outside completely naked and tied to a pagoda that was in the middle of the lawn. It consisted of a wooden structure with open sides and a top about five feet wide and four feet deep. Various climbing plants had been trailed up the sides and across the top.
I held my hands up in a 'surrender' fashion and allowed them to be tied to the top at either side. My legs were pulled apart and ropes secured my ankles in this position. I guessed that I was in for another whipping until I saw a girl approach with a hosepipe in her hand. On its end, I could see an attachment that I knew could change how the water was applied.
I hoped it might have been warm but was not at all surprised when a freezing spray of water suddenly issued from the nozzle and was directed at me. Although the cold water was a shock, I was not too bothered by it as it was a warm afternoon.
After a couple of minutes, I was cold but not uncomfortable. The girl came forward and pointed the nozzle at my face from two meters away and changed the spray to a much more powerful jet.
This hit me full on as I tried to evade its powerful force. Just as suddenly the water stopped, and a shout came from the house, "Oh no!"
Then silence and then, "Hang on I'm soaked."
As I shook the water off my face, I could see one of the lads standing at the door who was reasonably wet.
"The hose came off the tap," he said as everyone, including myself laughed.
The girl with the hose said, "Go back and fix it and don't let it happen again or I'll make sure you swap places with her," motioning towards me.
Someone else went into the house, and after a short time, I heard a shout "Okay try that."
The next thing I knew was that the water was being sprayed at me very hard and directed all over my body.
The water was cold as I felt the jet run up my legs, over my thighs, around my tummy and then over my tits. I felt it linger on one of my breasts for a long time. It gave me a pins and needles sensation similar to when you stand under a power shower and let it run hard on your breasts. This though was much colder and more intense.
The jet moved between both breasts until I shouted something like "Enough, Please no more". I knew that my pleading made them all the more excited. However, with respect to my request, the water stopped!
Then one of the girls said, "I hear she's a filthy tart lets clean her out."
With that, the spray went down to between my legs until the girl directing the jet shouted, "Okay, stop the water," and the stream eased.
Then two girls undid the nozzle from the end of the hose and walked towards me with just the hose in their hand. They bent down over the sopping ground and opened my pussy before inserting the tube into it.
They then asked for a volunteer to hold it in place. There was no shortage.
One of the men took hold of the hose about six inches below my cunt to ensure it stayed in place.
The girl who had previously held the hosepipe said: "Turn it on very slowly."
I could feel an intensely cold sensation flood my vagina and flow out down my legs. I moaned with the shock of the cold and also the strange, almost intimate sensation.
"A bit more," the girl ordered, and I felt more pressure build up in the cavern between my legs. I stifled a scream and managed to keep quiet in case begging brought harsher treatment.
"More," she said and this time I could not but cry out "Aaaaaaaaaaarrrrrrrrrhhhhhhhhhhhh."
It took only a few seconds for the pipe to pop out of my cunt, but in those seconds the sensation was unbelievable as my pussy was cleaned out.
I had a feeling that my anal passage might suffer a similar fate and was not surprised when I was asked: "Where should we put this next sweetheart?"
As I looked around, I could see some of the men fingering their rods. I knew that my discomfort was once again having the desired effect on them. I continued to play along.
"Where?" I was again asked, "Where do you want it?"
"As I am such a dirty slut please will you clean out my backside?" I begged sheepishly.
"Answer me properly," I was instructed, "I want it where?" she added.
"I want it up my backside," I replied.
"No, that's not good enough," the girl answered. "Not everyone could hear and we call it your arse. Understand?"
I took a deep breath and deciding to go the whole hog in self-humiliation. I shouted, "As I'm such a dirty slut, I want it up my fucking dirty arse!"
"Oh good," someone called out, "I am sure we can gladly oblige,"
I felt someone opening my arse cheeks and moistening my anal passage. The hose was inserted and another volunteer was quickly found to hold it in position.
I braced myself not knowing what this new activity would feel.
"Okay on slowly," the order came.
I felt another sudden cold sensation in my back passage and the feeling of liquid moving around. I can only say it was similar to when you sit on the toilet and everything flows when you have diarrhoea. (Sorry to liken it to that but it's the only illustration I can think of to describe it).
I could again feel the water easing its way out of my backside and running down my legs.
Someone commented, "Dirty girl."
The one holding the pipe let go and said, "I'm not holding that she's vile."
Without anyone to hold the pipe in it fell out and giving me some relief.
The girl who started my water torture asked, "Who will hold it?"
There were not so many volunteers now. In fact, there were none.
"Why don't we make her hold it herself?" Someone suggested.
The idea met with a lot of enthusiasm and my hands were quickly untied. The hose was again inserted in my anus and I was told to squat and hold it in place. I still had my legs tied but tried to squat as best I could.
Once again the water flowed, and I could feel the hose trying to push out so I tightened my grip.
"Do you want more?" I was asked.
I knew the answer that I had to give. "Yes please, I want more."
Again the pressure built up as the water filled my backside and ran out down my legs.
"Look at that lovely brown stream," someone said.
Then suddenly I heard, "Okay full!".
The water pressure shot up, causing me to lose my grip on the hose which pulled out of me at the same time as I yelled out.
I fell over backwards, landing on my derriere causing much hilarity.
"Okay," I remember someone saying, "That's enough of this. Let's have some tea."
My feet were untied and I picked myself up off the ground. I was by now naturally very wet and also shivering with cold.
"Go and have a nice warm shower," I was told. "And then put on those nice clothes we have brought for you."
I made my way past everyone in the garden and back into the house. I guessed that the clothes would be very revealing, but when I entered the bathroom, I was amazed to see a beautiful two-part nightgown type of dress.
Well okay, it was not quite as lovely as a nightgown but not far off. I turned on the shower and was delighted to get under the nice warm flow. I guess I stayed standing under that and enjoying the sensation of being alone for fifteen minutes.
I don't even think that anyone looked in through the window. I guess the novelty of the previous evening had worn off once they had seen me used in so many ways. I climbed out and dried myself.
Under the top and skirt was a bra and panty set in a Scottish kilt pattern purchased to make me feel more at home. I put these on and then over the bra I donned a lacy camisole that had also been provided. I was amazed following the previous night to discover that the underwear fitted me. The bra was padded and gave me a slightly larger bust.
The two-part dress was a royal blue colour as I remember with a zip down one side of the skirt and a fabric belt that tied like a bow at the side. The top was half-sleeved down to my elbows and had fancy buttons down the front that fastened into button loops making it have a kind of Victorian look.
Once dressed, I went outside wondering what was now in store for me. I was pleasantly surprised to find everyone dressed very smartly with the men in shirt and ties and the girls all in pretty dresses or skirts.
One of the girls (The one who had first whipped me) came and hugged me and said something like, "Sorry for what we did but we hope you enjoyed it".
I was not sure how to answer this so I smiled saying, "Yes, thank you, I did."
"Great," she answered, "We want to say 'Thank you' so we are all going out for a meal in a nearby village. Is that okay?"
I did not need too much encouragement to accept that offer. We all traipsed out and got into the various available cars. Mine was not required so I was glad to have a lift with four girls.
As we set off one commented, "You know I don't know how you managed to allow us to do those things to you."
I laughed nervously and answered, "Neither do I."
Another said, "I'd love for someone to do some of those things to me at some stage."
There was a pause, and another added, "Maybe you two could make a twosome available for 'use and abuse' at some later stage."
The original girl answered, "Yes, maybe, but I don't think I could allow you to do everything we did to Rachel today."
"And what about everything that the boys did to her?" the other replied.
We drove for ten miles until we arrived in a quaint little English village with a green and ancient pub.
We all got out, and I was told by one of the girls from another car, "Look we must be careful so if they ask what we are doing here so say it's your hen do. Okay?"
I didn't have time to answer as everyone was making their way across the road and into the inn. Once inside, I heard a voice I did not recognise asking, "Which one's the lovely girl?"
I was pushed forward and greeted by a rather enthusiastic landlord. "Well, my dear congratulations," he said, "Now come this way." He turned to his clientele saying in a loud voice, "This lovely young lady is getting married soon and this is her hen night so let's wish her all the best."
A few applauded but most seemed unconcerned with all us young people entering their pub. I was seated at the end of a table and because there were so many of us, we took up three long tables.
I ordered from the menu, and a comment was passed that I should have had Aberdeen Angus steak.
It turned out to be a lovely meal and an enjoyable time. Several of the customers, both male and female, came and congratulated me on my forthcoming wedding. I did feel a bit uncomfortable at this as I knew nothing of the sort was happening.
One of the ladies who came to speak to me asked the others generally "Do you have anything planned for her later or have those old customs died a death".
I was surprised to hear someone say, "Oh yes, we certainly do have something planned for later."
I leant across the table and asked one of the girls, "What does she mean?"
"You'll soon find out soon enough." Was the only answer given?
Once I had finished my pudding, the landlord came and said to some of my group, "Just whenever you like. It's all ready."
With that, one of the men responded, "Okay, we will do it now."
The landlord rang a bell bringing the pub to silence.
"As you know," he announced, "We have a young girl here on her hen night. You know what has to be done to girls on their hen night. Seeing as we cannot use the village green as we used to do, these young people with her have asked if they can use the beer garden."
He stopped and looked at me. "Rachel's friends will make her ready and they have invited anyone here to join the fun. After all, you only get married once."
With that, two of the girls told me to stand up. I asked, "What for?"
"Oh, never mind," they said, just do it.
I stood up, and they moved me out from my seat to stand where all could see.
One of them spoke up and asked: "Should we keep this pretty young bride like this or make her wear just her undies?"
Once again, that weekend. I was shocked. I never for one minute thought that something was going to happen here in an old English pub.
"Undies," someone shouted back.
"Okay, take off your top," I was instructed.
I went to undo the top button but hesitated. One of the girls moved forward and commenced to undo the buttons on my top. I knew that to complain was useless. I could comply with whatever was to be done.
The top was undone and slipped off my shoulders and down my arms to a few wolf whistles.
I heard a lady complain saying, "Oh poor girl. This shouldn't be allowed."
Then one of the girls undid the bow on my skirt and pulled the zip down. I sensed a real atmosphere in the pub and knew I was going bright red with so many eyes were staring at me. I was then told to take my camisole off, which I did myself.
Someone shouted out, "Oh, tartan bra. Is she from Scotland"?
Someone answered, "Yes."
The reply came, "Oh well now we can avenge our defeat at Bannockburn, and we'll deal better with her than any English girl."
I was carried outside and my hands were cuffed behind my back. The cuffs were then attached to a large ring situated halfway up a large round post set into the ground. This was called simply 'The Pillory.'
Once in position and just wearing my underwear two large buckets of what the publican called 'slops' (which was really leftover food) were brought out and placed in front of me.
"There you are," he said to my friends and the diners who had also come out to watch the proceedings, "Have fun!"
My friends required no second bidding. I too knew what was coming next. Two of the guys picked up the first bucket and emptied it all over me much to the delight of those watching.
The second bucket followed similarly. I was totally covered in a mixture of Cauliflower cheese, Baked Beans, Welsh Rabbit, Toad in the Hole, Mushy Peas and a host of other wasted food. Then the publican brought a hosepipe, and for the second time that day, I was washed down.
I was untied and allowed to dry myself. I put my clothes back on and surveyed the mess on the ground around the post.
As I did so, a sweet older lady came up to me. "Well, my dear I'm so glad they didn't do those sort of things in my day. When I was married, it was wartime and we didn't even have any confetti thrown over us. You were so brave. I hope you'll be as happy as Alfred and I have been all these years." I thanked her and went back inside.
As I entered one of the guys grabbed my arm and said breathlessly "Rach, how would you like to earn £300?"
I never thought to think but just answered: "Great, how?"
He looked at me and said, "There's a guy in here rather pompous and rather overweight who has offered us £300 to sleep with you tonight."
I admit I was a bit taken aback by this new and wholly unexpected offer.
"We might be able to persuade him not to stay the whole night, but you have to be happy Rach," he continued just as breathlessly as before, "Because, as I said, he is rather …….shall we say…….fat."
I took a look into the room as my friend pointed out a huge guy about sixty years old sitting with a rather stern-faced lady. Initially, I wanted to say no but then the thought of £300 made me think again.
"Ask him if three hours will be ok" I suggested, "Just until midnight."
Within no time things had been arranged. He would follow us back in his car and asked if I would join him. I was not so stupid as to travel along with him despite his wife being alongside, so I took along one of my female friends.
When we got outside, he led us to a lovely black Jaguar car with the plushest seats I had ever come across. As we travelled to where we were staying, he and his wife were having a sort of verbal tennis match.
"Why do you want her and not me?" his wife asked.
"Because she's young pretty and very sweet and can give me
what you can't any longer."
"But how do you think I feel about that."
"I'm not stopping you paying to get a big hunk of a stud."
"But I don't want one."
"Well stop winging then at me having a little fun."
"What do you intend to do with her."
"That's between me and her and what she's happy to let me do."
"I think you both need a good bit of discipline in your lives if you ask me. I mean your just a filthy old guy and you're making this young, innocent girl into a total slut."
"I tell you what," I interjected when I could finally get a word in edgeways. "Why don't you punish us both after your husband has finished with me. We have some whips that I could let you use on us."
There was a pause before she answered: "This big fat lummox of mine certainly does need a good painful thrashing for what he's about to do to you luv!"
We arrived back, and everyone got out of the various cars. I confess that I was more than a little apprehensive to say the least.
Once in the house, the big guy and I were stood next to each other as he told me what he wanted to do with me.
"Sex in lots of positions; a good mouth fuck and use of her backside," he answered still in his rather pompous voice.
"Rachel, are you happy with those things?" I was asked.
"All but the backside bit," I replied rather sheepishly. It was agreed that that would be left until later to see if I was game or not.
Once all was agreed he commenced to undress and my friends started to for the umpteenth time that day remove my clothes. As he took his shirt off, I noticed great rolls of fat around his midriff like a spare tyre.
One he removed his string vest I remember thinking 'He has bigger breasts than me.'
He was grossly overweight about 20 stone, bald and had a bulldog face. There was nothing in the least attractive about him. I knew that the only reason I was allowing someone so obese and over forty years older to fuck me was because he was paying. Did that make me a nineteen-year-old prostitute? If not I certainly now qualified for the title 'Teenage Whore!'
He wanted to commence doggy style, and I could feel his large tummy pressing around my bum as his cock entered my pussy. It was very painful as there was nothing really to excite me, so I was quite dry. He pumped away, grunting and groaning as my friends offered him great encouragement.
"Fuck the silly bitch."
"Go on, man give the whore the lot."
"Shag her, shag her, shag her."
He came in me with a loud grunt for which I was glad as I was having to strain hard under his vast weight leaning on me.
He then rolled me over and began to fondle me very hard all over. He commenced to kiss me very passionately and forcefully around my mouth. I was not too keen on returning his kisses; however, my friends egged me on.
"Give him a good French kiss slut."
"He's paying good money for this so let him have your mouth and kiss him good."
I complied as his tongue began to explore my mouth and round my teeth. I could feel his hands grabbing my bum and giving it a violent squeeze as well as pinching my breasts.
Next, he had me lie on my back missionary style, and I saw that his more than ample cock was now, once again, hard and throbbing. He almost fell onto me in his eagerness to get his manhood inside of me. As he did, I let out a little squeal of pain as his vast form covered me.
I was sure that I would suffocate under his bulk, so I concentrated on just breathing. Thankfully he partly lifted himself with his arm to pump me better. Again he was greatly encouraged by the others until with a big grunt he relieved himself deep inside my vagina.
At this point, someone asked if he wanted to fuck me with an ice lolly. The idea seemed to catch his attention, and in no time one was produced which he took great delight in using, It firstly up my back passage, while my friends held my legs apart and over my head while I still lay on my back.
Then another lolly was given him to use up my cunt, and a third appeared for my mouth. At one point, I had three lollies, all being used on me one in each hole.
Eventually, with me very cold and uncomfortable, I was asked again about my backside. I had already decided that I would allow him to take me up there if he asked again. Why not I reasoned. I might as become a total slut tonight.
He was visibly delighted when I agreed. I knelt with my elbows on a leather sofa and one of my friends kindly lubricated my anal passage to assist both of us.
Suddenly a burning pain shot through my body so tremendous and intense that for a second I was convinced that he had split my backside open. Then his fat folded round my bum as again he pounded me hard until that now-familiar grunt issued from his mouth.
As he pulled out, I heard his wife speak for the first time since entering the house. Her words were cold and harsh
"Why you filthy little slut! You leave Scotland and come down here to entice and seduce my husband how dare you you deserve a good thrashing you …..you ……… you little whore!"
I was hoisted up into a standing position as my hands were quickly tied to the beams of the house in a spread position.
I saw his wife take a riding crop and swish it high into the air. It came down with a sharp crack across my back, and I let out a scream. Then came another swish, another loud crack this time on my bum and another scream.
She moved position slightly and this time targeted the back of my thighs. Then moving to the front where I could see her better, she raised the whip and brought it down hard across my midriff. The crack and scream merged into one as I anticipated the sudden pain that would emanate when the whip hit.
She then carefully placed it on the ground and walking over to me.
She hissed, "Just remember those stripes next time you decide to proposition someone else's man with your cute smile and seductive voice."
Then she suddenly grabbed my hairy pussy and slipped something hard up into it.
"Goodnight wench!" she added as she made for the door grabbing her husbands arm in the process as he was counting out the money having quickly got dressed. "You wait until we get home," she growled at him menacingly.
"Just a minute," he said, pulling away from her and walking over to me. "Thank you very much for a wonderful time, you are, without a doubt, the sexiest and youngest girl I have ever had the pleasure of making love to."
Then passing a large wad of banknotes to one of the guys, he said: "Thank you all for such a wonderful evening."
As he and his wife left the room, I was beginning to feel some heat from whatever it was that had been shoved up my pussy. It was indeed beginning to sting like mad. I asked someone to take whatever it was out.
"In a minute or two," they answered knowingly.
It was, in fact, a partly peeled piece of ginger. Everyone one had good fun watching me, still with hands tied above my head, as I wriggled and groaned with the thing burning and stinging my already well-used cunt. My first figging!
I was, eventually, cut down and the offending ginger was removed.
His wife had been encouraged, by my friends, to whip and fig me. She had told them that this was a fairly common thing for him to do. Apparently, he had made good money in business and whenever he saw someone he fancied could flash his dough and often obtain what he wanted.
That night I slept with another lucky winner of a draw but the next day was very tame. I was very sore from all that had already taken place over the weekend. The girls had gone home, and even the boys seemed worn out.
I was still, however, was not allowed to wear any clothing. I did allow further intimate explorations of my most private areas.
I was also given another iced bath once another quantity of ice had been purchased. On this occasion, I was tied into the tub by the handles. It was then slowly filled to overflowing with cold water and ice cubes. I managed 30 minutes before I called time on that particular torture. I was quite proud of how long I had endured the cold. I had also enjoyed being warmed up in bed by several eager male bodies.
Lastly, I received my first full WAM (Wet and Messy) session. Three 5kg tubs of Black Treacle (Sometimes called Molasses) were produced from one of the cars. These plus the remaining three large tins of Baked Beans were brought into the bathroom where I was once more sitting in the bath bound and nude.
Kneeling, in the bath, I had to beg for one of the tubs to be placed right over my head. I did, and it was! You can only imagine the state I was in when the tub was removed. My face and head were black with sticky treacle. It ran down my body, dropping onto my breasts and thighs.
As I sat unable even to open my eyes, the two other tubs were also emptied over me! Excited hands joined in the fun of ensuring that I was covered from head to toe. Hands also worked feverishly to make sure that plenty of sticky treacle was pushed into my three orifices. Once I was in a satisfactory condition, the Baked Beans followed.
Due to the nature of the treacle, the beans tended to run off and into the bath. Nothing deterred I was assisted to lie down and made to squirm ensuring that every part of my body was suitably messy. It was indeed a surreal experience that took two baths and a long time under the shower to clean up!
Just before we left to return to the drudgery of University life, I was handed an envelope full of money. Inside were my winnings from the 'club.' Also included was the money that had been paid by the guys that had used me after my 'performance.' Lastly was the £300 given buy my large friend. He must have been impressed as he added an extra £50 tip! Altogether a total of £535!
I was not to know it, but the next year I would again use my body to earn money to purchase tickets for my friends and me to see a boy band. That little escapade would result in another source of regular income for me in a most surprising way. That though, as they say, is another story!
---