Unexpected Sex With My Friend's Mom
Hey, guys, this is Raj from Hyderabad living in Dilsukhnagar. I am 23 started working in an MNC company and I'm 5'7 tall with a 6'7 inch shaft thicker. This is my real sex story.
So, I have a childhood friend who in fact is my relative and we both used to hang out a lot and we know each other's families. So my friend has recently returned from the US and it has been a while meeting him since he went to the US for further studies. So, I know his mom, she always used to treat me like her second son and always welcomed me whenever I wanted to stay.
We were close enough. Her stats were 38-32-36 a bit plumpy and fair enough. So, the time came when my parents had to go to their village to attend a function and I had only two weeks off and was not willing to go. So, I said I will stay at my friend's place for two days and I will have some company. But unfortunately, when I packed my bag and went to his house, he was off to his village with his father for their factory work.
Yes, they had their own factory and a house which is a bit far from the city and he was off for 3 days. So, when I heard the news from him, my energy levels were down and I had no bad intention on my aunt. But when she entered into the conversation and said that I could stay in her home, as my parents were out of the station already.
I was a bit happy and wondered what would I do with my aunt??? After that afternoon, my friend was off to village and my aunt changed her attire from saree to a nighty and I could see her boobs swinging or jumping when she's walking. Her nighty had a deep neck.
She started preparing food for our dinner and I sat on the table having a chat with her and when she was sitting on the ground for cutting vegetables, I had a clear view of her cleavage and my shaft was rock hard and unfortunately, it has been almost 3 weeks for me since I masturbated. My cock was so hard, it made a tent and was visible to my aunt.
But she didn't care much about it. Then, we had a casual chat and asked if I had any girlfriends. I said I had and we broke up. She asked me why??? I was always frank when I spoke with her and she was educated and can understand a teenager of this generation. Then, I said due to our ego problems we broke up.
Then, she asked did you guys had sex or kiss any physical contact. I was feeling nervous now. She asked that question because she used to watch a lot of sexual crime scenes in the tv. So, I said yes and now I am not a virgin.
She was hell shocked and I begged her not to tell to my mom. Then, when we were having dinner, we were watching a movie on the tv. A "Super" a scene got our attention where the hero seduces and kisses the heroine in the bedroom. Then, I asked my aunt that as she was educated in a good school, did she have any boyfriend.
She said yes, and I immediately asked whether she had sex with him. She said I didn't but had to kiss him a lot of times. Then, my cock again stood up, this time I removed my undies before having dinner. She saw it for a while and said didn't you wear your underwear. I said no aunty because at night I can't sleep due to itching in the side walls. Then, she said so why don't you take care. Then, I said I can't share it with my mom so.
She told, show me then if you think me as your friend. I said ok but not here in the bathroom or bedroom. She said ok it's fine. Let's get in then. Then, I removed my boxers and my cock sprang hitting her nose. We laughed and she said your cock is so big and thick omg!!!!
This is bigger than your uncle. I said thanks and she touched my balls my cock was becoming dead rock and with a sense of touch, I wanted to masturbate then and there itself. She said it's ok you have taken enough care.
I don't see any scratches like thing. Then, I said my resistance is less as my mom did not feed me her milk when I was a kid and I asked her whether she can feed me. She thought for a while and said ok but this must be between us.
I promised her and she just removed her buttons of her nighty and slid it from her side shoulder I was sucking her right boob like hell and slowly pressed her left boob softly.
Check out pornsexstory.com for more exciting and erotic stories.
Then, I said I am unable to suck her whole nipple properly, then she removed her whole nightly and I can see she was in full mood. Soon, I myself removed her bra and sucked her boobs continuously for 10 minutes and they were pale and I could see a bit blood near her nipple where I bit her so hard.
Then, she was not able to stop herself and dug my face in her boobs. I went to her pussy which had small hairs and I started tongue fucking her clitoris for 15 mins. Almost she was moaning in so intense like aaahhhhh……. Mmmmmm…… Ssssssss…… Yesss….. Yepppppp……. Huhhhh.. Huhhh.. Huhhhh… Yeasss…….. Never had this kind of satisfaction baby yes.
She squirted two times in this process. Then, she was begging me to insert my shaft. I teased her with my cock and with one push my whole cock when inside her wet pussy and she moaned so loudly because her pussy wasn't fucked for a long long time and I had to block her mouth with my lips and gave a lip lock to her and in the meantime, I started giving slow strokes to her. I wanted to feel her whole pussy.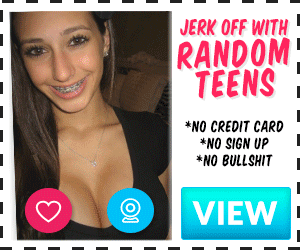 She was like mmmm….. Mmmmm… Then after 10 minutes, I started stroking hard with a thap thap thap thap thap. The sound in that night. Her boobs were jumping up and down and seeing them and her face I was not at all satisfied in giving those hard strokes I wanted to fuck harder.
Then, I made her sit in the doggy style and I inserted my cock from behind. I started pumping by catching hold of her hair and then pulled her towards me and with another hand, I caught hold of her boob pressing them and pinching them hard and she was like ahh…. Omgodddd!!!!!!!!
You are so damn hot!!! Yes, do me like that. Her eyes were rolling up as she was losing her full energy. She was about to squirt then and I started stroking very hard that she squirted with so much that just had her thighs shivered and her legs were closing.
Then, I gave her a lip lock and made her sit in the cowgirl style and made her jump on my dick. She was tired and I started pumping her catching her hip, I about reached my climax. I asked her whether shall I cum in her pussy. She said, of course, there is no problem in that because I cannot give birth to any child, then my cum spurted in her pussy and she holds me so tight and shouted ahhhhhh….. Yesss…… Mmmm…. Hmmm….
We relaxed for some time and saw each other's face and smiled. We continued our sex for next 1 and a half day and enjoyed a lot. She's now off to the US with her son. That was my real unexpected sex story. You can reach me on my email id: [email protected] Bye for now.