This is Rajesh (name change) 29 years old. Now living in the US. I visit India occasionally. This is the first time I am writing so please excuse my errors or dragging of story. I am just average build with 5.5″. I am an introvert. So it will take time for me to open up.
I am definitely not a cheater and someone who can be trusted for sure. Trust me, even though I am averagely built, I can satisfy in many different ways. I'll be genuine with my size. Its 5.5" with 3" thick and trust me every girl I laid with is satisfied till the core.
Coming to the story. It happened 4 years back when I used to stay in Pune and was working for an IT company. As I said I am very shy kind of a guy. It took me about a month or so to gel with all my colleagues. Moreover, I was technically sound so that gave me the advantage to make more friends.
One of my teammates was Priya (real name). She is really a good friend of mine. Trusts me a lot. Very open-minded and she was in a relationship by then. Our office team successfully completed 6 months of our job and used to hang out every weekend.
Priya has a perfect athletic body. She is a beauty and always speaks her mind. I never had any intentions on her but used to admire her beauty. Everything was going fine. She already had a boyfriend and were waiting for the right time to reveal it to their parents. But things turned very differently.
As usual as typical Indian parents. Their love was rejected and they had to break up. It was really impossible to make their parents agree and parents from both sides were very stubborn. Now fight started between both of them and eventually they broke up.
She was going through a difficult phase with her relation and career-wise as well. Now the real story starts. While all this was going through, Priya had to shift from a Baner to Magarpatta (places in Pune). I helped her shift her luggage.
We shifted her luggage but unfortunately for some reasons her flat was not ready. She needed to get accommodation for a day. She asked me if she can stay at my flat for a day as my flat is very close to her new flat. I said ok. It was on Friday. We left our office at 6 to Rude Lounge and had some drinks and food.
We reached my place a by 9. I had 2 mattresses and placed them side by side with a good gap between them. But she asked me to join them as there was not sufficient place in the room. By the way, I was living alone in 1 RK(room kitchen). We changed into our night dresses.
She was in tees and shorts. We were lying beside each other and started talking about random stuff. We discussed many things and the topic shifted to her relation. She slowly started crying about her breakup. I had no idea how to console her.
In the meantime, she held my hand and hugged my hand tightly. I sat down and made her sit and was consoling her. As we were drunk, he was very emotional and I kissed on her forehead and hugged her. Now she hugged me even tighter. She started rubbing her face in my chest.
It's only then I got excited and kept hugging her. Now she lifted her face and hugged me. Was slightly licking my neck below my ears. We again laid down hugging each other. I caught her face and we both were saying our names for a long time. For like 10 minutes we just stared at each other.
Our noses were rubbing each other our lips slightly touch sometimes. Her body odor was so great. I was in heaven even before anything started. Now slowly our lips and that was the best of all. Her lips were so soft and we were kissing for so long. Slowly in no time, our tongues were playing with each other.
This was the best passionate kiss of my life. In this process, we were so close that her bare legs were touching my cock (btw I do not wear underwear at night). I am pretty sure she noticed that and doing it on purpose. And all of a sudden, we parted.
Both of us were lying side by side and then no one talked for like 5 minutes. She slowly took my hand, lifted her tee and placed it on her belly. This gave me confidence and started rubbing her navel hole. She was giving smooth moaning sounds and loud breaths.
Then she held my hand and took it under her tee to her boobs. My whole body was electrified on touching so smooth boobs. I didn't press it but was creasing over her bare boobs. Her nipples were so erect and slowly started pressing her right boob. I could see she was in cloud nine and moaning.
She suddenly touched my cock over my pants. It was so good that I felt like I cummed. She was just rubbing her hands over pants and some times she would go down to feel my balls. We were kissing while all this was happening. Priya and I both were saying, "I am loving it."
Now we sat and she came close to me. I slowly held her tee and removed it revealing her medium size melons. She lifted my shirt as well. Now we were madly kissing. I can feel her erect nipples on my bare chest. She was also sucking my male nipples so smoothly that I was in cloud nine.
Now she made me lie down and she came on the top. We were kissing and she sat on my cock such that her pussy can feel my fully erected thick cock. Both our bottoms were still on. She was rubbing her pussy on my erect cock and we had our pre-cum. I caught her bottom and slide down to feel her bare bums.
They were so soft and I also slowly reached the pussy from behind to slightly rub her entrance. Suddenly she was in so lust that she gave a loud moan and pushed my fingers inside her pussy. I was playing with her pussy. In the meanwhile, she came further top to sit on my face.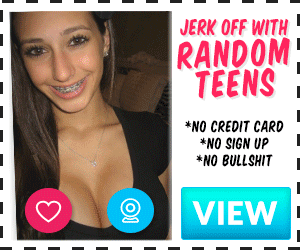 I did some magic with my tongue to her pussy. Her pussy was so clean and smooth. I slowly inserted my tongue inside her tight pussy spotted her g-spot in no time. I started rolling my tongue hard over her g-spot. She was in the world of pleasure and started saying, "Fuck me. Fuck me badly baby."
Soon she had cum and I tasted it with her kissing. Now she slowly removed my pants and touched my balls and was caressing it softly (girls never handle our balls tightly. They are so sensitive. The smoother you handle the more pleasure we get ). She went down and was teasing with her hairs falling on my cock.
She touched the tip of my cock with her soft lips and started sucking it like a pro. Oh man, that was so satisfying. My cock was wet with my pre-cum and her saliva. Right when I was about to cum, she stopped it and teased me. Now again we were kissing with her on top and my cock directly at her pussy.
No lubrication was needed as it was so wet. We managed to insert my cock slowly inside her tight pussy. She gasped loudly and bit my lips and was kissing me madly. Girls as I said even though my cock size is 5.5", My cock is really thick. Every girl is satisfied.
I believe it's not the size. It's how we make love matters a lot in satisfying each other. Coming to the story. We slowly started increasing the phase and both were moaning out of pleasure. After 10 minutes, I said I am about to cum. She asked me to cum inside her.
I was also out of control and cummed inside her. Which is not a good sexual practice I know but we were really out of control. But that was so satisfying. Soon she licked my cum and we were kissing for like another 10 minutes. At night we had 2 more great sessions.
In the morning we were not feeling guilty but decided to keep it that way. I bought the I-pills and she took it. I was in India for about 4 months after that and almost every week we made love. Now I live in the US.
She got married and is living happily. We are still in touch. Please send your feedback to me at [email protected] and girls any married women feel free to contact me. I am very safe and introvert. But once I get to know you I can be very good at satisfying you.