As they were waiting outside, after a night of drinking and sharing stories of being dominated by Jane, the intern at their work, Monica could not help but show her competitive side. "So, you really think your stories were hotter than mine?"
Ashley squawked at the question. "Umm duhh!"
"I beg to differ," Monica refuted.
"Oh please!" Ashley responded. "If I did to you what Jane did to me, you wouldn't be arguing with me anymore.
"Ha!" Monica laughed. "If I teased you with the denial that she put me through, and finally let you cum on my command, there would be no more debate."
Ashley scoffed at the idea, in total disagreement. "Oh Monica! Why don't you come over and I'll just prove it to you!"
"Maybe I will come over!" Monica responded. "But I think I'm going to be the one proving a point!"
Neither girl wanted to admit how aroused they were, and neither wanted to back down.
With tension brewing between them, even the Uber driver could feel that there was something going on. There was a presence of jealousy and sexual tension in the air. Nobody was able to start a conversation. There were no words to say, just actions.
They got to the apartment and immediately rushed inside. As aggressively as she possibly could, Ashley pushed Monica into the bedroom. The shorter Latina was surprised by Ashley's assertiveness.
"I'm going to show you how hot it was when she spanked me."
"Oh yeah?"
"Yeah that's right," she said, as she grabbed Monica by the hair. She then sat on the bed and pulled the smaller Latina over her knees. Monica squealed out as she felt herself being taken control of. "I know you're a little bad girl. That's why you were trying to hog all that attention."
She pulled Monica's dress up, exposing fat ass and a little red thong. The sight of the round bottom brought a rush of excitement throughout Ashley's body. "I'm going to spank this hot little ass of yours! I'm going to spank it just like Jane spanked me!"
She smacked it hard, immediately causing Monica to jolt. "Ah Mami!"
"Yeah that's right! I'm Mami!" She spanked her ass again, even harder than the first time.
"Oh shit!" squealed Monica as bottom was spanked again. She then turned and rubbed her plump bottom.
Ashley immediately knocked her hand out of the way. "What are you doing?" she asked in a teasing voice. "You're not touching this ass. I'm in charge of this ass!" She spanked her again and again, getting harder with every single blow.
"Ah Mami!" moaned Monica. She moaned uncontrollably loving the feeling of being taken control by another woman. Her ass jiggled with every hard smack. Her entire body rocked back and forth with every impactful blow. Her breast almost popped out of her dress with her forceful jolts from being spanked.
"I think we need to take this off," said Ashley. She forced Monica up and pulled her dress over her head. Monica was surprised how cleanly she pulled it off of her body. Ashley then unclipped her bra. "I want to see these things that bounce."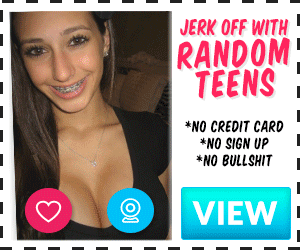 Monica jiggled her exposed breasts for Ashley like a good girl. But Ashley wasn't going to treat her like a good girl. She knew how badly Monica wanted to be treated like a naughty girl.
Ashley bent her over again and gave her another hard spanking. Monica's exposed breasts bounced back and forth with every blow as shockwaves went through her body after every smack.
The smaller Latina could feel her panties being pulled down to her thighs. Just as she looked back to see what was happening, another harsh blow landed on her bare red bottom.
"Ah Mami! You're spanking me so good!"
Ashley held a big chunk of the naughty woman's hair as she spanked her ass again. "Yeah I am! You're getting so turned on, aren't you?" She rubbed her ass before continuing to punish it.
She then slid her fingers between Monica's thick thighs, rubbing them against her pussy. "Yeah, you're definitely turned on. I can feel all your juices running down your legs."
Monica moaned out urgently and blushed as she felt Ashley's fingers caressing her wet pussy. "Mmmami!" she muttered out.
"Yeah that's right baby," Ashley teased. "Moan for Mami."
Monica let out a big moan as Ashley's rubbing intensified. "Ayyyyyyy Mami! It feels so good!"
Ashley paused and spanked her quickly, causing an even harder jolt. The smaller Latina squirmed uncontrollably as her hot coworker began rubbing her soaking pussy again.
"That feels so good doesn't it, baby?"
"Ahh Mami! It's fucking amazing!"
She rubbed her clit with two fingers as she could feel the tension brewing up inside the small Latina. Then she used her free hand to spread Monica's cheeks apart. As Ashley continued to rub her smaller coworker's clit with her fingers, she began using her thumb to rub her exposed ass hole.
Monica moaned more intensely as her body was shocked from all the stimulation.
"You like it when I rub your ass hole?"
"Oh yeah Mami!"
"You're a little naughty girl, aren't you? You like it when Mommy rubs your ass hole don't you?"
"Yes Mami! Yes Mami! Yesssss!" Monica moaned, loudly.
Ashley could feel her moans intensifying. She could read Monica's body and knew that a big climax was coming.
"You're going to cum so hard for me, aren't you baby?" she asked, with a sensual voice.
"Ayyyyy yes Mami! I'm going to cum!"
Ashley continue to rub her down as a huge orgasm caused Monica's lower body to spasm uncontrollably.
"Oh yeah! There you go baby!" Ashely encouraged.
Monica repeatedly moaned out as her pussy thrusted over and over. Her juices leaked out all over Ashley's fingers and legs as the orgasm rocked her entire body.
Ashley sensually rubbed Monica's ass as she struggled to catch her breath and recover from the huge climax that that her body just went through.
"Now, how was that baby?" Ashley asked, very proud of herself for making Monica cum so hard.
"Oh my God Mami!" Monica exclaimed. "That was amazing!" She was still breathing heavily.
"I told you!" she teased, as she continued to rub her nice round bottom. She eventually let Monica up, but now she was really turned on from seeing Monica cum. Fortunately for her, the smaller Latina couldn't wait to pay her back.
"That was so good!" said Monica. "But now it's my turn!" She forced Ashley onto her back and quickly unbuttoned her pants. Without any resistance, she pulled the pants off her beautiful coworker. She then took a second to admire Ashley' in her black thong before ripping it off as well. Ashley was now the one shocked at the assertiveness of Monica.
"Why don't you moisten from me baby?" instructed Monica, as she stuck her finger near Ashley's mouth. The taller Latina was a bit hesitant at first, but Monica convinced her to put it in her mouth and give it a little suck.
Monica then took the finger from Ashley's mouth as she moved down to her lower body. Monica spread Ashley's legs apart and began fingering her ass. The Latina let out a moan as she felt the finger wiggle inside of her.
"Oh! What are you doing?!" she moaned out. Ashley was still a bit too prissy to openly admit to herself that she liked having a finger up her ass, but it was undeniable. The more Monica wiggled her finger up there, the more intense her moans became.
"Don't try to pretend that you don't like it," Monica teased.
"Oh! Mami!"
"That's right baby," Monica said, as she subtly breathed against her pussy. "I'm Mami now."
"Oh God!" Ashley squirmed.
Monica then slowly caressed her co-worker's wet clit with her warm tongue.
Chills were sent throughout Ashley's entire body as she moaned loudly. "Mamiiiiii!"
"That's right baby! Monica said. "Moan for Mami!"
Monica continued to lick her pussy while fingering her ass. Ashley could do nothing but squirm as she moaned to the top of her lungs. The smaller Latina was relentless, licking her faster and faster. She could feel Ashley's breathing picking up as she was quickly going to reach a climax.
Just as Ashley was getting close to cumming, Monica suddenly stopped, leaving her denied of the orgasm she so badly wanted.
"Mami!" Ashley whined, like a baby. "No!"
"I'm going to make you earn it baby."
"This was even harder for Ashley than she thought it was going to be. She was a bit spoiled and used to having things her way. But Monica wasn't having it. Ashley was going to cum on Monica's terms and there was nothing she could do about it but beg.
"Please Mami!"
Monica giggled, as she slowly teased around her pussy., making her desperate to be touched again.
After Ashley realized her whining would not work, she submitted herself to Monica's demands and tried to be patient for once.
Monica slowly started licking her pussy again, causing Ashley to moan out as she finally got what she was begging for.
"Mami! Yes!" Ashley was so hot again. She wanted Monica to finger her ass again but was having a hard time humbling herself enough to ask. "Mami! Can you…can you? My butt!"
Monica was not going to let her get away without asking. "What do you want baby?"
"I want you! My ass!"
"What do you want me to do with your ass?" Monica asked, as she rubbed her finger around the rim of Ashley's anus.
"Ugh! Mami!"
"You're going to have to tell me exactly what you want."
"I want you to finger my ass! Ashley finally blurted out, completely embarrassed. "Please finger my ass Mami!"
"That's a good girl," Monica whispered. She granted the naughty woman's wish and fingered her ass while she licked her clitoris again.
Ashley moaned like crazy as an orgasm begin to build up again. But once again, just before she could cum Monica pulled herself away, leaving her denied again.
"Ugh! No! Mami!" Ashley cried, in frustration. "I was so close!"
Monica giggle with her as she watched the sexy Latina squirm in complete frustration.
"Don't worry baby," said Monica. "I'm not done with you yet."
Ashley gulped as Monica crawled on top of her. The smaller Latina then stripped her down and removed her bra, leaving Ashley completely naked in the bed. She was so hot, as she moaned and squirmed around, ready to be taken control of once again.
Monica pressed her naked body against Ashley's. She was on the side of her frustrated friend as she slowly began to kiss her lips. Ashley wrapped her arm around Monica's lower body and rubbed her fat ass while they made out.
Ashley's right breast was pressing against Monica's left breast. Their hard nipples tickled each other's as they kissed passionately. Ashley loved the feeling of rubbing Monica's round ass while their tongues were playing with each other's.
Monica reached her hand down between Ashley's legs and began to finger her anus, once again. Ashley was left moaning and squirming as the finger wiggled deeper inside her.
She then whispered into Ashley's ear, "Rub your clit for me baby!"
Ashley's eyes were closed, and she moaned out from hearing Monica sexy voice telling her to masturbate. "Yes Mami," she whispered.
She began rubbing her own clit in a circular motion as they continued to make out. Ashley's ass hole was being fingered while she was kissing and masturbating to Monica. Ashley was loving it even more than having her pussy licked by the smaller Latina. They both moaned as their tongues reached out and twirled with each other's in circles.
Ashley was about to cum when Monica suddenly pulled her finger out and grabbed Ashley's hand, preventing her from masturbating anymore.
"Ugh!" Ashley moaned harder than ever before, being denied a third time in a row. She squirmed and begged the smaller Latina for more.
Monica caressed your entire body and played with both of her rock-hard nipples. She started to kiss the desperate Latina, once again.
"Mami, I can't take it anymore!" cried Ashley. "I want it so badly! I want you so badly! Mamiiiiii!"
"Ohhhh baby. You want me so badly don't you?"
"I do! Mami I do!"
Monica started fingering her ass once again and their tongues met outside of their mouths. The kissing intensified and Ashley began masturbating for Monica, once again.
She squirmed uncontrollably as she submitted her body to the smaller Latina. She was so hot from rubbing on Monica's ass while they kissed, uncontrollably. Ashley rub herself faster and faster as Monica penetrated her tight little anus.
As the climax was building up, Monica whispered into her ear, "Do you really want to cum for me baby?"
"Yes Mami!" cried Ashley. "Please let me cum Mami!"
"Oh, you want to cum for Mami?" Monica teased.
"Yes, I do! Please Mami!"
"I want you to cum for me so hard baby!"
"Yes! I will Mami! I'm going to cum so hard for you!"
Monica granted Ashley the permission she desired so badly, after being teased and denied for so long. As they kissed, Ashley's body erupted from the massive orgasm. She squirted harder than she ever did before.
"Ohhhhhhh!" She moaned out, as her juices continued to gush out.
Monica loved the pleasure she was watching Ashley experience. She only fingered her ass harder as she kissed against her neck and licked her nipples.
The intense pleasure was too much for Ashley. She tried to stop herself from squirting anymore, but Monica would not let her. The smaller Latina started rubbing and fingering her throbbing pussy, causing her to continue gushing fluids.
"You're not stopping now baby!" Monica teased. "You begged me for so long. You're going to get what you wished for and so much more."
Ashley looked into Monica's eyes with disbelief! She could not believe she was being taken control of by the smaller Latina.
More liquid gushed out as Monica continued to pleasure her pussy and kiss her naked squirming body. She left her beautiful coworker exhausted from the intense orgasm that kept erupting throughout her body.
"Oh my God Monica! That was fucking amazing!"
Monica giggled and bit her lip while caressing Ashley's exhausted body. "Thanks Ashley," she said, while blushing. "That was a lot of fun for me too."
Ashley begin giggling as well. "After all that, I'm not sure which one was better anymore."
"They were both amazing!" exclaimed Monica.
"I don't think our test is fully over yet, Ashley said, with a grin on her face. "I didn't have all the equipment I needed to completely copy what Jane did to me."
"Ohhhh!" Monica moaned. "Now that you say that, I also think we need a few more toys for our experiments."
"Yeah Mami," Ashley sensually responded, as she continued to rub Monica's ass.
"This isn't over baby."