Chapter 10 – The Dirty Dentist
Eddied looked at Silvia incredulously. "Healthcare?! This isn't a 9-5 job, we don't provide healthcare!"
Silvia looked back at Eddie, a picture of patience. "You need to protect your investment. Tina is making you a fortune but if we aren't careful she'll get an infection or worse. And it wouldn't hurt to let her get the girly treatment every now and again. You boys don't put much credence into hair and skin treatments but let me tell you, it makes a difference and men notice good skin and grooming."
"We don't have insurance. I'm not dropping Gs at a crack for routine checkups." Eddie retorts stubbornly.
"Well then find a perverted doctor and dentist and Tina can work out payment!" Silvia snaps back. "And if you're too cheap, I'll treat her to a hair and facial with me but once you see the result, if you want a repeat its going to be on you!"
Monday turns out to be a thoroughly enjoyable day. I wake up and see that Silvia has left a note about "Lets do girls day. Hair and spa at 10:00".
At Silvia's suggestion I get my hair straightened and cut shoulder length and then Silvia buys us a skin treatment while we sit and talk. We giggle and talk about the men in the club, making fun of the way they act as if they are just a bunch of goofy customers at the local cafe and not a bunch of perverts molesting us every night.
I am feeling so good about the day that when we leave the spa I ask Silvia if I can buy lunch.
"I suppose I can accept Tina, after all you got more tips than me on Sunday!" Silv responds with a grin and wink.
I grin back, blushing as I recall what I did to earn all those tips but feeling great that I have a friend and someone I can confide in outside of work!
We take a seat at our downtown diner and order some salads and bread when Silvia's demeanor changes from lighthearted to serious.
"Tina, we need to talk about about how we make sure you are looking after your future and taking care of yourself when you are out their earning those big tips."
"Hah! Its a little late to have the birds and bees conversation don't you think! Don't worry, Eddie has me on the pill so I won't get pregnant at least… and he tells me he sends people who pay money for the shows to get tested before they get to sign up…" I say, mentally ticking off the things that have been worrying me above and beyond wondering what horrible thing Eddie is going to do to me each night.
"Those are good things Tina, but you should also be taking care of your beauty like we did today but also things like dentist and you're at an age where girl appointments should be happening. You shouldn't be doing what we're doing without seeing the right doctors frequently.
I am blushing bright now as I ponder this. "I can't exactly go to the doctor when I'm in hiding and underage but not in a foster home… and we don't have insurance so how will I pay for that kind of stuff?"
"I know sweets, I've been thinking about that and I talked to Eddie about it but he didn't seem enthused about footing the bill or getting us insurance. There are other options for payment though if we find the a doctor and dentist of the right persuasion… Eddie talked to the doctor we send show participants to. He's seen some of the videos that show at the club and seemed open to doing pro bono work for Toby, you, and I if we can fulfill some of his fantasies and he also has a friend that is a dentist and orthodontist that would be interested in the same arrangement."
'What is pro bono Silvia?" I ask squirming as I think about having to have sex to get my teeth clean.
"That just means free!' Silvia replies laughing.
"I'll think about it," I stammer as I shift uncomfortably, thankful that the waitress is bringing our food over to give us a reason to change topics.
"Well think about it but let me know Tina because the doctors have openings tomorrow and Wednesday and Eddie has agreed to give us the days off to take care of things this week if you want. I don't imagine what the doctors are going to want can be much worse than Eddie and a club full of perverts. At least you'll get 3 days without performing…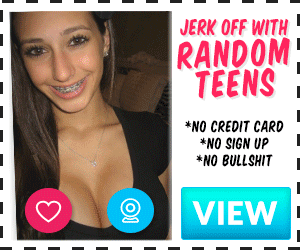 Reluctantly I agree and Silvia tells me that she'll pick me up at 9:00 for teeth cleaning followed by a gynecologist exam on Wednesday. Yay!
=====================================
"So he picked out my clothes?" I ask Silvia staring across my bedroom at her.
"Well not exactly, he just told us that he digs the innocent teen look so we went with the same kind of outfit from your last big show…"
I sigh and and get redressed. White silk panties with the words "Daddy's Girl!" playfully printed across the front panel. The white bra is pretty normal. Over this is a pink knee length dress, white socks, and white tennis shoes. It would be pretty normal attire if I hadn't started to understand perverted men better.
"Ok, let's get this over with." I say heading for the door.
We enter the doctor's office and I am relieved to see that there are other patients. Maybe this won't be so bad. The agreement we have is that our payment will happen during the visit so we'll probably have to go in some back room to get the doctor off but it won't be able to be too loud or drawn out.
A handsome doctor in his late 30s greets us. "You must be Silvia and Tina. I am Dr. Webster. I'm so happy you decided to use my practice. I'm just finishing up with Ms. Beth over here but then I'll be with you."
I smile back at him feeling more reassured by the normalcy of the whole arrangement and say "thanks!" before taking a seat in the waiting area.
A couple of moments later we are ushered into the back. There are 2 dentist chairs. Dr. Webster takes Silvia's hand and leads her to the empty chair. Another patient is sitting in the other chair staring up at a TV suspended above his head which seems to be playing CNN.
"We'll start with you Ms. Silvia. I'll get your cleaning underway and then when Glen's teeth are done setting we'll get him on his way. Ms. Tina, you can have a seat over there while you wait your turn."
Silvia's cleaning seems to progress normally until Dr. Webster is able to go over and finish the other patient's procedure. Once he is able to lead Glen out of the office, he closes the door and I feel my heart rate spike as the Dr. locks the door and turns to us grinning from ear to ear.
"Much better. Now it is just us. So just to make sure we are on the same page you gals will be looking at alternate payment for my services… I'll of course need you to sign a nondisclosure, consent, and waiver of liability forms to protect my practice."
I look at the clipboard with multiple pages of legal documents with a place for mine and Silvia's signature. I sigh and sign the form wondering how much weirder my life can get.
"Ok, so business first as they say. Pardon my wandering hands as we get our chores done."
Dr. Webster once again wheels up to resume cleaning Silvia's teeth only now taking every opportunity to feel Silvia's boobs.
"Ok, you're all set. Let me just take a closer look at these.." Dr. Webster proclaims, lifting up Silvia's shirt and bra and bending down to kiss and fondle her boobs. "Ahh, yes, very nice. You've taken very good care of these. Very perky and nice and firm."
I watch silently, thinking it is pretty odd how he is narrating his molesting but compared to what I have been through, this is high school stuff.
Moments later I am in the chair.
"Ah Ms. Tina. You are a rare beauty. Such a pretty girl." The Dr. talks at me in his melodic voice "Should we find something to put on TV to provide a bit of distraction while we get your teeth sparkly white? I think I have just the thing to keep you entertained."
The Dr. reaches above me and I groan as as he touches a button and then pictures of me in various modes of distress appear, all neatly labeled. Eddie must have given the Dr. all the videos of my performances at the bar.
I go beet red and say "I don't really think we need the TV."
"Nonsense, I find that having distraction really makes these necessary appointments much more pleasant. This one is one of my favorites and I can tell you sure enjoyed it." the Dr. insists ***********ing a picture of me dressed in a similar pink dress which I know is from the night where I am tied up and forced to have butt sex. Sure enough the video starts and I watch me serving drinks and then Eddie calls me up to the stage, chastising me.
"Now let's get you comfortable for your checkup." The Dr. continues in his sing-song voice as he proceeds to recline the chair slightly and then reaches down to slide my skirt up exposing my "Daddy's Girl" panties. I involuntarily keep my eyes fixed on the screen above me as I feel the doctor's hands caress my thighs and hips. On the screen I am bent over Frank's lap, about to be spanked as Dr. Webster's hands find my panties, tracing a path over my pussy. I don't resist and spread my legs slightly for him so he can continue his groping.
"One more thing and then I think we'll be ready to start your cleaning." I look down and see that the doctor is holding a pink vibrating egg with a wire attached going to a little remote control. "Lets get this in position and then we'll be ready to start" the doctor says, acting as if sliding a vibrator into my vagina is all part of a normal teeth cleaning.
I am blushing bright crimson as the doctor puts his hands on my inner thigh encouragingly and says "open a little wider dear so I can see what I am doing here". I comply, raising and spreading my legs, allowing Dr. Webster to pull my panties aside and position the vibrator at the entrance to my pussy.
"aaah oh" I give a little surprised noise as it slides easily inside me without even being turned on. I didn't realize how wet I have gotten with all the nerves. I mentally berate myself. What is wrong with me!
"Ok, that should do it. Let's get started shall we?" The doctor asks as he pulls my panties back over my vagina and turns the toy on to a low hum.
"ohhh uh huh." I mumble as I watch the men on TV corner me and begin tearing my clothes off. The doctor comes up by my head and lowers my chair into position. He glances up at the screen and gives me a grin. "Don't worry dear, I won't be ruining your pretty dress like those rowdy boys. Now you just lay back and get nice and comfortable. Open nice and wide for me."
It is a surreal experience. I hold my mouth open and try not to wiggle my hips too much as the vibrator hums inside me. Between activities the doctor asks me questions about the video, humiliating me as I answer.
"Ok, lets rinse. So did you really lose your virginity on stage?"
"uhm, yes"
"I couldn't believe you let them do all of that to you on your first time but you seemed to enjoy it. I noticed today you get aroused quickly which I guess is good in your line of work. I can tell in the videos Eddie shared that you aren't faking your orgasms like some girls do on stage."
"Ok, open, lets get back to these molars… while we watch your brother penetrate you"
The doctor keeps up a steady pace of chatter at my expense while the vibrator keeps me horny and behind his head I watch myself naked and on all fours preparing to be raped.
"Oh this is my favorite part. You really put on a show with that fellow!" I follow the doctor's gaze as he watches the screen. The man using my mouth steps away and then the first man that raped my bottom starts to work his cock into my butt and then raises his hands in celebration before reaching for the vibrator controls. I try to shrink into the chair, mortified as I remember what it felt like when his penis stretched my butt and entered me.
A knock at the door interrupts my humiliation.
"Oh darn. Just a moment." he calls reaching up to pause and then turn off the display and then flipping my dress back down over my panties.
I watch in disbelief as he leaves the vibrator on and walks to the door, unlocking it and opening it half way to talk to his assistant. I try to keep still and look normal as they talk about something.
His assistant looks over to me and she gives a warm smile, "sorry sweetie, it will just be a minute."
Embarrassed, I hold my dress down against my thighs as if that will mute the hum coming from between my legs and smile back at her. "uhm, no problem." I reply as I concentrate on keeping my lower body still.
She doesn't seem to notice anything odd as she turns back to the doctor. Thankfully, Silvia comes over to sit on the doctor's chair next to me, partially shielding me from view.
"You're doing great Tina. A bit of an odd duck but I think we've dealt with worse and at least the perv's handsome cause I'm thinking you're going to be in need of some relief by the time he wraps things up here heh?"
"This is unbelievable Silv. I expected him to just clean my teeth and then I'd do stuff. This is sooooo wrong!" I squeeze my legs together causing a more intense feeling in my puss and feel heat and wetness between my legs.
"I know hon, but you're doing good." Then Silv bends down to whisper in my ear "and there must be something wrong with me or I'm some kind of voyeur because I'm getting awfully horny watching all this."
I blush as the doctor closes the door and comes back to me and Silv relinquishes her chair to the dentist.
"Well dear, we are almost done with the cleaning. It seems I have a patient in need of some immediate care so I will have to step away but that might be ok because I think we should talk a bit about cosmetic care."
"Uhm ok," I stammer looking up at the dentist's friendly concerned face, while my body and mind keep jumping to thoughts of what it will be like when he has sex with me.
"Well I think that we should definitely put you on a whitening strip regime but also, I would say if long term we want you to keep that pretty smile, we should talk about braces."
"Oh?" is all I say, having a had time understanding what that means.
Dr. Webster must see my confusion because he turns to Silvia "I recommend I set you guys up in my x-ray room while I take care of this emergency for the next 30 minutes. You can call Eddie and make sure he is ok with my recommendation and then I can take care of fitting the hardware this morning yet."
Silvia gives the doctor her flirty smile and says "that would be fine doctor. Thank you for accommodating us. Do you have any time for me to accommodate you before your emergency?" Silvia asks with a wink in my direction.
"I think I can make a bit of time for an offer like that mam!" Dr. Webster replies grinning ear to ear. "What do you say we get Tina comfortable in the x-ray room and then we can play 15 minutes of heaven?"
I am just looking back and forth as they talk but then the doctor takes my hand, leading me to the room off to the side of the office. I follow him with the control for the vibrator dangling between my legs as I walk, tugging the little egg against my sensitive entrance. When we get there I see that there is an typical dentist x-ray seat with the machine for taking teeth pictures.
"Ok dear have a seat and we'll get you strapped in so you are safely out of the way while I take care of other needs…" he says looking pointedly at Silvia.
I am relieved and perversely disappointed that it seems that Silvia will be fucking the doctor instead of me but I just let the doctor seat me in the chair. I am surprised when he pulls a belt around my tummy strapping me in place and then pulls my arms up, securing them to something above my head.
"Ah, technology. I have this thing called an ohmibod vibrator and would you believe it works with a cell phone and monitors your vitals to figure out how horny you are! I for one am looking forward to seeing how it works. I hope you like it."
"Uhm, doctor, I don't think you need to tie me down. I can stay in here while you do your other stuff." I try, hoping he relents on the bondage.
"Ah Tina, this is all part of the procedure. Now lets get you outfitted here!" Webster says excitedly, crouching by my legs and pulling my skirt up.
I give a little gasp as my panties are pulled aside and the vibrating egg is pulled out and turned off. I see that the doctor is holding a vibrator that is about a 2 inch oval with a thin tail sticking out 3 inches long from one end.
"In we go" he says as he pushes it firmly against my opening and I gasp as it slides home inside me filling up my wet pussy, leaving the thin tail sticking out. I gasp as he pointedly snaps my panties back in place and then I watch him as he props a tablet up on a counter across from me. "So this chart here will plot how horny you are. I am told it will take a bit to calibrate but eventually it will plot a theoretical orgasm line where if your line hits that line it means that this little devil will bring you to orgasm. Now I don't want that because I'm hoping to have play time with you later so lets set this to err, I'd say 75% shall we. When I get back you can tell me how good the software is."
I stare at the screen, fascinated despite my predicament and then the toy comes to life under my skirt.
"Oh wow." I stutter, spreading and lifting my legs around an imaginary lover.
"Oh we can't have noise can we. Let me address that." Webster walks over to me with what looks like a wiffle ball on a strap. "Open wide dear." he orders. I don't resist as he pushes the ball into my mouth and then straps my whole head back against the x-ray chair.
"Muohhh" I stammer realizing how helpless I am going to be while the doctor is away. I look at the tablet that is beginning to trace a line across it as I try to move my hips despite the tummy strap.
Then Silvia comes over and gives me a kiss on the cheek. Hang in there girly. I'm sure your turn will come.
I groan and watch as Silvia kneels down in front of the doctor and takes his penis out, giving him an energetic blowjob. I can't believe how unfair this is as I tremble and moan into the ball watching the line trace higher on the screen.
"She's pretty hot when she's tied up and helpless, isn't she?" Silvia croons at the doctor as she strokes his penis rapidly before taking him back into her mouth giving him a vigorous blowjob. I'm unbelievably jealous as I watch the doctor moan and thrust into Silvia's mouth. A few minutes later I see Dr. Webster tense and then spew in Silv's mouth. She smiles at him and then swallows his spunk.
"There you go doctor. Now I think you're ok to handle your emergency. I'll keep Tina here company until you get back."
I groan and shudder in frustration as I watch a red line appear about 25% above the line I am tracing on the graph in front of me.
The doctor leaves, shutting the door behind him and Silv walks up to me. "Poor Tina, how do we get ourselves into these situations heh. You trussed up like an innocent lamb and me all worked up and no place to go. A bit of an interesting day we are having!"
I just moan and close my eyes, wishing I could get the vibrator up against my love button.
"Heh Eddie…" I open my eyes to see Silvia on the phone. "No its going fine and the doctor is accepting our payment. He's a bit of a pervert to say the least but I've seen worse. So… how do you feel about braces. Uh huh. Yeah well it will definitely play to that young and innocent look that she does so well. Uh huh. Yeah. Well I think its the right thing… he said a couple of months so if some don't like it she'll be out of them before too long… yeah ok.. Silv turns to me. Good news Tina, we are all set. You and if needed, your brother, can go ahead with braces so you'll have a perfect set of teeth! Now if you don't mind I'm going to sit in the corner and get a good wank in before the dirty dentist comes back.
I blink in disbelief and then groan as I feel the vibe slow down just as the graph was starting to climb.
30 minutes or so later the doctor comes back in. I am a trembling mess by the time he takes out my gag.
I follow him with my eyes as he goes over and takes the tablet, touching something that makes the toy go silent between my legs. I buck helplessly at the imaginary lover in front of me and moan. Then I turn and meet the doctor's interested gaze.
"Your toy worked doctor.. but don't you want to watch me cum?" I gasp hopefully.
"I see that and I do but you know what they say, business first!" As he tells me this, he reaches under my skirt and I moan helplessly as his hand deftly removes the toy from my pussy. "So did we reach a decision on the cosmetics?"
"We did doctor. Eddie gave us the thumbs up to move forward!" Silvia responds cheerfully.
"Great news. I know that you'll be happy you did. Future Tina will thank today Tina! Its a bit inconvenient in the near term but long term you'll love your gorgeous smile! Now lets get you situated back up front!"
I flex my legs, letting the blood redistribute as the doctor unstraps my hands and tummy from the x-ray chair and we head back over to the dentist chair.
"This is a bit of a longer procedure so we'll want to make sure we are a bit more comfy while we go through the steps. Would you like some water before we start?"
I take a drink of water and then have a seat back in the dentist chair. Dr. Webster leans me back but not as far this time so I am still mostly upright. He positions the screen slightly to one side in front of me so I am guessing we'll be continuing our viewing of me at the club.
"Ok, dear let me adjust your top a bit." I am caught off guard as he reaches behind me and unbuttons the top buttons on my dress. "Just slip your arms out and we'll pull this down a bit . After all we wouldn't want to get anything on this pretty dress."
I look up at him and decide to be sassy. "Somehow I don't think this is how you setup all your other patients…" I say, giving him a questioning look.
"I suppose you're right Ms. Tina, but you are a most unusual patient." He replies as he pulls my dress down until it is bunched up at my tummy exposing my bra. The bra doesn't last long as Dr. Webster squeezes my boobs and then pulls the bra up and over my head leaving me topless and blushing in front of the doctor. "Ah. Very nice. Now you just settle in as I gather supplies."
I hear the doctor opening cabinets behind me. Rolling trays with stuff on them start to appear on either side of me. When the doctor comes back in front of me he is holding some kind of blue plastic device. "Ok Tina, lets get you opened up here. Open wide."
I reluctantly open my mouth as the doctor bends over me and somehow collapses the plastic thing, hooking it under my cheeks. When he lets it go it spreads apart causing my mouth to gape open. "There, how is that. Now we can see those pretty whites." Webster is holding a mirror up and I can see myself.
I look up at myself seeing my fearful eyes staring back at me as I look at my stretched open mouth and obscenely exposed pink gums and teeth.
"Now lets get our program restarted, shall we?" Webster says as he flips on the monitor over my head. On the screen I see myself jerk back as the man turns the vibrator on full blast. The doctor walks back down by my feet and I follow his movements with my head. I am startled as I watch him take off his pants, showing me his cock for the 2nd time today. "Ah, much better now I think we are both comfy. Lets get to work shall we?"
I watch as the doctor straddles the dentist chair. "Spread your legs nice and wide dear." The doctor sternly directs and I let him grab my legs and position them on either side of his hips as he slides forward. "That's good. You're doing great at following directions. Lets just get under here" he says as he flips my skirt back up. "And lets get these out of the way." I watch helplessly as he pulls the crotch of my panties aside exposing my pussy and then slides forward, impaling me fully on his cock and pressing me back against the chair.
"Mwoahhhh" I make garbled sounds through the mouth piece as I am impaled. I shake my head trying to process what is happening to me… in disbelief that he is going to have sex with me now. "nwnuhuh" I garble through the mouth opener.
"Calm down dear. We are are all set now. Just settle back and watch the TV and we'll be done before you know it." I stare up at the doctor in disbelief as his face looms over mine. He is not thrusting in me but has picked up some tools and is concentrating on my mouth. Each time he bends forward I feel his penis twitch inside me causing little tremors of pleasure in my lower half while I try to pay attention to the weird sensations in my mouth.
"Ah Silvia, can you nudge that cart closer? I don't want to lose my place here now that Tina and I are in good positions"
When the doctor leans back from my face, I look down past my exposed boobs to my dress bunched up indecently and my legs wrapped around Dr. Webster's hips. This is so wrong! I think, but involuntarily I feel my puss twitch around the penis filling me.
"Yes doctor," I hear Silvia answer as if her day job is being a doctor's assistant!
30 minutes later I am still laid back in the chair impaled and squirming on Dr. Webster's cock. I now have little metal things cemented to my teeth and somehow I am agonizingly horny as each little movement causes my body to betray me a bit further. The doctor hasn't ceased the small talk and we have moved past my butt sex show to the night we did the bread stick promotion.
"You really heated up with a girl lover. A bit of a bisexual are we?" Dr. Webster asks as he glances up at the screen where Bridget is pleasuring me on the table.
I blush and squirm on Dr. Webster's penis and then start to give little grunts as he starts to gently stroke into me while watching the screen.
"uuh uh ugh" I grunt incoherently, trying my best to hump back against him and silently begging the Dr. to fuck me faster.
Webster looks down at me. "oh we are getting into things now, but we're not quite there yet. Ms. Silvia, can you reach me a couple of those bibs?"
I groan and turn my head to watch Silvia walk over with some blue paper towel bibs with little metal chains to go around the patient's neck. I am surprised to see that Silvia is now topless.
"Here you go doctor. Let m know if I can be of any further assistance." Silvia says, giving me a wink.
"Ok, lets get these positioned and then we'll finish up with the braces." I watch in confusion as the doctor detaches the chain and tosses aside the bib. My eyes follow the doctor's hands as I tremble in morbid fascination as he squeezes my right boob and then clips the little alligator clip on my nipple.
"Gauhhh" I mumble in confusion more than any kind of pain. Jerking slightly.
"There we go, and now one for the other side" the doctor croons as he squeezes my left breast and clips the other side of the chain to it. "Well as long as we have another one lets just see shall we.
I stammer silently wondering what is next as the doctor leans back and pulls my panties up so he can slide the chain under the waistband and then he pulls the crotchc aside so I can see where his penis disappears up into me. "Ahhhh" I gasp in pleasure as the doctor runs his finger up and down my slit, wiggling it over my clit, causing me to buck on his cock. I am so close!
"Wow missy, you are one wet little girl. Let just attach this here and we'll get back to work so you can keep enjoying yourself. With that the doctor uses two fingers to spread my labia and clips the alligator clip on my clit.
"Aiiiii gonnnoooo" I squeal as he puts my panties back and clips the other side of the alligator clip to the chain between my breasts. I can't help myself. I am bucking helplessly on his cock, not sure whether I am trying to shake the clip free or make it rub on my needy clit more "Ahhhh pweez et me cnumm" I plead.
The doctor grins at me and then slides his finger covered in my girl-juice into my gaping mouth, cleaning his fingers on my tongue and making me smell and taste myself. "I'm glad you're enjoying yourself, but not just yet. We have a few things to wrap up yet."
I moan in frustration as the doctor leans in and begins putting some other hardware in my mouth, once again penetrating me fully on his cock. Somehow the alligator clips alternate between being uncomfortable to sending little shoots of pleasure down into my sex with each shift and movement the doctor makes above me.
"ounmf pweez uck me" I beg helplessly.
"Yes, I like sex too, but there is a time and a place. Now. I'm thinking we alternate pink and white bands on the braces. How does that sound?"
I look up at the doctor helplessly as I hear Silvia respond, that sounds cute doctor.
Fifteen minutes later I am still pinned to the chair by Dr. Websters's cock when he looks up and calmly says "Ok, I think we are finished here. So what do you say I fuck you really hard now."
I look up at him, ashamed of myself but nod my head and give a "es pweez uck me".
"Yes that sounds like a plan. Slight adjustment here" the doctor replies.
He reaches past me and then the dentist chair reclines until I am fully horizontal. I raise and spread my legs trying to draw the doctor's cock deeper into me. When I do this, the doctor grabs both legs and bends them back, pinning them to my shoulders, simultaneously starting to fuck me hard.
"mwwahhhh uck uck uck" I garble, thrashing my head back and forth as I feel and hear Dr. Webster's balls slap my bottom. The pleasure intensifies and overwhelms me getting almost painful as the doctor's face becomes obscured by black spots in my vision.
"ahhhhh I ummmming!" I shriek and feel all the built up pleasure explode through my pussy to my entire body
"aiiie, aieee, aiiiieee, aiieeeeee mwah uh uh uh awd" I babble incoherently and shake violently as I feel the Dr. bury himself deep inside me. His penis is hot and seems to have its own pulse and then I'm shrieking again in time with his penis squirting hot sperm deep in my sex.
I am still trembling as the doctor withdraws from me. Tiny aftershocks from my orgasm hitting me. Involuntarily my hands go down, protectively covering my over stimulated sex as another wave of pleasure filled shudders wrack my body
"aahhhh, that was delightful. Look at you go you little minx!" The doctor says, smiling at me with something akin to pride. "Lets just remove some of this hardware now. It must be quite uncomfortable." The doctor bends down grabbing either side of the mouth spreader and somehow collapses and removes it allowing me to close my mouth in the first time in over an hour.
"Oh my god" I rasp, pressing down on my pussy as if trying to hold in the next aftershock while I tremble in the dentist chair.
"And lets just get these for you" the doctor says and before I realize what he is talking about he grabs the chain laying on my tummy and pulls up on it, gently but firmly dragging the clips off of both my nipples and clit. The little alligator clips keep their grip for a moment and I feel my love button tugged, stretching out from my pussy, and then the clip gives way causing me to buck my hips in anguish as the feeling in my clit causes me to curl up in a fetal position on my side.
"Oh fuck, shit, damn" I stutter, holding my pussy shaking.
"Well I think that's a wrap for today gals. Why don't you girls get recomposed while I go cleanup so I'm ready for my next patient. I'll need to see you back in about 2 weeks to adjust your braces but call me if you have any trouble. And I'll see your brother this afternoon for cleaning and / or braces". Dr. Webster leans down and gives me a fatherly kiss on the forehead, rubs my back, and then steps into the small bathroom across from the x-ray room.
A few minutes later I am sitting on the dentist chair, putting my bra back on when the doctor comes out and hands me a thin tube of of something. "I almost forgot You'll want to take a good drink and then here is some extra strength strawberry chap stick to help. I know it can be a bit hard on lips holding your mouth open for so long. We'll see you next time."
I finish getting dressed, get a drink and then gratefully apply the chap stick. When we are finally back in Silvia's car I turn to her. "Oh my god Silvia! That was soooo wrong! I can't believe he, he, he, did that to me while he was putting my braces in with my mouth thing in! It was so violating!"
Silvia looks at me. "yeah… that was way over the top from what I was expecting. Quite a handsome perv though. I can tell you one thing for certain though!"
"What's that?"
"Eddie is definitely not going to be visiting you tonight because after I drop you off I'm going to go fuck his brains out. You were unbelievably hot and after all that playing around I'm horny as fuck!"
I blush but then look up at Silvia's flushed face and grin at her. "Sorry Silvia… I guess life's not fair for either of us… But I think I'd still rather be you than me!"
"Hah, probably so Tina but we're looking out for you. You'll be ok."
---