The Most Memorable Sex With My Teacher
Hi, Myself Varun age 25, this sex story happened when I was studying college. Her Name is Keerthi she is my Hindi Teacher, and she is about 33 age. She is the most beautiful teacher we had at that time. Her assets were slim and had perfect shaped boobs. She uses to come on saree, and while she was taking classes, I always had an eye on her blouse.
It was our college anniversary practice sessions, she was the anchor when I was going on to the stage, and when I looked at her, she was talking to the administrator of the college, and I saw her partial boobs apparently hanging. After that incident, I went home and masturbated thinking about it.
One day, during the Onam celebration, I was given the duty to go and call some teachers from the auditorium. But when I reached the hall, there was only Keerthi miss there and said the rest went to the ground for watching the 'Pulikali' and other events.
She told that she had a headache wanted me to bring an Iodex from the P.T room. When I brought the Iodex as she told, she was nowhere to be seen, so I was going back but she called me. She was nowhere to be seen. When I looked everywhere, she was at the entrance of the hostel and told me to come there.
I got an instant boner as this could be my chance to fuck her. She called me to come with her. She took me to her room, and it was at the back of the hostel. She asked me to give the Iodex. She told me to stay out. Her door was not completely closed. So, I looked through the gap and saw her removing her saree, and I saw her big cleavage.
I asked her if she wanted any help. She told me to come in and I slowly came in and closed the door and went towards her. She was lying on the back and asked me to rub the Iodex on her back and when I did, I had a clean look at her buttocks and slowly rubbed it with my other hand, she didn't say a thing.
The tool was very erect. She turned her body towards me and closed her eyes and told me to do massage at her tummy without the Iodex. While doing the massage, I started watching her boobs actions and I was putting my hand over the boobs and she didn't say a thing. So, I decided to take chance put my hand inside it but there is fear from inside stopping me.
After rubbing her tummy, she asked me to come up and massage shoulders. As her blouse is very tight, I suggest removing two buttons of it. She first hesitated and afterward, she agreed to remove. She asked me to open the buttons. I was done and started massage around her shoulder.
Keep reading stories from indiansexstories dot net, a leading site for porn stories.
My fingers are going inside her blouse and trying to touch her boobs. After some time, suddenly the power got cut, at that moment, I pressed her boobs. Immediately, she opened eyes and asked me to light the candle. Again I started the massage. Keerthi is not talking about my touching her boobs. I began rubbing around boobs.
Slowly, I opened all the blouse. She is on her bra, looking like fresh fruits. I put hands on her belly and slowly putting hands inside her bra. Few times, I touched her nipples, she started to respond to my touch. While touching her boobs, I kiss on her lips. She didn't agree and asked me to stop everything.
I didn't listen to anything. Again I started kissing on her lips, this time she was responding and kissing back. Without any delay, I removed her bra, now I am able to see her melons. I kissed on her boobs more passionately. I started sucking the nipple and rubbing her tummy.
I removed her lower and left her in the panty alone. Her thighs are soo soft than anything. I separated her legs and was enjoying the touch and rubbing her thighs. On the panty, I touched her vagina and removed her panty also. She is nude in front of me. Suddenly, the power has come so the lights and AC got on. She felt her at the moment and I convince her to feel free.
Again, she closed her eyes and I hug her tight. I removed all my dress and hug her tight. My tool is touching her vagina. I went down and licked her pussy and she started moaning with different sounds. I started licking it very hard and she had a very good orgasm making a loud noise.
I took my tool out so as to fuck her. Before that, I took my tool to her mouth and touch her lips. She just kissed my tool and touched it softly. I took close to her mouth and asked for a blowjob. She said no but after some time she herself took it into the mouth and gave a 30min blowjob.
Time has come, her pussy is calling me to insert. I slowly inserted into her pussy, it was very tight. She said, "try your best". I inserted my cock into her pussy gently and started fucking her hard. The only words she said were"ammae ayooooo aaaaaaahhhhhhhhhh……. ".
We tried with different styles and enjoyed the feelings. She asked me to push my tool harder and harder. I asked her to bend like the doggy style and inserted from the back. She gave a loud voice "Fuck meeeeee" Haaaaaaa". I was about to cum and took it out. She said don't stop go ahead. I again insert and exercise for some more time.
We were nude and slept for 3hours. It is around evening 4 PM and AC was in full swing. She is sleeping on my chest. I got mood again to fuck her. I kissed on her boobs and was fingering her vagina. Within 2mins, she woke up and hug me tight. This time, I did for 1 and half hour sex. Fully Satisfied.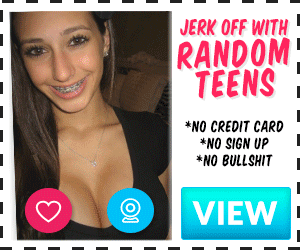 After all the sex, she told me to forget about it. But we still talk about sex and other kinds of stuff till my college. Also, I fucked her 4 times.
Female contact me; [email protected] We will have private time to fulfill desires. Send your feedback about my sex story.