With Sandy now in full swing of being a slut for Bob I started wanting her to date strangers. During sex I began telling Sandy of my desire to set her up with strange men.
Sandy fucking Bob kept her in a wonderful state of sexual arousal. In this state, being another mans slut, being available to fuck made it easier to encourage her to fuck even more. During our sex play I'd talk to her, tell her I wanted her to fuck, wanted to watch her fuck other men, strangers. One evening to my delight Sandy agreed to having me placing an add on an online dating service.
The next day I went straight to it and placed the first add, in part the add read "Married woman looking for no strings attached good times, willing to please and play. Discretion required." Sandy was as excited as I was when I placed the add. We spent the day checking regularly to see if she had any replies.
Within a few hours we were getting hits, Sandy eagerly checked out the men who were interested in her with me, it made her pussy wet knowing she could "date". I liked her pussy wet, I liked that she got horny wanting to fuck strangers and as I stroked her wet pussy I let her know how much it turned me on. Choosing who she was going to fuck became an event, we'd end our evenings with Sandy dressing up like a tramp and going through the replies together as I fingered her pussy and she stroked my cock. We would always end end up fucking.
Within a day or so Sandy found a fellow she really liked so she started emailing him. He lived a ways away in Nelson, she chose him not only because she found him interesting but because she was a teacher and at that time she didn't want to run into any of her students parents. I was not as worried, I liked Sandy being slutty, I wanted people to know she was a slut. If I could I would have screamed it from the roof tops.
While they were chatting back and forth, I contacted him in the back ground. I started up a conversation and I gave him intimate information on what Sandy liked and wanted so as to make this hook up smoother. As we became friendlier, I let him in on how Sandy began wanting this and how I was encouraging her and wanting her to become sluttier. I started sending him revealing pictures of Sandy, pictures I took and pictures that Bob had taken, letting him know where she liked to be touched and how she liked to be fucked.
I eventually set up an in person meeting with him, just him and myself, to make sure he was real and not creepy, I did after all want to keep Sandy safe. He presented himself well, he was a professional and I could see why Sandy liking him. We talked a bit and I answered his questions about Sandy. Filling in even more details, letting him know he could even take pictures. (Sandy let Bob take pictures and I wanted that to continue) He was excited about meeting Sandy, fucking her and being able to take pictures and videos of her. I let him know that if it played out right she'd be his to fuck, his slut to use and play with.
Within a week of my meeting him Sandy was ready to go the next step and fuck a stranger, we arranged the "date" for Sandy to meet and fuck Ron. I booked a ground floor room at a classy hotel (after Bob took Sandy to one I knew that was what Sandy liked) and we began to prepare, buying sexy clothes and lingerie, discussing what she should and would let him do and what she was going to do. The sexual tension was awesome, Sandy wanted to constantly fuck and suck during the lead up to her "date".
The weekend finally came, we drove to Nelson and checked into the room Sandy was going to get fucked in. I like renting a rooms for my wife to fuck in, I like the thought of slutting my wife's body out to strange men. She had a bath and we went through the ritual of shaving her pussy. I watched as she dressed up, trying on a few slutty outfits. She settled on fishnet stockings, lace bra, g-string panties, lace see thru top, skirt with a slit to her waist and a choker. I told her the choker was a nice touch, Sandy looked like a slut, I loved it. I lifted her skirt and felt her pussy through her g-string, she was soo wet with anticipation. I asked her if she wanted to fuck but she insisted she wanted to save it and have her lovers cock in her first.
Finally the time came to go to meet him in the lounge, I Paraded her on my arm down the hall and into the pub. She looked amazing, she looked available, just how I wanted her to look for her new lover, just as I imagined she looked for Bob. As we entered the lounge the men there looked her up and down and the waiter gave me a knowing wink. I liked it, I liked men looking at my wife, wanting to fuck her, it turned me on. As we sat down at a tall table I asked her, "do you see these men looking at you, wanting you?"
She answered with a trembling, "yes."
I said to her, "I like them looking at you, I like them wanting you."
She answered, "I know you do."
I asked her, "Do you like them wanting you?"
She answered, "Yes."
The waiter came over and we ordered drinks as we waited for Ron. Sandy took a sip of her drink, I could tell she was nervous. I asked her, "Does it turn you on having strangers want you?"
She answered with a nervous, "Yes."
I said, "Good, you can fuck any man you are attracted too, you know that right?"
Sandy smiled and said, "I know that."
A few minutes later Ron entered the dimly lit lounge, I recognized him and he recognized us. As he approached our table I could tell he was surprised by Sandy dressed so revealing. With a huge grin on his face Ron introduced himself to Sandy and complimented her on her looks as he took a seat next to her. We engaged in some nervous small talk and ordered him a drinks. To my delight the conversation quickly turned sexual, he began asking questions about Sandy, how she got interested in sleeping with other men and how sexy she looks. I could tell Sandy was nervous and excited by her mannerisms and answers.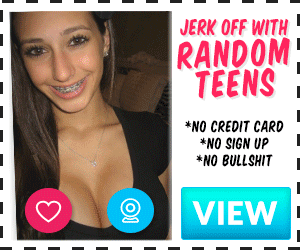 As we talked Ron blatantly looked down Sandy's top at her cleavage and tits, I liked him looking at my wife, I liked him waning her. From my perspective I could tell Sandy liked the attention, she had chosen the low cut top for this reason, to tease. I watched as Sandy began leaning further into Ron allowing him to see down her top better. I watched as she adjusted and re-adjusted the slit on her skirt showing off her fishnet stockings, she wanted him to see. As we openly talked sexually about Sandy she placed her hand on Ron's inner thigh. He was as surprised as was I, I was proud of her, I liked this, her hitting on Ron, being slutty in front of me in public. I liked being in public, beside her while she was feeling another mans cock. Seeing Sandy's willingness Ron reached over and placed his hand on Sandy's inner thigh just below her pussy, conveniently Sandy's slit was on Ron's side.
The waiter cam by and I ordered more drinks, I was enjoying the show. I was enjoying watching Ron stroking Sandy's inner thigh, I thought to myself, this must have been what Bob did. Sandy did not pull away from his touch, instead she relaxed her legs letting Ron get closer to her pussy. I wasn't in the conversation anymore, I suddenly found myself being a spectator. Watching as my wife became a slut, a slut for a Stranger, a man she just met, as I'd fantasized. I watched as she eased opened her legs further, in the lounge, just enough for Ron to stroke her pussy, stroke her wet cunt through her tiny g-string. I watched as she flirted with Ron, as she fell into his advances, I watched as Ron reached over and discreetly felt Sandy's tits, commented on sexy she looked, I watched her nipples become visibly erect.
I glanced around the room, I could see that we had become a spectacle, Sandy and Ron oblivious. I liked watching, I liked that others were watching, watching my wife being felt up and seduced by another man in public. I let it go on for a while longer enjoying the show until it seems appropriate we leave. I interrupted them and said to Sandy and Ron, lets finish our drinks and I'll pay the tab and head to the room. As we left the patrons of the lounge watched us, watched Sandy between us, Ron's hand on her married ass, knowing Sandy had come in on my arm.
On the way to our room Ron had Sandy on his arm, I liked that, I liked that Sandy was his. I trailed back just a bit. I watched as Ron felt Sandy's ass, he was not hesitant to feel her, play with her anymore, he seems to know she was his slut, my wife was now his slut for the night! The back of her skirt had a wet spot, wet from her pussy juices, from sitting in the lounge letting a stranger play with her. I liked seeing the wet spot from her leaking pussy, I liked that others had seen it as well, my wife's pussy juice flowing, staining her skirt, wet from the advances of another man.
As soon as we entered the room Sandy and Ron began kissing. I had purposefully left the curtain open earlier just for this, hoping people walking by would see Sandy, Sandy, and Ron and me. I walked up behind Sandy, reached around while she was kissing Ron and started playing with her tits and grinding my hard cock into her ass forcing her pussy closer to Ron and Ron's cock. Ron getting the hint pulled her hips into him, pressing his cock into her. Sandy responded by grinding Ron, grinding her pussy on him.
After what seemed a few minutes Sandy broke free. She pulled Ron to the bed and said to him, "undo me please and help me undress."
Ron beamed from ear to ear as he helped her undress, (she had this planned). Ron looked Sandy up and down as he slowly removed her skirt, then her top and lace bra, there she stood in front of a man she just met in only her panties, fishnet stockings and choker, no shame, loving the attention. I was in awe, I was so horny, it was all I had fantasized! I was taking pictures of all of it! I watch as he helped her dress in an even sluttier outfit a skin tight, black, short, plunging mini dress, just one clasp in front, g-string panties, fishnet stockings, no bra. It was a "fuck me" dress I had her pick out from a clubbing site. What a slut my wife was, I loved it!
I once again found myself becoming a spectator, director and photographer, my cock stiff. Sandy led Ron over and they Sat on the couch. I watched as Ron kissed and played with her, I liked watching, taking pictures. I liked seeing Sandy submit, letting another man, a stranger she'd just met kiss her, feel her up. As they kissed and played on the couch Ron undid the clasp holding the slutty mini dress together, exposing Sandy's tits. There was my wife stroking another mans cock while he was caressing and sucking on her nipples. My prim and proper wife, the "teacher" letting a stranger play with and expose her in front of me like a good girl, like a good slut wife.
Sandy moaned and leaned back into the couch, with her head back she spread her legs further, like she'd done this before. (she had just not with me) Ron reached down and started caressing Sandy's inner thigh, he moved the material of her g-string aside and began fingering her married pussy, at first just stroking her lips, soon I see one finger, then 3 entering Sandy's wetness. She let him finger her pussy for bit and then she took his hand and licked his fingers, tasting her wetness.
WOW what a sight! There I was sitting on a chair to the left of Sandy, watching, enjoying seeing my wife being his slut!
I said to her, "you like that, the taste of you on his fingers?"
She looked at Ron and answered, "yes."
Ron leaned and they kissed deeply. Moved over and sat next to Sandy on the couch, Ron and I took turns kissing her, playing with her body, sucking her tits and fingering her wet pussy. I pull Sandy's legs further apart draping one over my knee, spreading her open, giving us easier access to her wet pussy, my wife's wet slut pussy. Sandy didn't resist, she just let me spread her legs, showing her wet cunt off to Ron as we take turns fingering her, feeling and sucking her tits.
I liked seeing Ron's hands on my wife, I liked seeing him feel and suck her tits, feel and finger her pussy. I liked seeing him trying to get his fingers as deep as he could into my wife's wanting cunt. Sandy was so wet and horny, she reached over, undid Ron's pans, pulled his cock out and began stroking it. Ron leaned back to give her access to his cock as she stroked it. Sandy leaned over and took his cock in her mouth and was soon on her knees in front of him. It was mind blowing to see her so eager to suck cock, to let another man use her. There my wife was with a man she'd just met, his cock in her mouth, down her throat, sucking him like a slut. Ron's cock was large, 8″ at least and fat. I ask her, "Do you like his cock? Is it as big as Bob's?"
In between slurps slurps she moaned a, "yes".
I watched as she deep throated his cock, almost gagging. I know she is proud of being able to deep throat cock. I liked seeing another mans cock in her mouth and down her throat, I liked seeing a strangers cock in Sandy's mouth, I like seeing her on her knees sucking a strangers cock.
Before he can cum he pulls his cock from her mouth, saying, "I want to save that."
I ask him, "Are you ready to fuck my wife?
Ron answered, "Oh hell yes."
Ron and I lead Sandy to the bed, we remove her dress and lay her down on her back, her naked body exposed to us, her legs wide open. We took turns taking pictures, licking her pussy, fingering her, feeling her up, making her cum. As each of us licked her wet pussy as we took turns sticking our cocks in her mouth for her to suck. She just went with it like it was common place, pleasing a stranger and her husband, pleasing two men at once, being used as a slut for sex.
Sandy pulled Ron on top of her, his hard on raging, saying, "That's enough, I need you in me."
Ron asks me, "Do I need a condom?"
I look at Sandy and before I can answer she emphatically says, "NO!"
I answer, "No, she likes is raw, you can cum in her."
Wow, I know we had talked about it and she said if she felt say she didn't want a condom but hearing it from her was astounding! She was going to fuck him bareback and let him cum in her. Just WOW.
I watched eagerly as Ron rubbed his cock over her married pussy, getting it wet with her juices. He slowly inserted his cock into her. I heard her moan, moan for anther mans cock. I looked up at her and she was biting her lip, looking at him. I watched as he began to hump her, fucking her, getting into a rhythm. I see his balls slapping her ass, I hear his balls slapping on her ass, her legs spread wide, wrapped around his body. she wanted all of him in her married pussy. I watch him speed up, fucking her faster and harder then I hear a groan as he quivers and cums in her married pussy, draining his balls into her.
They laid there kissing in the embrace for a bit, his cum draining into her pussy. As he rolled over he said, "Wow, that was amazing, your wife is amazing!?
I laughed and said, "Ya she is."
With Ron on his back Sandy leaned over and took his flaccid cock into her mouth and started sucking. Ron got a pillow and put it behind his head, watching her clean their cum from his cock. I started fingering Sandy's swollen used cum filled cunt, it was loose and slippery. I said to her, "Get up and bend over, I want to fuck your married used pussy!"
Sandy did as instructed, she got up took Ron's cock back into her mouth and offered me her used cum filled cunt. With her bent over I once again fingered her, savoring the looseness, savoring watching another mans cum dripping from her pussy, dripping down her legs onto the carpet. I positioned myself behind her and slid my cock over her wetness. Feeling how loose and wet her lips were. My cock entered her with no resistance, all I could feel was slipperiness. I liked it, I liked her loose and full of anther mans cum. Sandy stops sucking for a second and says, "I hope I'm not too loose?"
I answered, "No, it feels just perfect, I like you full of cum."
I fucked my wife like that, bent over full of cum with another mans cock in her mouth. At first slow but I gained momentum quickly as I was so horny, horny to cum in my wife's used cunt. I grabbed her hips and fucked her hard and fast until I dumped my load in her, alongside Ron's.
As I pulled out Sandy got to her knees and began sucking my cock, cleaning all our cum form my cock like a good slut wife. I was in heaven.
I laid on the bed with them, Sandy between us, we lay there spent, Sandy had both of our cocks in her hands and then in her mouth sucking us hard again. We continued taking turns fucking her wet cum filled cunt. We took turns fucking her over and over again, dumping our loads in her mouth and pussy. )since she insisted we didn't use condoms) We came for her and she for us until we were thoroughly spent and used. I like her pussy loose, full of cum, I like my wife being a slut and I tell her that with Ron there.
After a few hours, spent tired and empty Ron gets up and says he has to leave, as he dresses Sandy sucks and fucks Ron's semi hard cock again before she sends him home. She goes to the door with him naked and opens it, she kisses him letting him pull her half way into the hall as he leaves. To my surprise and amazement as Ron is leaving, with his fingers in her cunt, Sandy say, "You need to cum back in the morning so I can give you a morning blow job."
Bob looked surprised as I was and answers, "OK, I'll call and let you know when I am coming."
Wow, my wife wanted him back in the morning to drain his balls again, Wow!
After Ron is gone and Sandy and I are alone I ask Sandy what she has planned? She tells me she wants to suck Ron's cock, make him cum in her mouth in the morning so he can't forget her all day. What a slut! As we settle in bed, Sandy is sore, wet and fucked, like a good slut wife should be. Wow, what an evening, it was more than I had imagined, fantasized and now it came true. I wondered what else Sandy had done with her ex that she hasn't told me.
In the morning as we awoke the room still smelled of sex, Sandy showered and dressed in sexy white lingerie waiting for Ron. As he knocked Sandy opened the door to greet him, She began kissing him in the open door, as he entered I held the door open, Sandy dropped to her knees, I watched as she eagerly undid his pants and pulled out his cock. She immediately got to work sucking him hard, letting him fuck her throat, Ron looks at me and smiles. He cums quickly, Sandy doesn't miss a drop, she gets up, kisses Ron and as he leaves I close the door.
Unbelievable!
With Sandy barley finishing swallowing Ron's cum I was already planning her next "date".