Previous part: https://www.reddit.com/r/sexstories/comments/17tazx8/i\_got\_the\_best\_handjob\_of\_my\_life\_from\_the\_same/
​
So, last time I was here, I told you all about the best handjob of my life, delivered to me by a handsome masseuse who happens to be a man.Thought you lot might like a little addendum to the story so far. If not, too bad, I'm telling you anyway. Writing eases the pain.
To recap, I'm a fifty year old man suffering from terminal illness and newly diagnosed rheumatoid arthritis. The various medical conditions have rendered me cantankerous, depressed, and a bit starved for human contact.
Joe, my PT, and deliverer of the Worlds Best Handjob(R) is hefty, mid thirties, about five-eleven, and has dark hair and eyes. His work uniform consists of what I'd call a track suit and an oversized gym bag containing a waterproof sheet, exercise mat, and a variety of tinctures and unguents.
Also, for convenience sake, I'll be referring to myself as Jack Mehoff, name changed to protect the blah blah blah.
So anyway, after our first session, I scheduled a second for the following week. Not only does Joe give great handjobs, he's a great all around masseuse. After he was done with me, I felt better than I had in years.
That night, I was sitting up in my easy chair, TV connected to the internet and playing a YouTube video of some guy repairing some bit of electronic junk. I prefer watching those nowadays, since most modern television programs are off-putting to me.
As I idly watched a pair of disembodied hands take an angle grinder to a PCB, my mind wandered. I grinned at the memory of Joe's handjob, and it took my memory back to my younger days, when I was full of piss, vinegar, and no small amount of cum.
Back in high school, my first real girlfriend was Amber Green. She was eighteen, a head shorter than me, and what most people would call either 'fluffy' or 'pleasingly plump'. She had a head of the most stunning red curls, cupid lips, freckled, alabaster skin, an adorable button nose, and a taste for paisley print, knee length dresses. Her family was also devoutly Catholic, as my devoutly Lutheran grandmother was fond of reminding me.
That last part didn't faze me in the least, mostly because I was quickly becoming of the mind that most religion, Christianity especially, was patently stupid and served no other purpose than to make people hate each other for no good reason.
Yes, Amber was worth going to hell for, I reasoned. Or Catholic mass. Six of one, half dozen of the other, as they say. She was as innocent as a lamb, but my god was she willing to learn. And I was going to make it my life's goal to corrupt her.
We kissed after our second date, a quick little peck that made her titter and blush. After the third I introduced her to the French style of kissing, and after the forth, slipped my hand into her blouse. After our first month together, my head was between her thighs, and I learned that a woman's juices are sweeter than any ambrosia.
She learned that she loved the feel of my tongue against her soft, pink nether lips. She'd let out soft little sighs of passion, her knees over my shoulders and her fingers twined in my hair.
At first, she'd gently push me away before she came, never quite allowing herself to fall into the throes of her passion. It took time, gentle nudging, soft caresses, my fingers exploring her soft, wet folds, my tongue and lips tasting and teasing, before she'd experience her first real orgasm; her body shuddering against mine, her soft sighs turning to deep, lusty moans.
She was quite adept at returning the favor as well, her handjobs were divine, her mouth, hot, wet, and eager, and she loved making me groan after an orgasm, sucking greedily as my seed slipped past her lips to be hungrily swallowed. I often had to forcibly push her away as I nearly convulsed in the pain/pleasure of post blowjob bliss.
Only one thing came between us. No penetration until marriage. It drove me absolutely batty. I had a great urge to stick it in her, to feel the soft, yielding folds of her flower, to deposit my seed deep inside her, to make her a proper woman.
But, no meant no, and it eventually led to our end. Well, that and the fact that I hated the idea of being tied down to one lover. There were so many, many women in the world, and I wanted to taste them all. I wanted to be the gourmand of pussy, to experience every flavor and color.
My mind drifted back to the present. On the TV, the disembodied hands were soldering a teaspoon to the PCB. In my pants the little GI was standing at attention. Memories of precious Amber had brought him around, and he was once again ready to set off into the wild unknown, to plow fields fallow and virgin alike. Sadly, he'd have to make do with Rosie Palmer and her five daughters.
I reached over and pumped the top of the lotion bottle that sat on my end table for just such occasions. A generous dollop of lube in hand, I shrugged off my trousers and dropped my boxers. I closed my eyes and conjured up an image of sexy Amber Green. Plump, pale, topped with fiery ringlets, cupid lips… What came to mind was a vision of a man in his thirties, dark hair and eyes, truckers tan, firm but gentle hands…I popped an eye open. The fuck?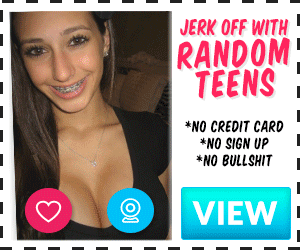 I've never been one to be attracted to men. Women are where it's at for me, soft, juicy, succulent, ripe women. Long flowing tresses. Skirts and stockings. Boobies. Any size in nice, but, of course, anything more than a mouthful is a waste.
Yet, here I am, raging hard on, mental image of a dude who offered me a pity handjob. Come on, brain, I thought, get it together.
I closed my eyes and thought of my cousin Heather; tall, auburn headed, sparkling green eyes; she was all legs and tits and unbridled hunger. I recalled the time I convinced her to let me taste her pussy lips, the time we huddled under the blankets of our grandmother's bed, my raging hard on in her warm, eager mouth.
Mmmm, yeah, that's the stuff. My lubricated hand slid up and down the shaft of my little GI. He was quite pleased with the memory as well.
Never quite got up the never to actually put it in Heather though, hard incest just seemed a step too far. Didn't stop us from having all sorts of other fun though. I recalled the time she invited me to play 'hairdresser', a game that involved me laying on my back on the bed with my head near the side, while she stood over me, the hem of her t-shirt hanging just past my nose as she ran her fingers through my hair, her bare breasts visible underneath. Her hand going to the button fly of her jeans, pushing them down, pressing her panty clad crotch against my face. Her small cries of delight as I nibbled at her, her other hand going to my crotch, taking my cock in her hand.My hand pumped faster as the memory washed over me. I could feel the firm but gentle grip, the rhythmic pumping, could almost see the solid, husky frame of Joe as he stroked my cock, heard my cry of release…
I came, hard. Semen spurted across the hardwood floor, my hips pushed up from the seat of my chair, quivering with the force of my orgasm.
"Fuck," I shouted, not just at the mess I'd made on the floor, but at the fact that my brain was betraying me. Again.
"Common, man," I said to no one in particular. "Sexy, nineteen year old Heather giving me a handjob or big, blocky Joe giving me a handjob. And you pick Joe. Fuck's sake."
Common, man, replied my brain. Heather is back in Cali, is the mother of three, grandmother of four, has put on fifty pounds, and has a husband who would kill you dead if he found out his wife used to happily suck your cock. Joe's here, is possibly queer, and you got lots of beer.
"Don't know what beer's got to do with it, but you might have a point, brain," I muttered.