A few days after the incredible experience with Sandra (F62), I (M32) sent her a text. Just me asking her how she was doing. Unfortunately, she didn't respond.
In the days after our big rendezvous, she was also absent at the schoolyard. Hunter got picked by his mom or dad, whom I had already met at parent meetings. One afternoon, I thought about stepping toward Hunter's mom and asking her about Sandra's wellbeing, but I chickened out. I thought she would be weirded out to be asked about her mother by some random dad from school. It would definitely raise some eyebrows. 
Two weeks after I last saw Sandra, her car pulled up in the parking lot of the school next to me. We were both quite early, and before I could get out of my car, she was already standing at my door.
"Can we talk for a minute?", she asked.
"Of course", I replied, opening my car door. "What's the matter?"
"Well, firstly, I'm sorry for ignoring you", she apologized. "But I want to make it up to you and invite you over tonight, if that's possible?"
"That's really short notice, you know?", I replied, while I immediately thought about the babysitters I could ask.
"I know, but it would mean the world to me", she said, while trying her best to seduce me with her magnificent appearance. "I want you so bad, Charlie"
"Why didn't you call earlier?", I asked.
"Because right after our night together, I wanted more", she confessed. "And I thought that if I ignored you, that feeling would go away, but it didn't."
"I will try my best to find a babysitter for tonight", I promised. 
Sandra gave me a long and strong hug after that promise, and kissed me, while we were out of sight behind my car, softly on my lips.
"There's more where that came from", she teased.
Fuck! This woman was a delightful pain in the ass. Her kiss and teasing made me walk onto the schoolyard with a minor bulge in my pants, and as I was trying to cover it up, I saw Sandra smiling. She was enjoying my struggle.
Right after the bell rang, Valerie came running towards me, and asked if she could go on a play date at a friend's place. It was great timing, because that way I could spend the afternoon looking for someone to babysit her in the evening. 
During the ride home, I started calling all the babysitters that my wife and I hired before we separated. Some of the girls were already in college, so they weren't living nearby anymore. Two other girls already had plans, so it all depended on the last girl. Emily (F18) picked up almost immediately. She had homework to do, but I told her that Valerie would be in bed and that she could do her homework at my place while I was away. After a long pause, she agreed. I promised to buy the high school senior her favorite snacks and drinks and hung up.
I texted Sandra that I could come, which made her reply with a topless selfie. This GILF was amazing. It gave me a raging boner, while I did some groceries. I got home, made dinner for me and Valerie, and put my little girl to bed around 7. That's when Emily texted that she was waiting outside.
"Sorry for the rush", I said. "I have to immediately, but the snacks and drinks are in the kitchen. Valerie is asleep. You're the best."
"Thanks, Mr. Petersen", Emily said, while I made my way to the car.
As I opened the door, I looked up, and saw Emily go inside, wearing denim shorts and a hoodie. 'I would tap that', my already horny mind thought.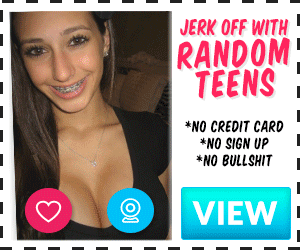 I arrived after a quick drive at the address Sandra texted me earlier. It was a nice-looking home with a big garden, a pool and a hot tub. 
"Can I ring the bell?", I texted.
"The door to the backyard is open", she replied. "I'm waiting in the hot tub for you."
I walked through the door and approached the hot tub, where Sandra was sitting facing me backward. 
"I don't have any swim shorts", I said.
"That's not necessary, baby", she said, while sitting completely naked in the bubbleless water. 
I undressed immediately and jumped, with my dick semi-hard, into the water. Sandra wasted no time crawling onto my lap, and we started to make out as her big tits pressed against my chest and shoulders. My dick got harder and pushed itself into Sandra's thighs. She enjoyed the feeling.
"Just put it in already", she said. "We have the whole evening!"
"Your wish is my command, beautiful", I said.
Sandra opened her legs while sitting on my lap, as she guided my cock into her pussy. The water felt nice as she moved, making my cock move back and forward inside her warm pussy. We moaned in each other's ears. 
"Aren't you afraid your neighbors will hear us?", I whispered. 
"I want them to hear", she said, letting out a scream of joy. "Fuck me!"
I kissed her, and she continued going up and down on my cock. The water splashed everywhere around us, and Sandra made it very clear with her moans and little screams that she was enjoying it. The whole neighborhood could hear us enjoying our time together.
Sandra came screaming before I could fill her up. She collapsed into my arms, but I wasn't done. 
"I want to make you scream more", I said, as I bent her over the edge of the hot tub.
I made her pussy a bit by giving it a lick. It made her squeal, a little. It was enough to make my dick slide into her amazing pussy. I made my presence very clear by thrusting really hard from the start. I heard her tits clapping, and for some reason, I looked up. 'Fuck, did I saw someone?', I thought. 
I kept fucking, but as I looked back up, I saw the head of someone peeping through the curtains of Sandra's bedroom. I got a bit distracted, and the GILF noticed it.
"Don't mind him. He likes to watch", she said, as she knew someone was watching us. "Now fuck me harder, big boy. Show him how a real man fucks!"
*****
Thank you for reading, and if you have any feedback or suggestions for the story. Feel free to drop them in the comments.