First of all: thank you if you read, and hopefully enjoyed, [Part 1](https://www.reddit.com/r/sexstories/comments/17omlpv/the_gilf_at_the_schoolyard_part_1_m32f62/?utm_source=share&utm_medium=ios_app&utm_name=ioscss&utm_content=2&utm_term=1) of the story. Enjoy the second part, and if you have any suggestions or feedback, feel free to let me know.
———
After she teased me with a blowjob, we went to my car. The kids were tired and fell asleep immediately when they touched their bumper seats. I (M32) started driving, and the GILF (F62) in the passenger seat moved her left hand onto my crotch. She started rubbing. 
"Hm, I like what I feel", she whispered. "You're already rock hard."
"I'm waiting for that blowjob", I whispered back, with a smile.
She smiled back, and I thought things were about to go down. Sandra did undo the button on my pants, opened the zipper, and reached into my boxer and grabbed my cock.
"I need you to be focused on the road, big boy", she whispered with a raspy voice. "Can you do that while I stroke your beautiful cock?"
I could only nod because her strokes felt so good, and I needed to fully focus on driving us through traffic. 'Fuck, this is hot', I thought, but before I knew it, the hand was removed from my boxer and my pants were zipped up. Like nothing happened.
"This is enough for now", Sandra said, leaving me horny as fuck.
I drove back to the arcade, where Sandra's car was parked. We arrived, and I got out to open up her door and help her with Hunter. 
"Who says chivalry is dead?", she smiled when she got out.
"I was raised a gentleman", I replied, as we stood in front of each other.
As we stood alone together, she got close to me. I went in for a hug, but she refused to go along with it.
"No, big boy", she said. "We're past that stage."
There I was, standing in an abandoned parking lot, making out with a gorgeous GILF who was old enough to be my mother.
"I want you so bad, right now", I said.
"I can feel it, big boy", she smiled. "But this is it for now."
We released ourselves from each other, and I helped her carry Hunter to her car. She was behind me, and just as I set her sleeping grandson in her car, she grabbed my ass.
"Don't forget to call me, big boy", she said. 
I made my way home with a massive boner and could only think about Sandra, her amazing tits, her wonderful grip, and her tasteful lips.  I put Valerie to bed and went downstairs. My phone was burning in my hands. After an hour of thinking about what to do, I decided to text her.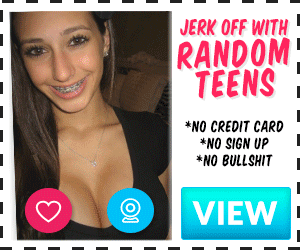 "Got home safe?", I asked politely.
"Yes, but I got all wet", she replied within five minutes, along with a picture of her dripping wet pussy.
All my questions about sending an appropriate message were answered by Sandra's reply. This woman got straight to the point, knew what she wanted, and couldn't care less about what others thought. 
"Fuck", I replied. "You're making it impossible for me to keep my hands out of my pants."
"I want you to stroke your cock for me", Sandra texted. "And sent me a picture of your hard cock!"
Horny as I was, I did as I was told, but I didn't need long. I took a picture of my dick and hit send. 
"Good boy!", she replied. "Did you cum yet?"
"No", I answered. "I don't want to. I want to save my load and pump it deep inside of you."
"You can, big boy", Sandra texted. "Look outside."
I went to the window that looked directly onto the street. There, I saw her SUV parked with the lights off. The light of her phone screen made it possible for me to notice her gorgeous appearance. 
"You're crazy", I texted. "Now come inside and let me fuck you."
I pressed send again and went to the front door. On my way over, I managed to lose my jeans. I welcomed Sandra quietly into my home in my boxers, showing the result of her texts.
"Why aren't you showing me that magnificent cock?", Sandra asked with a smirk.
"Stop with the teasing", I said, before grabbing the beautiful GILF, putting my tongue in her mouth.
Sandra didn't mind, and so we started making out in the hall. A few seconds later, she pushed me, while making out, towards my living room. I grabbed her tits and released them from her shirt. After a while, I broke up the kiss, took them out her bra and started to suck her nipples.
"Fuck", she moaned. "This feels so good!"
We ended up on the couch, where she laid on top of me. Sandra was enjoying my tongue on her sensitive nipples, and to return the favor, she started stroking my cock. She let out a moan, grabbed my cock tighter and looked deeply into my eyes. Sandra stopped stroking, and kept staring. 
"Fuck it", she said, before stuffing my rock hard cock into her moist pussy.
My cock filled her aging, but still tight pussy. Her lips fitted perfectly around my shaft, and she made sure I felt her presence by clenching her pussy.
"Yes", she moaned. "That's just what I needed tonight!"
"Fuck", I let out. "Your pussy feels amazing."
"You're mine now, big boy", she said, while riding my cock with her eyes wide open, full of lust.
Before I could say anything, Sandra moved my legs up in the air, above hers. My dick remained in her perfect GILF pussy. 'What the fuck?', I thought, as I never experienced this before. My ex-wife never fucked me in this amazon position. Sandra started fucking me like crazy, as I laid there, pushing my legs to my chest, while my dick went in and out of her pussy as she pushed her body onto mine.
"Yes, baby", she moaned hard. "Let this granny fuck you like so hard!"
"Fuck", I moaned back. "Don't stop, I'm cumming!"
"Fill me up, big boy", she moaned. "I want all your cum!"
Seconds later I came, moaning her name, and shooting my load into her cervix. She looked at me. I looked back. 
"You're not done", Sandra said, after a brief moment of silence filled with heavy breathing.
Before I knew it, Sandra climbed further up and sat down on my face. She started grinding, and while most of my cum already dripped out, I still got wet from a mixture of pussy juice and cum. Again, a new experience for me. 'This woman is something else', I thought, while gasping for air.
"Eat me out, big boy", Sandra moaned. "Make me cum!"
I started eating her pussy and ass like my life depended on it. You could say it was, as this older woman was smothering me with her dripping wet pussy and it felt amazing. 
"YEEEES!", Sandra screamed, while she moved her pussy up from my face.
I gasped for air, but got surprised by her ultimate climax. Sandra was a squirter, and let all of her juices flow. My face and hair were completely wet. The rug, my ex-wife chose for our house, was ruined.
"Sorry for that", she panted. "It has been a while."
"For me too", I tried to comfort her.
"Well", she said. "At least we've found each other now to relieve the pressure."