I enter the room and Cassidy is laying on the bed. Caitlin stands by the bed with her arms crossed so her tits are pushed up. I see that Cassidy's teddy is still buttoned, but the fabric is damp from her wet heat.
"Sir, I would like to say you look very sexy tonight." Caitlin says.
She drops her arms and her big titties bounce as she struts over to me and kisses me and then puts her hands together at her waist so her arms squish her big tits together and looks up at me with her big eyes and says, "Sir, may I prepare your cock so you are ready to take Master when you choose?"
I grab Caitlin's bare ass and shake it around and spin her around. She has her hair done up in a ponytail with a long bang and I grabbed her hair and wrapped it around my fist and bring her ear to my mouth, "I have a plan for tonight. Follow my lead."
She moans and whispers, "I can't wait to feel your cock again Sir! It's too bad we were in the club if I would've stayed on your dick I'm not sure what the orgasm would have been like!" She looks back and grinds her big ass into my cock.
"Don't worry Cat, I will fill you again tonight but for now we must attended to Cassidy." I say and stand pulling her back up. I reach around and squeeze her big boob, they look amazing her beautiful pink nipples and her soft almost see thru areola. I lean down and suck on her nipple and reach down feeling her wet pussy and massaging her clit. After a minute I break away and we walk over to Cassidy.
Cassidy has been waiting patiently for us and smiles when she sees us. I start kissing her as Caitlin goes to work on her pussy.
She moans into our kisses as Caitlin licks her gushing pussy. I break away and stand up so my bulge is in her face. I look down slowly unbuckling my belt. "Oh Sir, you look so hot standing there. May I please have your cock in my mouth?"
I slide my belt out of my pants and undo them. I reach down and squeeze her soft breasts and take one into my mouth. I stand back up and pull my semi hard cock out and hold it out for Cassidy to fit her mouth around my head. Her velvety mouth feels amazing on my cock and she is sliding her tongue around my cock, massaging it with her tongue.
Caitlin moans from between Cassidy's legs. I pop my cock out of Cassidy's mouth and take off my jeans. I walk over to Caitlin and spank her with the crop. She bucks her hips and looks at me with rosy cheeks. "Oh Sir, Thank you!" She moans.
I laugh and lean in to see that Cassidy's tight little pussy is gushing cum. Caitlin looks up at Cassidy and asks, "You ready Master?"
Cassidy bites her lip and nods her head. Caitlin slides two fingers inside and Cassidy throws her head back and let's our a sexy deep moan. As Caitlin works the first ball out of Cassidy she starts shuddering. I stand up so I can see her whole body and watch as an orgasm makes her whole body shake and quiver. She arches her back and her perky tits push high into the air.
They look amazing jutting out and framed in red. I stroke her hair and hold her hand while she ccimes down. She reaches up and grabs my cock and puts it back in her mouth. "Hold on Cat, let's give her a moment." I say.
She works my cock with her mouth and runs her tongue around my cock like a lollipop. "Sir I can't wait to feel your hard cock in me. It's so soft but so hard at the same time." She moans.
She lets go of my cock and says, "I'm ready!"
Cassidy grabs the sheets and arches her back again. She looks so sexy jutting her tits in the air, as she orgasms her spasms causes them to jiggle and bounce. I squeeze them and rub them and my cock flexes.
Caitlin crawls up Cassidy's body and says, "Master that was so hot, you came so hard the first time I got to eat so much of your cum!" My cock flexes again and I reach down and spank Caitlin with the crop again.
Caitlin moans into Cassidy breasts and says, "Thank you Sir!"
"Cat get on the bed in the same position as Cassidy." She scrambles up and lays next to Cassidy so they are at arms length apart. I position both girls so their legs are spread for me. Caitlin's tits look amazing tonight with the dark blue framing her tits. Is such a nice contrast with her creamy skin and her blonde hair. I kiss on their breasts for a few minutes and then stand back up. They both bite their lips at me and stare at my cock. They start making out and I walk in a circle around them. As I approach their pussies again I say, "you are both so beautiful! I love when you kiss each other!"
I then stroke their pussies with the head of my cock going back and forth between their folds. I stop at Cassidy's pussy and look up at her.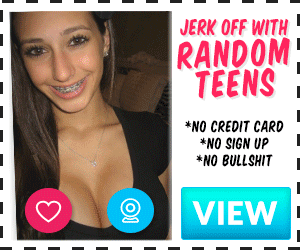 She reaches down and grasps my cock and moans. She strokes it slowly and whispers, "Sir I have something to tell you." I look up at her and Caitlin who is brushing Cassidy's hair with her fingers and kissing her skin.
"You can tell me anything beautiful, if you aren't ready we don't have to do this tonight." I say.
She looks up at me and says, "Sir it's not that, it's that I've never had a Sir's real cock before, Sir."
"Wait so like you're a virgin? You've only ever had fake cocks in your pussy?" I ask, feeling bewildered by this news.
"Well Sir, you see when I met Caitlin, that was it for me, she's so beautiful and takes such good care of me she was all I needed for a long time. When we started dating Sirs we decided that we would save my pussy for us."
They kiss and Caitlin says, "Butttt we both really like you Sir…"
"You can call me Damien for this conversation." I say.
Caitlin and Cassidy both bite their bottom lip and moan at my name. "We really like you Damien, you are so kind to us and we have so much fun with you!" Caitlin finishes.
They look so cute laying together in their teddys waiting for my cock and expressing their feelings for me. "I really like both of you too. I never dreamed I would have such a beautiful relationship with two beautiful women like the two of you! I have had more fun in the last couple days then I have had in years!" I say.
I look them over and untie Cassidy. I walk over to their toy box and grab Alice along with some body oil.
I find them kissing and whispering sweet nothings into each others ear. I squirt the oil all over their bodies and massage it into their breasts and thighs. Cassidy moans as I knead her thighs and lay a kiss on her wet pussy. I moved over to Caitlin and rub the oil into her big tits. I am standing over her head so my cock is level with her mouth and she licks and sucks me while I rub her tits.
She moans on my cock as I push her tits together and pull on her nipples. I let them go and they bounce around. Her light pink nipples pointing outward fully erect. I walk in front of them and look at my handy work. These two beautiful ladies look incredible. Their big tits are all oiled up and and their soft legs are glistening.
I walk back over to Cassidy and put my Cock down on her pussy. She looks down and moans, "please start slow Sir. I want to savor this."
I look up and kiss her deeply. I back away and put my cock at her entrance. Caitlin takes her hand and Cassidy looks at her and then back at me. She reaches down and feels my hard, hot cock throbbing against her wet pussy and moans, "I'm ready for your cock Sir!"
I slide my head in, her pussy is so wet that my cock slips I a little further and all three of us moan. "Fuckkkkkk!"
I pull out and slide myself onto her clit. "Cassidy baby you are so wet. Do you want more?" I ask.
She bites her lip and shakes her head. I slide back in and this time I let myself slip all the way in. When I'm in all the way she moans and says, "Oh, pet you were right, his cock is incredible. I can feel the heat and it's so hard against my soft walls."
I start pumping my cock in and out of her and we watch as she shakes and moans. "Wow, Master you look so hot tonight." Caitlin moans.
I can tell she is horny and Cassidy is practically panting, I flex my cock in her and she cries out. I pull out and she lets out a deep breath. I take the hand I put Alice on and put it on Cassidy's clit. I then step over to Caitlin's wet pussy and slide my cock right into her folds. She cries out and moans, "Thank you Sir, I missed your cock!"
I pump into Caitlin until I see a film of her white cum form around my the base of my cock. "Oh master your cock feels so good!"
I laugh and say," ya you are already creaming around my shaft!"
They both moan and look down. I pull my cock out and it's coded in Caitlin's thick cum. I step over to Cassidy and slide back in with Caitlin's cum as our lubricant. Cassidy moans and wraps her legs around me. I reach up and grip her perky breast and keep pumping. "Oh Sir! It feels so good my walls being stretched!" She moans.
Her pussy feels so amazing it's not like Caitlin's, it's tighter and hurts a little but every time I pull out her inner lips grip by cock. I have to mold Cassidy's pussy to my cock, by the end of tonight her pussy will always be mine.
I pull out and lick her pussy to stop myself from cumming and she cries out, "Sir I want to cum around you!"
"If I fuck you through this orgasm I will explode into your pussy is that what you want?" I ask as I push my cock back into her folds.
She moans loudly and looks up at me, "I want you to fill me up Sir!"
"This is so fucking hot, will you fill me up next Sir?" Caitlin asks as she kisses Cassidy's neck and squeezes her tits.
I ignore her and pound into Cassidy, I want to feel her cum. "Oh god, I'm close Sir! Oh fuck!" She moans and is sent into a body ravaging orgasm. Her body shakes and her pussy squeezed and quivers around my cock. I leave my self lodged deep inside of her while she cums.
As her pussy walls squeeze my hard cock I feel the fire rise in my balls and whisper in her ear, "I'm cumming with you Cassidy."
I explode inside of her and start pumping my cock in and out of her. She cries out and we kiss passionately. She breaks away from me and starts kissing Caitlin. She goes between us kissing and moaning for another minute until she has come down from her high. I slide my cock out of her pussy and watch as my cum flows out of her pussy. Caitlin climbs down and gets on all fours to eat my cum out of Cassidy. "Oh pet be gentle my pussy is on fire." She moans and Caitlin licks at her thighs. I get behind Caitlin and slap her ass with the crop. She moans and says, "Thank you, Sir"
I reach down and feel how wet her pussy is and my cock firms up. I stroke it a few times with her grool and then slide the head into her pussy from the back. It feels so good her soft pussy clenching on to my cock. Her juicy ass presented for me to spank and squeeze and a drill my cock down deep into her folds. I squeeze her ass and let her finish eating Cassidy. "I'm almost done Sir!"
She licks the last of my cum from Cassidy's pussy and then turns her head and says, "Okay, I'm ready sir!" She says and turns her head back to look at me, "you are so deep Sir! I can already feel you stretching my pussy in new ways, oh god I'm going to cum so hard when unleash on me." She has this sexy nervous face that makes me smile.
"Don't worry Cat, if I'm going to hard just tell me or use your safe word and I will ease up." I say.
She smiles and looks up at Cassidy and asks, "Master, can we begin?"
Cassidy smiles and reached down to stroke Caitlin's face. "Yes pet you may be fucked hard by Sir. I don't think I can handle that position tonight on top of the orgasm I already had." She says and looks up at me and says, "Thank you Sir, your cock is amazing, it was amazing to cum on it."
I smile at her and say, "then come her and do it again."
Cassidy gulps and looks at Caitlin and then back at me. I slam my cock into Caitlin a few times and she lets out intense moans. I stare at Cassidy and say, "don't worry I won't hurt you, I'm just going to make you cum again when the time is right."
"I'm trusting you Sir, please be gentle. Now will you please take care of pet she looks like she is about to loose her mind." She says as she gets into position with her firm tight ass in the air. I use the crop and spank her and then spank Caitlin. They both moan and in unison say, "Thank you Sir!" I smile and think to my self it's so hot that they thank me every time they are spanked.
"Are you ready Caity Baby?" I ask as I start slowly thrusting into Caitlin.
"Your cock is so hard Sir! Please take me, be rough with me Sir, I love taking your cock and I want to feel all the ways you can take me." She moans as I start thrusting harder.
Caitlin's pussy feels so creamy and welcoming. She feels like the perfect fit for my cock. I start changing the direction of my thrusts to angle in different ways and she yells out, "Oh Sir, that feels so good, when you did the one to the upper left it felt really good!"
I change my angle to thrust that way and do slow hard strokes until I find it. She moans harder then the other times in my 4th thrust and so I hold that angle and start pumping her pussy faster.
"Oh my god! Sir, please don't stop, oh Master it is so hard and he is hitting a new place." She cries out as I speed my thrusts up faster.
"Cat your pussy is creamy I have a thick ring of your cum on my cock, it's so hot how you cum so much." I say as I change my speed so I stop myself from cumming, she feels too good to cum now.
I grab Alice and turn it on. I stroke her pussy with that as I continue pumping slowly. "I'm going try and fuck Cassidy for a little bit. I will put Alice on your clit now and if you can just cum from your clit that's okay you can cum." She nods and moans as I pull my cock out.
I wrap Cassidy's ass and spank her girl ass. She moans and arches her back, "Thank you Si…"
I spank her other cheek with the crop and some of my cock into her. She cries out and grips the sheets. "Oh thank you, Sir." She moans.
I slowly slide myself all the way inside Cassidy. She looks back at me and moans, "Sir, your cock feels so good, it's easier to take it this time."
"I agree you feel really tight but it's not like before." I smile and give her a slow thrust.
"Oh Sir, now I understand why pet cums so hard. The way your cock stretched my walls and your thrusts reaches depths I haven't explored." She moans into the sheets.
Caitlin starts quivering and shaking. "Oh Sir, I'm about to cum!"
I pull out of Cassidy, and get behind Caitlin. I hold Alice in place until she starts shaking. Her ass is arched in the air so high that her pussy is high in the air and waiting for my cock. I slam myself into her and she screams out, "Oh God, Sir I'm going to squirt."
I relentlessly pump my enraged cock into her soft creamy pussy lips. Her bubbly ass is rippling with each thrust and I feel her pussy start to contract around my hard cock. I keep up a steady pace and feel something wet hit my balls and look to see her juices squirting out around my cock. With the next couple thrusts her thick cum gushes up between my cock and her ass and every time I pull away now strings of her cum stick to me and drip down. I slow down and hear Caitlin whimpering. "Are you okay Caity girl?" I ask.
"Yes Sir, I'm close, but Sir your cock is making me really wet and messy, I'm going to cum a lot." She moans into the sheets.
I spank her juicy ass and give her another thrust, "Oh Fuck, Thank you, Sir!"
I start pounding into her again and reach up to Cassidy's pussy and hold Alice on her clit. Both of them moan in unison and hold each others hands. I hold on to Caitlin's ass as I feel the start of my orgasm. "Your soft pussy feels incredible Cat, I'm about to cum deep inside of you."
Caitlin let's put a low moan and her pussy walls start tightening around me and her eyes roll back as I unload surge after surge of cum deep into her. Cassidy starts cumming on my hand and I slide two fingers into her and make her scream out and bite the sheets. I stay buried inside Caitlin for a minute and catch my breath.
I slide my cock out of her and step away. Caitlin collapses on the bed and turns around with a huge smile on her face. Cassidy crawls down and starts cleaning Caitlin's thighs and her sensitive wet pussy.
We don't exchange any words, everything was just expressed through that beautiful session we just had. I crawl on the bed and the two girls crawl up and snuggle up to me. "That was incredible." Caitlin finally says.
Cassidy kisses my chest and traces her fingers down to my stomach. "Damien, we had an amazing time tonight, the date was really fun! We haven't been out to The Mystic in a while." She says and smiles up at me. I nuzzle her hair and take in her scent.
"Thank you both, for going out with me tonight!" I say.
"The pleasure was all ours!" They say in unison and start laughing.
I tickle and squeeze their tits and they laugh and tickle me back, it soon leads to an intense make out session where I kiss Cassidy and then she grabs Caitlin's ass and kisses her and they kiss for a minute and then I pull Caitlin to me and kiss her deeply, and she moans softly. Then Cassidy takes my face in her hands and turns me to kiss her. Then she moves to Caitlin kisses her neck and her breasts and then her lips no. They part and a string of spit is connecting their lips.
"Sir how are you hard again." They both say in disbelief.
My cock aches, but I guess all that sexy kissing and touching got me hard again. "Would you like to keep fucking pet Sir! She is more than willing to take more of your hard cock." Cassidy asks.
Caitlin turns around and arches her back. Her pussy still has a shine to it and she is rubbing her clit with her manicured hand. I was going to go shower but her pink bright pussy looks so hot. I crawl toward her ass and run my tongue from her clit to her the bottom of her pussy lips and back up. She grabs the sheets and moans, "Sir I'm really sensitive please be careful."
I squeeze her ass and move her big juicy cheeks apart. "Cassidy can I ask a question." I say as I stare at her gapping ass.
Cassidy puts her hand on my cock holding it away from her ass.
"Not yet Sir, we need to prep for that, the only Anal toy pet uses is a small butt plug, she isn't ready for your cock yet." Cassidy says.
I grab Caitlin's ass and slide into her pussy very easily. She moans and says, "wow Sir, it's so hot how you fit so perfectly inside me."
I take slow hard strokes and with each she moans and the familiar film of her creamy cum is forming around my cock. It feels so warm and tight, it is so hot how she can take my relentless hard pounding for so long. I pull out and flip her over and take her legs and pull her closer. She squeals and bits her lip as I glide into her creamy pussy. She puts her arms over her head and her head to the side moaning into her arm.
I wrap my arms around her hips and pick her pelvis up and pump my cock in fast and hard. Her huge tits are flopping around making slapping sounds as they collide. I reach up and take them both in my hands and fuck her cum covered pussy. She has a white film over her clit and coating most of her pelvis. She begins quivering and breathing harder. This beautiful girl is cumming again on my cock, she is incredible. I pull out and let her squirt all over my chest and stomach. "Oh fuck Sir! I love your cock!" She yells as I slide back in and keep pumping until I feel my cock twitch and I shoot my cum deep into her folds again. I slide out and Caitlin lays in a wet mess, her whole body glistens, her eyes closed. I pick her up and walk to the bathroom.
Cassidy follows us and turns the shower on. I set Caitlin down on the bench in the shower and Cassidy and I both clean her body. "Thank you Sir! Thank you Master! That was intense!" We laugh and finish cleaning Caitlin up. I stand and Cassidy take soap and grips my flaccid cock. She cleans the shaft and the head and down in my balls and rinses me off. She puts my soft cock in her mouth for a minute and releases me when I'm semi-hard. "Sorry Sir, I know you are sensitive right now, but I just love sucking clean cock in the shower. It just taste and smells so good." Cassidy says.
I laugh and pull her up to me. I clean her body and slide two fingers into her pussy. She moans and kisses me and grips my cock and asks, "are you taking me again Sir?"
I pick her up and pin her to wall, pressing my cock into her pussy. Her eyes roll into her head as she slides down on my cock. I grip her firm ass and pound into her tight wet folds, taking her one last time for the night.
I pin my forehead to hers and say, "Thank you for letting me into this relationship and letting me be your first cock, I don't take that lightly."
Her eyes get big and she kisses me and then says, "You are amazing Sir! The way you fuck us and treat us is like a dream. I'm so happy I waited for your cock to be the first Sir!"
It's so hot that I'm her first cock that I start to pump her with harder and faster. "Oh Sir! I'm going to cum on her cock again, I've never been fucked in this position it feels so good!" She softly moans in my ear.
With that we both cum together, her tight pussy milking the little bit of cum I have left as she pulses around my cock.
We finish cleaning off and get out of the shower. We walk back into the bedroom carrying a half asleep Caitlin. I lay her down on the bed and we all cuddle up under the covers and drift off into sleep.