Hi readers, I am Devjit. I am a resident of Indore. I am a teacher by profession. I am 30 years old, 5 ft 11 inches in height and an athletically built-man who hits the gym 4 days a week.
Today, I am going to tell you about an incident that happened to me last year during the summers. I teach senior secondary students and because of my physique and warm nature, many of the girls are attracted to me.
The incident narrated involves a girl named Mansi. About Mansi – he is 19 years old and her height is 5 ft 8 in.
She has a breathtakingly milky complexion accompanied by a hot voluptuous figure which is complemented by the sexy kind of school uniform we have at school. It includes a fitting shirt and a skirt that stopped a few inches above her knees.
Mansi was always attracted to me. And I would admit that I also get hard on just by looking at her. She always comes physically close to me to clear her doubts in the class as well as in the staff room. So close that I could smell her talc mixed with her sweat. It was mesmerizing.
I always had to use the washroom after speaking with her. I could easily judge she was also crazy for me, so much that she could go to any extent to be near me.
Mansi would bump with me while walking along the corridors and I could feel her exquisitely soft boobs on me. She would always excuse herself with a sweet smile with a pinch of naughtiness in it that gave me a clear indication that she was hell-bent to seduce me to the bed.
Things started taking shape when Mansi got promoted to the higher class. She could barely manage to pass her finals. During the PTM, her concerned mother requested for private coaching from me and exchanged her number with me. I agreed to it instantly because I could smell the fire inside us.
From the very next week, her mother started bringing Mansi to me. I made it clear that I was a bachelor and only if she was okay, she can send her daughter alone to my place. To which she said that she was okay.
On the first day, she came with Mansi. And after usual greetings, she left asking her to return when she was done. We sat on the sofas opposite each other and began our lesson.
From the very beginning itself, Mansi had a mischievous smile on her face. After studying for almost half an hour, we took a break and started chatting. Then I noticed that my student was looking hot as hell in her tight denim capri and her short-sleeved t-shirt. Her boobs were trying to burst out of that tight t-shirt.
I got an instant hard-on and it was so strong that it was visible from outside. It became an awkward situation as she was staring and smiling naughtily at my massive hard-on and I was staring at her irresistible figure. I couldn't control myself and said, "Wow!! You look hotter in these clothes".
Hearing this, Mansi let go of all her inhibitions.
She came near me, sat on the armrest of my sofa and said, "I look hottest without all these.. Wanna see?" And she sat on my lap spreading her long, smooth, toned legs on either side of mine! That way, her boobs were in front of my mouth and I could literally feel the heat of her juicy cunt over my trousers!
I was shocked and before I knew, my student's lips were on mine. (Guys, I had been with many women in my life but I have never ever tasted such soft and juicy lips before).
I melted and Mansi started sucking my lips. After half a minute of deep smooching, Mansi whispered in my ears, "I was waiting for this to happen for several years now. We have 2 full hours. Let me show you that I am an ace on this subject".
Saying this, my horny girl student removed my t-shirt and the took off her clothes as well. I can't describe the beauty of it exactly. She was milky white, her melons were inviting me to dive in and play in the deep abbeys of her cleavage.
My hands automatically went to her back and opened her hook in a snap. She looked deep in my eyes and smiled. I threw the bra away looking at the treasure that was unlocked and plunged myself in it.
It was summer and the heat was making us sweat. I started to lick her sweat drops with my tongue tip from her cleavage. I then rolled my tongue to her nipples, one by one. Out of sheer ecstasy, Mansi clutched my hair and forced my face in between her 34 sized boobs.
I was sucking and licking her like a mad man by then. And all of a sudden, she arched her back and gave out a loud moan. She slumped on my chest while still trying to suck my nipple. I understood that she had her orgasm (maybe the first in her life), but I still asked her what happened? She said that she doesn't know.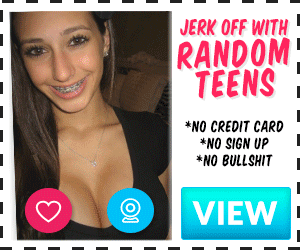 Her eyes rolled up as the wave of pure pleasure kept running down her spine and came to the point of her pussy. Now she was feeling so wet down there.
I lifted my student in my arms, her boobs were plastered on my strong chest. I took her to my bedroom and looked in her eyes. To this, she asked what?
I told her that I was going to open her capri and find the reason for the wetness. She laughed and said, "As if you don't know!"
I kissed her deep and unbuttoned her capri and pulled it down and threw it away. She was wearing a light green string pantie which was dripping with her juice. I smelled it to my heart's content and rubbed my nose on her camel toe.
Mansi giggled and closed her soft thighs around my head. As I couldn't move after that, I slightly pushed her pantie aside and took a look at her love hole. It was baby pink in colour and the aroma of her juice mixed with the sweat of her groin area hit me to make me intoxicated to the core.
Without waiting, I started to lick her. I licked her hard. Mansi was literally jumping on my bed clutching the sheet. Within minutes, she drenched my mouth with another spray of her sweet juice. I drank it completely.
By then, Mansi had released her hold of my head and I started licking her inner thighs. By the time I reached her belly button, my teenage student had another orgasm and had damped the bedsheet.
I licked her belly and her boobs slowly and sucked her pinkish nipples for another 15 minutes. Then I sucked her shoulder and there I was hit by the intoxicating aroma of her armpits. They were clean with a little stubble just as I love. Without holding back, I started licking Mansi's armpits. Mansi was enjoying all these with her eyes closed.
After this, she looked at me and said, "Sir, please don't torture me like this. I want extreme pleasure from you and I want it now. Please, sir."
So, I removed my pants and my 7.5-inch rod sprang out to greet my sexy student. I removed her pantie completely and gazed at the clean shaved 19-year-old virgin pussy waiting to be devoured by her teacher's cock.
Gently, I started to rub my dick-head on her pussy lips. Mansi became desperate. I asked her to wait as I needed to wear a condom. But she pulled me with all her strength and as I fell on her, my rod went inside her hole. It was evidently very painful for her. She screamed a lot but I didn't move for a while and just kissed and licked her.
After a while when the pain eased, I adjusted the rest of the dick in student's hot pussy and started pumping her slowly first and then increased my speed.
We were in heaven. I could literally feel her juices running out like a river. We fucked like that for an hour straight. We both had lost count of her orgasms. At that moment, her mom called her over her phone. She smiled and picked up with my dick still inside her and told her mom that it may take an hour more. I was surprised by her answer.
Looking at me, she said in a low voice, "Why should boys have all the fun?" and winked.
Then she rolled me over and came on top of me. It was the most sexy erotic and beautiful sight I had ever seen. Mansi's body was drenched in sweat and our pelvic were slipping because of her juice.
Mansi then started riding me. I didn't know where she has learned all these moves but that was the next level for a first-timer. She looked breathtaking when she was sitting straight, clutching her own hair while moving her waist on my dick.
The sight of her super-curved body was too much for me and I announced that I was going to cum. She sat on me firmly and said, "Go on, I want to feel your hotness inside me" and bit my earlobe.
I failed to control anymore and released a humongous load of cum deep inside my virgin student's pussy. When Mansi felt my hot cum, she just moaned loud and cummed again and slumped on me. I could feel our cum running down my balls and dripping on the bedsheet.
Slowly, she got off and laid beside me with her eyes closed and a satisfied smile on her lip. Her pussy as I saw was still dripping a mix of our cum. She was lying like that nude with her arms over her head. I couldn't resist and took a few snapshots of her with my DSLR camera and went back to cuddle her.