A few months ago I never imagined I would be extremely turned on while watching one of my fifty-year old girlfriends sucking my thirty-five year lovers cock. And a little while later watching her toy boy suck his cock.
I am Sylvia a forty-five year old widow after my much older husband died almost two years ago. My parents were Danish so I have inherited their tall, slim bearing and my mother's good looks. My girlfriends tell me I have a very good body still, good smooth skin, an hour glass figure and I modestly agree.
When I pose naked in heels in front of my wall length bedroom mirrors I can't help but admiring my body and feeling very frustrated. Good long legs, even better hips and I can see my well rounded and still dimple free arse reflected in the mirror on the other wall. My best feature I muse as I tease my large erect nipples is my large firm 36D tits, though I must shave my overgrown pubic hair or have it waxed.
I have decided I have been a grieving widow for far too long.I haven't had sex for around three years, and have only ever had sex with one man, my late husband. When some of my girlfriends regale me with stories of their sex lives I realise I have a lot of catching up to do and have missed out on lots of sexual excitement.
In due course I told Jill, a fifty-year old girlfriend that I was determined to find a lover, or maybe even a toy boy. "You need to start with a new sexy lingerie, it will make you feel empowered and turn any man on," she tells me.
"You are a Libran, that is a very sexy star sign, what type of man would you like to connect with?," Jill asks as she watches me trying on a range of skimpy and very sexy lingerie. "What you need is a younger well hung stud, like my current man."
"What about this outfit," I ask enjoying flaunting my naked body for another woman as I try on a black garter belt and stockings then stand legs apart in heels.
"Sensational, buy it and put it to use, that will turn any man on on, it turns me on," she whispers as I shudder while she runs a finger tip along my cunt lips. I enjoyed Jill touching me and I really do need a sex life I muse with a wan smile.
I still hadn't decided what type of man I would like to connect with before I joined a singles club. After a few cocktail parties where I failed to connect with anyone, I met Mitch at a Friday function. Good looking man, very attractive and masculine body, fun to be with and ten-years younger than me with a bushy moustache.
Dinner date and drinks at a top restaurant on the Saturday, Sunday yum cha lunch followed by passionate kissing with our hands all over each at his condo while I explained I had not had sex for years. And I did enjoy teasing him by showing him my tits and having him lick my nipples.
"Dinner at my place Tuesday night," I told him as I left very sexually stimulated.
"I am ready to fuck him tonight, very exciting for me," I told Jill on the Tuesday afternoon as she waxed my pubic hair for me, sprayed my naked body with sun tan and gave me some seduction tips.
"You are a good catch and a very fuckable woman Sylvia. Your naked body should turn any man on and a good few women as well, it turns me on. Phone me tomorrow and tell me about it."
"He is a sex machine with a thick, nine-inch cock and he fucked me three times," I tell Jill on the phone next day. "I wore a conservative knee length dress, heels and the stockings and garter belt you picked for me, nothing else. I cooked a simple meal with just one bottle of wine. I felt very nervous and lacking some confidence as I stood and asked him to undo the zip at the back of my dress and it dropped to the floor.
"My confidence soon bounced back when he told me, 'Wow, I love garter belts and stockings, you have the perfect body for it, I want you. Did I tell you we fucked three times? And I had forgotten I am multi-orgasmic."
"I am pleased for you, though I don't quite believe he could be nine inches Sylvia, though I would like to see for myself.
The first time Mitch gave me oral sex was a revelation. Forty-five years old and never had my cunt licked nor an oral orgasm. The tip of his tongue on my clitorous after he licked his way up my inner thighs was sexual heaven as I sat on a chair in front of a wall mirror with him kneeling in front of me with my legs over his shoulders with his fingers teasing my very erect nipples as I watched in the mirror. Never knew my nipples could become as erect as that. And when he he slid his bushy moustache along my cunt lips I was almost screaming with pleasure.
He soon taught me the difference between a vaginal orgasm and and a clitoral orgasm and how to enjoy the build up.
Even more exciting was the first time he had me sit on his face so he could hold my arse and slide my cunt lips along along his tongue while I watched in the mirror.
Within a few weeks there was hardly any part of my naked body Mitch had not kissed and licked. He loved my big firm tits and licking my erect nipples while he teased my cunt lips with a fingertip.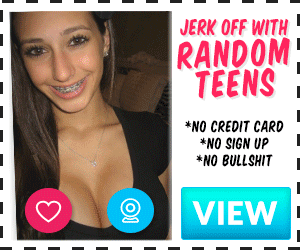 No man had ever kissed my naked arse until Mitch had me stand naked in heels, a g-string and my favourite perfume, legs wide apart in front of a mirror as he smeared oil all over my arse. Then he knelt behind me, kissed and licked my arse cheeks as he teased my inner thighs with his oily fingertip then put an arm between my legs and teased my cunt lips with a fingertip with beautiful, relaxing choral music playing.
He was kneeling behind me, his hands on my hips as he kissed and licked my arse cheeks. "Your high heels and g-string accentuate your arse cheeks, love it," he tells me as he alternates from one side to the other. I find that very exciting. He told me the first time he had my naked body he was attracted by my gorgeous arse.
He takes his hands off my hips The only contact we have now is his lips and tongue on my arse. Why haven't I had this before I muse.
"I want to bring you to orgasm while I lick and kiss your arse. Would you like that sweetheart?," he asks as he moved one arm between my legs and teased my vagina with the tip of one finger.
He keeps licking and kissing my arse cheeks and I am very accomodating. "Like that sweetheart? I can stop if you want me to, " he whispers.
To tease me he stops. Instead he teases my nipples with the tips of two fingers while still kissing my arse. My nipples react immediately.
"Which do you prefer," he asks rhetorically as he teases my nipples with one finger and teases my clit with the other hand, while still licking and kissing my arse cheeks.
"I am very turned on, I want to bite your arse cheeks, he moans as I anticipate him doing just that.
"I am your pleasure machine sweetheart," he tells me as he teases the full length of my cunt lips with one finger. Teasing, teasing, ever so slowly in sync with the music
"I am tempted to use a vibrator to heighten your pleasure, but I don't know which one you prefer today, the big one, or the very large one," he whispers as he keeps teasing with a finger.
"Kissing and licking your arse cheeks has given me a roaring erection. I fantasise what you might do with it for my pleasure," he whispers again.
"But first I want to please you, take you over the edge. You told me you wanted new sexual experiences and to be teased. Is this what you had in mind then?" Is this what you meant?" he asks in between kissing and licking my arse cheeks.
His breathing is getting heavier. I can feel him tensing.
"I want to bite your glorious arse, he whispers. "Hard enough to leave an impression and heighten your orgasm. Anything to give you special pleasure. And receive it back in turn."
The music is moving to a crescendo. And so am I as he bites my arse, softly, then harder, then chews it as my whole body trembles in a huge orgasm.
"You are a brilliant performer, just brilliant," he tells me as we fuck like rabbits.
Over time I kept telling Jill that he liked me sucking his nine-inch cock but I felt my technique was not quite right for him. I also kept telling Jill that my lover really was nine-inches and thick though she remained sceptical until I relented when she asked if she could have Mitch and show me her blow job technique.
"Jill still refuses to believe you have a nine-inch cock," I told Mitch as he lay on his back as I was sitting on the full length of it and enjoying slow tantric sex while we teased each others nipples with our fingertips.
"I want to watch her blowjob technique and she can measure you at the same time. I have never watched a woman sucking a man's cock, watching my fifty-year old girlfriend blowing my much younger man would be very exciting. Will you do do that for me?"
"Yes, Sunday afternoon," he smiled as be bent over me and fucked me in a frenzy.
"What are the rules?" Jill asked when I confirmed with her.
"Play it by ear, this is for the three of us, make it exciting for me especially, I am on a sexual learning curve. What should I wear?, I ask as an after thought.
"Your tight black leather slacks and topless for me, I love looking at your your tits and very sexy nipples. A bonus turn on for me."
I had never seen Jill naked though she was a very attractive and sexy size 12-14 woman and I hoped she would be naked for us while she sucked my man's cock. And deep down I was wondering and intrigued by what it would be like to have another woman lick and pleasure my cunt.
Jill arrived a little late which heightened the sexual tension as we both wondered how this would play out. Mitch is very agitated and I can see he already has a semi-erection under his short, black silk dressing gown.
"You must be Mitch, I have heard lots of big things about you, I am here to pleasure you while Sylvia watches, is that what you want," Jill smiles full of confidence as she looks closely at him. "Not bad for fifty," she teases as she slowly slides the zipper down then flashes open her short black dress and asks me hang it up for her.
"Pleased that you dressed as I asked Sylvia, I love those tight black leather slacks with you topless, your tits and arse are awesome, fucking awesome, an extra turn on for me, I love looking at your your tits and very sexy nipples."
Mitch is obviously impressed with her tanned sexy body, so am I, good tits spilling out of a cup-less bra and a tiny crotch-less, high-cut g-string which highlights her very good arse and legs.
"Not bad for fifty," she teases again as she kisses me passionately, my bi-curious side aroused, before she struts around the room flaunting her almost naked body.
"Now you Mitch, do I turn you on, is it really true what Sylvia tells me about you? Open his gown for me Sylvia."
I am very turned on as I am about to offer my lover to my girlfriend and want to watch her pleasure his very erect cock which is obvious under his gown.
"Oh fuck, that is magnificent, just magnificent. And a hairy chested man with no pubic hair, love it.
"And it really is nine-inches. And thick and very hard," Jill moans with a tape in her hand and measures it top, bottom and sides while Mitch poses, legs apart as he slides his cock ring on and clips it under his balls. A visual turn on for two women.
"How long can you last for me big boy, I have never had a cock as big as yours or a man fifteen years younger before, so make it good for me," Jill teases as she rubs ice cubes on his nipples, a new trick for me.
"Sylvia wants to compare my technique. Use my phone and take some photos for me Sylvia."
"Want to sit or stand while I suck you?" Jill asks
"Sit in front of the mirror while I ogle your arse, Sylvia can stand behind me and tease my nipples.
I watch fascinated as Jill licks and kisses my mans erection as she scratches his balls, he really is impressive with his cock ring I muse, very turned on by this new experience as I take photographs for Jill.
A strange feeling, though a very arousing one, as I watch Jill take my man's erection between her lips and slide at least half it in and out of her lips while I take more photographs.
"Is she good sweetheart? I like watching you enjoying another woman sucking your cock, love it, it is turning me on. What can I do to make it better for you?
"Kiss me and tease and chew my nipples sweetheart," he asks as I readily comply and watch her technique with his cock in her mouth and one hand around Mitch's throbbing erection, with the veins bulging.
"My man would love to blow your nine-inches and I would love to watch. Would you like that? He is very talented, how about you Sylvia?" Jill asks after what must be ten minutes while Mitch is still rock hard.
"Okay by me," I readily agree, very turned on by what I am watching, I smile looking forward to another new sexual experience. "How about you sweetheart, will you do that for me? I would love to watch Jill's man blow you.
"Yes, yes, yes."
"Anything else can I do to make it better for you sweetheart?, I ask sensing he is very close to orgasm as he is breathing very heavily.
"Kiss your arse, kiss your arse, now, right now," he moans as I slide my leather slacks off to accomodate him.
"Wow, that is really something, awesome, fucking awesome," Jill whispers as she watches Mitch kissing my arse with two hands wrapped around his erection.
"Watch this Sylvia, I am going to finish him off," she teases as she licks, sucks and blows on Mitch's erection, then rubs the tip of her thumb and for-finger along the full length of his cock while she sucks just the tip of it.
"Is that good sweetheart, I love watching what she is doing to you, bite my arse, hurt me, I love it, love it," I whisper as I pinch his nipples and watch his whole body shudder as he is almost screaming as he blows.
A few days later Jill phoned me and told me she had something on her mind that was bothering her and needed to talk to me about.
"I think I know what is bothering you, is this it?," I smiled as she walked in and I opened my black silk dressing gown to show her my naked body. "Yes, you are a very exciting woman, I want it very much. I have been thinking about you while I masturbated every day since Sunday.
"Come and join me I have just run a bath for us.
"No woman has ever had me," I tell Jill as we soap each other and kiss. "I have wanted this ever since I showed you my naked body in the shop dressing room and you ran a fingertip along my cunt lips, watching you blow my man on Sunday has me lusting for you. Is it true you are bisexual?"
Jill smiles demurely and doesn't bother to answer as we dry each other off and kiss passionately with our hands all over each other. "Your tits are magnificent and the sexiest nipples I have ever had," she whispers as she licks them. "And I have never wanted to kiss a woman's arse until I saw yours the first time," she whispers as I enjoy her kissing and licking it as she kneels behind me.
"I want to give you new levels of sexual pleasure and you can watch in all the mirrors, I love the one on the ceiling. And I love some commentary while I am fucking a lady with my tongue, a huge turn on, don't hold back," she tells me as she lays me on my bed.
"You really are a very fuckable woman for both sexes," she tells me as she lays between my wide open legs, knees in the air, her arms wrapped around my thighs and licks her way up the insides of my thighs as she teases my engorged clit with a fingertip.
"Do you really want this?," she teases as her tongue flicks my cunt lips. "I can stop if you want me to."
"Yes, I do, don't you dare stop, that is exquisite, fuck my cunt with your tongue, fuck it, fuck it, fuck it for me."
"My life has turned around in the last few months, I have had sexual experiences I could only fantasise about, I am in a constant state of sexual arousal," I tell Jill in the afterglow.
A week later Jill phoned and reminded me, "I would love to watch my man Jac blow your man's nine-inches. Would you like that Sylvia?"
"We are both keen on the idea Jill, let's make it next Sunday and let's make it very exciting. I would love to tease your man with my naked body for you."
During the week Jill and I had decided that our men should both strip down to sexy jock straps and we would oil each other's men as foreplay for them.
"What shall we wear?, I asked,
"Less is more, lets both be stark naked, we need heels though."
Lots of sexual tension on the day as two younger and tense men who had never met each other size each other up. Without saying a word Jill and I undress each other as the two men watch mesmerised. I make a point of walking around Jill's man so he can enjoy my naked body, front and rear.
Jill's man Jac is a very pretty toy boy and has a good tanned body I note as he strips down to his bulging jock strap and stands with his legs apart as I start to oil his body, chest, inner thighs, arse, while Jill does the same to my man.
"I blew your magnificent nine-inch cock two weeks ago while Sylvia watched. Today we are both going to watch while my man blows you. Is that exciting for you?," Jills teases as she pulls the front of my man's jock strap down and applies oil to his already semi-erect cock.
"When was the last time another man sucked your cock Mitch?, Jill asks but I am pleased when he doesn't answer.
"Make it really good for us sweetheart, all the bells and whistles," Jill murmurs as her man starts licking and chewing Mitch's nipples while he feels the weight of his erection in his hand before Mitch fits his cock ring.
The two men have not said a word to each other but the sexual attraction is obvious as Jill's man speaks for the first time, "Two gorgeous, older, naked women want to watch me blow your nine-inch cock. Would you like that?"
"Yes, yes, do it, I am rock hard for you."
"What's your favourite position?"
"Lying on my back on the bed, we can all watch in the mirrors."
"Your cock is awesome," Jac says as he licks Mitch's balls after placing a pillow under his arse.
"Fucking awesome," Jac whispers as we watch him lick the underside, then the sides.
"Absolutely fucking awesome, and thick, my biggest ever challenge," Jac whispers as he commences sucking it.
The veins in his cock are bulging as Jac teases, "Love your huge cock, how long can you last for?," as he scratches his balls and lightly kisses and licks it, blows on it, then rubs the tips of his thumb and forefinger along it, softly then very hard.
Jill and I watch fascinated as Jac teases the tip of his cock between is lips, teases his nipples with his fingertips, then pinches them and I can almost feel him wince and react.
"Love your big cock Mitch, how long can you last for?," he teases again as he is blowing my man, intent on providing maximum sexual pleasure.
"Your cock is magic, but you still haven't told me how long can you last for," Jac whispers, "Do you like a long or short and quick blow job?
"Size is important and you are a full size. I like a man who can last and make me really work so I can demonstrate my skills with two women watching. How about a long slow teasing build up before I finish you off?"
"Jill likes talking to me like this when she blows me with another person watching.
"Yours cock is much bigger than mine, I am impressed, very impressed. Like an iron bar.
Mitch is getting close, very close, I can tell by his breathing.
"Finish him off then you can watch Jill pleasure me. She told me she loves watching you blow another man, especially a very well hung one. And Mitch is hung and very hard, rock hard. Is that for you or all of us?
"Mitch likes me counting down from ten to one, slowly though to reach orgasm. Should I count for you? I can start now?"
"Yes, need some more oil," Jac moans with his two hands wrapped around Mitch's throbbing erection with veins bulging as slides both them along his full length as as I apply some oil as he sucks the tip of it.
"Do it for us sweetheart, tell us about it, your cock is magnificent, fucking magnificent. … three, two, one," I whisper very aroused.
A few minutes later my sexual excitement and boundaries are reaching new limits with Jill kneeling in front of me as she licks my very wet cunt lips while I watch her man masturbating his modest erection.
To make this even more exciting and memorable I am going to try and hold back the huge orgasm I have been building up to.
"Look what Jill is doing to me sweetheart, is that a turn on for you while her man is masturbating. Do you like watching another woman licking my cunt? I do, love it," very much in charge of the situation.
Watching another man masturbate after I have just watched him blow my man as his lady licks my cunt is a huge new sexual experience for me.
"How about you Zac, is that good while you are masturbating?
"Would you like me to count to ten for you so we can orgasm together?"
I have the attention of both men as they watching closely and Jac appears to like what I am enjoying even more than my man.
"Cum with me when I get to one Jac" I moan as I count down from ten, ready for a huge orgasm as Jill is licking me in a frenzy.
"One, now, now," I am almost screaming as I have a fantastic long, shuddering orgasm and watch Zac blow.
"Today is going to be a very difficult act to follow sweetheart, such a turn on, so fucking good," Mitch told me that night while he was fucking me from behind with my arse cheeks in his hands.
"Such a turn on, so fucking good, you are a sex goddess."
---