The bulbous head of Joe's cock popped out from the brief's waist band as my open hand rubbed down the thick length. I cupped his balls, they were so full and weighty. I then took hold of the waistband and peeled the briefs to his thighs.
Normal, moral conduct had left my body, being driven by this new naughty sensation that throbbed through it now. I'd be hard pressed to think of a time in my life when I was driven to do something I knew I shouldn't. Lusty desire had me doing it now.
I finished pushing down Joe's undies, staring at his throbbing young cock sprouting up from the sperm filled soft sack. When I put my hand around the shaft, Joe softly moaned and flinched. Clear sticky pre-cum oozed from the tip.
I slowly stroked the length and Joe whined, "Oh Dotty. I don't know. I'm so excited. I don't think I can control myself."
I looked up at the young man. An excruciating expression on his flushed, handsome face as if he was going cry.
"It's ok honey. I know exactly how you feel. Let's take care of your over excitement before we get on to better things, ok. Would you like that. Your balls are so full of cum. You can cum in my mouth, ok."I told Joe, feeling just as excited as he was.
"I've had a blowjob before, but never til I came." Joe told me.
"Really? You can with me sweetie. I've had plenty of practice, you know, being married all those years. Climb into bed hon. I'll do that for you." I told Joe, releasing my grip on his fat shaft.
Joe did as I asked and stretched out in my bed. I climbed up kneeling between his legs. I picked up his hardon and stroked the pussy filling hard fuck tool and said,
"You have a very nice cock, Joe. You're going to make some woman very happy one day. Before that ever happens, though, you'll make me happy first, for awhile I hope."
I lowered my head and licked the clear pre-cum from plum head before sucking it into my mouth. Joe's hips flinched, my wet lips making him murmur pleasurably.
I ran my lips and tongue up and down his thick shaft a few times then sucked his sperm filled balls, one at a time. It excited me knowing that I'd be the first female to suck him til he came.
I knew nothing about sucking cock when I got married, but my new husband had me practice everyday practically until I got it right, and could handle his cum shooting down my throat with gagging and getting sick. Now I loved it, especially for this somewhat inexperienced young man.
I went to bobbing my mouth on Joe's cock until the head poked the back of my throat. I knew I couldn't take his entire thick length, but I opened my mouth and jabbed it in my throat a few times, "Uck! Uck! Uck!" I gagged myself with it then went back to using my lips on him.
"Oh Dotty," Joe moaned, "I'm gonna cum", grabbing my red hair.
I quickly brought my bobbing lips up and said, "Good baby. Cum in my mouth."
I massaged his balls with one hand as Joe jerked and squirted his creamy load down my throat. When he was finished I raised up letting his wet cock slap his abdomen and flat tummy.
"Did you enjoy that hon. Hope so, I did." I told Joe, smiling down him and devouring his lean, sexy young body.
Breathing heavy Joe panted, "Holy fuck, Dotty. That was great, awesome."
I pushed my thong down and under one knee at a time, pulling it free from my legs. I crawled up getting over Joe and he grabbed my big tits, pulling them to his mouth.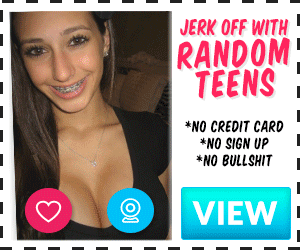 "You like my big titties in your face." I smilingly said, as I reached between my legs and positioned the bulbous head of his cock to my pussy.
I began pushing more and more, filling my pussy with young Joe's lovely cock. He said as still hard and I was going to keep him that way. I knew he would get excited again soon.
"Oh Joe honey. This is what I needed. I'm happy you came by to see me. I've been aching for this for many months. MMM, baby." I moaned as I worked my ass up and down.
Joe squeezed my big jugs together as I pumped on him. My nails raked his muscular chest. My much needed climax was ready to explode.
I didn't care if this was looked upon as taboo or immoral, I needed to screw and satisfy my aching, sexual desires. Joe was fulfilling this for me and I was very happy and pleased to have him in my bed now.
"I wanted to stop over sooner but wasn't sure if I should. I wanted this also, Dotty. After that time we spent together, you know, I wanted to come over every night after that. I love fucking you, being with you, all of you." Joe told me.
The sight of young Joe beneath me, the sensation of being totally filled with his awesome cock, make me have the hardest orgasm ever. I collapsed on his chest as my body trembled.
Joe reached down and gripped my ass cheeks, pounding his cock into my tight, cuming pussy, making my orgasm to go on, felt like forever.
Joe offered to stay the weekend, and I was going to keep this young toy boy here like he wished. I knew that as soon as he said it to me. I just hadn't admitted it to myself at the time. He can fuck me as much as he desires, any which way his youthful mind desires. Fuck me like I've never been fucked before. Make me sore. I didn't care at this point in my life.
This is how my new freedom began as a single woman again. I never imagined it would be with a young, hung hunk like Joe.
More next post.