Sunita Fucked By Father In Law, Sex with father in law, English sex stories, Sex stories in english, Father in law fucked son's wife sex stories.
Hi friends, this is Sunita, presently aged 28 from Kolkatta and possess physical charm that men of all ages find attractive ever since beginning of my teenage. God gave me beauty and that helped my parents to settle my marriage in a well to do conservative family. I used to dream about a handsome husband earning lots of money for me.
I kind of just managed to complete my grad from reputed college in Kolkata when my father got this marriage proposal. We were middle class and when proposal of Deep came, we grabbed it with both hands as they were rich and above all Deep was a handsome boy. Deep was working in Delhi with a MNC and we were told he was getting six figure salary every month.
As a result, my father(we also) did'nt bother to look into details of Deep and within three months, I was married off to Deep. It came as a surprise to me that Deep did'nt even kiss me on our 'Phool sojjo (first night). He seemed a bit disturbed and after a brief chat asked me to sleep.
My dreams of having wild sex (mainly compel on me by my friends that my husband would keep me awake seeing my assets ) crashed. I was treated well by my inlaws ( mother in law had expired, only father in law, sister in law (my age ) and widow aunt in law and her two Sons ) and their suggestion of honeymoon was callously turned down by my husband.
After about a month after the marriage, Deep was simply not intrested in my beauty and having sex and it hurted me more as my sister in law would nudge me here and there and say ' Dada to pagol hoe giye hobe aemon sundori bou pae (brother might have gone mad with beauty of yours).
It was not that I was dying for sex ( I had two encounters before marriage, first with my friend to whom I lost my virginity and second was with friend of my brother during his marriage) but something seemed odd.
Both Vikas (my friend) and Shishir da(my brother's friend) had complimented me and said that any man would go mad and will become my slave to have sex with me and here Deep, my husband, despite my cleverly disguised accidental (though intentional) cleavage show, did'nt seem to be impressed.
Coming back to story, when Deep said he would be going back to Delhi, my inlaws insisted that he takes me with him. After a lot of persuasion (to my surprise as to why he was avoiding me ) he took me along and within a month (of sexless days and night ) we settled down.
I observed that sometimes while sleeping he used to get huge erections (and I used to get horny) but still he would not touch me. I after about six months into marriage was still waiting for him. All my efforts to seduce him went in vain and he used to avoid me. I had frequently started to ask him to hook my bra etc etc and had even given him a strip show but of no avail.
I began doubting him that he has an serious commitment and is of faithful types and then one day I burst out and demanded explanation. He calmed me down and denied that he is seeing any girl . Meanwhile during all these days, my aunt in law would call me and ask ' Kobita, sob theek aache toh (Sunita everything is o.k or not )'.
That day, I called them and blamed them for ruining my life and in burst of anger told them that I, even after six months into the marriage, am still virgin despite my trying hard. There was a lull on their side and as my aunt in law disconnected I heard her saying to somebody ' jaar bhauy chilo, satyo holo(the fears have come true)'.
That night sky came crashing down on me as Deep sat with me and offered me drinks and told me that he is a gay. I laughed at first and then weep and asked him as to why did he then spoil my life. He felt sorry for me and said it was due to pressure from family and he tried hard to change but could'nt. Both of us weep and when we slept we did'nt know.
Next day, he as usual went to office and again begged for my forgiveness. After he went to office I cursed myself and my family and perhaps everyone in this world. I then got ready with mind made up that I would seek divorce and start my life again. Fortunately I could book myself a evening flight from Delhi.
I got ready wearing a saree with sleeveless blouse and packed my bag. I wrote a note for Deep that I am flying to Kolkatta. Just as I was planning to move out the door bell rang. It was my father in law. (I would try to translate our conversation )He looked at me and asked ' Kobita, you are going somewhere '. I replied ' yes, back home '.
He sighed and said ' aami bujhte pari, tumi onek raygay aacho (I understand, you are annoyed )'. Then he asked if I can make some tea for him. I rudely said that I would be late to catch my flight (even though I had some six hours but I desperately wanted to move out of that place ). He insisted and I could not refuse as there was a command and request both.
I made him tea and while having tea he kept mum. He then said ' I took early morning flight to come here and am without baggage '. I understood and gave him Deep's T shirt and a Pyjama. He asked me to wait till he freshens up and then he would talk. I dumbly sat and after bathing he came out.
He then asked me about the incident which I narrated graphically to him and started sobbing. He listened to me intently and consoled me. That made me weep and I hugged him saying ' aamar ki hobe'. He also hugged me and kept on consoling me. As gradually I was returning back to normalcy and tried to move out of hug,
I realised he was holding me tight and one of his hands was on my waist while the other gently rubbing my bare back consoling me. As I compel myself out of his hug, he softly held my cheeks saying 'aami bujhchi(i understand), don't weep '. His fingers caressed my cheeks removing tears and hair strands from cheeks and then his fingers touched my lips as if there was hair also.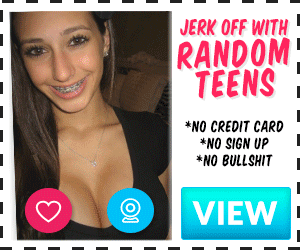 He gently pressed my lips with his fingers saying ' kedon naa, kedon naa (don't weep)'. Looking straight into my eyes he then asked me ' tumi Deep kay sodhrabar chesta korecho'. Before I could reply he gently pulled me and I rested my head on his broad chest and amidst sobs said yes.
He was now holding me from my waist and I felt his both his thumbs in a synchronised way moving up and down on my belly button area. It gave me strange sensation and immense pleasure. Being a woman, I knew his actions were not to soothe his daughter in law. I thought of pulling away but then it was stoking my desires and I was in dilemma.
He then kept his chin on my right shoulder and rubbed his chin over my bare skin. It had devastating effect and my whole body had goosebums. I felt his hot breath over my bare shoulder to neck area and even though I had stopped sobbing and weeping he kept on saying ' don't weep ' and continued with his actions.
His actions were gradually but at steady pace stoking my desires and with each passing moment arousing me more and more and giving me pleasure. I anxiously waited for his next step and he kept me waiting for quite some time before I felt a tinge of wetness on my neck. My FIL was now licking my neck by faintly touching his tongue over my neck.
I whimpered in his arms and he held me with his arms. Almost immediately, I felt my pallu slipping gradually. I was thoroughly enjoying and assisted him by myself pulling it down. Now with both exposed shoulder he rubbed his cheeks over them blowing hot and started cursing his son. He mumbled ' ki bokaa chele aamaar(what a fool my son is) '.
As his lips and tongue gently kept on caressing my both shoulders via my neck, his one hand caressed my ass and the other one's fingers sensuously kept on moving and playing around with my waist and thumb found way into my peticot and massaged gently just above my panties. I could feel my nipples getting erect and my breathing getting more and more erratic.
I was having a mental battle, wether to proceed any further with my FIL or move away, saving face of both of us. I felt that either I stop him now or else I will be blown away by the Tsunami of pleasure piling up inside me.
As I decided to move away his cheeks rubbed against my cleavage and my ripe melons made my decision so weak that it collapsed and before I knew I had already emitted a escatic moan, more like a baby weep, uuuuummm aaaaannnnnmmm aaannnmmmmm ooooonnnhhhmm oooonnnmmm.
He responded by gently caressinging my ass and his other hand got the courage to climb up to my melons, gently in lookout for my nipples from over the blouse and bra and simultaneously inserting the tongue into the valley of my cleavage and licking it as if tasting something.
His hand, which was on my ass doing caressing job, found its way inside the saree and petticoat and it mildly hurt as the string of peticot squeezed my waist but the pleasure was more. He gently caressed my ass from over the panties and then it went inside my panties and rubbed it. All his actions were so gentle.
His other hand, moving circularly over my melons finally succeeded in locating my erect nipple and soon I felt a gentle pressure of his teeths on my nipples from over the blouse and bra. I again emitted a moan, closing my eyes, my fingers gripped his hair and I literally pressed his face on my melons.
He nibbled on my nipples and then went back to my neck, all the while making me feel the hotness and wetness of his tongue. He licked my shoulders and in between his teeths held my blouse and pulled it away from my shoulders one by one. It exposed my shoulders and his kisses and licks only aggravated the goosebums.
His one hand was now busy removing my saree while playing around my waist to ass and other gently squeezing my melons. My mouth was full of saliva which I kept on gulping and used my tongue to keep my lips wet. I desperately wanted him to kiss me and without kissing me his hands and mouth were giving me the pleasure which Deep should have given me.
My hands crept into his T shirt feeling his chest and in my eagerness to be fucked it went down and gripped his hard dick.