Sperm Donation To My Sexy Teacher, Horny, Indian, Wet Pussy, English Sex Story, Sex Stories In English,Indian Sex Stories, Techer Fucking Sex Story.
Hi Friends, this is Rajesh again, the incident I am going to explain happened when I was studying 12th and the lady was my class teacher Fathima Madam. I was 18 at the time.
She was living with her in-laws and her hubby was working in Dubai and the couple had no kids and I knew that Ma'am quite unhappy about this. Fathima Madam was quite an attractive lady who in her mid-thirties with a nice figure and her hubby recently left for Dubai again after spending one month with the family, and I knew all this because I frequently visited their house for tuitions.
Let me come to the main story right away, I received a message from Fathima Madam asking me to come for tuitions at 2.30 PM instead of the normal 4 PM tuition time. I wondered why Fathima Madam was asking me so early as I wanted to enjoy my nap on a Saturday afternoon. Nevertheless, I had to go because she had a very bad temper and I didn't want a hearing from her.
I rang the door bell of her house at 2.30 exact and was surprised to see Fathima Madam opening the door herself today, because usually the door was opened by her father in law or her mother in law. She allowed me inside and closed the door and bolted it. I was surprised when she locked the door and my eyes were searching for her in-laws which she observed and said, "Abbu has gone to a Darga to pray for us to have a child and they will be back in the night. Come and have a seat I need to talk to you something personal with you, Rajesh."
So, I was alone now with Fathima Madam in her house and sitting on the sofa looked at her, she looked like she had a bath just now and was looking elegant in a blue saree and she never wear burkha in the house nor in school. I wondered what she has got to talk with me and that too alone.
Fathima Madam pulled a chair in front of me, sitting on it, she held my hands in hers and said:" Rajesh, I will come straight to the point without wasting time and I know that I can trust you, but still…"
Myself: You can trust me, Tell me, Ma'am,"
Fathima Madam still holding my hands said looking at me in my eyes" As you know my hubby had come home for holidays and left for Dubai again. I tried a lot to conceive from him during this one month and I am not sure this time too. So I want to be sure of getting pregnant this time and I want you to help me, Rajesh."
Myself: Why are you saying me all this to me Ma'am, and how I can I help you."
"I know that you are not a kid and I have heard that you are dating your girlfriends and fucking them too…..Hmm…….I want you to fuck me till my periods stops and so that I can be sure that I am having a child for sure this time, and this week is the right time for me to get impregnated and my Doctor suggested me so."
I was taken aback upon hearing her, regained myself" But… Ma'am."
" I know you are afraid of my hubby coming to know of this, No….he won't suspect, he doesn't know my periods cycle, anyway he just 2 days back and if you can make me pregnant in the next 15 days, he will think that I got pregnant from him as the month can't be missed. But if I don't get pregnant in this period cycle, I won't ask for your help in the next periods and you will have to forget me and the entire episode of ours. Are you willing to help me out, Rajesh?.'
I was on cloud nine on hearing her, who doesn't want to fuck such a hot lady and she wants me to be the father of her child, but still, I had my own doubts and expressed it," Of course, Ma'am, But why did you choose me."
Fathima Madam said," Good question……I could have got fucked with anyone, But I know you from last 2 years, You have a roving eye, but you are a decent boy and know that I can trust you with my intimate and personal things. But we have only another 5 hours now before my in-laws come home and only 15 days to plant your seed in me. I hope it works today as Abbu is praying for a grandchild and here I am helping them to have one…come on….Rajesh, only if you are willing…".
I just looked at her and nodded my head and she said, "Lets us not waste much time"
Fathima Madam who was still holding my hands stood up and led me to her bedroom and I followed her like a lamb watching her back and her bouncing buttocks on the saree made me really curious and impatient to grab her ass, take her in my arms and fuck her there and then itself.
But I knew that I have to be patient and I saw her go and lie on the bed and looking at me said" I think you know all the details, Rajesh…..I needn't teach you anything here in the bedroom, but make sure you plant your seed properly…..Enjoy yourself with me and my body…come on..Rajesh."
I removed my T-shirt, pulled down my pant and jumped on the bed next to her with only underwear on me.
Fathima Ma'am wrapped her legs around mine, hugging me firmly and she kissed me randomly on my cheeks, licked my lips with her tongue and engulfed my lips into her mouth. As a boobs lover myself wanted to see her boobs, so I then slowly went down releasing my lips from her and pulled her saree pallu from her shoulders, threw it below her waist to expose her breasts on the blouse.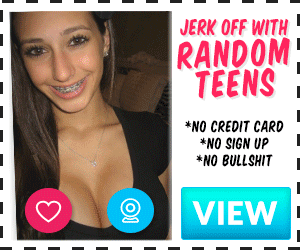 I hungrily kissed her boobs over blouse and oh boy it was really big and looked like twin towers with sharp peaks. I then went down further kissing her belly, licking the sweat on her waist and dipped my tongue into her deep navel. Her navel was hollow and very deep. Fathima Madam moaned a bit, "Mmmmm….aaaahhhh……Rajeshhh……You know how to arouse a sleeping lady, oohh…Boy" as I licked her navel deep inside.
I then removed her saree fold from her waist and untied the knot of her petticoat and threw it on the floor. Fathima Madam was wearing black panties and she reached out her arms for me to hug her, but I took her hands lifting her up, made her sit on the bed in her panties. I went behind her bringing my hands to her front I pressed and squeezed her boobs really hard on the blouse and she moaned in pain and pleasure. I slowly unhooked her blouse hooks, removed it from behind and threw the blouse on the floor.
Fathima Madam was wearing a black bra extremely contrasting to her wheatish colour boobs. Her breasts were literally looked like two mangoes. Her bra was seriously tight and it could cover only her huge breasts, exposing her fleshy breasts on top and the sides. I pulled her bra strap down unhooked it, removed it and threw it besides her blouse. She then lifted her arms and held my head as I rubbed my palms over her armpits. They were shaved but had a lot of hair sprouting on it.
I then gently pushed Fathima Madam on the bed, and she was watching me and co operating for every act I was doing. She was looking very sexy in a black, yet quite transparent panty and was smiling at me. Both of us were in our underwear's. I spread her legs and witnessed a cushion like soft buttocks. I stepped between her thighs and rubbed my dick with my underwear on her panties.
Fathima Madam said "C'mon….Rajesh, it's already close to 3:00 pm now, hurry up…… Let's do it quickly, come and fuck me now and plant your seed in my pussy."
"Ok…Ma'am", I replied and got really geared up. I raised her legs up, pulled her panty down her legs, removed it and threw it next to her saree. I then stood on the bed and having a clear look at her hairy pussy, slowly pulled my underwear down exposing my hard and 8-inch hungry cock to her.
Looking at my cock she immediately gasped," oh…..GOD.. Your PENIS is so thick and long. It's bigger than my husband's penis. You have got foreskin at the tip, Ohhhh …..Boy….I like to suck that foreskin of your cock, My hubby has no foreskin just the cockhead tip…I will suck it later, come first fuck me…..fuck me, Rajesh."
Fathima Madam smiled at me viciously. I held my cock in my hands and was looking at her nude body from top to bottom. She had some flesh around her waist and her arms were really broad and chubby. I then slowly went down on my knees , sat on the bed between her legs, rubbed her pussy with my fingers and dipped my middle finger inside to see if she is ready to have my cock, and Oh, God..She was dripping already; she was so wet and sticky inside. I dipped my finger deep inside and rolled it inside her pussy. It created a hich kich sound inside and she held her breasts tight and moaned," aaahhh ……………aaahhhh …………yyyyeessss…….. ….mmmm."
I then got really tempted to put my cock inside her wet pussy and immediately removed my finger from her pussy. It was really drenched inside her cunt. I then held my cock with my wet fingers, placed it on her pussy lips and pushed it inside her pussy.
Fathima Madam gasped," Aaaahhhhhh……..slowly Rajesh, it could hurt my pussy as I am used to my hubby's small penis, please be gentle with me while going inside with that big penis of yours."
I was so hungry to crush her pussy with my cock, but I had to obey her, so I started fucking her by slowly moving my cock up and down inside her moist pussy. She had closed her eyes now, grabbed the bed tightly with both hands and kept moaning," Mmmm ………haaaa…….. ssssssss ……………………mmwwwaaahhh………. mmmm……..oohhhhhh……Rajesh."
Her pussy was so wet and sticky that it made a lot of sounds as I moved my cock up and down inside her pussy. I grabbed her boobs and gradually increased the speed and pumped my cock fully into her cunt, hitting my waist against her waist.
It was seriously electric inside her as my cock rubbed against the inner walls of her pussy. I also started making sounds, "Mmmmmmhh mmhhh hhmmm" as I got charged up and was really rough fucking her so hard and wild.
Fathima Madam started to shout a bit louder now, "Aaa…………aahh………ooohh ……hhhaaaaa………… ssssssss………………. oooohhhhh ………………..aaaaaaaahhh."
I wanted to have even more intimate sex with her, so I dipped my cock fully into her pussy locking my waist against her waist and slowly lowered my body and lied over her body taking my hands off her soft boobs, slowly swiping it over her rough underarms, pushing my arms underneath her and hugged her tightly.
Fathima Ma'am also hugged me tight with her broad and fleshy arms rubbing my back sensually with her soft hands. We had some really tight and intimate sex as literally stuck over her body with my dick fully immersed in her hot wet and sticky pussy.
Both of us were loving it as she moaned and whispered," oohhh …Rajesh, this is great..aaahhh, You sure know how to fuck a girl, oohhh, Boy."
I sensed that she was enjoying the sex for more than having one for baby. I got really charged up and started to move my cock once again up and down and rolled it inside her cunt rubbing her flesh inside by sleeping over her and hugging her tightly.
It was really electrifying. I lifted my head up and saw her half closing her eyes and enjoying her sex with me with a mild smile on her lips. I also saw her lips which were wet with her saliva and I slowly put my head down and sucked her lower lip into my mouth.
Ohhhhh…….Boy, it was so soft and juicy. She tried to remove her lips from my mouth, but I sucked it deeper inside gulping her lower lips into my mouth.
We were sweating very heavily but I never bothered about that. I continued to fuck her very tight and hard and suddenly my cock started vibrating inside her pussy. I had lost control of myself and I felt my semen gushing out and spilling in her pussy. I wanted to fuck her and enjoy her more but I could not control my excitement and the feeling of ejaculating inside a woman was seriously unbelievable as I pressed her tighter to my chest and rolled over the bed once with her getting over me.
Fathima Ma'am closing her eyes was receiving my hot cum in several spells inside her pussy with my cock fully immersed inside her wet and sticky pussy. It was a thrilling experience as I cummed sleeping over Fathima Madam unloading my hot semen into her pussy.
I hugged her sweaty slippery yet soft body tightly and locked her legs with mine and splashed my white cream inside her biting her fleshy shoulders. I also felt that, those few seconds were the best moments of my life. After the ejaculation, we once again slowly rolled over and my cock became a bit soft and small and was almost out of her pussy. As I got on top, both of us were breathing very heavily.
Fathima Ma'am smiled at me, rubbed my forehead and whispered: "How do you feel now, Rajesh, Did you enjoy yourself fucking a 35-year lady like me?."
I could not explain to her how delighted I was and this wasn't my first sexual intercourse. In some excitement I told her "You are hot,….. And your body reciprocates when I am fucking you, unlike the girls in our college, Fathima. I enjoyed it thoroughly."
She gave a broader smile and asked "Ah…Ma'am to Fathima….But don't forget that I am your Fathima Madam in the outside world and in my bedroom I am your lover Fathima and you are my stud."
I just nodded and she asked softly and in good mood "Baby, Did you enjoy fucking your Fathima teacher."
I told her with a little hesitation "Actually Fathima , I was looking at you and your body when you are not in burqa for the last 7 months right from the time you came to our class and I used to masturbate myself thinking of you and your body curves. To be straight and honest, I was waiting for this day for the last 7 months."
Fathima smiled at me surprisingly with eyebrows raised and asked "Ohh… is that so? So what did you like in me, Rajesh?."
I felt shy answering her. She said "What's there to feel shy now. Both of us have seen each other from top to bottom and we have mixed with each other. You can now be very open with me. I am a 35 year old woman, 14 years elder than you were thinking of me and masturbating yourself. I want to know what made you feel that way."
My words literally stuck in my throat but with a lot of hesitation I told her straight
"Fathima , actually I had a fantasy to fuck middle aged woman like you and I was bored of fucking skinny girls in our college . Adding to that you look very cute and your milky white skin and broad fleshy arms drove me crazy. Also as you walk the way your buttocks and breasts shake like bouncing balls in the front and back too. I was seriously tempted to think of you and wanted to see you nude on bed one day and you fulfilled my wishes today."
Fathima was even more shocked hearing this and with a smile said "I never ever thought you were looking at me with such intentions! Anyways… Is your desire fulfilled now, Baby? Satisfied?."
Actually I wanted to have another intercourse with her. So, I without even replying her moved over her and tried to fuck her. But she immediately held my waist; turned at the clock and said "It's already 4:30 pm. Not now, Rajesh, my in laws will be coming at 6 and I desperately need to take a bath now after your fucking."
I immediately replied "Just give me 10 minutes more, Fathima, I want to make sure that you get pregnant from me today" and without waiting for her response turned her face and kissing her came on top of her again. I felt my cock growing big once again. I put my hands behind her shoulders pressing my thumb on her rough armpits. She also spread her legs letting me between her legs.
I lowered my buttocks and placed my cock on her pussy lips and chucked it in and straight away fucked her hard by moving my dick back and forth inside her pussy kissing and licking her cheeks.
Fathima initially moaned," Mmmm mmmmmm sssssssss hhhmmmm" and in a few seconds started screaming," Aaaahhhh…… aaaahhaaaa hhaaaaa ooooohhhhh" grabbing my back head tightly as I thumped my cock hard and rough inside her wet and sticky pussy hitting my waist against her waist.
I felt tired and stopped fucking her rested with my cock inside her pussy. She slowly whispered "Rajesh, I feel your 10 minutes is over. Let's stop now."
But I wanted to cum inside her and so again without responding to her I grabbed her wrists, raised her arms over her head, raised my upper body and started to crush her pussy by jamming my cock hard inside her cunt. As I kept rubbing my cock on the inner walls of her pussy, it created a serious tickling sensation. In a few seconds, my cock erupted and I felt, for the second time, my semen pouring out of my cock into her pussy. It was really electric and I could not resist the immense pleasure of ejaculation as I tightly grabbed her balloon like boobs after taking my hand off her wrists and rubbing all over her arms and armpits and I this time I screamed," Aaaaaaahhhhh………. hhhaaaa……. ooohhhh…….. aaaaaahhh" as my semen literally poured into her pussy.
I slowly slept over her breathing heavily and my cock once again became soft and got smaller and almost came out of her pussy. She slowly rolled me on the bed besides her. She was also breathing very heavily and as I turned and saw her, I noticed some red line marks on her lemony boobs. I realized that they were my finger marks as I squeezed her boobs very hard enjoying my ejaculation.
I then slowly went close to her and gently holding her right boobs, sucked her left nipples. Her nipples were pointed and sharp and were really tempting. She was taking her breath back but did not prevent me from sucking her nipples. I licked her nipples and sucked the upper part of her boobs into my mouth. I also squeezed her right boobs gently and sucked it into my mouth, licking her and sucking her pointed nipples and she allowed me to do it by just running her fingers through my hair.
In some time, I felt immensely satisfied with my experience on the bed with Fathima and I once again slept beside her. She had got her breath back by that time and she slowly turned towards me and said: "I really enjoyed having your penis inside me especially the second time because my intentions in having sex with you were different when we did it for the first time."
I smiled, got close to her and with my hands on her belly said "But I enjoyed our intercourse thoroughly both the times Fathima. You are one awesome lady." She was seeing me with a starring smile on her face and I reminded her saying "Don't forget to have my baby inside your womb and you should tell me first the good news to me."
Readers can mail me at ……[email protected]……with their valuable comments and feedback to my story. Girls and ladies can chat with me on hangouts to share their sexual experiences with me.