I gave her gorgeous ass a spank, making her ass cheeks jiggle in a seductive wave. She turned her head to look at me wanting more as her eyes looked at me filled with lust. I gave her another spank, this time she moaned softly and spread her ass cheeks for me. Both her tight ass hole and her dripping wet pussy were there for the taken. I gently pressed my tip against her tight ass hole.
"No! That is out of limits" she moaned.
I wanted to test the waters and pressed my tip against her tight ass hole. She moaned softly and looked back at me with a mixture of arousal and anger. That just made me want to fuck her ass even more but let's not push it. I gave her another spank before rubbing my cock over her soaked pussy, so slick and slippery, ready to be fucked. It was so wet and dripping so much my cock was soaked just from a few rubs. I grabbed her hips and slowly pushed my cock deep into her. Her pussy quickly engulfed my cock as she moaned softly.
"Baby! Have you seen my bright blue lingerie?" My wife asked from up the stairs. She was asking from where she couldn't see to the kitchen but could clearly hear us.
"I don't know, I haven't seen it. Are you going to wear it?" I said as Claire's pussy tightened around my cock harder than ever.
"It was supposed to be a surprise, but I don't know where it is. I will use a different one. You better come up and check it out" she closed the door to our room as Claire pushed back against my cock.
"Such a slut, you love getting fucked by your sister's husband that much huh? You want us to get caught?" I fucked her slowly.
"Fuck! I deserve your big daddy cock not my sister!" she moaned slightly louder.
"Stop moaning or you will get us caught" I spanked her.
"Then fuck me harder Daddy!" she moaned.
My hand slipped under her body, slowly sliding up her stomach, up her gorgeous tits, and right on her neck before I kissed her back and fucked her faster. Her moaning slowly became louder and louder, like she was taunting me. I slipped my hand higher and covered her mouth to muffle her moaning. I slowed down my pace by pushing my cock as deep as she could take it with each thrust. Her pussy began to tighten hard around my cock, making me slip my grip over her mouth in a moment of pleasure. She took the opportunity and sucked my thumb as I fuck her. She turned her head slowly while greedily sucking my thumb with her eyes completely lost in lust. That simple action broke me completely. She looked so sexy, and it was so hot I couldn't help but yo fuck her rougher.
"Daddy! You are so rough!" She moaned softly against my thumb.
I held her hip tightly and held her head with my thumb in her mouth as I began to fuck her senseless. Her pussy quivered as my cock filled her tight pussy. Something in her was so eager to be fucked that she actively pushed back against my thrusts, making my cock push that little extra deep.
"Daddy! I am close, don't stop!" My thumb muffled her loud moaning.
I gave her ass a hard spank as I pounded her slutty pussy. Her body began to tremble as I used her body for my pleasure. I gave her a few more hard thrusts before she began to cum all around my cock. As she moaned against my thumb, I slowly covered her mouth completely as I took this opportunity to keep fucking her sensitive pussy. My hand stopped holding her hip and slip over her pussy before rubbing her clit with my cock still pounding her. That broke her, she began to shudder violently as she squirted all over the counter.
"Fuck! I needed that so badly. Let me clean you, Daddy" she moaned and pushed me back playfully before kneeling before me.
"No, clean this mess and I will come back later" I tapped my dirty cock on her nose.
"But…" she pouted.
"Clean up this mess," I said before caressing her cheek and walking out of the kitchen.
She looked at me while biting her lip and was a bit disappointed she couldn't get a load of my cum. I gave her a wink and blew her a kiss as she grabbed paper towels to clean the mess she created, and I walked up the stairs to my room. I opened my room to find my wife in a super sexy white laced lingerie. She was checking herself out in the mirror just after coming out of the shower. Her body is so sexy and fit. I walked closer to her and hugged her from behind as she blushed slightly.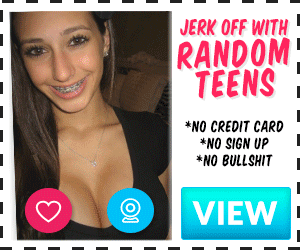 "Is Master done fucking my sister?" She bit her lip and looked at me through the mirror.
"Yes, and I brought you a gift" I kissed her neck softly.
"Is it your hard needy cock? That is pressing against my ass cheeks." She moaned softly.
She stepped forward before turning around and kissing me passionately. Her hands rested against my chest for a few seconds before slowly crawling down to my shaft. Her soft fingers caressed my soaked cock before she scratched my chest. She bit my lip playfully before kissing down my body. Her lips slowly kissed down my jaw, my neck, and my chest took a slow and gentle stop at my abs and finally, she kneeled. Her eyes lit up and slowly licked her sister's juices off my cock.
"Hmm, you have been a naughty master. Making me taste my sister's delicious pussy juices off your delicious hard needy cock." She moaned and licked all of my cock in search of every drop.
"She tastes better than you" I smirked and tapped my cock on her tongue.
"Master you are sure you want to continue? You will get in some hot steamy waters" She smirked and nibbled my tip playfully.
"Definitely, she even asked me out for a work party" I smirked and caressed her cheeks.
"Oh, she didn't" my wife sucked my tip hungrily.
"She even told me to lie about it to you and fuck her in secret" I moaned softly.
"And you were going to follow through?" She sucked the sides of my shaft.
"Of course not, nothing is better than your submissive lips on my cock but she's even more of a slut than you" I moaned.
"Maybe I will stop and teach you a lesson for comparing me to my sister" She sucked my balls.
"Oh really?" I smirked and pressed my cock against her closed lips.
"Yes," she smirked against my tip while swaying her ass like a pup.
I tried to push my cock in her mouth but she resisted with a big grin. She is always so bratty when I tease her all day at work. I pushed harder and she let my cock in but I wasn't going to let her suck my cock for free. I slowly began to fuck her slutty mouth as her pussy dripped on the floor.
"Hmm, you have been a patient girl" I moaned.
She nodded and sucked my cock hungrily while showing me how wet she was after a long day of teasing. Her tongue skillfully swirled over my tip as she began to finger her soaked pussy. She looked up at me directly in the eyes while enjoying my cock that was in her sister just a few minutes ago and she was more than loving it. She pulled her head back for a second before rubbing her soaked fingers all over my cock and sucking it again. She greedily sucked her juices off my cock while going back to finger herself. As she is sucking my cock so enamored, her sister opened the door to our room.
"Hey guys… dinner is ready…." Claire stared at us.
My cock immediately throbbed inside my wife's mouth as Claire froze. Her eyes scanned us as my wife didn't care at all. She wanted my cock more than anything right now and her sister watching us was an afterthought. My eyes opened wide as she was still wearing my shirt and completely naked underneath. My wife gave her a side eye as she kept sucking and licking my cock but didn't react to it.
"Sorry I interrupted you two" She blushed and closed the door.
"Was she wearing your work dress shirt while not wearing anything underneath?" My wife asked me with a bit of a mad look.
"Yeah," I blushed slightly.
"That's our thing" she bit my abs a bit angry.
"Sorry, I thought she would look absolutely sexy" I moaned as she rubbed my tip vigorously.
"Hmm well, that's out of limits next time. No one uses your clothes except me" She sucked my cock harder than ever.
"Yes baby" I moaned.
"You better pay me back by using me like a fuck toy before we go down for dinner" she nibbled my swollen tip.
I pulled her up and pushed her on the bed while she looked at me with a big smile. She spread open her legs for me, showing how useless her panties were to cover her soaked cunt. I crawled over her and kissed her passionately while noticing the door opening slightly, just enough for a tiny slit of light to come through. I ignored it and didn't react to it as I knew it was Claire. That made me even more aroused by it. I kissed down my wife's perfect body, licking around her round tits. I was tempted to take off her bra, but she looked so sexy with her tits supported by such sexy lingerie. I kissed down her tone stomach and right down to her soaked pussy. I pulled her panties to the side and gave that pussy a slow and sensual lick while side-eyeing the open slit at the door.
"Master! Please don't stop. I need your tongue in me please!" My wife moaned.
I gave her pussy a kiss before pulling down her soaked panties and throwing them at the door. I gave her a slow and sensual lick, parting her pussy lips with my tongue as I kept an eye on the door. Something in me wished Claire would open the door just a bit more and grab her sister's-soaked panties but that's a hit too much. But I wouldn't mind her opening it a bit more so I could see her.
I slowly swirled my tongue over my wife's sensitive clit as I motion Claire to open the door just a bit more. My wife arched her back as I slowly slipped my tongue inside her. My tongue licked and twirled inside her as I looked up at her. Her eyes locked with mine for a second before closing them tight and grabbing my hair. Her voice hitched in her throat as she began to shudder vigorously against my tongue. It didn't take much longer for her to squirt on my face. The videos, the photos, and the messages all day drove her insane and completely soaked me. I pulled back and licked up her stomach as she panted heavily.
"You haven't fucked me yet and I am already shivering. Give me a minute baby" She smiled and ran her fingers through my hair.
I gave her a wink before walking to the bathroom to clean myself. As I was walking, I noticed the door was slightly more open. Couldn't see enough but that was definitely Claire. I cleaned my face and went back to my wife. I placed my hard throbbing cock on her soaked cunt as she moaned suddenly.
"Wait! Don't! Give me more time, it's a bit too sensitive right now" She panted and smiled.
"I will go check out if dinner is actually ready" I rubbed my cock on her soaked pussy.
"Fuck! Stop it, master, you will get to fuck me later" she moaned and bit her lip.
I smiled and blew her a kiss before walking to the door naked.
"Hmm, you know I live seeing you naked hut put on at least shorts, we have guests" my wife smirked.
"Fine" I smiled and put on a pair of shorts and blew her a kiss before walking out of our room.
I closed the door to my bedroom to find a wet spot on the floor close to it. I walked down the stairs to the kitchen where I found Claire still with my shirt but with her cheeks completely blushed. I walked closer to her and gave her a gentle kiss on the cheek.
"I am sorry" she blushed darker.
"For what?" I rubbed her cheek.
"I didn't mean to watch you eat her out but now I want the same" She blushed and turned to me before kissing me passionately.
"First clean my cock" I kissed her back.
"Yes Daddy" She kneeled and pulled my shorts down before giving the underside of my cock a slow and sensual lick.
"How does it taste?" I asked while running my fingers through her hair.
"Err is that my sister's juices?!" She blushed but kept licking my shaft, greedily tasting her sister's juices off my cock.
"Yes," I smiled and moaned.
"She tastes like strawberries" She blushed and sucked my cock.
"Do you want me to eat you or…" I was interrupted by her sucking my tip vigorously.
"Uh huh, I need your tongue in me, Daddy! Or do you prefer master?" She moaned and smirked.
"Naughty naughty" I booped her nose with my tip before pulling her up.
I grabbed her arm and pinned her to the wall at the base of the stairs. I kissed her passionately while pinning her arms to the wall. Her breathing became heavier as we were just a door away from getting caught. I slowly unbuttoned her shirt and kissed down her gorgeous body. My lips kissed her neck her perky tits, and I gave them a gentle suck before continuing down. She moaned softly before gently pushing me down to my knees. Her eyes lit up with lust and hunger as I licked down her stomach.
"Feels so weird having Daddy on his knees" she giggled.
"This is rare, you better take advantage of it" I opened my mouth.
Without hesitation, she pushed her pussy against my mouth. I greedily accepted her pussy and licked it slowly and sensually before sucking her clit. Her body shivered and her hands quickly covered her mouth as she almost screamed in pleasure. Her soaked pussy was so sensitive it didn't take long for her to tremble. I pushed my tongue inside her and that was enough to make her grip my hair. I looked up at her with a big smile before working my tongue inside her. Slowly twirling and swirling my tongue inside her, mixed with a few sucks to her clit at the same time. Her knees slowly buckled under the pleasure as she came into my mouth. She kept her mouth shut as she heard my wife moving upstairs but was about to scream in pleasure as I kept sucking her clit.
"No! Please Daddy stop!" She bit her lip trying not to scream in pleasure.
"When I am done with you, you will change clothes okay," I said while licking her stomach.
"Yes! Daddy! Just please stop" she panted.
"Nope, you wanted my tongue, I want you to cum again" I smirked and sucked her clit while fingering her.
Her body shivered and her voice squealed as she came again. She panted heavily and almost fell as her knees gave up. I held her up and princess carry her to her room.
"Wow! You know, I haven't ever felt lightheaded after an orgasm" She panted and held me.
"I will bring you water" I slowly lowered her onto her bed.
"Thank you, baby," She smiled and breathed slowly.
I walked out and put on my shorts before grabbing a glass of water and bringing it to her. She looked at me with a big smile before grabbing the glass and kissing me.
"I am feeling better, just need a bit of time to cool down after such an amazing orgasm" She smiled and drank water.
"See you at dinner then" I kissed her forehead and walked out.
I walked to the kitchen and checked on dinner and everything was perfect. I went up to my room where I found my wife changing into a mini-skirt and one of my dress shirts. She looked back at me a bit embarrassed but confident.
"What do you think baby?" She asked while giving me a twirl.
"You look absolutely sexy" I bit my lip.
"Hmm, then you will get to fuck me like this" She rubbed my chest and kissed me.
"I would love to" I smiled against her lips.
"Bad boy, you went out and ate my sister's pussy. I can taste it on your lips" She smirked and bit my lip.
"Oops," I chuckled.
"For that, you will have to wait until after dinner to rail your sexy girl" She giggled and wiggled her mini skirt at me.
"Fine" I chuckled with a raging boner.