Hi friends, my name is Rahul, age 34, married to a busty bong girl of the same age. I am slim, with a very small dick, and I am a sissy. By sissy I mean, that I am a 'fattu' (I am scared of everyone).
I cannot last more than 2 minutes in the bed with my wife and cannot satisfy my wife. But still, my wife is loyal towards me. She is very dominating and on occasions, she has beaten me black and blue too.
I am too scared of her to raise my voice. On top of that, I don't have a job and I am dependant on my wife for food and shelter. So I listen to her all the time. The following story is a fantasy story. Please read and enjoy.
We have recently moved to Kolkata as my wife was posted her for her job. We have been in the city for 1 month and my wife was busy with her work while I took care of the home by cooking, cleaning, etc.
We have no sex life as of now and due to this frustration, my wife beat me regularly. Then on one Friday, she called me in the afternoon.
Puja: Hello.
Me: Yes.
Puja: Come to the Malancha Cinema hall at 9. We will watch a movie tonight.
I was pleasantly surprised by her gentle voice. I kept silent.
Puja: Can you hear me?
Me: Yes.
Puja: Ok. Get there on time. I will reach there directly from the office. I got a big promotion today, so we are celebrating.
Me: Ok. I will be there at 9.
Then my wife disconnected the call. I was very happy. I completed all the household work, took a bath and got ready for the movie.
I reached the movie hall on time and saw that my wife was already there. We went in and watched the movie. It was a crime thriller and both of us enjoyed it.
After the movie, we came out and went to the nearest restaurant, and took take out food. We then walked to our home together.
When we were near our home, a car passed by our side which stopped a few meters ahead. I was very scared thinking why the car stopped. Both of us started to hurry toward our home.
As we crossed the car, one guy with a heavy voice spoke, "What a lovely ass. If you agree, I would make it mine. If you don't agree, I would still make it mine. Man, what an ass. Would fuck it for hours."
We both looked at each other and before I could say anything, my wife turned around to confront him. I held her hand and pulled her and we walked away quickly. My wife was visibly angry at me.
Once we reached home, she slapped me hard and said, "What kind of fucking man are you? One guy was passing lewd comments on me and you ran away?"
I was ashamed of myself and lowered my head in shame. She again slapped me a few more times and kicked me too. After that, she controlled her anger and said, "Tomorrow, we will go to the police station to complain. I have noted the car number. Police will trace him using that".
I tried to reason with her, "But they might be very mighty powerful. We are new to the city, we don't know anybody here."
Smack! One more slap. Tears came in my eyes. She said, "He was eve-teasing me. You would not understand how it feels to feel like a meat in front of these people". I nodded and agreed to go to the police station the next day.
Next day, we went to the police station. We met the CI there and filed an FIR. We also provided the car number. The CI told us to go home and they will do the investigation and would call us soon.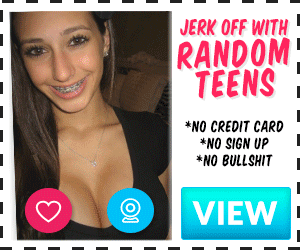 We thanked him and went home. We rested the whole day and tried to not discuss the previous night's incidents. At 10 pm, the doorbell rang.
I went and opened the door. Around 5-6 men pushed me aside and they entered the house. They pulled my wife from the bedroom and threw her in the drawing room.
We were too traumatized to say anything. Then we saw the guy from the last night enter our house. He sat on the sofa. We were on the floor scared. I saw fear in my wife's eyes for the first time. Probably she was scared of what the guy would do to her.
I was mildly happy for my wife to be in such a situation for all the beatings she gave me. After a long pause, he said, "You complained about me to the police?". My wife nodded yes.
He continued, "Why?". She now regained her composure and said, "Because you passed lewd comments on me."
He shook his head and said okay. Then after a long pause, he ordered me to stand up. He then said, "My Name is Nasir. I am the son of the councillor here. So what you did was wrong. But there is a bit of confusion here."
Both of us looked at each other puzzled. He continued, "Give me 2 minutes to clear your confusion", and ordered something to his henchmen.
They all came toward me and tore off my clothes. And within a minute, I was standing nude with all them holding me! I chickened out and could not fight back. My wife was taken back by all this and was shocked to say anything.
Nasir again ordered something to his men. He bent me over for all to see my ass. Nasir then pointed at my ass and said to my wife, "I was talking about this ass yesterday. Not yours. I want his ass."
Both of us were shocked. But what he did next changed my life forever. I was still bent over and suddenly, I heard the zip open. To my horror, I felt someone behind me. Nasir had decided what to do.
I looked at my wife and she had a look of horror in her eyes. Never in her wildest dream would she have imagined her husband bent over and another man about to take his masculinity.
I was never a man for her, but this was not what she or I ever thought. Nevertheless, my thoughts were cut short when I felt Nasir's dick-head poking at my ass hole.
I kept still and waited for the inevitable to happen. I tried to look at my wife. She was still speechless on the events that were happening.
Now I felt a bit of pressure on my ass hole as Nasir pressed his dick into my virgin ass hole. He was unable to do so, so he came near my ear and whispered, "Relax or it will pain even more. Understood?". I nodded yes and tried to relax to lessen the pain.
Nasir again started his quest and soon was successful in pushing his dick head in my virgin hole. I cried out loud on which he gagged me with his mouth and exerted full pressure again. It was paining a lot, the shame of getting fucked in front of my wife was too much.
My ass was burning like hell as he continued pushing it in. It pained even more as he was not using any lubricants. My dick was small, so I was not aware of how much inside it can go in. But it looked like it kept on going in and in.
This went for a while when he finally gave a loud grunt and pushed his whole dick in. I cried out loudly which was muffled by his gagging.
It was long and thick which I understood. And then he slowly started fucking me and was pulling his dick out and then ramming it in back. I was too scared to fight back and was just waiting for it to end.
I tried to look at my wife and saw that she was now looking at me at disgust. I closed my eyes and left my fate with what was happening.
Nasir has now increased his speed and fucking me like a bull. Slowly and slowly, I was also getting into a rhythm and was starting to like it. I was also pushing my ass to get in rhythm with his fucking.
Nasir laughed and said, "Look like the bitch is liking it. Leave his hand", and ordered his henchmen to leave me.
I was now free and he removed his hand from my mouth too. I could have pushed him back but now I was enjoying the fuck and kept myself in the bent position and started moaning with his bull-like fucks.
After a while, he pulled his dick out and asked me to turn around. Then he ordered, "On your knees". I quickly took my position. He again ordered, "Now suck me till I cum".
I did not know what to do, so I looked at my wife. She now screamed and said loudly, "Do as he says. He has already fucked you. You are no more a man". I obeyed her and went on my knees and took his dick in my mouth. I started sucking him as I have seen pornstars in porn films.
His was a big dick, around 10″ and 3″ in thickness. I was struggling to suck his dick and he was getting restless.
After a while, he ordered me to lie on my back on the floor. I did as told. Then he came on top of me and inserted his dick in my mouth and started mouth fucking me. I was getting out of breath.
This continued for some time and then finally he started cumming in my mouth. It felt like buckets of cum. Having no choice, I gulped each drop to accommodate the quantity. Once he finished, he took his dick out of my mouth. He stood and wore his dress. I was still on the floor exhausted.
I don't know why but I liked the whole situation. Due to the tiredness, I dozed off. I woke up only in the morning.
I saw my wife already ready. She asked me to take a bath and get ready. I went to the bathroom and jacked off remembering about last night.
After the bath, I got ready and came out. She asked me to sit on the sofa and said, "What happened last night left no doubt in my mind that you are a worthless sissy meant to pleasure men.
So after you dozed off, Nasir made an offer to me. I have sold you to him for 10,000 per night. So every night you will go and serve him or any number of men he wants. During the day, you stay here at home and do the household work.
By the time he is satisfied with you, I will be able to make a lot of money. After that, I will decide how to utilize you. Understood?"
I was shocked but nodded yes. I liked being a sissy bitch for Nasir. My wife was disgusted at my easy approval and just slapped me and ordered me to follow her to the police station. I followed her out of the home with a sore ass.
Hope you liked it, let me know your suggestions. My contacts are:-
FB – [email protected]
Gmail – [email protected]