Hy! readers. This is Vicky from Lahore posting my first ever story. So I work in Lahore and live in a flat in JT. This is the story when I was doing an internship in a firm just after my uni life. I was living in a flat for 3 years. I had good relations in the society.
I also had a good relation with mister Javed who was my neighbor then. Due to his job, he shifted to the middle east but his family remained them. His family consisted of his wife two children and his sister who worked in IT. Let's talk about the heroine of the story, Mr. Javed's wife Shumaila.
So Shumaila goes to a fitness club when both her kids go to school. She has a nice pair of breasts measuring 34c and waist maybe around 28. She is very fair and 31 years of age. A fit housewife and a fit mother. I used to visit their house almost daily for small household work.
If she needed anything she called me and I was always available for him. She used to wear kurta and tights with dupatta on her shoulders. Life was going on as usual. One day I visited a random coffee shop and I was shocked to see Shumaila with some other person holding hands and enjoying.
I just took some photos and left so she does not notice me. Well! Life was going on. One day I went to their house to give them some packets. As Shumaila was friendly with me she called me for a cup of coffee. She showed me her new phone that she bought recently.
I, in order to check the specifications of the phone, asked her to unlock it. As she unlocked and went away to serve the coffee I read all her private texts. I made a screen video on my phone. I left after coffee as I had some work. She was dating a man I don't know who but surely get rid of loneliness.
As her children and sister in law used to go daily she had a good chance to go out. Next day I skipped my work. As from my terrace, I can clearly see their garage and hall door, I was keeping an eye on them. At 8:00 am both her children left for school and at 8:30 her sister in law left.
I went straight and rang the bell. She welcomed me in. I said I want to talk on a serious issue. We sat on the sofa in the main hall. I showed him pics and texts. I asked why she did this. She began to cry and said that she is alone for 3 years. Every woman has a desire that is fulfilled by her husband.
But her husband never showed interest. Listening to all that I had an evil idea in my mind. I continued that if she ever feels alone I can give her quality time. Her eyes blinked and stared at me. I started to dry her tears with a tissue. I hugged her and pressed her against me.
She was a bit uncomfortable but I said you are not alone in any way. While saying this, I planted a kiss on her lips. She responded well. After five minutes she started opening my shirt's button. I removed my shirt. I removed her kurta and dupatta and heaven was in front of me.
Her 34c hot melons were too hot to watch. I slowly slipped my tongue on her boobs gently kissing. I unhooked her bra and my god her nipples were pink. I was playing with her boobs like a baby. Kissing and gently biting one and punishing the other with my hand. She let out some moans.
As I got rough she moaned louder. I lay her down on the sofa and started kissing her belly. Her upper body was in my full control. She wanted to hurry but I had other plans. As I was playing with her boobs and belly button her moans got louder. I again gave her a long french kiss.
Her boobs were not letting me do anything else. They were now wet with my saliva. I took her to the bedroom where her husband's pics were on the wall. I threw her on the bed and took off her tights. She was only in black panty right there in front of me. I licked her pussy with her panty on.
She was moaning and pushing my head inwards. I separated her legs more and started rough mouth war on her panty. She was wet as hell. When I did this she became wild saying, "Ab bas bhi karo Vicky mere andar dalo." I removed her panty and planted a kiss on the divine pussy of hers.
Her pussy was beautiful, shaven and mounted between her legs. I licked and kissed. She was biting the pillow and holding it as she could not bear it. As I licked she went wild. Her legs and hips shook and here we spread the juices all over the bed.
Out of breath and power, Shumaila said, " Vicky, bas karo main thak chuki hu, mere mein himmat nahi rahi." But I was still hard. I pushed the head of my penis in and straight down her pussy. She screamed like a young girl. His pussy was still tight and wrapping my penis. My 8 inch was grabbing her pussy.
With every stroke, she said, "Vicky bas karo mujhe sans lene do." But who was listening? I increased the speed. We were in the missionary position, my penis in her, our lips locked and my hands were on her shoulders. I rammed her pussy for 15 minutes and cummed on the bed.
She passed out and I was lying on the other side of the bed. After a few minutes, I had another erection. She was getting her breath back. I rotated her and made her sit on my lap she knew I am going in. She was pleading and saying, "Vicky, bas kar de bohut dard ho raha hai. Vicky hum phir kabhi karenge. Vicky please ab andar na karna."
I replied her, "Is din ke liye itna intezaar kiya hai, purey society ke launde teri phuddi ke pichhey hain, par tu sirf meri hogi."  I made her sit on my penis. Her legs rounding my hips and I was sitting on the bed. I started stroking her by moving my hips. I rammed her and was sucking on her nipples.
She was already out of breath. She was shaking again and this time I could feel her warm juices on my penis inside her. I again increased speed. After 20 minutes of wild ramming, I cummed outside again because she could get pregnant if I did it in.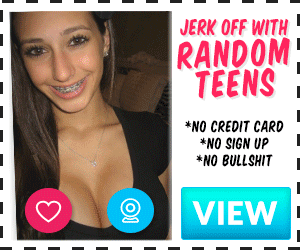 I gave her a kiss and took some videos and photos naked with her so that she remains only my whore. I left just before her children's arrival. That night she texted me that she had orgasms first time ever. I replied that she is my princess, and our relationship carried on.
I will tell you about more encounters in other parts of the story. Thank you.