Sex With Office Security Lady, blowjob sex, cheating wife, horny sex story, married woman sex stories, office sex , orgasm sex , seduce sex stories.
Hello everyone! This is Nik again back with another true story about my sexcapades with the security lady in my office.
It so happens that in my office there is a security lady – she has been working there for a long time. We used to exchange smiles and greetings every day and she was kind of friendly to me. Other than that, there was really nothing between us – until the time, I gave her a lift on my bike.
Usually, when I travel to office, I take my bike because it is a bit easy to maneuver the traffic.
One day during the monsoon season, it had rained a lot and I was driving my bike real slow. Suddenly from the corner of my eye, I saw someone who seemed familiar. I could not recognize the person right away but somehow, she looked familiar.
So I slowed down even more, took my bike at the side of the pavement and tried to get a better view. My only thought was – if I know the person, then I can give her a lift. There was no other thought in my mind.
While all this was going on in my mind, my eyes were on this person and I was trying to think who she was! She also noticed me staring at her and gave me a smile. It was a bit awkward because, here I am trying to remember who this person is and she is smiling back at me. I did not know what or how to respond back.
Suddenly she said, "hello sir! Good morning!" and then I realized! It was the security lady! I smiled back, then broke up in a laughter and wished her back, "Good Morning, Ma'am" "Ma'am aap ko to mai ne pehchana hi nahi paya!" ( Ma'am I was not able to recognize you!). I was so used to seeing her in uniform and our interactions were only exchanging greetings, so, I did not recognize her in a different outfit and environment.
At this point, I had completely stopped my bike and the security lady (let's call her Sangeeta) was standing right in front of me at the side of the pavement.
She said, "haan sir, may samajh gayi, but mai ne aap ko turant pehchaan li" ( yes sir, I understand, but I recognized you right away). The rest of the conversation between went as follows:
Me: "Toh ma'am aap kahan jaa rahi ho? Office kya?" (So Ma'am where are you going? To the office?)
Sangeeta: "Haan Sir, office hi jaa rahi thi. Aaj baarish ke liye thoda late ho gayi." (Yes sir, I was going to the office only, I got a bit late due to the rains)
Me: "Ma'am aap baitho bike pe, mere saath chalo. Mai bhi office hi jaa raha hu" ( M'aam, you come with me to the office)
She hesitated a bit and said, "Sir me jaati hun na chalk ke" (Sir, let me take a walk)
Me: "Are ma'am aap jyada mat socho, aao mere saath, kahan aap chal ke jaogi!" ( Ma'am, you don't need to hesitate, just come with me, why to walk!)
She was hesitant and grateful, and sat behind me on my bike. I started my bike and proceeded on to office.
As usual, I was driving slowly and carefully but since the road was slippery, I had to break sometimes or slow down to the point of halting. Every time she would bump into me and would say, "Sorry Sir"
And I would reply: "No Sorry Ma'am – Mujhe dheere chalana padh raha hai ye road accha nahi hai" (No Sorry Ma'am, I am driving slow, this road condition is not good).
As she bumped into me, her breasts touched my back and to keep her balance, her hands came forward and touched my thighs. This happened three or four times.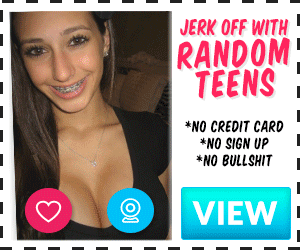 Until now, there was no inappropriate thought in my mind about her. However, I became a bit conscious – not to offend her in any way. So, I decided to hold a normal conversation with her which went as follows:
Me: "Ma'am aap ko usually uniform me dekhta hu na, toh isiliye pehchaan nahi paya. Aaj aap uniform me nahi ho."
Sangeeta: "Haan sir humlog office paunch k uniform pehen lete hai"
Me: "Oh, accha. Toh aap kahan rehti ho? Daily aap aise chalk e jaati ho kya?"
Sangeeta: "Sir, mai ashok nagar me rehti hun"
Me: "Oh accha, mai bhi wahi pe rehta hu"
Thus, with these little chit chats, we reached the office. All this time, her hands were clenched onto my thighs, right at the area where the pockets of my trousers were. Whenever I would break, she would tighten her grip and eventually her grip and her position on hands gave me a hard-on. I was not sure whether she sensed it but later on, I came to know that she did!
Once we reached the office, she thanked me a lot and headed off to tend to her duties. She vanished into a room which I knew was a kind of a storeroom.
A few minutes later, she emerged from that room in Uniform – the familiar figure I knew. This time, I noticed her with attention (because she gave me a hard-on while on the way to the office). Our eyes met and we exchanged smiles. I joked and said, "Ma'am abhi pehchana aap ko!" (ma'am, now I recognize you) and we both laughed.
She headed to her station and I headed to my cube. That day, the whole day her thoughts came to my mind and I kept thinking how she would look without any uniform! Or without any dress at all! The uniform she was wearing accentuated her figure – especially her hips and butt. They were lovely and I wanted to feel them with my hands.
That day, on the way back, I asked her if she wanted a lift to which she smiled and agreed.
On the way back, she thanked me and said, "Sir I am really grateful that someone of higher ranks is giving me a lift – many people see me but they just ignore and drive off."
To this, I replied, "It's ok! Aap ko jab bhi lift chahiye hoga mujhe batana, aap ko chal ke jane ka koi jarurat nahi" (whenever you need a lift, just let me know. No need to walk).
Again, her hands were placed on my pockets and a bit closer to my groins. She might have probably sensed my hard-on. As far as communication was concerned, she became friendly and we had normal talks. I learned that she is married and has a kid. Also, she stayed 2 minutes from my place.
Eventually, she would sometimes cook for me and would bring me lunch in an extra tiffin box – to which I was of course grateful. As usual, she would sense my hard on but we never really talked about it until a few weeks later.
She was seated behind my bike and asked, "Sir ek baat puchu?" (Sir, may I ask you a question?)
Me: "Haan ma'am bilkul" (Yes, of course. You can)
Sangeeta: "Aap ki koi girlfriend hain kya?" (Do you have a girlfriend?)
I was in a flirty mood and replied, "Nahi ma'am, abhi takt oh nahi" (nope, not yet)
Sangeeta: "Kyu sir, aap ko shaadi nahi karna hai kya? Aap acche Naukri kar rahe ho, aap ke paas gaadi, ghar sab kuch hai." (Why sir? you are well settled).
Me: "Bas ma'am aap jaisa koi mil jaye, roj khana bana ke khilayegi aur dhyan rakhegi" (Just that I did not get anyone like you ma'am who would cook and take care of me)
Sangeeta: "ha ha ha acchaa ab mai samjhi." (ha ha ha Ok understood)
Me: "Kya samjhi ma'am?" (what did you understand ?)
Her left hand reached into my pocket and her fingers touched my hard-on and she said, "Ye samjhi! Aap ko dhyan rakhne wali koi toh chahiye." (I understand that you need someone to take care of you)
I was taken by surprise and did not know what to say. I was exposed! For fraction of a second, I lost balance and was about to say, "Kya kar rahi ho!". But she spoke, "Chaliye, jab tak girlfriend nahi hota, mai hi aap ka khayal rakhti hun – jaise aap mere itna khayal rakhte ho!" (Well until you get a girlfriend, allow me to take care of you).
I was really thanking my lucky stars! I smiled and asked, "toh aap kaise khayal rakhogi mere?" (So how are you planning to take care of me?)
Sangeeta: "Sir wo office se lautne ka baad hi pata chalega aap ko, abhi ke liye itna hi kafi hai, aur mere haath ka khana kha lijiye ga" (That you will find out after office, for now, this should suffice. Please eat what I packed for lunch for you).
Saying this, she started to caress my hard on from inside my pocket. All this was happening while we were riding my bike. Thankfully, there was not much traffic on that day otherwise; it would have been a really awkward experience and a sight to behold!
That day really went by quickly and with a lot of eye contacts and exchange of naughty smiles.
Whenever I would come across her, she would smile in a naughty way, look at my crotch and then make eye contact and smile again. We both knew what was coming up!
When it was time to go back home, I went to her station and asked, "Maam chalen kya ?" (Shall we leave for the day, ma'am?) to which she smiled and said, "Haan sir chalet hain. Mai wait kar rahi thi aap ka." (Yeah sure! I was waiting for you)
While on the bike, she slid her hands into my pocket and her fingers were looking for my tool. She asked, "Sir kaisa laga mere haath ka khana?". I smiled and replied, "Maam bahut accha laga! Mai din bhar ye hi soch raha tha ki aap ke haath ka khana itna accha hai toh aap kitne acche hoge."
She replied, "woh toh sir abhi thode der me pata chal jayega app ko" to this I broke hard and said, "Haan woh toh hain, abhi aap mujhe pakad k baithiye acche se" her entire body crushed on to mine. I felt her boobs and her breath on my neck. Her lips were inches away from my ear.
When we reached my home, I quickly parked my bike and rushed to my room, bolted the door and we both locked our lips in a deep wet kiss.
My hands moved all over her body, on to her boobs, into her thigh, rounded curve of the ass, beautiful necks. Both of us were like a hungry animal trying to measure its prey. She was moaning softly and was reciprocating to my advances, her tongue was exploring my lips, ears, neck like there is no tomorrow.
In a flash, we got rid of our clothes, and my hungry sex goddess stood in front of me. A figure to admire, lick every inch of, and die for! She was not too lean neither too fat, just enough of flesh in required places.
She was clean shaven and her torso was really magnificent. Her breasts were well formed and were asking to be sucked and kneaded. In between her amazing breasts hanged her mangal sutra. A beautiful married, naked woman standing in front of me, waiting to be explored and give me all that she had! This thought gave me a very sturdy hardon to the point that it was a bit painful.
She cupped my face and once again proceeded to kiss me – we just could not get enough of each other. Our tongues were rubbing against one another, trying to overpower the other. Slowly she guided my mouth to her breasts.
I started to suck on her nipples while kneading the other breast with one hand and rubbing her pussy with the other. She held my head by the hair and pressed her breast into my mouth. Her eyes were closed and head thrown back in ecstasy. She was moaning softly and was really lost in pleasure. Her other hand was rubbing my tool and balls. This continued for some time until she had an orgasm. Her body quaked and her pussy became very wet. She released her love juices on my hand.
Slowly she came back to her senses, looked me in the eye and smiled. I also smiled back. Slowly she kneeled down kissing me all the way down from my lips to my cock. She kissed my cock, licked the tip for some time and then peeled the foreskin back to reveal the mushroom.
Then she planted a wet kiss on the mushroom and took it in her mouth. Her warm and wet mouth felt awesome. Her tongue was softly lapping on my cock and head slowly bobbing up and down. I closed my eyes and surrendered to whatever Sangeeta wanted to do.
She was really an expert in giving blowjob. Her soft hands and lips wrapped around my tool and her head moving in all directions. The thought that a married woman is giving me a blowjob was driving me crazy and her tongue was working its magic. I ejaculated a hot load of cum into her mouth with a groan and she drank it all. She looked up at me, smiled and asked, "sir kaisa laga?" (did you like that?)
I replied, "Mai bol nahi sakta but aap ko Thank you bolne ka ek tarika hai mere paas.." (I can't tell how much I liked but I can show you). She asked, "Wo kya?" (how?). To that, I pushed her onto my bed, planted wet kisses on her boobs and went down to the navel. I placed my tongue in her deep navel and played around for a bit then proceeded onto her thighs. Her thighs were so delicious to lick! She was lying on the bed with closed eyes and her upper body arched with excitement and anticipation to what was coming.
Slowly I started to lick her inner thighs and she started to moan and quiver in excitement. I then proceeded on to her pussy. My tongue was deep into her pussy, rubbing it intimately my tongue softly biting the outer flesh. I started to suck her clit to which she was moaning loudly.
For a few minutes, I ate her pussy like a mango and sucked her clit. I could sense her orgasm build up and she climaxed hard. Her entire body became stiff for a second and she was moaning in ultimate pleasure.
I turned her around on the bed and made her assume the doggy position and inserted my hard tool into her wet box. She gave a loud moan and pushed her ass on to my body. I started to fuck her slowly and rhythmically. She was totally reciprocating my thrusts and was immersed completely in pleasure.
We fucked for a good twenty minutes until I started to have another orgasm. I told her I was about to cum to which she turned around and brought her mouth to my cock and started to give a vigorous blowjob. Once again, I cummed hard into her mouth. We both looked at each other and she gave me a deep kiss once again.
We rested for some time cuddling each other and had the sweet sex one more time. After that we took bath, she dressed and left. I walked her home – she got into her apartment like an innocent wife back from work. I watched for some time just to ensure that she is not into any kind of trouble and headed back home.
Since that day, we had sex a number of times. She even gave me a blowjob in my cube on a weekend and we had sex in the office storeroom.
I still continue to have sex with her and at this point, I share almost a girlfriend like bond with her. All this in absolute secrecy, and completely planned into our daily routines so that no one ever suspects and any harm comes to her married life. I am really happy and grateful to have such a partner who fulfills my desires and lets me fulfill her desires as well.
Please do share your feedback at [email protected] for more hottest sex stories. I would love to hear about similar experiences too!