Sex With Cousin Sister, cousin fucking, virgin sex stories, engllish sex stories, sex story in english, indian sex stories, doggy style sex stories.
I am new here so let me introduce myself. I am Aryan 28years of age from pune. Well built and have 6.5 inch tool. The Girl in the story is Neha, she lives in Bangalore.. same age and have figure 34-28-32.(Came to know later).
Story starts way back in 2005 in my cousin brother's marriage. There i saw her first time and fallen in love with her. It was indeed love at first sight. She is sister of my Cousin Bhabhi and also my cousin sister due to far relation between our families.
We didn't got much time in wedding to talk so we just exchanged numbers. That time there was no whats-app. So we started normal chatting with normal message and came on yahoo for daily chat in night. As usual chat started with asking questions about your past like what you did till now, what you studying now, your future goal and all. Off-course question regarding GF/BF was also asked. We settled with all such questions and here began our friendship which got stronger and stronger day by day, such like it was impossible for us to live without chatting and without talking over phone before sleeping.
Slowly our chat was regarding sex. We shared all the info which we both had and was quite attracted to each other. There it was i said her over the phone one day that i m in love with you from day 1 when i saw you in the marriage. She was surprised and asked for time. For next 4-5 days we didn't had chat and didn't even talked also. Then after 5 days on Saturday she called me and asked me to come on yahoo for video chat. We were meeting first time on video chat. There she asked few questions and then accepted my proposal and now we were GF & BF.
That night we talked for so long and slept. From next day it was a new beginning. We use to daily talk over phone in day and night and slowly we started our phone sex and then it was like she cannot sleep unless and until we have phone sex in night before sleeping.
After almost 5 years that is in 2010 i was like we should meet as i came to know she is coming to pune to meet her relatives and attend a wedding and will be in pune for 2 months.. First she said no but i convince her to meet in my flat and no one will come to know in fact we can roam in pune.. She somehow convinced to meet..
Then after that our night talk use to have only one subject. What we will do after meeting. She knew i am very naughty so she use to ask me what you will do with me after meeting.. We use to have such chat which was very arousing. I use to tell her i will kiss her, smooch her and we will have fun full day.. It was decided that we will not go beyond waist in our love making after meeting.
Then the day came. She landed in pune…One Sunday it was decided we will meet. She called me and informed me from where i should pick her.. I went there picked her and we were silent in the car as it was first time we were meeting face to face. We reached flat. After i closed the door i can see she was very much scared.. I just went near her and hugged her tightly and said relax jaanu… Do not worry and be comfortable.. Nothing will be done against your will..
Then after she got settled i again went near her and hugged her and whispered in her ear that i want to kiss you are you ready and she said yes… Slowly i kissed her eyes, chicks and slowly i place my lips on her lips and gave a kiss and went back. She was like what happened, i teasingly said her do you want more and she was like yes baby.. then we had our first smooch and it went on for 10-12 minutes. She was damn hot now.. I took her in my arms and went towards bedroom where i sat on bed and make her sit in my lap.. She again asked what next..? i said we have lots of time so will go slowly and was talking.. Slowly slowly i was rubbing her back…
Then again i kissed her and this time we stood up and i was pressing her ass above her jeans.. she was getting on full fire.. i placed my hand on her boobs and first time i felt boobs.. I am a big lover of boobs..
Afterwards i slept on bed and she came on me and sat on my tummy. We were talking and i was pressing her boobs now and then. Then she slept on me and again we started smooching… while smooching i removed her t shirt.. She was in white bra. Everything was first time for both of us.. I was going mad seeing her in bra, her cleavage… Then i started moving down and kissed her on neck and gave a love bite, then kissed her chest and went to cleavage and started kissing there ..
Then i kissed her on her boobs above bra and went to her tummy and navel… After playing with her navel i turned her around and opened her bra and licked her complete back as she loves it and made her more aroused… Then i turned her back and removed bra and there it was 34 size boobs with pink nipple… i slowly started pressing it and then i was not able to control so i started sucking one boobs and was pressing the other boobs…
As i said i love boobs i was mad and busy sucking it.. Her most weak point was boobs she was also not able to control.. As it was decided we will not go beyond waist line but as we both were very much aroused i kept my one hand on her pussy above jeans and started rubbing it slowly..
Initially she didn't objected but as soon as she realized it, she removed my hand. i was constantly sucking her boobs one after other and pressing one boob… she was literally going mad and was saying ya baby suck it, suck them more and more…. after sucking for 15-20 mins we again got busy in smooching and this time it was very horny and sexy smooch… then again i got down and started sucking her boobs… while doing that she came on me and then stopped me and removed my shirt and started sucking my whole chest and tummy.. it was a different feeling which i liked a lot….
After sometime it was unable for me to control and again i started sucking her boobs and again kept my hand on her pussy above jeans and this time she didn't restricted me so i slowly put my hand inside her jeans and her panty was all wet… She realized it and stopped me and i some how by continue pressing her boobs convinced her to go below waist line.. then i removed her jeans… was amazed to see her blue panty which was completely wet and her white legs was amazing… i removed her panty and was amazed to see clean pussy.. first time i was seeing a pussy in real.. i put hand on it and slowly inserted one finger in it.. it was all wet…. i started finger fucking her and she was moaning in pain….
After 10mins she had orgasm… She was full on now and she removed my jeans and underwear and took hold of my tool which was now at his full size… she started giving me blowjob which i enjoyed a lot… then we went for 69 position and sucked each other tool for some time… then i removed condom and put it on my tool and started inserting being virgin we both were feeling pain…. i kissed her and gave a stroke as seen in movies and broke her hymen and there was blood coming and she was in lots of pain… I was not moving my tool and was kissing her and fondling her boobs… after few mins her pain reduced and i started moving in and out and we got in full swing…
She was going mad and was saying ya fuck me baby, fuck me hard… Suck my boobs while fucking…. We were going on and on and after 15mins i release my cum in condom and took my tool out and removed condom and again inserted in her pussy and was moving slowly to get feel of pussy… we slept like this for few mins and went to bathroom and we took bath together and did some masti in bathroom… It was a beginning and in next 2 months we met like this for 10 times and had so much fun…
After she went back to her hometown it was daily for us to have a video chat where she will be topless for me…. We continued our relation henceforth….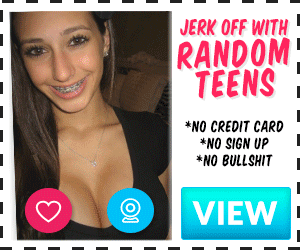 Do let me know how you liked the story and giving feedback on ([email protected])Thank You for Reading story….