Satisfying Sex With Married Lady Partner In Jogging, 69 position, belly button, big boobs, blowjob, condom, housewife, married lady, missionary, saree.
Thanks for your overwhelming response to my first story in PSS. It was also listed in the 'Popular Stories' section for a few days.
Coming to the story, this incident happened one month back when I noticed that I have started putting on some weight. I decided to go to the neighboring park for jogging in the morning.
A few days passed by, and one day I noticed a lady in her late 30s jogging in the park in her yoga pants. Her stats were 34-36-38, yes she had some tummy, but she had the right shape for her boobs and ass with that extra piece of flesh popping out of the side of her thighs. She was fair and sexy. I noted the time and made it a point to adjust my timing at the same time every day.
On the third day, I said hello to her casually while she was taking a break to have water in the park. The early mornings in Mumbai had become very hot that we both were sweating heavily. We both chatted for a few minutes on the soaring rise in temperature and asked her where she lives. To my surprise, I discovered that she lived in the very next building, but our societies were different.
It became a routine for us to catch up and chat for a few minutes daily. After a week, we became comfortable with each other and exchanged our numbers. Now the routine one to one conversation changed to WhatsApp chats.
I came to know that her husband was a businessman and used to spend most of his time traveling due to the rapid expansion projects in various cities. She told me that she was usually alone and wanted a good friend. She told me that she felt very comfortable with me owing to my friendly nature.
One fine day, I was chatting with my friends and I was forwarding some adult messages to the college groups. Suddenly, I got a message from her, with a wink on it. I found out that the message was forwarded to her also by mistake. Her wink was the turning point in our relationship and we started sexting from the next day!
We exchanged a few nudes and we couldn't wait for long to actually meet and satisfy each other's lust.
On a Sunday morning and during the morning walk, she told me that her husband was going on a trip for 3 days and she will be alone. She asked me to take a day off to which I readily agreed.
I asked her what flavor condoms does she like and she told me that she preferred chocolate flavor. I got the condoms ready and told her that I will be reaching at 9 am. She asked me what should she wear and I told her that I like all outfits but I would like her to wear a saree on that day.
I reached her flat at 8:55 and knocked on the door. She opened the door and I was mesmerized by her beauty. She was wearing a translucent red saree with a sleeveless black blouse and her belly button was evident through the saree.
Then she welcomed me in and we both sat on the sofa. I pulled her towards me and made her sit on my lap. I gently planted a kiss on her lips and she told me that she had asked her maid to come only at 8 in the evening and we had the entire day.
She told me that she had got something special and she went into the kitchen and got a bowl full of chocolate ice cream. She offered it to me. I took one spoon and offered it to her. She licked the spoon and as soon as she did that, I kissed her.
We both were kissing madly for 15 minutes. The smell of chocolate was giving us a different kind of a turn on. We completed the ice cream by taking spoon after spoon and then kissing each other. We both were enjoying the same. After we finished the ice cream, she took me into the bedroom and sat on the bed.
I sat near her and we were again kissing madly. After a few minutes, I started kissing her neck and she was giving moans. She also caught hold of my cock and was stroking it. I started pressing her boobs from over the blouse and she was moaning.
I made her lie on the bed and came on top of her and started kissing her lips and neck. She was really turned on, she reached out to my cock and started stroking my tool. I asked her to remove my pants and she did it. I removed her pallu and started kissing her stomach. She gave a loud moan and asked me to do that again and again. She told me that her husband had never done this and she is enjoying it.
I then unhooked her blouse buttons one by one and kissed there as and when I unhooked each button. She was giving moans and was pressing my head more onto her boobs. She was wearing a pink bra and she I unhooked that. The view was amazing. Her large melons were inviting
I and I started sucking her nipples one after the other. She was running her hands on my head and pressing my head onto her boobs. After some time, I removed her saree completely and then removed her panties. She had a clean shaved pussy and juices were dripping out of it.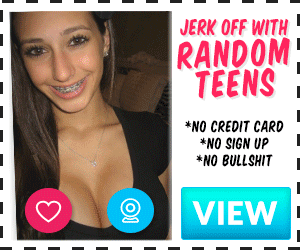 I reached out to her pussy and started licking it. I made it a point to press her melons while sucking her cunt. She came in a few minutes and I drank all her pussy juices.
Then we switched to 69 and we both were sucking each other. She was master in blow job and I felt very jealous of her husband for having a wife who could suck like a whore. We both did that for a few minutes.
After that, she asked me to insert my tool into her pussy to which I readily obliged and started fucking her in the missionary position. I kept on increasing the pace and I had to kiss her to keep her moans under control. We both climaxed at the same time and we both kissed each other and she thanked me for having a session which she really enjoyed.
We both went to the washroom to clean ourselves and we started another round over there. She gave me a blowjob in the shower and I also sucked her pussy in the shower. We both were completely wet and I took the towel and started wiping water from her body. I made it a point to reach every nook and corner of her body while wiping her.
She also wiped me and we were in bed again for another round with a lot of energy. We tried doggy, reverse cowgirl, and cowgirl positions on that day.
We had four sessions on that day and were madly fucking each other throughout the day. At around 7 pm, I left her apartment as her maid was supposed to come at 8 pm. We met in the next 2 days and we really enjoyed it to the fullest.
Hope you enjoyed the story. Your feedback is important to me, please share your feedback on [email protected] Any ladies (all age group and sizes) who is looking for fun with guaranteed privacy may ping me.