Sapna A Beautiful Horny Milf, Blowjob Sex, Doggy Style Fucking Story, Milf Sex, English Sex Stories, Indian Sex Stories, Sex Stories In English.

It was a Sunday and was feeling lonely. I got a hangout message on my mobile from Sapna, a beautiful mom of a 2-year-old. We were chatting for a long time and have discussed her sexual encounter with her husband. They have had group sex in a strip club where she was fucked in almost all positions. Her husband is a very easy-going guy who is open to any adventure.

Her husband travels a lot and was in the UK for long when I was chatting with her. We decided to have some fun time. We decided to book an Oyo and spend some quality time together. I took a day off on Monday and reached the hotel and waited for her in the lobby. After almost 10 mins she came and we checked in, went to our room and freshened up.

She wanted to drink as it was a long time for her. I have got a bottle of tequila and some beer. We both had three shots and almost got high. She came near me and started kissing, I reciprocated with a deep French kiss. Sapna took my hand and told me to finger her. It was a hairy pussy which was wet by now. Her saree was very sexy and the smell of her body was so inviting.

I felt her hands inside my jeans, which was playing with my hairy balls. She played with it so vigorously, I came inside my underwear. It was my time to enjoy her beauty. I removed her saree and undergarments. She had a very hairy pussy and inner thighs. Playing with her hair was awesome and she was getting turned on. Her moaning was very rhythmic to my pace, that was a real turn on as well for me.

I made her lay down on the bed and spread her beautiful legs. Sapna was moaning like crazy. I reached out for her wet pussy, played with my tongue. While giving soft bites in her hairy pussy, I played with her nipples. She screamed to orgasm and clutched my head in between her beautiful legs.

Sapna always told me that she loves getting sucked in between her pussy and ass, that's her magic spot which gives her shivering orgasm. I went up and kissed her sexy lips and cuddled. She reached for my semi-erect penis and sucked it wild. I reached out for her pussy. We were in 69 now and enjoyed every bit of it.

Sapna wanted to go to the washroom and take a shower, the thought of her getting a shower made me mad. I told her that we will take a shower together. We went in naked to the bathroom and she went to pee. I started kissing her while she was peeing and pulled her up and started playing with her pussy. We opened the shower and she grabbed my erect cock to suck it….

I got her in doggy and started pumping her, she was moaning and asking for more… Started shouting, "Fuck me, Arun… fuck me like a bitch…. Ahhhh…." Pumped her like crazy…. I pulled out my cock before I came and told Sapna to suck it, I came in her mouth… She swallowed every drop of it… Her naughty smile was making hornier. We had a shower together. Both of us were thirsty. I opened two bottles of beer… We got high a little bit after three beers and started cuddling again in the bed.

I opened her ass cheeks, started sucking her hole…. When I sucked her perineum, it created a ticklish in her whole body and moaned ahhhhhhhhuhhhhh…… I turned her around, pumped her in missionary… Sapna took her both legs high and told me to hold it together and fuck… Her pussy was tight…. Pumped her for 10 mins before I came….

I took off my condom… While waiting for my Johnny to start up and running we had two shots of tequila. While chatting she mentioned about her unsaved hair… Sapna shares bed with her younger sister who is also married … She told her it seems that it's quite sexy to have an unshaved pussy… We shared some of our wild encounters.

She wanted to give me an oral treat this time… I always love getting my perineum sucked. I have shared it with her while chatting one day. Sapna kissed me on my cheeks, went down to my neck, my nipples …. Hmmm I was moaning now, it was a total turn on. She sucked it like a baby while her hand reached out for my balls to play with it. Her hands had a magic touch to massage balls, the push, pull and whispered in my ears whether I have some lube… I pointed her my bag.

Took the lube and poured it into my cock, balls, and asshole. Started kissing me again, her magical hands were at work again. This time she inserted her middle finger in my asshole pumped it. With the help of a lot more lube, she touched the maximum with her finger. I was in seventh heaven.

Sapna was stroking my cock, playing with my asshole at the same time. Hmmmm…. Wow, that was the most beautiful handjob which I have got in my whole life. I shot out a lot of cum with a really loud moan. It went so high and landed in her face. She licked every drop of it from my cock, thighs, her hand and face…

I laid down on the bed for a while. She got a call by that time and while speaking she spread her pussy for me to suck. I inserted my finger with some lube, started stroking and sucking her clit. She couldn't resist the moan, disconnected the call and grabbed my head even closer to her pussy. I sucked it for so long that she pulled my head out.

Told me to enter her pussy. By that time, the condoms were over. Sapna told me to go ahead as she is on pills. I started pumping her wet pussy, it was taking longer than normal for me to climax this time. Sapna got really tired and told me to pull it out for her to suck. It took another 3 mins before I came in her mouth…

It was almost 3:30 in the evening, Sapna was supposed to go at 4:00 but told me we can stretch for long and asked me if I can drop her in the cab till her home for which I agreed. She called her mom and told that she will be coming at 8:00 tonight. Asked me if I can get a razor as she needed help to shave her pussy. I went out and got some razor, condoms, and scissors. Sapna spread her pussy and ass told me to start working. I trimmed her long pubic hair, shaved it and cleaned it. Her asshole was hairy too… We took a hot shower together, she sucked me dry.

Had sex on the bathroom floor till I came in her beautiful pussy. We went to the bed for the next session. I wanted to fuck her asshole this time. Sapna opened it for me and told me to put some lube as she hasn't had anal for a very long time. I put in some lube and inserted my index finger, stroked it slowly, inserted my middle finger as well. She started moaning in pleasure and couldn't resist anymore. Told me to fuck her.

I placed a pillow under her hips and pumped her till I came inside her ass. She kissed me and thanked for a wonderful time together. We had some water and had a quick smoke. She told me to take the smoke inside my mouth and kiss her to pass the smoke to her. By this time my cock was erect again. Asked me if I needed a goodbye blowjob. She didn't wait for me to say anything, started sucking it till I came in the mouth.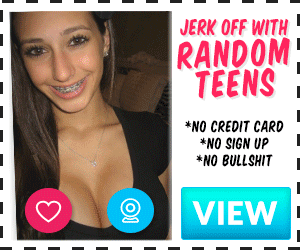 We got cleaned, paid for the Oyo and booked a cab. She promised to introduce me to her sister one day. When I reached her home she gave me a goodbye kiss and thanked me again for a wonderful time together.
Please do let me know if you guys and gals enjoyed my experience. There is nothing happier than getting an email from you about how wet & horny you got by reading my story. I can be reached at hangouts or email on [email protected]