Hello sex story readers, I am Anil. I am going to share an interesting story today about Nishant and Pragya here.
Nishant just completed his B.Tech. Since he studied in a normal college nearby his hometown, there was no chance of campus selection.
He came to Hyderabad and started the struggle to get a job. Wherever he went, he got rejected due to poor communication and technical skills. At last, to support himself, he joined as a sales executive in a cloth store in a mall in Abids.
It was his first day. The store owner called him up into his cabin after lunch break.
"How was the work?" he asked in an authoritative voice.
The owner seemed not more than 2 or 3 years older than Nishant. Why I wasn't as rich as him, Nishant felt a pang of jealousy.
"Going good, sir," he replied.
"As today is your first day, I can't expect much from you. So do me a favour." Then the owner took out a pack and handed it to Nishant. "Take this packet to my home and give it to my wife. She had to attend a function in an hour. She had already called me thrice."
The owner's house was so far from Abids that it takes almost 2 hours to reach by bus. So the owner gave him money to take an auto to go to his house and return by city bus.
Nishant was not at all happy with this errand. He felt the owner was treating him as a servant. However, he could not refuse this work on the first day of his job. He needed money to pay PG rents, mess bills, etc.
Nishant took auto and reached the owner's house, which was situated on the third floor in a posh apartment. He pressed the calling bell and in a few seconds the door opened. Stood in the doorway was the beautiful wife of the store owner. Nishant was dumbstruck. "You are.." he mumbled. "Pragya?"
"Nishant!" she too was surprised. "How come you are here?"
"I came to Hyderabad a month back. Now joined in a cloth store as a sales executive."
"Ohhh..you are that sales executive. My husband called me. But I never imagined it's you."
Nishant seemed a little offended by her words. "It's a small job. But I need some time to improve my English and technical skills to get a proper job."
"Oh, come on! I didn't mean that," she said playfully and invited him inside.
The interior was decorated well inside.
"You are rich," he remarked, looking around.
Pragya laughed, taking the packet from him. "You sit on the sofa. I will get juice for you." Saying that, she walked toward the kitchen.
Nishant inadvertently looked at her ass, which was rounder and plumper than it was before one year when he saw her for the last time.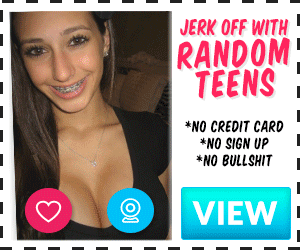 Pragya used to be Pradeep's girlfriend. Pradeep and Nishant shared the same room during B.tech. Pradeep used to bring Pragya regularly to their room. Then Nishant and other roommates would go out for an hour so that their friend can fuck his girlfriend Pragya properly.
Pragya was then in her final year. Her height was 5'5″ and her boobs must have been 34C. Nishant used to dream of his friend's gf Pragya and masturbate. He imagined how his friend was fucking her and craved for a chance for himself but he knew then that one chance would never come as she was Pradeep's girlfriend.
Within 6 months, something happened between Pradeep and Pragya and they broke up. Afterward, Nishant had not seen Pragya until now. But he had heard that she got another boyfriend and broke up with him too and then finally got married.
Pragya came out of the kitchen with a juice glass in front of her boobs, which Nishant noticed had grown to 36D. He mustered courage and remarked, "You are more beautiful than you were before."
She smiled and said, "Take the juice." She sat in the opposite sofa. Her smile gave more courage to Nishant. "I used to dream of you, you know?"
"Ohhh..is it? What kind of dream?"
Nishant was now bold. "I will tell you if you don't get angry with me."
"Yes, tell me."
"Promise." He put his hand forward. She put her palm down on his palm. Nishant got instant hard-on.
How soft her hand was!
"I..I dream that I was having sex with you. I was your boyfriend instead of Pradeep."
Pragya looked down feeling shy. "You are a bad guy." Suddenly Nishant went up to her and grabbed her hands. "Can you please give me a chance?" he pleaded.
"What?" she looked at him horrified.
"You are my goddess. Let me have sex with you once please. Let my dream come true."
"Nishant, are you mad?" she got angry now. "I am a married woman now."
"It doesn't matter. Only once please," he begged. He read somewhere that pleading and begging works well with women.
"Not at all Nishant," she said firmly.
"I will tell your husband about your affair with Pradeep."
"Threatening me!" she got pissed off. "Now leave my hands and go away."
Nishant realized what mistake he did. He left her hands and got up. "I am sorry," he mumbled.
He walked to the door. But he stopped and turned again towards her.
"What?" she asked.
"At least, can I kiss you?" he pleaded making a pity face. "Only once please. You are my goddess of dreams."
Their eyes met for a long time. "I don't know what to tell you. I am a.."
"Only once please.."
Pragya sighed. "Okay, only one kiss."
Nishant was mad with happiness inside. He took Pragya's head into his hands and planted a deep kiss on her lips. His tongue touched her teeth and in a moment, he started exploring inside her mouth. The passionate kiss went on for 5 minutes.
When Nishant parted with her lips, she too was hot. Without wasting another second, he lifted her into her both arms and asked, "Where is the bedroom?"
She pointed and he followed. Once inside the bed, he threw her onto the big bed.
"What a big bed you have, slut!" he said. "Many men must have fucked you but I am going to be the only one who fuck you on your husband's bed."
Pragya in red saree looked like a sex bomb to Nishant. He was going to fulfill his dream today. He jumped on to the bed and locked her into his tight embrace. Her D-sized boobs pressed against him and seemed eager to come out of the jacket. Nishant eagerly put hands on them and kneaded them over the saree. A gasp escaped from Pragya.
Nishant's hands travelled down and ticked her belly. They further travelled down and stopped over her pubic area. "You have my dream hole here," he said. Then his hands travelled behind and hold her two globes of ass. They felt softer than he thought. "Slut, what an ass you have!"
Nishant was eager to feel the naked globes. He made her turn face down and pulled her saree little up and inserted his hands inside. She was wearing pantie. Without much waiting, he pulled the pantie down and came into view her red pantie. Instead of throwing it down, he threw it on Pragya's face, saying,
"Keep it. I will take it as a souvenir today."
Then Nishant put her hands inside her saree and felt her naked buttocks. They were so soft that his cock was upright in his pants. Now is the time to see the ass, he pulled saree more up. Her ass came into his view. He had never seen such perfectly milky globes.
He started slapping them one after the other. Then he pried her ass cheeks to get a full view of her asshole. He stared at the adorable asshole for a moment and inserted his index finger slightly. Pragya cried with excitement.
Now is the time to see the pussy! He asked her to turn around and she obeyed. Her neatly shaven pussy was inviting her. Her every limb was perfectly maintained and looked adorable. Nishant inserted his finger into pussy, first one, then two and three. He started finger-fucking her.
Pragya started screaming with pleasure. But before she could orgasm, he stopped and removed the fingers out of the hole. The lips of her perfect pussy closed slowly. The sight made Nishant hornier.
He pounced on her and started making her nude down the neck. One or two hooks came off in his eagerness. In no time, he freed her milky boobs and started sucking them one after the other. He kneaded them violently.
Pragya too started playing with his hard cock inside his pant. She pulled the zip down and put her hands inside. Soon Nishant too got naked and they both started licking each other in 69 position. Pragya screamed with lust as he licked every inch of her pubic area. At the same time, she struggled to keep his 8-inch cock in her mouth.
"Bitch, now is the time to fuck your holy hole," saying that, Nishant positioned himself between her legs and inserted his tool into her hole. Pragya moaned in excitement.
He started fucking her slowly for some time, then increased the speed. After ten minutes, he made her a dog and fucked her from behind. It was Nishant's favourite position. So he fucked her for fifteen minutes in that position. At last he flooded her pussy with his cum.
That day, Nishant fucked Pragya thrice before he left her house. Then he called his boss and told him that he was leaving the job.
****
Friends, I hope you enjoyed the story and it filled you with lust. I love to hear your feedback. Please send your reviews at [email protected] I love to hear more from my Hyderabad readers.