I came from the City College extremely exhausted. After all, there are four two-hour classes and three of them are in the specialty, and one is in oral sex. For an hour and a half on the last lesson, my lips and tongue were so tired that I could hardly feel them. But Tanya, my partner, was completely satisfied and twitched in convulsions of ecstasy for two minutes after I finished caressing her for the last, third time. But the young teacher was still greedy "A" and put only "B+". I was very upset, but there was a lot of comfort waiting for me at home.
Mom was in the kitchen in a very revealing suit – a mini skirt that opened up a great view of her cute slender legs and a short blouse with an extensive cleavage.
"Hi, mom!"
"Hey, son!"
I came up behind her and gave her a little hug. She immediately responded to my caresses, rising on tiptoe and leaning her hands on the sturdy kitchen table. With impatient hands, I reached under her skirt, found a funny little pair of panties, and pulled them down. Mom slowly moved her hips, letting her panties slide down to her knees, and then lower. I pulled her to me, tilted her toward the table, and began to unbutton my fly. Mom continued to impatiently move her delicious ass. I didn't need to hint twice.
Now my not-too-big cock penetrated the hot cleft and made my mom moan. She leaned forward and rested her voluptuous breasts on the table. I leaned down a little and pressed myself against her back and buttocks. At the same time, my hands rested on the delicious springy hemispheres of my mother's breasts. I began to crush and harass them, at the same time ramming the narrow hot womb.
We were very good together, and when the time came, with a hoarse exclamation of pleasure, I ejaculated into the tight-fitting space. My mom screamed with delight, and with pleasure I continued to squeeze her boobs with my hands, although she, like all my mother's body, was already shivering in joyous convulsions.
Finally, my penis left my mom's hospitable bosom and I, leaving my mother exhausted lying on the table, went to the room of my younger eighteen-year-old sister Alice. She was about to come home from school and light up our family life with her sweet naive smile and funny straw-colored curls.
The front door slammed. I looked in that direction with happy expectation. Alice gracefully flew into the room, pulling her school t-shirt over her head and exposing her weighty springy mounds. Rising from the bed, I touched her tender nipples with my fingertips and brought my face close to the little upturned nose of the girl. Alice smiled shyly and looked at me affectionately.
She put her little hand on my chest and gently pushed me in the direction of the bed. I sat down on the soft bed and lowered my pants, and Lida got up in front of me on all fours and lay her Tits right on my brother's lap. It was so wonderful to feel it when the tender little sister began to RUB her hardened nipples on my skin. I put my hands on her head and gently stroked her wavy hair.
"How was your day?"
"There were only three lessons-Blowjob technique, vocals and Striptease. The math teacher is sick! Now there is almost no homework for the weekend!"
"What grades did you get?"
"Good" on the strip and caress with your tongue. I made the teacher himself cum in my mouth twice today!
"Wow," I said. "What a clever girl you are!" I said, patting her plump cheek.
I knew Mr. Smith. This wizened old man was not easily persuaded to accept such generosity! But Lidochka could not do this…
At the moment, she was very generously covering my crotch with wet kisses, carefully avoiding the member that had been staring at the ceiling for a long time. Her large, bare Breasts continued to tickle my knees.
"Oh, come on. We have a girl in our class, so she can sponge Vane`s penis, the largest in the class, to the very bottom! And she licks his testicles with the tip of her tongue! Miracles, that's all!"
"Don't you want to practice?" with excitement in his voice I asked.
"Deep? No, thank you! After all, ratings are not given for the depth of penetration, but for the time and amount of pleasure given to yourself and the boy!"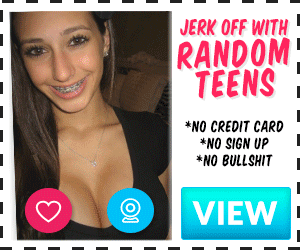 "Clearly. Can you just do the same for me as a teacher?"
Instead of answering, my little sister smiled playfully. She immediately caught the head of my penis with her sharp tongue and began to flutter around, giving me indescribable pleasure. I already felt the culmination approaching, so I couldn't help myself and grabbed both hands for Alice`s pigtails sticking out in different directions. And then I pressed down, which caused the girl a whole storm of emotions. Desperately gurgling and squelching Alice took my penis almost to half, and then I began to violently erupt into a very small, but so wet and hot mouth…
At that moment, our mother appeared in the doorway. She looked at our fun with a smile and left, deciding not to participate this time.
Meanwhile, Alice moaned hollowly while I filled her soft lips with my juice. The nectar flowed profusely over the naive face, and the girl herself only twitched a little, closing her eyes in delight and clenching her fists. Her lips were also closed, but her chin and neck were still stained.
When I let her go and Alice with a distinct smacking sound removed herself from the still excited dick, a wave of delicious languor spread throughout my body. Alice was also delighted, and, as usual after a blowjob, immediately climbed to kiss. I was happy to let her tongue slip into my mouth and taste my own spicy flavor.
We held each other tightly in our arms, and then we hugged each other a little more. Then I looked at my watch. I had to get ready for the swimming section.
On the way back from the pool, there were one disgusted incident. After I paid the fare, my seat was on a raised platform. And from there I got a great view of a man furtively reaching into his shirt. I was disgusted to see that he quickly pulled out something in a bright green wrapper. When I look attentively, I realized that it was a candy. Even the word itself pushes out the most obscene of the associations. Head began to climb the cakes, chocolate and even (horror of horrors!) candied peanuts!
I began to banish vulgar thoughts from my mind. The man was clearly an exhibitionist! After all, what prevented him at night, secretly locked in his room, quietly enjoy a candy and even leafing through a cooking magazine? And my next thought was even more seditious — " what if he's one of those perverts who do group meals?»
I'm ashamed to say that the thought made me hungry. When I got home, I immediately locked myself in my room and realized what I wanted! Oh Yes! I took a magazine with pictures of fried eggs and lettuce from under my pillow, reached deeper, and found a secret control panel that opened a hidden hiding place in the ceiling.
There I had a mini-refrigerator and a miniature gas burner. Having completed all the necessary manipulations, I was already enjoying hot sausages with mashed potatoes in a few minutes. Finally, from a small sugar bowl, I took my last piece of marmalade, forbidden by the world Food Convention, and devoured it with great relish. The dealer promised to get halva this month, so I was hopeful. Oh, how delicious it all is!
---