Hi, my name is Rajat (Raj). I am 25 years of age I live in Kolkata in a rented apartment. I work at a bank. I am 6ft tall and moderately build. The story that I am about to tell you is about the incident that happened between me and  Nupur.
Nupur is 28 years old, 5'4″ tall, has a curvy figure. Her best feature is her round fleshy ass. Honestly, I have never had any interest in her body until that fateful evening. She was in a live-in relationship with her boyfriend for 3 years. She was working at a private company.
We were always very close. We would often share our love life problems with each other and often become each other's shrink. So the incident that I am about to narrate to you took place a few months ago. One evening after I got back home from work I received a call from her asking whether she could come over.
She sounded distressed, so I said yes. Within 2 hours she reached my place. When I opened the door I was a bit surprised, as she was standing there with a big luggage bag. When I asked her she said that she had a fight with her boyfriend.
That asshole was cheating on her and when she confronted him, he beat her up. I got very angry and said that we should go to the police but she was very reluctant. She said she can't go back to her parents' house. So it would be really kind of me if I could let her stay with me until she found a new place.
Now I am living in a one-bedroom apartment. So she said she could sleep on the couch in the hall. I had to agree as she was like a very close friend to me. Things were going smoothly. We would alternatively sleep on the couch. One day I used to sleep on the couch, and the next day it would be her.
It was a Sunday evening I was watching TV in the hall when she was coming out of the kitchen. A spoon fell out of her plate so she bent down to pick it up. That was the moment I got a nice view of her boobs. She was wearing shorts and a t-shirt but no bra.
Her beautiful fair boobs with pink nipples were in front of my eyes for a good 4 seconds or so. I couldn't get it out of head ever again. I started getting horny and all kinds of sexual thoughts were coming in my mind. What would her boobs taste like? Did she do that on purpose? Or was it an accident?
My dick was getting really hard. I had to go to the bathroom to masturbate, all the while thinking about her. We had our dinner and I was unusually quiet as I can not forget that image. It was my turn to sleep in the bedroom. But I couldn't sleep as the mind was filled with erotic thoughts about Nupur.
How would she react if I tried to fuck her? Will she resist? Or will she allow me to fuck her as she has not had sex after she left her boyfriend's house? I was going through her pictures on Instagram and I was getting hornier. Every picture was making my erection harder.
I had to go to the bathroom to masturbate again. As I came out of my bedroom I saw Nupur sitting on the floor in front of the couch hiding her face in her knees. She was wearing a black tank top and a pair of black cotton hot pants. I enquired what happened and I saw she was crying.
She showed me a picture of her ex-boyfriend and his new girlfriend who just moved in together. Before I could say something, she hugged me and started crying even more. I brought her up on the couch, still hugging her and tried to console her. She looked up at my face and my god she was looking beautiful.
Her messy hair, tearful eyes were looking so lusty. Her cleavage was shining in the moonlight that was coming from the window. I felt as if my dick will burst out of my pants now. I lost all control and before she could say anything I started kissing her. She was shocked and pushed me back.
I again pulled her closer and started kissing her. Her lips, cheeks, neck, throat. She was resisting, pushing me back. All the while asking me what's wrong? And that it's not right.
Nupur: What the fuck? What is wrong with you? Leave me. This is not right. Please. I am begging you. No, please.
Me: You are a gorgeous lady and deserve every pleasure in the world. And tonight I will fuck your brains out.
Nupur: No. (and there goes her tank top flying to the floor) No, please.
I started sucking her boobs one after the other. I yanked her pants down and saw that she was wearing a black thong. Without waiting for a second, I yanked her thong down too. Now she was completely naked.
Her fair body was glistening in the moonlight. I put my middle finger inside her pussy.
Nupur: Aah. Please. Ahh. Stop it. Ummm.
I muffled her screams with another kiss. I kept fingering her still juices started flowing from her pussy and her screams turned into moans. I slowly moved down kissing every inch of her body and then started licking her pussy with my hands still squeezing her boobs.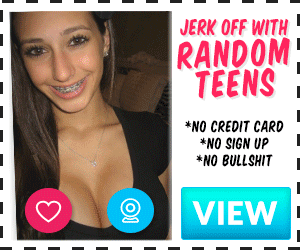 Nupur: Mmmm. Aaaahh. Please don't.
After 7 minutes or so, I sat back up and parted her legs and with one hard thrust put my 7″ dick inside her. She let out loud scream.
Tears started flowing through her eyes. But I was not going to listen to her pleases. I kept on thrusting harder and harder. And while I was fucking her I looked straight into her eyes and kissed her.
Nupur: Aaahhh..
After fucking her for like 20 minutes, I came inside her pussy. My semen filled her pussy and even overflowed to her thighs. I collapsed on her and lay down like that for 5 minutes or so. Then I got back up and went to my room. I sat on the bed and started thinking about what I had just done. I have fucked my cousin.
After a few minutes, she came into my room, still naked, and stood in front of me. I looked up at her and told her that I was sorry and that I couldn't control myself. She asked me to stand up and as I did she started kissing me. She told me that I was right. This is the best fuck she has ever had.
She knelt down and pulled my shorts down and took my semi-hard dick in her mouth and started sucking it. I regained my erection in a matter of seconds. She kept on sucking it for a good 10 minutes or so. Then I filled her mouth with cum and she drank every drop of it.
She laid me down on the bed and got top of me. We kissed each other. My hands were crushing her ass and my lips were sucking her hard pink nipples. She soon took my dick inside her pussy and started riding me.
Nupur: Yeah, fuck me. Fuck me like I am your bitch. Make me your slut.
We fucked for 20 minutes again and then she collapsed over me. We both came really hard. We slept naked on the bed that night.
Now we live together like boyfriend and girlfriend. We have shifted to a new apartment and fuck each other's brains out every night.