Rain Helped Me To Fuck Friend's Mom – 1, Friend's Mom, Indian wife, lust, Seduced Sex Story, English Sex Story, Sex Stories In English, Indian Mom.
Hi guys, this is not fictional, it's original. Names are changed for privacy purpose. Any older woman like aunties, girls, and milf can contact me through my email "[email protected]". I keep your promise.
This is Rajesh, my age is 26, I'm single and I stay in my uncles' home in Bangalore and joined a small firm after my graduation I don't have any friends in Bangalore so I always go alone. Once I happened to meet my childhood buddy saket in the mall after a decade or beyond and they are settled in Bangalore. Since then we often meet for movies and some outings.
One day I got a call from an unknown number and heard a sexy voice, I thought she might be my old reader but I realized she's my friend's mom Sarika. She asked me to come home for lunch on a Sunday, initially, I was bit hesitant later I agreed as I'm gonna meet his parents after a couple of decades. The day arrived, I used GPS to reached their home. When I rang the bell, a lady opened the door, I was in shock for her beauty and doesn't look old and I doubted whether I rang right bell in that apartment.
I quickly asked, is this saket home?
Sarika: yes, I'm his mom. Come in
We had a formal introduction for a while and sat on the living room
Me: Saket isn't there?
Sarika: he just went outside to pick up his father as he works there while giving orange juice to me
All these time I'm observing her beauty, she wore a purple color saree with matching blouse. While talking I carefully observed the way it weighs at the front near her breast and the ass it sways while she walks and her skin tone is excellent. I couldn't believe that even at this age how she's maintaining her beauty. As I remember when we were kids, he used to say his mother got married at teenage. I think her age should be between 35-40. I forgot to say, she does have a daughter, 3 years elder than me, her name is neha. My friend told me she got married in her early twenties. I got that strike in mind and I have asked her
Me: aunty, where is neha sister?
Sarika: she stays with her husband in kormangala. She told me she'll come today but seems like their in-laws are unwell so she went to meet them. You watch tv while I prepare food
Me: I couldn't able to take off my eyes on her swaying ass while she walks away
I found some photos are hanged on the wall in the living room and I started looking through it, there I found Neha marriage photo in makeup and some individual and family photos. God.. She resembles her mom and a excellent beauty.
And the door bell rang. Tring.. Tring…
Sarika: can you see who is it.
Me: sure aunty. It's uncle and Saket
She came to the living room and took the luggage from the uncle as he's tired from the journey
I observed he's old with a big tummy and looks like a responsible father & husband.
I thought he's a lucky bastard, who's got an opportunity to fuck this milf. I doubt whether is he responsible for bed also.
We all 3 had some chat and watching tv while aunty preparing for a food.
Sarika: telling uncle to get a bath and have food with us
Uncle: I observed him, he said, I'll have you later slowly and winked her, while he took a towel to go bath
Sarika: she smiled and patted on his ass and looked at us, Saket is deeply involved in tv and turned my head as if I didn't watch anything
After 30 mins, we all started having food.
While aunty is serving food, her smell is intoxicating me and her boobs touched my arm while she serve's food.
After lunch, she was telling to uncle as she needs to attend a function in the evening along with neighbors.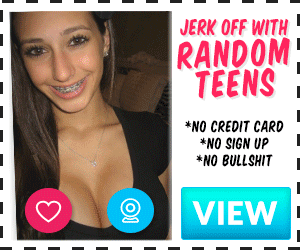 As I'm feeling sleepy, Saket asked me to have some sleep in his room while uncle, aunty, and Saket continuing their chat in the living room while watching a movie.
After 30 mins, I woke from sleep as my penis is erected to its full glory as my bladder is full, opened the door and downed my short and there is a shock for me and aunty
Though it's a two bedroom flat only one bathroom they have and accessible from both the bedrooms. She forgot to lock the door, and she's shaving her cunt sitting naked on the stool
Sarika: why did you come here by looking my full glory cock for a while? As she can't hide her body as the clothes as behind me
Me: I came inside to pass urine
Sarika: she kept one hand on boobs which even didn't cover half of her boobs are big and firm while keeping another hand down. She asked to pass the clothes behind you
Me: her words are not getting in my mind and I continued her watching her and my rod is at its peak.
Sarika: she shouted and slapped me, pass the clothes mother fucker
Me: I got shocked by her behavior and words, and passed clothes
Sarika: get out from here while watching my cock till I go out
Me: I started leaving there home around 5 at home
Uncle: why can't you leave your aunty at so and so function as you're going in that way
Sarika: not required. I'll go with neighbors. She's very angry with me
Uncle: they are not going for some reason
Both son and father forced her to get on my bike
Me: I felt happy as I'm proud to take on my first day and as even I want to spend time with her
While driving, I applied some sudden brakes, not intentionally, due to traffic. Every time her boob is touching at my back and my rod is in its peak, and she accidentally kept her hand on my thigh while I applied the sudden brake and I saw her smile in the mirror, took her hand back immediately and said sorry
I know she must have felt my hardness, and the drizzle started while I'm approaching function hall, suddenly rain becomes heavy and we're in the middle of the road and drenched completely.
Me: do you want to still go to party aunty as you're completely drenched?
Sarika: yeah I'm also thinking.
Me: shall we go to my home, you can change to my aunt dress.At first, she's very hesitant, on my insist, she agreed.
I reached my home and opened the flat key.
Sarika: your aunt is not there?
Me: no they went to outstation
Sarika: okay
Me: I've shown her my aunt room and asked her to wear whatever she likes
Sarika: okay.
My thoughts are running in my mind, milf is in next room changing her dress, what will happen if I go inside, she'll slap me – doesn't matter; she'll shout me – doesn't matter
Me: dared and opened the door. She just took her saree away while standing on her blouse and petticoat but there is smile on lips
Sarika: what do you want?
Me: milk by looking at her boobs or juice by looking down to her petticoat
Saria: milk is not available, the juice will be available with little effort
Me: shocked for her reply.. Will be continued in part2
Any older woman like aunties or milf, girls can contact me through my email for more fun and provide your feedback for the 2nd part "[email protected]". I keep your promise.
Read More: Rain Helped Me To Fuck Friend's Mom – 2