Before I initiate to narrate my story I would like to thank you for all the responses I got for my previous story. I would love to meet all the beautiful ladies in Mumbai. So at the end of September we 3 guys planned a trip to Germany, France, and the Netherlands.
In this particular story, I will stick to the incident that happened in Germany. So we guys reached Munich, Germany for the Oktoberfest. It was the last week of September. For those who don't know, Oktoberfest starts in September and ends in the first week of October.
We reached our accommodation and got ready. We had to reach early since we had to get a table in one of the tents. A reservation for 3 was not allowed, only group bookings. We reached the venue and were standing in the queue outside the tent for the table.
There came a group of 4 girls. Even they queued right behind us. They were German girls. Out of the 4, 3 knew English and 1 didn't know (we discovered it later on). We exchanged smiles. One of them was showing a lot of attitude. Might be because she didn't know English, rest 3 were friendly.
Luckily, all of us got the same table. I will talk about Mila the queen of the story. She was quintessential. Her figure was 34-28-32 and was a pleasure to watch out for. My other two friends were busy chatting with the other 2 girls. The left out non-English speaking German was the only point of distraction between all our conversations.
But again, fortunately, she got a call and she had to go. Guys believe me if you ever get a chance please do visit the Oktoberfest. We gulped down like 5 liters of beer and the girls gulped like 3 liters or something. After a while, we started showing chivalry and were paying for them.
The girls became a bit tipsy and hence we were like patting and giving each other a side hug. Mila then suggested that we should try a few rides of the fest. We had to ensure we don't lose our table. So we decided first me and Mila would go for the rides and then the rest.
So I held her by her back and we moved towards the rides section of the fest. Guys I know it's a bit lengthy but I hope it's worth your time. We tried a few rides but freefall is the ride worth a mention. So I bought tickets for both of us and we were standing in the queue.
Once we sat on the seats, Mila was carrying her bag. It was recommended by the ride coordinator to leave the bag on the ground itself near the control area. She did the needful. There were 4 guys I think they were high and were trying to steal her bag. I noticed it and was about to initiate a spat with them.
The coordinator came to rescue. Mila was really impressed by my efforts to secure her bag. We were holding hands and enjoyed the ride. It was an awesome experience. Then we went to our respective tables and it was their turn to go for a ride. Till then I and Mila were getting to know each other more.
I was at the receiving end of a few pecks every now and then. Crazy stuff was happening all around us. We were sitting, chatting; holding hands, she kept her hand on my thigh. She asked me: What's the plan after the fest?
Me: We will go for some after-party. I am taking a unilateral to take you along with me. I feel that much authority I have by now.
Mila: I don't wish to party
Me: (I felt I lost all my chance) Then what you wish to do?
Mila: I just want to rest.
Me: (lost all hope) Okay.
Mila: Do you have accommodation in an apartment or a hotel or in a hostel?
Me: We guys have booked a 2 bedroom apartment. Why what happened?
Mila: How far is it?
Me: (I got the hint guys) It is like 10 minutes walk (guys remember if you have your own accommodation then chances of getting a girl are much higher)
Mila: I am a bit hungry.
Me: (being a bit opportunistic) So Mila let's go to my place and have some food. I will drop you to your place, ask your friends if they want to join in.
She called her friends and they had already decided to go for an after-party with my friends.
Me: Then we guys should leave
Mila: Are you sure you want to skip the party? You came all the way from India.
Me: It's the company that matters. (I earned a lot of brownie points.)
We left the table, had some crepes and reached my place. I drank approximately 7 liters of beer. I had anticipated what was coming. We entered the room, I showed her the place and she went to the washroom. I was getting Goosebumps and was wondering how to get her in the mood.
She came out and I asked her what does she wish to have?
Mila: We will have something, what's the hurry?
Me: You want to drink?
Mila: What have you got?
Me: Whiskey.
Mila: Sure.
We drank a few pegs.
Me: Do you have a boyfriend?
Mila: No and do you have a girlfriend?
Me: N.
Mila: Why you asked?
Me: Just.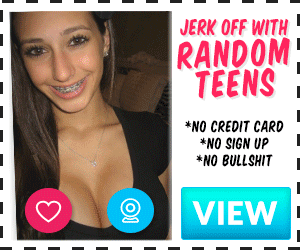 Guys, I didn't know how to start the deed. Thousands of questions were running in my mind. I just sat near her, was holding her back. We guys were just staring at each other's eyes. I knew this was an apt time. I just kissed her. Guys it was the most passionate kiss. It went out for like 20 minutes.
She started undressing me and I did the same with her. She was looking so stunning; I was literally in heaven guys. I just grabbed her boobs. Sucked them and started fingering her. She was moaning and I was on cloud 9. I pressed her ass. Now I went down on her and started sucking her.
I sucked really well in a literal sense. I made her cum and she said now it was my turn to return the favor. Guys, I got the best blowjob of my life. She was a connoisseur for sure. Then I wore a condom and was teasing her with my dick. I was looking in her eyes and she was like fuck me.
I penetrated her and banged her in missionary, women on top, cowgirl and we ended up in missionary. It was the best fuck of my life guys. German girls are awesome. They are aggressive, beautiful, and voluptuous. We were contented to the fullest.
I hugged her for a while and then we went for a shower. She gave me an awesome blowjob in the shower and I fucked her in doggy. We had some food and I dropped her at her place. I called my friends they were partying. I was tired so I called it a day.
I hope my story was worth your time. Ladies, girls, women feel free to contact on [email protected] I am also on hangout. Please give your feedback