Hello guys, myself Neil again back to share with you all the story about my new adventure. About me, I am a 24-year-old young guy working in IT and living in Bangalore currently. I have an athletic body with a cock size measuring 7″ and wide enough to satisfy to the core.
This story is about me and my colleague from my last company while I was working in Hyderabad.
So, I had this colleague whose name was Poonam. She was in her mid-30s with 2 kids but had maintained a perfect figure like a girl of 23-24.
Poonam was well-built and was regular to the gym. She had milky white skin colour with big firm boobs of 34D with an ass of 32 to die for and a perfectly trimmed waistline of 24. My colleague was one lady on our floor which every man use to lust of and wanted under him. I was no exception.
Poonam and I were in the same team and she was my senior. In fact, she was quite senior to me.
We use to go for lunch together regularly and then for a walk post-lunch. Her husband works in the US and comes once in a year and she use to tell me how much she misses him and how her husband's absence bothers her and her relationship with her in-laws.
However, Satan inside me use to take advantage of this situation and use to divert the topic towards her sex life.
Initially, she was hesitant to talk to me about it considering that we were colleagues but with time, our understanding grew stronger. She then started speaking to me about her almost non-existent sex life and how she misses the touch of a man.
As we grew closer, my colleague invited me to her house for lunch on a weekend. She told me that her in-laws and kids would be going to their native. I saw this as an opportunity and decided to play my cards smartly to get this hot office babe under me.
I reached her home well on time in the afternoon with a bottle of wine and some handmade dark chocolates. She was there on the door to welcome me wearing a black saree with a deep-neck half blouse exposing her cleavage perfectly. I was excited about seeing her and was glancing her from top to bottom.
Poonam welcomed me in and made me sit on the sofa and she sat opposite to me. She was extremely glad to see the gift I brought and was blushing.
We started our conversation normally and then progressed to have our lunch. All this time, I was ogling on her sexy body. After lunch, we decided to have the wine and we sat down on the floor sipping the wine. This time I sat close to her and poured the wine for her.
While passing on the glass, I touched her hand for a brief moment. As I touched her hands, her eyes were filled with sparkle. It felt as if a current had passed by her body. I saw this and ignored this and next, we were sitting beside and our legs were touching each others.
I slowly put my left hand on her right leg and slowly started to rub it up and down. She looked into my eyes but the lust was clearly visible in her eyes and was clearly saying how much she wanted this.
I then slowly pulled her saree up exposing her milky white thighs and started rubbing it over.
By this time, we both knew what was going to happen next. I then started moving my fingers around my colleague's pussy and pulled her left leg saree up. My right hand was behind her head pulling her close to me. Without wasting any time, I planted a kiss in her lips.
The moment our lips met, she came on top of me, taking charge. She was holding my head and playing my tongue. We were exchanging salivas and biting each other's lips.
We continued this extreme hot smooch session for around 5 minutes. I was rubbing my hands all over her back and was trying to open her blouse hook.
We finished smooching and then she quickly went down to untuck my pants. In no time, she removed my trousers and my already hard rock dick popped up in front of her. By seeing my elegant 7 inch tool, her eyes were filled with happiness.
Poonam's mouth was wide open seeing this and she quickly to got hold of it and planted a kiss on my dick, complementing how lucky was she that she was going to ride a humongous dick.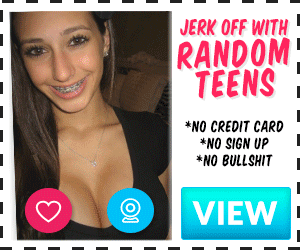 My colleague put my dick in her mouth and started rubbing it slowly, gradually increasing the pace. Her saliva was coming out and was all over my balls.
I removed my shirt and was completely naked by this time. She was playing with my balls, sucking them deeply. I was on cloud nine. OMG, her eyes were so filled with lust, it was so mesmerizing.
This continued for some time until I pulled her up and removed her blouse and popped her melons out.
There it was, those milky white boobs with big brown areolas which I was dying to see, were in front of me. I immediately started to suck on them and pressing them. I was feeling heaven playing with them. She then stood up and removed her saree and her black underwear and was completely naked in front of me.
She took her underwear using her toes and put them in my mouth asking me to suck the juices completely. She then made me stand up and held my dick in her right hand guiding to the bedroom. On reaching the bedroom, she threw me on the bed and came on top of me asking me if I was ready for some real action and I nodded yes to her.
Poonam put her clean shaved pussy on my mouth asking me to suck on them. I inserted my finger and started to lick on her wet pussy.
She was moving back and forth on my face, which was making my tongue move all over her pussy. She was so tight at times making me gasp for breath. God, what a feeling it was – the aroma of wet pussy and the craving for breath.
My married Indian colleague then moved down and took my dick and sat on my dick in cowgirl position. She let out a very loud moan as soon as my monster entered her pussy and started to ride it while I was playing with her boobs.
I was fingering her mouth while she continued riding and grinding my dick. We continued this for around 15 minutes and then moved to the missionary position. I started thrusting her heavily and she was moaning loudly in pleasure.
I fucked her in this position for around 10 minutes until I was about to cum. I asked her if she wanted me to cum outside but she had some other plans. She grabbed me by my ass and pushed me deep inside her making me cum inside her warm pussy. What a feeling it was to release my load inside her.
We then laid there for some time playing with each other's bodies before we started again our smooch session again.
I stayed at her place that weekend and enjoyed our time completely with multiple sessions and she thanked me for fulfilling her long-time craving of having a dick inside her.
On Monday when we were back to the office, I was along with my guys gang and when she saw me, she passed on a kinky smile and I also responded to this with a wink.
We continued this little dirty fuck affair until I left that company and moved to Bangalore.
I hope you guys enjoyed my story and let me know your feedback on email. Ladies, you can reach out to me via email. My mail id is [email protected]
Would be waiting for your feedback friends.
Until next time!!