My pal Brad always looked like he was starved for cock. Then when his girlfriend left him, he hid it even less. Once he was single again, the two of us got started hanging out much more and one night I offered him a ride to a party I was invited to. I was the only one he knew there so we spent most of the night together.
​
We both had a blast at the party, and Brad was in a great mood. While everyone was dancing, I pulled him closer to me to see how he would react. I admit I half-expected him to push me away, but instead he grinded against me for many songs.
​
Later on the way to drop him off at his place, we laughed and talked about what a good time we had. I was glad he enjoyed himself at the party, but after all that dancing we did I wasn't quite ready to call it a night.
​
Outside his house, before Brad could exit the car, I put my hand on his head and brushed his beautiful long hair. He suddenly got really quiet and nervous, but he understood what I wanted. Without saying a word or breaking eye contact, Brad put his hand on my crotch and started undoing my pants.
​
The way he jerked me off was adorable. They were shy, slow strokes but before long I was hard and horny. "Try with you mouth," I told him in a soft voice, and gently pulled him by the hair down to my crotch. Brad didn't protest. His soft lips kissed and licked my head while he got confidence, and then he put it in his mouth.
​
I could have left him blowing me all night. Even though he had never done it before, Brad was a natural. Still, I kept remembering how nice his ass felt while we were grinding at the party. I told him plainly, "I'm going to fuck you so deep," and spanked him as hard as I could.
​
I loved how obedient he was when he got horny. Brad quickly went to the backseat, dropped his pants and bent over. He was fully shaved and smooth, and it kind of made me wonder if he was planning this from the start. With my hands around his hips, I went in, keeping in mind that it was his first time and I had to be gentle. I thrusted slowly, loving the delicate sound of his breath reacting to my movement.
​
But I underestimated my friend. Brad begged me to go faster and deeper, so I did. His voice went higher and louder as I did my best to give him what he wanted. Now that I knew I didn't need to hold back, it was only a matter of time before I had Brad jizzing on my backseat.
​
He had a loud and trembling orgasm while I fucked him fast and spanked his soft ass. At the same time, I emptied myself inside him. "I can't believe we did that…" he said softly. It was so adorably cliché that I had to laugh.
​
I took a bit of his cum that fell on the seat and fed it to him saying, "shut up, you loved it." Brad ate it up gladly and sucked my fingers clean.
​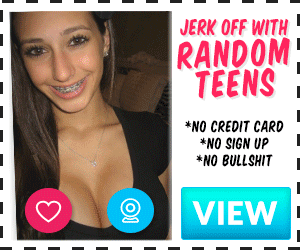 Before calling it a night, we had a short conversation about what happened. He asked me to keep it a secret from our other friends and I agreed. Then I told him we could repeat whenever he wanted, and he thanked me. With his ass full of cum and nothing else to say, he got dressed and went inside his house. I drove to my place, trying to guess how long it would be until he asked me for another go.