I wake up looking at the ceiling, still completely nude, what happened yesterday was fucking wild. I take a look over and see that my Sister is not laying next to me, i Get up and pick up my boxershorts from her floor, i sneak put of my sisters room and in to the bathroom where i take a shower. My mind is only thinking about my Sister and my mother and what had happened.. damn this is so fucked up. After the shower i go downstairs and the everybody is here.
Dad:'' Hey son, we leave tomorrow for the vacation, if you still want to go''
Me:'' hell yeah i want to go, cant wait dad''
Sis:''yes daddy'' my Sister says in a kinda sexual voice
Fuck Sis, Are you trying to make me horny again.
Mom:'' Okey so we leave at 09:00 for the airport, everyone be ready''
Me'' yes ma'am''
Dad'' okey honey''
Sis:'' yes mommy'' still in a very sexy voice
My stepmom just smiles at us all before she continue making breakfast.
I sit down with my Sister.
Mom:'' so did you sleep alright honey'' she says looking at me.
Before i can answer my stepsis says:
''Oh he slept like a baby and he is Kind of cute when he snores''
My face turns red as fuck and i can see that my stepmom is getting a little akward
too. My stepsister is just waiting for someone to say anything.
Me:'' ehhe hehe'' i try to laugh it off
Mom:'' so… you guys slept together?''
Sis:'' yeah i watched a scary Movie and i asked my best bro to come sleep with my hihi''
My heart is racing so fucking fast.
My stepmom is just looking confused at me.
Me:'' what can i say… i am a gentleman''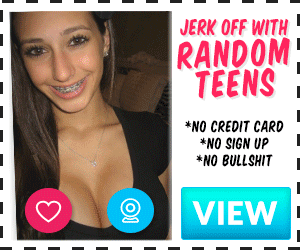 Sis:'' BIG time hihi''
Me:'' Well.. i need to continue packing my bag soo.. see you both later''
I walk to my room as fast as i can. What a fucking tease..