This is Sheila, sharing with you about my sexy step-mom and my experience. My mom and dad got divorced when I was in college. But we still kept our contacts with dad and his new wife (my step-mom) in good terms and visit each other occasionally.
No doubt my dad was a handsome businessman with a dashing personality. I salute on his choice when he got a very sexy lady as his new life partner. My biological Mom was not less than anyone with a tall, buxom body. Still, my mom and dad could not get along and they decided to end their marriage.
And since then I saw my mom being around with her friend circle of men and women. I noticed she also dated a few guys and she has a bunch of female friends who visit her on and off and sometimes have a sleepover. I am not sure if my mother was sleeping with women as well or not.
However, I was in college in those days. I envied my new step-mom when I saw her for the very first time. I could not take my eyes off from her, a tall slender figure with absolutely sexy body and appealing looks! At one point she was the copy of my biological mom with some differences.
I heard about lesbianism quite a lot since my college days. Some of my friends shared their lesbian experiences with me, and some gave me some lesbian movies to watch. I was not a lesbian yet as my interest and attraction for guys is in its place. But my attraction for good looking women was still building up.
I always have been kind of kinky type of girl. I have given blowjobs to many guys. I always have enjoyed cum in my mouth which I have swallowed. I always have had some kind of obsession to taste cum of different men! Besides, I have watched too many lesbian movies along with regular porn.
At one point a fantasy struck my mind to establish a discrete lesbian connection between my two moms. But of course, it was just a fantasy. However, I remember I got myself off many times by thinking about that fantasy whenever I masturbated.
In my imagination, it was a big turn on for me by having my two mom's knotted in a lesbian relationship. But of course, imagination is just an imagination. Then at one stage when I had to join my engineering college, which was almost 70 miles away from my place, a serious issue popped up.
The driving distance was a killer and my biological mom was not very comfortable about it. So she suggested me to move in with my dad whose house was closer to my new college so that my driving hassle can be resolved. I really liked that idea.
To be honest, I was feeling excited that I would be getting a good chance to be around with my sexy new stepmom. My biological mom talked to my dad and my move was settled without any problem. Anyways, I packed up my stuff with great excitement and drove to my dad's house which was at a good distance.
It was on a Sunday. I left early in the morning and reached their home around 10 am. Apparently, my dad was not at home as I did not see his car. But I was warmly received by his new wife (my step-mom) at the front door. I guess she just woke up as she was still in her nightgown with sleepy eyes.
She was looking damn sexy!  She helped me with my stuff and made me follow her in order to show my room. She took me upstairs and I noticed that my room was just next to her bedroom. I felt very relaxed and excited about the location of my bedroom. I got myself settled in my new room.
In the meantime, my step-mom went to take a shower. I lay down in my bed to take some rest and don't know when I fell asleep. A knock on my bedroom door woke me up. I saw my step-mom entering in my bedroom with a white towel around her head and wearing a bath gown.
She was looking stunning after her fresh morning shower. She gave me a smile and we chatted for some time. She was sitting on my bed very relaxed. My eyes were staring on her glowing fair skin, her sexy long legs, and the curves of her shapely body. I was getting very turned on by looking at her.
I kept her snared by talking about different things. Very soon we became good friends. I found her personality as a very communicative, friendly and easy-going person. I was having a very strong desire to lay her down on my bed and lick her all over to taste her glowing soft skin.
Later my step-mom went downstairs to fix breakfast and I joined her too. We had a nice chat on the breakfast table as well. She inquired about my likings, my relationships, my school, and everything. In the meantime, my dad also came over and we all had a nice breakfast together.
I could tell they both had a strong bonding with each other. My dad hugged her on and off or sometimes they kissed each other. I never saw such a good bonding with his previous wife (my biological mother)! After breakfast, my dad and my step-mom went out to do some shopping and to run some errands.
I stayed at home doing some laundry. In the laundry room, I was kind of excited by looking at some of my step-mom's lingerie as her used panties and bras were lying in the basket. I sniffed a couple of her bra and panties. I enjoyed the fragrance of her body!
I could smell her juices off from her used panties and I really enjoyed. I took one of her used panties in my hand and lay down on her bed. The same bed where she gets fucked by my dad every night and laying down on her bed was an exciting feeling itself.
I was literally masturbating and making myself excited by sniffing and rubbing her used panty. I started rubbing against my pussy. In no time I got my orgasm through my step-mom's panty! Furthermore, I sneaked in her bedroom and saw some of her sexy belongings lying around.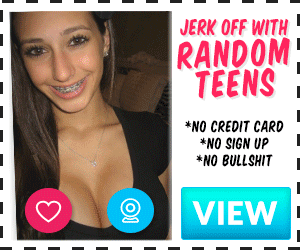 I was excited by looking at her sexy sandals. I touched and sniffed them and enjoyed the smell of her sexy feet! I looked around more into her bedroom. In one drawer I found a bunch of porn collection (DVD's), some sex toys, lubricants, and oils, etc.
I opened and looked into their wardrobe also with some curiosity. While searching her wardrobe closet I learned a very exciting thing. I noticed that the wardrobe closet of my bedroom is just behind their closet, separated by thin cardboard which got lose and came off from a corner.
A brilliant idea struck my mind and at the same time, I feel proud to be an engineering student. The idea was to make a secret sneaking entry into her bedroom through the wardrobe closet from my bedroom. Then enjoy the peep show. The cardboard was big enough in size to accommodate me to get through.
It was perfectly hidden on the back wall of the cabinet behind the clothes and nobody would notice. I was feeling proud of myself for having that creative engineering mind. I was thinking that no wonder I got admission in engineering college because of my freaky talents.
Well, I gave a try of that secret closet opening and sneaked into my bedroom successfully. However, before I sneaked back in my bedroom I picked up a couple of things in my hand as a souvenir. One was her panty and another item was a hot porn movie.
I locked myself in my bedroom and started watching porn on my laptop. I was sniffing and enjoying her panty while masturbating. I finished watching porn. Once I reached a couple of orgasms, I hid her panty under my bed and came downstairs. I fixed tea for everyone.
In the meantime, my father and my step-mom came back from shopping. They sat with me for some time and we enjoyed chatting and had tea. Later my father and my step-mom went upstairs to take a nap and watched some TV. I came back to my bedroom to take a nap as well.
I was tired, so I fell asleep fast. But after an hour or so I woke up on some weird noises coming from my mom and dad's room next door. Curiosity was building up in me as I knew something was going on in their bedroom. Since I already made a secret passage in their bedroom through my closet, I got in very carefully and discretely.
In the next moment, I was hiding in their closet behind some coats. A very clear view of their bedroom was in front of me. I saw my dad was lying on bed and my step-mom is sucking his fully erected dick deep in her mouth. I was amazed by the massive size of my dad's dick which was filled into my step-mom's mouth.
My step-mom was licking the shaft of the dick, also licking the cap on and off. She was taking the entire dick in and out of her mouth. She was licking his huge balls as well from time to time. I was also amazed to see how skillfully my step-mom managed to take that massive cock in her mouth.
I was getting very excited by looking at the size of my dad's cock which was in its full swing, swollen and hard as a rock. It was my heartiest desire to walk into their bedroom and grab his dick into my mouth. But I was afraid to make any nuisance.
My dad, who was already moaning with pleasure, did shoot a big load. My step-mom was collecting in her mouth and then swallowed in a gulp. And then they went to sleep. I sneaked back into my bedroom through that hiding place. I laid down in my bed and masturbated while thinking about whatever I saw.
Later in the evening, my dad had to go out somewhere. So he left by himself, leaving me and my step-mom alone at home. My step-mom was still in her bedroom as she just finished her bath. She was putting lotion on her slender sexy long legs. I could see her white towel still on her head.
I walked into her bedroom with a knock and we got into some friendly chat. To my surprise, she changed her clothes right in front of me without any hesitation. I could see her boobs from a very close distance. She put on a long gown now but with no undergarments.
Indeed, I was really turned on by looking at her slender buxom body, her long shapely legs, and her sexy breasts with perky nipples. All of a sudden a burning desire ran through me to touch her, lick her all the way from top to her toes and enjoy her sexy body.
But at the same time, I had to be careful as I was still exploring her. I established a very friendly atmosphere with her via conversation. Our chemistry seemed to match very well. She started asking me some personal questions such as my relationships, boyfriends, and about my sex life, etc.
During the conversation, she came to bed and lay down in a relaxed mood. I made myself comfortable as well. I told her about my sex life, my past relationships even my interest in women as holding some bi tendencies in myself. She was surprised to learn about my confession about having bisexual tendencies.
On my insistence, she confessed as well about some lesbian encounters she has had in her college life. That was the right time I opened myself and told her that I was very excited when I heard some moans coming out from her bedroom this evening.
She smiled at me and responded very boldly that I would continue hearing such noises as my bedroom is just next door. Then at one point, I expressed my desire to be as a voyeur when she and my dad have sex. To my surprise, she blatantly responded to me in acceptance and allowed me to be as a voyeur.
During this hot conversation with my step-mom, she was lying on the bed comfortably. She was listening and responding to me diligently. My foot was caressing her foot slowly as I was lying just next to her, facing towards her. The touch of her soft and cold foot was feeling very good.
I was literally rubbing my foot against hers. One of my hand was into her hand while we were listening to each other. This was giving me a confidence level being build up. All of a sudden a brilliant idea came in my mind to find a good excuse to touch her.
I offered her a good relaxing massage as if I am a trained masseuse. I told her that I got training of deep tissue massage from an institute and would love to give her a good relaxing massage. Next, she accepted my offer without any hesitance.
I got my position to give her a good massage and to find a good reason to touch her sexy body. Since she was wearing a gown, it was easy for me to reach her body through it. I started off my massage from her lower body and reached by her feet.
I grabbed her sexy feet and started massaging her long toes, her sexy broad heels, and her soft and sexy soles. I kept moving my hands on the bare skin of her slender long legs. I kept pushing her gown up as I was moving. The touch of her silky smooth skin was really a turn on for me.
Very soon, I reached her thighs and was massaging her soft and shapely thighs. I was enjoying the touch of her bare skin. Her gown was pushed up all the way up to her thighs. Now I could peep the glimpse of her bare pussy hiding through the gown. My mouth started getting watery.
But I did not have the guts to jump on her pussy. I was waiting for the right moment. She was lying down very calm with her eyes closed. I kept massaging her thighs. I was struggling to reach through the gown as high as I could. My hands now reached up to the soft inner area of her thighs which was very close to her pussy.
While giving the massage to her inner thighs I gave a slight touch to the outer lip of her pussy as if accidentally. And I moved my hand away. I wanted to confirm how she would react. I did not see any immediate reaction. So I got some more confidence.
This time I intentionally covered a larger area of her pussy lips to be rubbed as if in the massage. This time she moaned with a little smile while having her eyes still closed. And as soon as I noticed some signs of pleasure on her face, I took it as my 'Go' signal.
This time I literally touched her pussy and started massaging it very softly. I could feel the warmth of her pussy through my fingers as she was enjoying my tender touch. I could not believe that I was touching my step-mother's pussy with my hands and making her excited. The taboo feeling was making me very excited!
Next, I rolled up her gown all the way above her pussy and made her lower body completely naked. The close sight of her sexy long legs, her well-shaped thighs, and her big pussy was really making me wet. My step-mom kept on enjoying the magical touch of my hand as massaging her pussy for some time.
I felt that she was really enjoying and getting wetter through my touch. While she was absolutely calm and lying with closed eyes and soft moans. At that point, I got a good idea about her temperament, her open mind, and her sexual behavior.
Once I made her pussy surface really wet I introduced my two fingers in her pussy which slid in her juicy pussy in no time. She moaned due to the insertion. My two fingers were sliding in and out of her pussy really good. All of a sudden I realized that the bedroom door is not locked from inside.
What if my dad returns home and barges in? So I jumped off the bed and locked the door from inside, turned off the lights leaving only a lamp on. Before returning to the bed, I took off my clothes and got myself completely naked. And to my surprise, my step-mom had already pulled off her gown.
Now she was lying completely naked and ready for me! I returned to bed and immediately buried my head between her thighs. She opened her thighs and accepted me! I wanted to taste her warm flowing juices still flowing from her. I took my first lick of her pussy by giving a nice scoop of my tongue.
I picked up as much of the juice as I could. A strong flavor of her pussy juices entered my mouth. I started sucking her juices as if a butterfly from the petals of the flower. I kept stroking my tongue, cleaning her juices from the walls of her pussy, nibbling her swollen clitoris and moving my two fingers in her pussy in and out vigorously!
I repeatedly licked off her juices from my fingers and inserted again. Then fused my mouth back on her pussy sucking each and every drop of her juices. Till she strongly exploded with her first orgasm followed by many! I kept licking and sucking her pussy till I picked up the last drop of oozing juices.
Then I paused and laid on top of her by wrapping her around. She embraced me tightly having our breasts crushed against each other. Our mouths were into each other and our parted lips fused against each other. We were having passionate kissing.
For the first time, my lips tasted the soft lips of my step-mother. At the same time, my hands reached her breasts and were playing and caressing with the firm and perky nipples. Next, I slid down and started sucking her breasts one after another.
My hungry mouth was enjoying the taste of her perky nipples. I literally gave a good suckle to her breasts as if sucked the last drop of her breasts milk. Then I rolled down my tongue by licking her belly all the way down. I gave her a good tongue bath by enjoying the flavor of every inch of her body, even her sexy feet, toes, and her soles.
I came back to her pussy again and laid myself between her thighs. I started licking her pussy one more time. Then she uttered something really kinky which ignited a fire in my emotions. She said, "I wonder how you would like to enjoy licking my pussy when it gets overflowing with your dad's cum!"
That kinky idea gave a blast to my mind. I really adored her nasty mind with extreme kinky thoughts. I immediately expressed my likeness and accepted her kinky idea. At the same time, she agreed to let me enjoy watching her secretly whenever she has sex with my dad.
At that point, I shared my already established secret access to her bedroom via the wardrobe. She laughed at it. Now we were totally aligned with our chemistry and shared our kinky minds. However, the new idea of licking her overflowing pussy right after her sex sessions with my dad was kind of over- exciting for me.
I laid on top of her by getting my pussy in touch with her pussy and let it grind against each other. Next, I was lying on top of her. I was grinding her warm and wet pussy with mine while our mouths were fused against each other passionately sucking each other's lips and tongues.
We played with each other for a while and reached a bunch of orgasms one after another. Then all of a sudden I heard the knock on the bedroom door. My step-mom pushed me off from her. I escaped from her bedroom through that hidden escape place from the wardrobe.
My step-mom gave me some idea as around what times she and my dad usually have sex. I came to my bedroom and laid down in my bed to get some rest. The flavor of my mom's pussy was still giving me pleasure in my mouth along with the scent of her juices.
I got very horny again. So I played myself and then went to sleep just to take a nap. After some time, my dad woke me up by a knock on my door. He was calling me down for dinner. Downstairs, my step-mom was busy in the kitchen wearing a sexy gown.
She was dishing out some pasta prepared with sardines and baked salmon fish. I helped her in the salad and setting the table. The moment we established eye contact we exchanged smiles very discretely. No doubt she was looking very sexy.
I was having a strong urge to leave everything in the kitchen and take her upstairs and fuck her really good. But sometimes we have to go with the flow and control our passions. However, at the dinner table, my step-mom teased me a little bit as she realized that I was horny.
All of a sudden, under the table I felt her cold feet rubbing my feet. A sensation ran through my body as I saw a discreet smile on her face whereas dad was busy eating his dinner. My step-mom was feeding a big chunk of salmon fish to my dad and kept insisting him to eat more and more.
I did not understand the reason at that time but discovered later and I will share it with you. The dinner was awesome with the best wine as well. Back home at my biological mom's place, she restricted me from having wine. But here I was enjoying the liberty to enjoy wine at the dinner table.
Not only that, before dinner my step-mom offered me a cold beer as well. My dad and she were enjoying a cold beer before dinner. My dad had no objection to my drinking. After dinner, we all got set out to go out for a stroll as we took our dogs too.
Since my dad's house was close to the beach, we set out to go to the shore by walk. It was very pleasant to walk at night under the moonlight by the shore. I was really enjoying the company of my step-mom and my dad. All of a sudden my dad got a phone call in regards to his business.
So he got busy on the phone by walking a few steps away from us. I and my step-mom continued walking next to each other by holding the leash of our dogs. At one point I gave my hand into my step-mom's hand which she was holding with all her passion.
So far we had established a spectacular understanding and our chemistry matched greatly. As if we were some old friends. Since we already have had sex in the afternoon, our closeness with each other was more intense. While holding my hand my step-mom inquired if I enjoyed sex with her in the afternoon.
I looked into her face and nodded with a smile. Then found the perfect timing to express my desire to fulfill the new idea she gave. Instantly she replied softly, "You will get your opportunity to have your dessert, my dear," and I just giggled.
Next, I found the perfect opportunity to mention about my fantasy to get my two mom's introduced with each other and hook them up. I expressed to my step-mom while walking. To my surprise, she took it very lightly without any objection and expressed her willingness.
She said, "Oh yeah, I don't mind if she is around, certainly she would be a good company." That was the very first step of my encouragement based on her response. Of course, my next question with my step-mom was, "Don't you think she is pretty and hot as I look like her?"
She instantly responded in acceptance by saying, "Oh yeah, she is an attractive lady just like you." That was another endorsement for my fantasy to come true based on her positive response about my biological mother. I added, "You both are almost of the same age. I am sure you will really enjoy each other's company."
Then we continued talking about some other stuff as dad was done with his phone call and joined our conversation. We came back from the night stroll and settled in the living room watching TV. And then we watched a movie too. It was quite late at night, almost 1 am.
After some time my dad was sleepy. So he went upstairs to crash. I and my step-mom continued sitting on the sofa in the living room. She was not sleepy yet and she was enjoying my company. As soon as my dad left, she got up from her place and took me to the beachfront patio.
A nice cozy canvas sofa was lying in the open air under the sky. I could see the beach very clearly from that height. It was a very relaxing place to sit and enjoy the open sky. It was kind of dark in the patio. But some dim lights were reflected from the sky.
It was a quiet and cool place. I would say the most romantic place in the house. I got myself settled in one corner of the sofa. She fixed two glasses of red wine and gave me a glass. Then she got herself in a relaxed position. My step-mom sat on the same sofa with her legs stretched.
I kept her sexy feet in my lap and started massaging them just to give her some comfort. She was sipping wine and enjoying the massage, which seemed relaxing to her. I poured some more wine and made the atmosphere more relaxing. The nice cool breeze from the ocean was touching the face.
The wine was enhancing that evening and making the company of my step-mother more relaxing. At one point my step-mom brought my face very close to hers and kissed me very passionately. I was amazed and turned on real bad. We started having some intimate chats.
She was telling me about her sexual experiences, her sexual life with my dad, her bisexual lifestyle, her turn-ons. At the same time, she was trying to learn the same about me. As soon as we finished the second glass of wine my step-mom demanded something different.
Now as she instructed me to get the Cognac from the refrigerator and fix two shots. We both had a shot of Cognac and got more relaxed. Now I was in full swing and feeling boozed and horny as well. Uncontrollably I got up from my place, opened her legs apart and buried my face between her thighs.
Next, my mouth was licking her wet pussy, holding and nibbling her clit between my lips as my tongue scooped her sticky juicy. She dropped her head and in no time I made her cum in my mouth. While I was going for the second round and I was almost halfway, I heard my dad calling her to join him in bed.
So we called off right away. She told me in a whisper that my dad has a craving for sex around the middle of the night between 1.30 am -2.30 am. Then he goes to deep sleep. However, again he has his urge to have sex early in the morning before leaving the bed.
I was kind of impressed by my dad's high spirits and passion for sex which was much more active than any young guys. Before my step-mom went, she winked at me and hugged me with some sweet words in my ears in a most erotic way. "Now I am going to get fucked by your dad. No worries I will manage your desert."
I followed my step-mom up to her bedroom and then entered my own bedroom. I knew that in a few moments the action is going to start in her bedroom. My heart was pumping fast. I waited for a few minutes so that she gets settled in her bed. Then I started making my discrete entry into their bedroom through that secret closet entrance.
I got myself settled inside the closet with a perfect view of their bed. The room was filled with nice blue light through a bed lamp. I could easily see their faces. The action was already started in their bedroom. My step-mom was sucking the rock-like dick of my dad by bending over his cock.
My dad was lying in bed relaxed enjoying the blowjob. Next, my dad took his position and made my step-mom in a doggy style and started fucking her hard. He pumped her pussy for some time with force. Then pinned her down on the bed in missionary position and got on top of her.
They were kissing each other passionately. My dad started pumping her again! This time I could see his back only, whereas I could see a bit of hidden face of my step-mom in that position. She had locked her feet around the waist of my dad. He kept on pumping her with force for good 15-20 minutes.
Then he stopped with a loud moan but was lying on top of her. Perhaps he reached his peak point and might be unloading his cum into her. And then he dropped himself off from top of her and went to deep asleep. Now I could see my step-mom appear as she was pinned under him.
I could see her glowing sexy face after being freshly fucked. She was looking gorgeous and sexier. The show was over. So I sneaked into my bedroom through the wardrobe closet and laid down on my bed restlessly. I was badly turned on by the view of live sex I just saw and I was all wet.
I was trying to go to sleep but after some enjoyment. I teased by playing with my pussy slowly with my fingers. I took off my clothes and I was madly masturbating and playing myself. After some 20 minutes, to my surprise, my bedroom door got opened.
I saw my step-mom appearing in her nightgown. I got very excited and surprised by looking at her sneaking into my bedroom at this time. She took off her gown with one quick pull and joined me in the bed. She kissed me all over my naked body from top to my toes.
She lay on top of me by keeping her wet soaked pussy right on top of my pussy. Then started grinding me slowly in a very erotic manner. Our lips got fused against each other and we were kissing passionately. The grind of her wet pussy against mine was giving me tremendous pleasure.
She was freshly fucked by my dad. She was grinding me vigorously and taking me to the heights of pleasure until we reached our orgasms one after another. While I was still enjoying her vigorous grind she whispered in my ears, "Honey, I got your dessert, don't you want to taste it?"
All of a sudden I got excited and she took her position right on my mouth. She was sitting on my face and I started digging my tongue deep into her wet pussy. Her pussy was soaked with our juices as she was still oozing out some juices. I kept entering my tongue into her pussy deeper and deeper.
I was thrilled to notice the thick load of my dad's cum was flowing out of her pussy. I grabbed it with my tongue and sucked her dry. The taste of my dad's cum entered into my mouth with a newly added flavor mixed with my step-mom's own juices.
The gluey taste of my dad's cum was exciting for me as it was sweet in taste. I sucked till the last drop fell into my mouth. After unloading her pussy with my dad's cum, my step-mom left my bedroom. I was horny as hell so I played myself again and again until I fell asleep.
It was around 7 am early in the morning. I woke up due to some moans and noises coming out of my dad's bedroom and I got excited again. Though still naked I sneaked into their bedroom through the secret wardrobe closet. Again I saw my dad and my step-mom were having passionate sex.
My dad was lying on top of her and pumping her vigorously. I was amazed by their sexual appetite and stamina. That shows my dad maintained a very active sex life and my step-mom gets fucked a lot. I just could not figure out why the hell my biological mother and my dad could not get along. As dad has such an active sexual appetite and so does my biological mother!
Anyways, after having some vigorous sex for almost 20 minutes they were done. I saw my dad getting off from my step-mom and probably seeded her with his fresh load. I stayed there calmly in the secret place inside the wardrobe closet and kept watching them.
My dad caught some breath after getting off from my step-mom. I could see his erected dick which was all wet with my step-mom's juices. Since he was still hard, my step-mom was playing with his dick. Then took his tool in her mouth and started sucking his cock very passionately.
She changed her position to 69 position. She was letting my dad eat her pussy while she was busy giving an intense blow job and sucking his cock real good. After some good 5-10 minutes of oral, they both reached their orgasms one after another.
I literally saw my mom had her eyes closed with the intensity of her orgasm while my dad was shooting his load in her mouth. I saw some droplets of his cum rolling down on his big dick. Mt step-mom was licking and sucking his dick very vigorously. She was unloading the very last drop of his cum in her mouth.
Next, my dad jumped off the bed and rushed to the bathroom to take a shower. He might be getting late to work whereas my step-mom was still lying in bed and covered herself with a blanket. Once I confirmed that my dad got busy in the bathroom, I made my bold move by getting out of the closet and got into their room.
I approached my step-mom with a smile. She took me with a great smile in return as she was expecting me. I got on top of her and kissed her passionately. She immediately flipped over by getting me down under her. In the next moment, she unloaded some warm sticky load in my mouth which I gulped in one single swallow.
Indeed, that was my dad's fresh cum being unloaded into my mouth. My step-mom was anxious to unload until the last drop. Perhaps she knew that I might come so she saved that dessert for me by holding in her mouth. We stayed there for a few minutes till she is completely done with unloading.
No doubt it was the tastiest cum I have ever tasted. I enjoyed each and every drop. She gave her tongue in my mouth. I sucked her cum soaked tongue and we enjoyed a passionate French kiss. I found her sexier right after being freshly fucked. I wanted to fuck her really good.
I grabbed her and laid on top of her by covering her pussy with mine and started grinding her. In no time I reached my orgasm and so had she. Now I badly wanted to eat her pussy right away in order to suck that loaded pussy with my dad's cum seeded in it.
So I entered into her blanket and hid right between her thighs. She parted her thighs to invite and I started darting her freshly fucked pussy with all my passions. I was stroking my tongue deep inside her pussy as much as I could by scooping my tongue.
After some efforts, a thick load of fresh cum of my dad started flowing down from her pussy pouring right into my mouth. I kept eating her pussy till I could scoop out the last drop of cum. In the course of that action, my step-mother reached a couple of her orgasms.
The taste of her pussy was so good due to the blend of juices that I did not want to quit. So I continued eating her! In the meantime, I heard the sound of the bathroom door being opened. My dad might have done with his shower and he was about to come out in any second.
My step-mom was way smart enough. Instead of getting panicked she kept me under her blanket. Then put some pillows on top from outside. I kept on working on her pussy very slowly inside the blanket. My dad had no idea and he got busy in getting ready.
My mom turned on the TV to make some noises in the room. Amazingly my step-mother was confidently hiding me between her legs while my dad was busy getting ready for work. Whereas I was busy inside the blanket discretely playing with her pussy.
My dad left for work after some time. He had his breakfast packet ready which my step-mom already prepared at night. So he did not have to stay any longer. I think that's the way she always prepared his breakfast, a night before which my dad enjoys while driving to work.
As soon as my dad left, I and my step-mom got complete privacy. We stayed in bed for long and we played with each other. At one point when I found her on the peak of her passion, I asked her desire to be friendly with my biological mom and get hooked up with her.
To my surprise, she was absolutely in favor. I took another step and asked her again if she thinks my biological mom is pretty and hot. Then would she be interested to hook up (sleep with her) with her? To my surprise, she said she would love to sleep with both mother and daughter together.
What I had my mind was to mentally prepare her to accept my biological mother. They both can be on friendly and more intimate terms. To have my biological mom move down here in dad's big beachfront house. I was poised to bring some change and spice in their lives.
Create some variety in the bedroom life of my dad. He could switch partners in his bedroom regardless of the fact my dad and my biological mom were divorced.  Besides, I could also enjoy the company of my biological mom in my dad's house. I brought this plea in front of my step-mom as a serious issue.
But she took it very easily with no objection by virtue of her open mind nature rather being conservative. Rest of the day I and my step-mom enjoyed each other's company. At the same time, we enjoyed plenty of sex from time to time in different locations, which include hot sex session in the bathtub and Jacuzzi.
This became my routine to have sex with my step-mother on a daily basis plus the added pleasure by tasting a fresh load of my dad's cum as being kinky! In my upcoming story which would be part-2, I would mention the involvement of my biological mother and the development.
That's all for now. Sheila.