My Married Secretary, horny, Indian sex, wet pussy, English Sex Story, Fucking Story, Indian Sex Story, Sex Story In English.
My Married Secretary
I knew she had a raw magnetism, the kind of energy that would attract anyone.
Upon the insistence of her husband, I had agreed to meet them.
It feels like just yesterday. I remember her walking into the coffee shop, wearing a salwar and keeping pace with her husband who took confident strides towards my table.
Once we sat down and introduced each other, she handed me her resume.
She wasn't young. Relatively experienced.
There was no need for a formal interview. I had sensed an aura of maturity around her and had hired her without a second thought.
She didn't disappoint. As my PA, she was crucial in ensuring that my every activities took place systematically.
The first few weeks into her new job, she continued wearing salwars to the office.
However, as she noticed the other ladies in the office wear suits to work, she coaxed her husband to let her do so as well
She looked amazing in her perfectly tailored black suit, the tone complementing her white shirt and her skirt that stopped just below her knee.
She wore nettings, that hid her flawless, waxed legs.
As she walked around, I could see the curvature of her ass form against the tight skirt and it swayed to and fro as she moved.
Our similar interests in politics and books brought a close bond between us.
Three months after she joined, I saw myself spending more time with her.
We went out for coffee after work, sometimes taking a walk around the area before she headed back home.
Soon, it turned into a compulsion.
She stayed back everyday, sometimes making excuses with her husband so that she didn't have to reach home early to tend to her kids.
Our hands brushed as we walked. I sensed a deeper relationship that was forming.
The brushing of our hands became intentional. And soon, we were holding hands as we walked around the block.
Messaging late at night, we could see each other giggling through the phone.
It was during one of these late night chats that I casually mentioned to her about the upcoming business meeting in Australia, asking her if she'd like to join.
She took a while before replying that she was confused. I told her to think over it. And she had.
Everything over the course of these few months had transpired into this day, as I sat on the bed in our hotel room.
She was in the shower. We had contemplated about this decision for a while and yet, our intimacy had grown to seek lust from each other.
She came out of the shower, wearing the salwar she had worn for our first meeting.
As she did many times in the office, she walked towards me slowly, this time her intent very clear.
The drape of my sexy hot secretary 's salwar fluttered about as she walked slowly yet seductively.
She smelled of roses.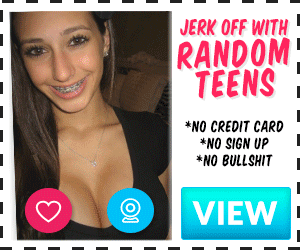 As she sat next to me, I could hear my heart racing. Experiencing another woman for the first time. Images of my family flashed before my mind. My wife who thought I was at a business meeting at this time.
Yet I found myself pulling her thigh onto mine, stroking it softly.
We leaned forward. Her gentle lips parted as I found mine make way into hers. The softness of her lips dazzled me and as my desire took over my mind, my teeth were slowly biting her lips.
She grabbed my hand and guided it inside her salwar. Cupping her breasts over her bra, I was eager to take them off, to roll my face between them.
She jiggled them for me, tempting me further as she took off her salwar.
Her amazing breasts, soft yet saggy, smelt divine.
As I unhooked her bra, her luscious breasts fell into my hands, her puffy nipples looking like some sort of a button.
I took my mouth to her breasts, placing a small bite on her nipple. She moaned. As I sucked on one, my other hand was circling her other nipple.
She crouched back, her bare breasts adding curvature to her body.
She had a flabby navel and a valley formed beneath her breasts, leading to the ravines of her belly button.
This was where I slid my tongue in, as my hands parted the threads of her leggings.
Her panties were warm and moist as my fingers encircled them.
As my fingers probed the insides of it, I was met by a clear patch of skin before hitting upon a spot of trimmed bush.
Gosh. She took efforts to groom every bit of herself, inspite of being 42.
The tip of my fingers were moistened by her juices which covered the tip of her clit and everything below it.
The temptation was extreme.
I lifted her up and as she stood, her ass back facing me, I made her lean forward and gently spanked her ass.
Her ass cheeks made a pleasing sound. I took off her pants completely and smacked her ass again. This time, I could see the vibration of her cheeks, as they turned a light red.
She turned around and teased me by licking her fingers and then running them inside her panties, which was now completely wet. I could see her clit against the pink moist panty.
My cock throbbed at the sight of her glory hole, her eyes motioning me to tear her apart with lust.
I started off with her panty, tearing it off from the middle. My face leaned forward and a kiss greeted her pussy.
I bit the folds of her clit, my fingers rummaging through her insides.
She was moaning and dripping at the same time. We switched sides as she got on the bed while I sat on the floor, my tongue still exploring the deep contours of her vagina.
My pants could no longer contain my throbbing cock and I pulled it out.
I got on top of her, smacking her pretty face with my cock. She seemed to like it, as she smiled with every stroke.
I pried open her mouth, pushing my dick inside of it. As it went deeper, I could hear her gag and choke as it hit her throat.
She sucked hard, cradling my balls and then taking them into her mouth as well.
I held on for a long while. She kneeled on the bed while I stood on it. Her mouth wide open, I shot my blast of load straight inside it. Her pretty face was blanketed in my white liquid, which she smeared all over her face.
Stroking my cock, my submissive and hot secretary sat on me as she guided it into her love hole.
We started moving in tandem, our bodies radiating heat. As her body moved up and down, her breasts heaved, hitting against her tummy.
We kept fucking for a while before she decided I had to pound her from the back. She kneeled on all fours as I lubricated the tip of my cock and inserted it into her cock hungry vagina.
Pushing harder and harder, she moaned as her breasts thudded against each other, my balls hitting her ass cheeks.
I smacked her ass, making her feel dirty.
We fucked like there was no end. Our bodies had mystically united.
As she leaned back against the wall, she gasped for breath. I got up once again, as she held her breasts together for me. I emptied myself into the depth of her valley.
A day like no other and at the end of which, we were tired. She went to use the bathroom.
Her phone started ringing. It was husband. As she came back and picked it up, all I could hear her say was "it was amazing".