Well, it's a story completely based on my fantasies and is a fiction. About me,  I am currently 20 years old, bisexual male residing in New Delhi. I am studying in one of the premier engineering colleges. Built averagely, not a huge dick, just 7 inches but great at giving oral (what my ex used to say).
It was just another normal day. Ankit and his girlfriend Ahna were sitting in his apartment. Passionately kissing each other. They were looking for something in each other's mouth, exploring the unfamiliar territory with their tongues. It was just another normal Friday for them. but little they know that it was going to be much fun ahead.
Ankit was thinking of this for a long long time. But wasn't able to say this to Ahna. Now he wasn't able to control and finally, he blurted out.
Ankit- Ahna, I want to tell you something. But promise me, you won't think of me any less after this.
Ahna (sensing something weird)- No Ankit, go ahead.
Ankit- We are together for a long time. Now our sex is getting pretty monotonous and a bit boring. I want to explore something else, and I want your support with this.
Ahna- Even I was thinking the same. It's always the same thing, nothing new. So what do you have in mind?
Ankit- I want to try out domination. Complete submission and domination over the course of the next two days.
Ahna- That sounds fun, but don't you think it will be a bit weird of difficult for us?
Ankit- Yeah I know, but let's just give it a try. And that's why I want you to dominate me first. I want you to make me your slave for the next two days, and absolutely degrade me.
Ahna- Fine then. So when do we start?
Ankit- Why not now itself?
Ahna- Ok. So let's research it a bit first.
They then searched over the net and found some interesting ideas for their upcoming two days. So first they took out some printout and it was an Agreement. It stated:-
The slave isn't allowed to do anything without the permission of his mistress, even if has to use the washroom. He has to ask the permission of his mistress.
Under no circumstances, can the slave call the mistress by her name. He has to use the word mistress all the time, no matter what.
The slave must always wake up the mistress by giving her oral sex. If it's not up to the mark, the slave is bound for punishment.
Because of unavailability of a proper collar, the slave must always be wearing his leather belt around the neck as the collar and should be walking on his all fours for the Mistress.
The slave is not permitted to touch his private parts without the permission of his mistress. If he does so, punishment for the slave awaits him.
They both were pretty excited on all of this and now decided to start it.
Ahna- Abe o kutte, chal idhar aa.
Ankit was so happy on hearing these words. He was numb for a few minutes when he got a slap on his cheeks bringing him back to his senses. He realized it pretty soon that Ahna was deeply involved in this play now. He must obey her else she is now going to punish him for his mistakes.
He responded, " Ahna, maara kyun itni tez?"
She slapped him again, saying, "From now on I am your mistress. You cannot call me by my name. Get ready for your punishment now."
She told him to strip completely and get in the bed with his ass facing her. He did so. Ahna came behind him, with the leather belt in her hand and whipped the ass of the slave as hard as she could. Ankit sensed a lot of pain and screamed. Ahna laughed at this and ordered him to thank her for this hit.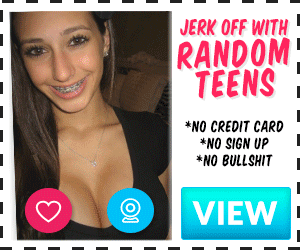 He did so and another hit followed. He shouted again. Ahna now strictly advised now to shoot at all on the next hit. Ahna hit again, and because of the previous two beatings, the areas were already pretty sensitive. So it pained a bit more this time.
So what she did was that she took off her underwear. She pissed on it and inserted it back in the mouth of her slave. Now she hit her again and because of his efforts to scream, her piss was going in his mouth. He was really enjoying all of it, despite the pain, he was receiving.
She stopped some 10-15 hits later and asked whether he got his lesson or not. He nodded in affirmative. She now put the belt around his neck and started dragging him like a dog. She now went and sat on the sofa and asked her slave to lick her feet.
Like an obedient dog, he went to his mistress and started sniffing and licking her feet. He licked her feet for good 15 minutes when she slowly widened her legs for the opening to her heaven. It was already wet from all previous exciting activities and she was horny as hell now.
She now ordered him to make him orgasm under 10 minutes or else punishment follows. With the option of attacking her pussy directly, he decided to take the conventional ways. He started as usual with the inner thighs of his lover. Started slowly caressing the inner thighs of his mistress before asking for permission to suck on her boobs.
She nodded in affirmative. He took off her top to reveal her black bra that contained two excellent milk tanks. He slowly started circling around her nipples, occasionally licking them and biting them. She was moaning heavily in pleasures of the sucking.
After some time, he started his way to her underarm as he knew that Ahna liked it a lot as it was one of her most erogenous zones. Yes, it was a bit gross but he loved giving it to her because she used to like it. He sucked her underarms for some 10 minutes and then proceeded towards the pussy.
Now she was horny as hell and now he attacked her pussy. He was licking all over it using the pancaking technique. He was using both his hands on her nipples, rotating his fingers in circles. Thus simultaneously stimulating her nipples and wet pussy as well.
She was going mad with all this. Now he inserted one of his fingers inside her pussy and went towards her g-spot and moved his tongue towards the clitoris in the vortex techniques. God, she was really in heaven, with all this. Due to her excitement, her g-spot was simulated pretty soon.
Soon she was squirting out her juices. What a great sight it was for him. Seeing his mistress squirt. He proceeded for some more time and had her orgasm again and was able to lick all of her pussy juices. Although the given time was 10 minutes, the cunnilingus lasted over 60 minutes.
But because he gave her such a great orgasm, he was rewarded instead of being punished. What is the punishment find out in the next parts? Do leave a review on whether or now you liked it or not. I am available for all kind of sexual activities. Age and gender no bar. Love to get dominated.
Do message me on [email protected].