I live in a small college dorm with my roommate Marcus, and even though we never do this kind of stuff, one night we decided to watch porn together. Speaking for myself, I was starting to struggle with my long-distance relationship and kind of tipsy from the party we were before. Mark I think just wanted to let off some steam after the cheerleader he was after all night suddenly left with her boyfriend when he started getting jealous.
​
So, not really thinking about it too much, the two of us got naked in his bed with a bottle of lube and put on some porn on his laptop. Honestly, all we intended to do was crank one out quickly before bed, but I kept getting distracted by Mark's dick. It was much bigger than I expected it to be, and the way his hand slid up and down the shaft made my heart race.
​
Marcus noticed me staring and laughed. "Hahaha yeah, girls usually get that reaction too. You can touch it if you want," he said and sat closer to me.
​
I wanted to say yes right away but I got shy. I had never done something like this with a guy, and what would my girlfriend think?
​
"I don't know… wouldn't that be cheating?" I asked quietly.
​
He simply responded that, "she would probably find it really hot if she found out," and then put my hand on his dick.
​
It felt amazing, and by that point I had pretty much forgotten about my girlfriend. I even forgot about masturbating, preferring to use both hands to jerk Marcus off. God, it just felt so right to hear him moan all thanks to me. At one point he started pulling my long hair and calling me a "good girl" but it wasn't painful or shameful at all.
​
It got me a while to get there since it was my first time, but Marcus eventually came, spraying himself with warm cum. I apologized for the mess and offered to get something to clean it but he just wiped it off with my underwear and pulled me back to bed with him.
​
We cuddled for a while, and just as I was drifting to sleep, he whispered in my ear, "did you like doing that?"
​
I felt his big dick pushing against my ass and responded, "Yes… but should we really keep doing this?"
​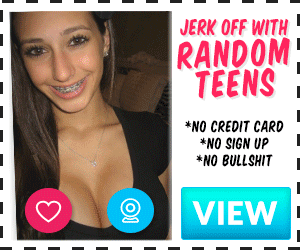 "Only if you want to. And I know you want to. Just know, you can jerk me off any time you want, okay?"
​
That night I went to sleep thinking about his big cock. I know I shouldn't cheat, but being with Marcus just felt so right. I fantasized about how it would feel in my mouth or in my ass, and made hypothetical plans just in case my girlfriend somehow found out… Maybe it was just the alcohol or the hornyness talking, but if there's one thing I did know for sure, it was sooner or later I would be tempted to give it another go with my roommate.