My Friend Shireesha Gangbanged Part – 1, group dengudu kathalu, gumpu dengudu, gumpu dengudu kathalu, telugu gumpu dengudu kathalu, Telugu Sex Story.
Hi friends. This is manasa. Nenu ippudu miku ma friend super gumpu dengudu kathalu experience cheppabotunnanu. Tana story naku cheppinappudu nenu ela excitement feel ayyano ippudu nenu miku cheputunnappudu kuda miru kuda excitement feel avutarani anukuntunnanu. My friend name shireesha. Tanu shop lo sales executive. Tana age 24 and unmarried. Last year vinayaka chavithi ki tana life lo jariginadi ippudu nenu na matalalo miku cheputunnanu. Enjoy.
Hi na name shireesha. Nenu job chestu ma tammudito kalisi room tisukuni untunnanu hyd lo. Ma tammudu kuda pub lo bartender ga work chestunnadu. Ma family ma midane depend ai undi. Anduke nenu inka pelli chesukokunda job chestunnanu. Na height 5. 3 and weight 54. And colour fair. Iam looking good. My job sales executive anduke konchem ekkuva matladatanu andarito. But nenu eppudu na limits cross cheyaledu.
But last year vinayaka chavithi ki memu unde street lo ma tammudu inka migata youth anta kalisi vinayakudini pettaru. Navarathrulu baga chesaru andaru kalisi, songs and dance inka chala programs conduct chesaru. Nenu dance inka konni programmes lo participate chesanu. Total ga andaram baga njoy chesamu but repu nimajjanam anaga 2day ma tammuduki bike accident ai tana leg benikindi. So vadu nimajjanam ki nenu ralenu ani cheppadu ma colony youth ki.
Vallu andaru ma tammuduni once chusi palakarinchadaniki vacharu ela undi ani. Ma tammudu ippudu ok but 3 days rest tisukomannaru doctor, so miru velli randi annadu vallato. Vallu andaru nv rakapote rakapoyav me akka ni pamparaadu nimajjananiki annaru, daniki nenu ventane ma tammuduki ila jarigite nenu ela vastanu, ranu. Aina miru andaru boys kada annanu. Daniki vallu andaru vastunnaru auntylu girls, sagar kada, bavuntundi dcm lo veltunnam. So, no problem miru vachina kuda njoy cheyochu andarito kalisi sagar kada bavuntundi annaru, naku em cheppalo ardam kaka ma tammudu vipu chusanu.
Daniki vadu ne istam akka annadu. Nenu ok vastanu ani cheppanu vallato. Next day evening dcm start avutundi afternoon vediga untundi kada ani chepparu. Nenu ok ani cheppanu. Next day evening sagar kada ani one pair clothes tisukuni ma tammudu ki bye cheppi vellanu vinayakudi stage daggariki. Nenu vellesariki vinayakudini dcm lo ekkinchi andaru dcm mundu dance vestunnaru.
Nenu chinnaga dcm ekki vinayakudi pakkane chair unte anduke kurchunnanu. Konchem sepatiki dcm start aindi. Dcm lo chuste nato patu only inkoka aunty matrame unnaru. Nenu vallato ademiti chala mandi vastunnaru annaru kada aunties and girls evaru leru annanu. Daniki vallu miru ee aunty matrame mata mida unnaru. Migata vallu andaru vastamani hand icharu ani chepparu. Nenu ventane aite nenu kuda drop avutanu ani cheppi dcm ni stop cheyamannanu. But evaru na mata vinipinchukokunda music ki dance cheyadam start chesaru. Nenu evariki cheppalo ardam kaka aunty daggaraki velli kurchunnanu. Andaru gola chestu songs ki dance chestu full njoy chestunnaru. Nenu vallani chustu njoy chesanu.
Sagar velli ganesh nimajjanam chesesariki 8 aindi. Nenu aunty iddaram undesariki memu silent ga vallani chustu njoy chesamu. 9 ki anukunta return ayyam. Konchem duram vachaka dcm oka dhaba daggara stop chesaru. Aunty ventane ikkada nduku stop chesaru. Veldam annadi, daniki andaru edo okati tini veldam manam home ki vellesariki late night avutundi annaru. Andaru dhaba lo ki vellaru, naku aunty ki kuda akali vestundi, so memu kuda velli parata tinnam cheroka plate. Tini water tagite iddariki nachaledu. Nenu cool drink tisukundamani shop daggariki vellanu. But dcm start chesaru appatiki.
Aunty nannu rammani pilichindi, nenu ventane velli dcm ekkanu, dcm lo youth nduku vellaru shop daggariki akka ani adigaru. Aunty ventane dhaba lo drinking water nachaka cooldrink tisukundamani vellindi ani cheppindi. Daniki ventane vallu navvutu mammalni adigite saripotundi kada memu techevallam, aina no problem ma daggara cool drinks unnay but cool levu antu cheroka thumsup icharu 250 ml pet bottle. Aunty and nenu tisukuni tagam konchem, naku konchem taste different anipinchi emiti some edola undi adiganu, daniki vallu ventane eppudo tisukunnam inti daggara afternoon.
Heat ki cool taggi taste konchem different aindemo annaru. Nenu chinnaga tagutunnanu, but aunty bottle finish chesi inko cool drink unda ani adigindi. Daniki vallu navvutu inko rendu techi icharu maku. Aunty ne aa rendu taagindi. Taagi naku nidra vastundi ani okaside velli padukundi. Naku kuda nidra vastundi but na gontu lo edo mantaga anipistundi lightga, ade chepte inko cooldrink taagu taggutundi ani icharu inkokati. Chinnaga adi taaganu nenu. Ventane naku kuda nidra pattesindi. Padukunnanu.
Konchem sepatiki baga challaga air tagulutundi anipinchi side tirigi muduchuku padukunnanu. But naku nduko na body mida clothes levu anipinchindi nidralo. Lechi chuste nijamgane na body mida single cloth kuda ledu. Noru mottam edo bad smell taste, face kuda jigata, kinda pussy daggara manta. Naku edo teliyani full bayam vesindi. Enta sepu think chesina em jarigindo gurtu ravadam ledu, edupu tappa. Konchem sepu think chesi dcm lo andarini observe chesanu once. Andaru padukuni unnaru.
Malli vallu leste problem anukuni na bag vetiki andulo unna clothes tisukuni vesukunnanu. Konchem sepatiki ma colony vachindi. Andaru bye cheppukuni evari intiki vallu vellipoyamu. Ventane bathroomki velli fresh ayyanu. Naku matuku bayamto nidra raledu, night em jarigindo alochistu, evarini em adagalo teliyaka edustu late ga padukunnanu.
Morning lechesariki late aipoindi, body pains anipinchi alane padukunnanu. Ma tammudu 10 ki vachi nannu lepadu akka duty ki vellava antu, nenu 2day vellanura body pains and fever antu padukunnanu.
Ma tammudu bytaki velli tiffin and tablets tisukunivachi nannu lechi tiffin chesi tablets vesukomannadu, nenu rest tisukunte saripoyedi kadara malli nv kuntukuntu velli tiffin and tablets tisukuni ravaala annanu. Tini tablets vesukuni paduko na leg pain kuda taggindile ani cheppi vellipoyadu vadi room ki. Nenu tiffin tini tablets vesukuni malli ninna em jarigi untundo ani think chestu padukunnanu. Asalu evaru chesaru ee pani nato vachina ma colony 26 youth members lo anukuntu. Nidra lo naku chinnaga ninna dcm lo nenu cool drink taagi padukuni unnadi kanipinchasagindi.
Evaro chinnaga na top mida hands vesaru, inko 2 hands na leggin mida atu itu kadulutunnay. Evaro chinnaga edo gusagusaladutunnaru. Na top mida hands na breasts ni chinnaga pisakadam start chesay, na leggin mida nunchi 2 hands na pussy ni touch chestunnay. Na top mida hands speed penchay, evaro na leggin tesesaru, 2 hands na panty lo nunchi na pussyni touch chesyatam start chesay, sudden ga evaro na lips mida lip to lip kiss icharu, inko 2 hands na top ni tesesay, okaru deep lip to lip kiss istunnaru, 2 hands na bra nunchi na sandlu pisukutunnay, inko 2 hands na pussy to adukuntunnay, evaro gattiga na bra laagi chimpesaru, inkevaro na panty ni kuda lagesaru.
I feel okaru lip to lip kiss istunnaru, okaru na sandlu cheekutunnaru, inkokaru na pussy lick chestunnaru, malli evaro gusagusalaadaru, sudden ga andaru na mida nunchi lecharu. Nenu fully naked. Challaga air tagulutundi, naku chali pedutundi ani nenu mulugutunnanu, konchem sepu evaru nannu touch cheyaledu, konchem sepu taruvata evaro chinnaga na pussylo fingering cheyatam start chesaru, malli evaro lip to lip kiss istunnaru, inkokaru na sandlu cheekutunnaru, but na pussylo fingering chala fast ga chestunnaru evaro, naku teliyakunda na notlo nunchi mulugulu vastunnay, evaro chusaara chinnaga adi kuda njoy chestundi annaru.
Inkevaro edo annaru chinnaga vinapadakunda, andaru navvaru ventane. Evaro na noruni balavanthamga open chesi evirivo fingers petti cheeku baby ice cream antunnaru, inkevaro na 2 hands lo evo petti munduku venakaku ooputunnaru, my guess avi valla maddalu. Na boobs evaro pisukutu cheekutunnaru, na pussylo fingering cheyatam api edo pettataniki try chestunnaru, konchem konchem ga na pussy lo edo nedutunnaru, my guess adi kuda evarido madda, na pussylo pettataniki try chestunnaru.
Naku full pain anipinchindi anta mattulo kuda, pain vastundi antu chinnaga moolugutunnanu nenu, vallu adem pattinchukokunda na pussylo maddanu gattiga tosadu evaro. Naku pain anipinchi abba antu noru terichanu, ventane na notlo kuda edo pettaru, I feel adi kuda maddane, ice cream baby cheeku manchiga ani evaro navvutunnaru, evaro intalo evaro arey mama idi virgin ra, chudandi dani pooku lo nunchi blood vastundi annaru, evaro edo annaru chinnaga vinapadakunda, malli andaru navvaru, evaro na pussylo forcega maddanu adistunnaru.
Evaro na boobs to adutunnaru, na face ni evaro gattiga pettukuni na notlo maddanu adistunnaru. Na pussylo manta konchem takkuvi edo tadi ravatam start aindi. Konchem sepu maddanu alane na pooku lo adinchi fast ga na pussylo karchi tesesaru. Na notlo maddanu inka fast ga adinchi notlone karchi tesesaru, but ventaventane na notlo inka pussy lo inko rendu maddalu petti adinchatam start chesaru. Na pooku lo tadi vachi madda adistunte hai ga anipinchi moolagatam start chesanu nenu.
Vallu matuku okari taruvata okaru na notlo and na pooku lo dengutune unnaru, intalo evaro chalule ika taruvata chusukundam annadu, andaru nannu vadilesi padukunnaru. Bayam vesi ventane naku melukuva vachindi. One minute naku em ardam kaledu, nidra lo nenu feel aindi dream aa leka nijamga jariginda ani. Dream avvalani anukuntu nidra povataniki try chesanu malli, but nidra raledu. Konchem sepati taruvata inka nidra pattadani ardami lechi tammudu ni pilichi online lo food order pettamani cheppi fresh ai vachanu.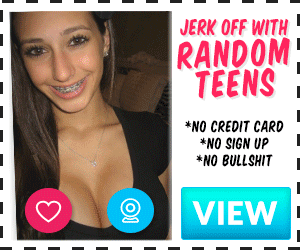 Intalo food vachindi adi tini tv on chesi mind ni chinnaga divert chesukunnanu. Tv chustu that day aipoindi, but that day night kuda evo pichi dreams vachay. Next day morning lechi fresh ai shop ki vellanu. Shop ki vellesariki anni marchipoi na daily routine lo padipoyanu, 2 days lo ma tammudu leg kuda ok aindi. Vadu kuda daily pub ki vellatam start chesadu. But after one week that day my week off, so nenu intlo unnanu, ma tammudu velladu pub ki. Nenu morning tiffin chesi tv chustu kurchunnanu.
Suddenga evaro door sound chesaru, velli chusanu ma colony youth president vacharu. Nenu ventane emiti anna ila vacharu annanu. Atanu em ledu siri monna nimajjanam photos vachay. Evariki kavalsina photos vallu tisukuntunnaru niku emina photos kaavala antu lopalaki vachi kurchunnadu chair lo. Nenu ventane tea testanu wait anna antu lopalaki vellaboyanu, atanu ventane em vaddu kurcho once antu niku photos emaina kavali ante cheppu photos andaram kalisi at a time print teepiste takkuvalo aipotundi annadu.
Asalu camera techaru kaani sariga photos teeyaledu kada anna ani adiganu. Teesina vatilone best anukunnavi print tisukuntunnaru andaru annadu, nenu aite aa photos naku chupinchu, emaina nachite niku cheputanu annanu, daniki atanu present na daggara levu all photos, oka pani chey, ne phone number naku ivvu. Nenu all photos collect chesi niku whatsup chestanu annadu, daniki nenu ok ani na number ataniki ichi photos pampu, vatilo naku nachinavi chusi cheptanu annanu. Ventane atanu na number ki atani number nunchi hi ani msg chesi na number save chesuko ani cheppadu.
Nenu ok thanks anna annanu. Atanu ventane nv nannu anna ani pilavaku. Ne lanti super figure nannu anna ani piliste nenu tattukolenu siri annadu, sudden ga atani matalalo teda vachesariki naku em ardam kaledu, nenu atani side kopamga chusesariki, atanu ala chudaku siri darling annadu. Nenu ventane kopamga hey matalu tedaga vastunnay first bayataki vellu annanu, daniki atanu navvutu ante darling manchiga matladite niku ardam kaadu.
Nimajjanam roju dcm lo hyd vachetapudu em jarigindo gurtu unda niku ani adigadu, naku ventane em matladalo teliyaledu. Silent aipoyanu, malli atane aa roju jarigindi na life lo marchipolenu, nene kaadu mana colony youth evaru marchipoleru annadu, naku ventane edupu kopam rendu vachay, edustune atanni tidutu asalu em jarigindi nenu cool drink taagi padukunnaka ani gattiga adiganu atanni, daniki atanu cool baby, light problem valla video aite tiyaledu but, pics teesam jarigindi mottam, so many pics.
Avi chuste nike ardam avutundi appudu em jarigindo annadu, nenu alane edustu na jeevitam nashanam chesaru miru andaru kalisi malli ippudu nduku vachav ani adiganu kopam ga atanini. Daniki atanu cool baby nenu cheppedi cool ga vinu annadu. Nenu silent ga unnanu em analo ardam kaka. Malli atane matladatam start chesadu, that day photos niku chupinchi, ninnu blackmail chesi ninnu andaru use chesukundam anukuntunnaru, but nv ante naku first nunchi istam, anduke andariki warning ichi vachanu niku istam lekunda evaru ninnu force cheyoddu ani. Nenu ventane thanks annanu atanito, daniki atanu wait inka undi antu vallu daniki ok force cheyamu, but maku siri phone number kavali, tanane adugutam evarante tanaku baga istamo annaru.
Nenu kudaradu phone number iste malli tanani miru andaru phone lo force chestaru annanu. Daniki vallu andaru kalisi oka decision tisukunnaru, daniki nv agree aite vallu ninnu life lo force cheyaru, annadu, nenu emiti adi annanu ventane, atanu nito patu monna vachina vallandarito kalipi oka whatsup group creat chestanu, aa group lo evariki nachinattu vallu ninnu impress cheyadaniki, rechagottataniki chustaru, final ga niku evaru nachite vallato ne istam annadu navvutu, nenu edustu idanta nduku please nannu ila undanivvandi annanu.
Daniki ventane atanu ne photos vallandari daggara aunnay vallu vatito chala chestamu annaru, nenu cheppanu kabatti em cheyakunda unnaru ippati varaku, aa whatsup group ki nenu admin, so nenu andarini control cheyagalanu, nve think chesuko, group lo chat chestaava, leka vallandarito me istam ani cheppi nannu side avamantaava annadu. Naku bayam vesi konchem time kaavali naku ani adiganu atanini.
Atanu daniki ok repu msg chestanu think chesuko ani cheppi vellipoyadu. Hi friends story long aite sorry, detailed ga cheppalanukunnanu, appude miku full excitement vastundi anukuntunna, next em jarigindo na next part lo cheputanu. 2nd part kuda post chesanu already. So don't miss, continue part 2 of my gumpu dengudu kathalu. Any comments or suggestions to mail me. My mail id is [email protected]