By Angela
As I said at the top – I'm a slut and a swinger. It's a situation that suits both my husband and myself. Not that he's a swinger, as far as I know. He's just screwing his secretary. Something I only discovered on returning home early from a holiday with my swinger lover. They were actually in mid-fuck when I entered the kitchen. I left them to it. It bothered me not a jot!
When we first met he, my husband, couldn't get enough of me and I was very happy to oblige his every whim. We married and for a long while it was not too bad. Not as much as before but bearable and he was working to build up a business. Things started to go downhill a little then a lot as the business grew. 'Pressure of work' was often cited as the cause. That and 'the need to get on'. The upshot was that I wasn't getting nearly as much sex as I needed!
It came to a head in a blazing row. Definitely caused by me being totally unbearable. He made the mistake of asking me what was wrong and I told him. Big time! That night we fucked and I thought the row was well worth it but it didn't last long. Another row a month later ended the same way and I was calmer for a short while. The third time round instead of fucking me he suggested that we talk. I agreed. We agreed that provided that I acted the perfect wife as and when required AND that I didn't rub his nose in it, I could take a lover. I agreed. As far as I was concerned it was a good deal.
Being the perfect wife in essence required me to 'look after the house' no problem. Half the mortgage was mine anyway. Entertaining his business friends wasn't a problem either. He was building a business that benefited us both. Although I'd never actually worked in the business it was my initial start-up funds that got it off the ground and the income from my own job that financed both his ambitions and our day-to-day needs. I'd put a great deal of money and effort into the business and had no intention of walking away just as it was beginning to make proper money.
I'll be perfectly honest. I'd been looking at the options to get a bit of extra marital cock for sometime before we came to our arrangement. I'd even fucked a couple of work colleagues but it wasn't a good idea so I packed that in. I'd sussed out where I might find a suitable hunk and once I was essentially free to search, I did so.
Getting a length when a length is what you need and no questions asked is seldom a problem for an 'adventurous' girl and I was adventurous. Cock I could get, no problem, especially when guys talked between themselves. But as a solution it wasn't very successful. I was looking for a regular fuck not a string of one night stands up against a wall or behind a wheelie bin. Finding a regular cock that was up to the job of long term, no strings satisfaction was proving more difficult than I imagined. I was getting plenty of extra marital cock admittedly but I wasn't getting one that I wanted to return to time and time again. I was essentially a one-night-stand queen and I wasn't enjoying it at all.
Things happen in the strangest ways, don't you think? I was walking down the High Street one Saturday morning when I heard a call from behind me.
"Hey Miss! Excuse me Miss."
I stopped and turned curious at the commotion. A man was walking briskly towards me. He slowed when he saw I'd stopped. He was a bit older than I. Slim, tall, slightly thin on top but dapper as my Mum was wont to say.
"You dropped this." he said holding out my credit card case.
Instinctively I checked my bag and found mine missing.
"Thank you," I said very relieved, "all my cards are in there! However can I thank you?"
He looked directly into my eyes, smiled and said "We could take a coffee together and see what develops from there."
When a girl's actively searching for a regular cock she sees innuendo in every word a man says and his suggestion was dripping with innuendo. His eyes didn't flicker. I returned his look steadily, smiled and agreed.
He let me lead the way up the stairs to the little coffee shop. He waited at the bottom until I was at the top. I looked down at him, slightly worried.
"Are you OK?" I asked concernedly.
He sprang up the stairs two at a time – maybe he wasn't as old as he looked!
He led the way to a table along the back wall and pulled out a chair for me. I sat and he squeezed into the chair against the wall. Once properly settled he started to answer my question.
"Yes, thanks for your concern. I was just enjoying my imagination, actually." he answered.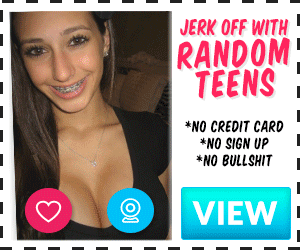 "And just what was your imagination imagining actually?" I asked saucily. I had a good idea as my skirt was not that long and, say it myself, I have pretty decent legs.
He leaned forward conspiratorially. "Actually, as you ask, I was imagining you walking up my stairs at home, naked! Not particularly PC I know but with legs like yours you really shouldn't wear such short skirts and expect us men to be PC." he whispered in my ear.
Music to my ears! I moved my head back a little so our faces were about six inches apart.
"PC is for women who aren't getting any and want to stop their, so called, sisters from enjoying themselves. Not for women who know how much fun it is and aren't getting enough." I pointed out very quietly. "Would you like to see if your imagination is up to scratch?" I asked while smiling innocently.
He looked pointedly at my hands.
"What about your husband?" he whispered.
"He's away on business. He won't be back until Wednesday evening" I whispered in reply.
Just then the waitress arrived.
"Are you ready to order," she asked politely.
"We've just had a quick debate," he said rising carefully, "and decided that, as we have actually finished shopping, we'll go home for a little something instead. Sorry." he finished apologetically.
On the walk to the car park we swapped phone numbers, in case I got lost. He lived in a small village about five miles out of town. I put his address in the sat-nav and followed. Fortunately the traffic was light and he drove very sedately because my head was already full of the image of me naked and walking up his stairs to his bedroom.
The house was impressive, built in local stone, double fronted with double garages either side and parking for at least four cars outside. I parked beside him. He held my door open. My skirt had ridden up as I drove and I made no attempt to pull my skirt down or hide my tiny string. I led the way to the front porch still undecided as to the best way to get naked and how quickly. One thing I was sure, I'd every intention of getting naked AND fucked!
The porch door opened to a little vestibule where his outdoor and hill walking equipment was kept. The inner door opened into a large hallway and directly in front was a wide staircase. I stood at the bottom of it, looked up the shiny wooden stairs then turned slowly to face the man. I didn't take my eyes of his as I reached behind my back, unfastened, unzipped and let my skirt slide to the floor. As it reached the floor I stepped away from it and started on the buttons of my blouse. Constantly watching his face I unbuttoned – one by one. Working it off my shoulders I let it slide to the floor. Next moment my bra was discarded. I stood before him in my shoes and 'G' string. The string covered nothing. It was soaking wet and I'd eased it between my cunt's lips as I drove. I started to work it over my hips carefully while looking at him enticingly.
"Leave it as it is." he instructed, "I'll take it off myself, with my teeth. The master bedroom is to the left, at the front."
I started up the stairs pausing every couple of stairs and posing for his pleasure. He remained at the foot of the stairs watching carefully and running his hand over the new swelling in his trousers. At the halfway landing I stopped. Placing both hands on the newel post I parted my legs and thrust my bum out towards him then ground it round in the most provocative way I could. I turned to face him, blew him a kiss and pulled the string away from my wet cunt with a finger from one hand and slipped a finger on the other hand between the swollen folds. As I watched he unzipped and eased a stiffening cock out of his trousers. My heart skipped a beat. It had been blatant but we were clearly in sync. A common need!
He directed me to the master bedroom. I pushed the door open. The second thing I saw was the big, heavy bed. The first thing I saw was positioned directly over it. A large colour print of the most beautiful camel-toe. It was perfectly emphasised by a tiny white bikini with the words 'If it wasn't meant to be eaten' printed across the flat belly and 'It wouldn't have lips!' across the upper thighs. It set the tone perfectly.
### ### ###
I awoke to the sound of running water. We had fucked, licked fingered and sucked. He'd enjoyed every hole and I'd enjoyed every pleasure. A few moments later he emerged from the en suite naked as nature intended.
"Good morning!" he announced, "Would you prefer an early morning length or breakfast?" he paused, "On second thoughts and as it's gone 10:30 would you prefer a mid-morning fuck then brunch or breakfast?"
I opted for a mid-morning fuck with his spunk as a mid-morning snack despite feeling ravenous.
We'd started as soon as we reached the master bedroom. Continued until about four in the afternoon when we stopped for a snack and the long forgotten coffee. Then we went back to bed and fucked until we were so exhausted we fell asleep for a while. That continued most of the night interspersed with kisses, cuddles, strokes explorations and sexual discussion. The last time I remember looking at the clock it was after five in the morning. By then we knew a great deal about each other. It was all good.
After the mid-morning fuck Jim went to prepare brunch. I headed for a freshen up in the shower with;
"There's a gown on the back of the door if you feel the need." from Jim as he headed for the kitchen.
Lots of head there but then we'd enjoyed lots of head so that's OK.
I didn't feel the need and fifteen minutes later I followed the wonderful smell of frying bacon into the kitchen. Jim was standing at the big range wearing a long blue and white striped apron busily preparing two 'full English' with everything.
Jim was tall, very slim without an ounce of spare on him. He was fit and had incredible stamina as I had happily discovered.
"Brunch is nearly ready!" he called loudly without turning around.
"Thank you." I replied quietly pulling out a chair and sitting at the kitchen table.
It was delicious! We ate in almost silence both being much hungrier than we had expected. After toast with his own home made marmalade and a fresh jug of coffee we started to talk properly as opposed to 'improperly' as we had in bed.
Jim was a hill walker, a fell runner and a sex addict – as he said, not necessarily in that order. He was also an early widower and had no family living within 4500 miles. A son in Vancouver and a daughter in New Zealand. He'd sold his businesses after his wife had died in a car accident and retired early. He accepted a retainer from the new owners to act as consultant and director and managed to live as well as he wanted without breaking into his savings.
For my part I told him all about my situation at home without holding anything back.
He beamed at me when I said I was officially looking for a 'spare cock' to keep me a happy and contented wife and immediately asked if he could apply for the post. Application received! Interview taken and application accepted all within the time it took to drink one cup of coffee.
I made it clear that I wasn't looking to replace my husband but for someone to augment my contentment or in English 'fuck me on a regular basis'!
"Question?" I asked mischievously.
"Ask away." he replied without hesitation.
"Where do you get your wonderful tan and how do you keep your cock so beautifully smooth?"
"That's two questions," he said smiling at me, "which do you want answered first? Cock or tan?"
"Either or…" I told him.
"I have a woman come in and wax my cock as and when required and I've had an apartment at Cap d'Agde Naturist Village for many years, where I keep my tan topped up."
"You're a naturist?" I asked with some surprise.
"Nope! I'm a nudist. I take my clothes off when it is warm enough. Naturists put clothes on when it is cold enough. At le Cap I can also enjoy meeting ladies that like entertaining a variety of cocks. Win win as I see it."
I thought about the print over the bed and the incredible fun we had had in the bed. Win win most certainly.
"Would your lady friend wax me, d'you think?" I asked tentatively.
"Of course. Do you want to have sex with her as well?" he suggested in a matter-of-fact voice.
"Do you fuck her as well?"
"Obviously, it would be rude not to after we had spent some considerable time preparing each other for good fucking. I love a smooth cunt. She loves a smooth cock," he paused momentarily then added "and a smooth cunt."
I'd never had sex with another woman but Jim put is so naturally that the very thought sent shivers of excitement down my spine and straight into my pussy.
"I wouldn't mind trying," I admitted then as an after thought, "you wax her cunt as well? Would you wax mine?"
"Certainly but wouldn't you like to try a woman first?" he suggested.
It took less than a racing heart beat to decide, "Yes," I stated clearly, "Yes, I'd like that."
"Good, I'll get it sorted for you. Wax then she can kiss you better and see how it goes from there. When's good for you?" he asked casually.
"The sooner the better!" I replied eagerly. "Tell me about Cap d'Agde, please. It sounds very errr interesting." I asked hopefully.
He thought momentarily obviously collecting his thoughts. "Cap d'Agde is a more correctly identified as Cap d'Agde Naturiste Village so as not to be confused with the nearby town. It calls itself 'The Largest Naturiste site in Europe' with a lot of justification – it is! What is doesn't claim to be is the largest 'Swingers/Lifestyle' location in Europe, for obvious reasons, despite it being the case. It is also a village – A closed village. You pay for your pass to enter and have to go through security every time you enter. If you book accommodation, hotel, camp site or apartment you need to produce the confirmation letter or email at the security office before you are issued with your pass. If you own a place you still need to prove it and buy a pass. I have a yearly one but one day passes are also available. Keep your pass with you if you decide to go out site-seeing. It caters for Naturists, which I am not. It caters for nudists, which I am and it caters for swingers, which I am. Apart from what you might call 'normal' shopping facilities there are also sex shops and party outfit shops. There is a cinema for adult films and activities together with a number of clubs where like minded people can engage in like minded activities – need I say more? Then there is the beach!"
"Sounds like enormous fun! Could I go with you one day, pretty please?" I asked enthusiastically.
"Absolutely! You will love it there!" he was equally as enthusiastic. "We'll have to work up to it though. For your husband's sake. Coming here for a regular session. Then a mid-week stay over, leading to a weekend, maybe a weekend away. You get the picture. Stopping by for a quick fuck on the way to or from work might be his idea of sufficient cock but, I suspect not yours. We'll need to convince him that you will not leave him. More importantly that you will always return when you say you will return. We must create absolute trust. There must not be any worry in his mind that you might leave him."
I loved the way Jim was thinking. He'd taken exactly the right view. He understood the situation perfectly.
"You've done this before!" I accused chidingly.
"A few times," he admitted without any embarrassment.
I didn't ask if that was how he got the woman who waxed his cock. That was none of my business. Strangely I wasn't in the least jealous either.
We went back to bed. In the early evening he took me to the local pub for a better than average meal then back to bed for an hour or so. I was back home by 10pm. I packed a small bag with various ordinary clothes for the next few days and put it in the boot of my car. Doing a quick tidy as if I'd been home at least some of the weekend I showered and went to bed, alone! I slept like a log. Leaving early for work I dropped the bag off at Jim's, gave him a quick BJ and headed off for work a very happy bunny.
Mary was waiting at Jim's when I returned after work. She showered me which was a lot more fun that I thought it might be. The only cunt I had fingered before was my own but I was quite experienced at it. Mary trimmed me to the perfect length then waxed me completely smooth. While I'll admit it wasn't exactly painless it did look and feel absolutely fabulous!
After letting it calm down a bit she rubbed some more calming oil on then started to kiss it better. It was only seconds before I was holding her head and fucking her face vigorously. It took a little longer to realise that Jim was also fucking her! A totally mind blowing experience. When I could take no more she let me rest. Then I went down on her. My first cunt! My very first spunky cunt as well. Not the first time I'd swallowed Jim's spunk though. Happy grin. Also my first threesome where I was eating cunt and getting fucked at the same time.
I stayed Monday night and Tuesday night heading home after a quickie with Jim early Wednesday evening. My husband was home.
"Welcome home," I said giving him a big hug and kiss.
He took one look at my happy, contented face.
"You've found a friend, I assume."
"I have," I agreed without any concern.
It was his idea and if he had changed his mind then hard luck!
He sighed
"Oh good! I'm so pleased. You have not been happy these last few months. Loads of cock but no satisfaction. Are you happy with this one? You certainly look it."
"Very! A simple no strings attached fuck. Any time I want. No romantic interest at all for either of us. Pure, simple sex! I won't need anything else. For that I have you!" Jim had schooled me carefully over the previous couple of days.
After that things progressed very nicely. I was on flexitime at work so could go in at whatever time suited and leave whenever as long as I met core time hours and the minimum monthly total. Being senior staff it was never a problem. Sometimes I saw Jim on the way to work and sometimes on the way home. I never mentioned it to my husband but then he never asked.
Over very little time official meeting with Jim escalated to sleep overs once a week then weekends, long weekends and a couple of mini-breaks. We had quite a few threesomes with Mary and a fabulous long weekend including Mary, Sharon, Mike and Dave. Whenever my husband went on a business trip I stayed with Jim and whichever friends he was entertaining. Dave was one of my particular favourites. As a group we went to a few swingers clubs but Jim wasn't so keen. It was too cold for 'real' fun he said.
My first trip to Cap d'Agde was a bit of a mixture really. For the first trip of the year Jim took out one of his cars laden with bedding, linen and long term essentials as he called it. The car stayed for the season so that he could fly out whenever the fancy took him and he brought everything home at the end of his season.
Jim left a couple of days before me and I was a bit nervous not knowing what to expect. I needn't have worried, of course. My husband drove me to the airport and Jim was waiting for me at the other end. He whisked me back to his apartment. We showered together then fucked, as you would expect. Maybe you wouldn't have expected that he fucked me on the balcony, both stark naked, while he pointed out various places that we could see. The sea, from left to right and in the foreground various apartments and a couple of clubs.
Once we'd fucked he took me sight-seeing, still with a spunky cunt! He only allowed me to wear my sandals. In the evening he said I'd be able to wear my club wear which he ***********ed as we browsed the many shops. He showed me around, most importantly in his view, where I was to buy bread in the mornings if I was up first otherwise Mary would get it. That shook me a bit as I wasn't expecting to share him while on holiday. He laughed when I mentioned it.
"Trust me! You will get more cock than you ever dreamed possible and Mary will help not hinder!" he stated firmly.
We ate in a cafe. Jim produced a little towel, out of his shoulder bag, for me to sit on so that I didn't leave any spunk for the next person, as he put it. We returned to the apartment to drop off the shopping and pick up two towels. We headed for the beach.
The beach was/is beautiful soft sand with sharp broken shells dotted about randomly as I discovered within a few steps.
"Ouch!"
Jim waited while I recovered.
"You'll get used to them and learn to spot most of them in the meantime."
Ever practical my Jim! The beach was almost deserted. A couple of big beach umbrellas and a windbreak was about all. A dozen or so people were striding along the beach. I do mean striding. It was an exercise regime not a casual stroll. Some were on the soft sand above the high water level others on the hard packed sand while some were in various depths of water although none seemed to be swimming. I didn't see anyone flinch so either there were no broken shells there or everybody was 'used to them'. A long way to our left, way down the beach was what looked like a bar.
Jim walked us down to the shoreline where I quickly discovered that there were broken shells after all. I learned to spot them soon after we turned left and headed towards the bar. I was surprised about the empty beach. I mean, it wasn't a blazing hot summers day but it wasn't cold either. There was a bit of a breeze though, coming off the land. In amongst the buildings I hadn't noticed it but being fully exposed on the beach I did. Le Mistral, Jim had said matter-of-factly.
We didn't stop at the bar but carried on walking and there, dead ahead, was the crowded beach that I'd read about. It was heaving! Jim led me along the shore until we were about halfway. We stopped. He scanned the crowd looking for a space and I scanned the crowd with my jaw dropping! What? Exactly as I'd read. Sexy fun pretty much wherever you looked!
"I think there, will do us." declared Jim pointing to a space right on the top edge.
We picked our way carefully through the mass of beach towels spread on the sand careful not to tread on them or knock sand onto them or the occupants. The space, when we got to it, was big enough to lay out the towels comfortably but was strewn with debris from the nearby gorse bushes. Jim cleared the site then laid out the towels with a small overlap in the middle. We settled down to watch the local activities.
"No wind here," said Jim needlessly. "People don't often come up right to the back. They like to be in the middle of the action. Have it going on all around them. And the prickles from the gorse can be a real pain in the arse!" he grinned.
I was listening but my eyes were all over the place. I was beginning to feel particularly horny. We spent quite a while just watching while Jim teased me with his hand, running it all over my naked body sending tingles everywhere. While we were watching others, others were watching us. Guys would swing by, pause, nod then amble slowly away.
"They're checking you out." Jim told me absently. "Next time one wanders by just swing your knees apart nonchalantly. Flash your smooth cunt for them."
I did and got a hell of a thrill. It wasn't long before I was rolling onto my side to face them and lifting my knee which opened me up perfectly. With Jim's encouragement I started to make eye contact. Some stopped and started general conversation, mostly with Jim but including me.
"Been here long?"
"No, arrived this morning."
"First time?"
"For my girlfriend. I've been here loads of times."
My girlfriend? I liked that – propriety.
"Where you staying?"
"Got an apartment."
And so it went on. New faces. They checked me out. I checked them out. The odd name. Very friendly but at the same time not too pushy. As the afternoon wore on Jim laid me down and started to run his fingers over me.
"It's not hot enough for sun-screen, but let's pretend." he said as his hands fully explored my nakedness. "Open wide." he instructed and I opened as wide as I could. He slipped a finger in and I came instantly. At Last!
He teased me for ages. I was fully aware that the guys walking up to check me out were no longer pausing and walking on but stayed and watched as Jim took me to new heights in public.
"Fancy a stiff cock?"
I nodded and reach down. Taking his cock in hand I started to stroke. I was going to get fucked on the beach! I totally ignored the guys standing in a tight group around us and concentrated on the job in hand and the finger in my cunt.
"Suck me!" said Jim, "kneel between my knees and suck my cock."
I did so without any hesitation. I was sodden, needing a serious fucking and knowing that the guys behind me could not only see me sucking cock but could also see how wet my cunt was.
"Take this." instructed Jim as he rested his hand firmly on my head. "Don't stop sucking my cock. Don't look up. Just put this on the small of your back." he passed me a little Durex envelope. "Let's see if any of your admirers have the nerve to fuck you here and now."
I shuddered with anticipation and tried to look around but Jim's hand prevented me doing anything except suck his cock.
"You don't need to know who's fucking you just that there is a cock in your cunt fucking you. Focus solely on the cock in your cunt and the cock in your mouth."
When I was on my early 'cock hunts' as I thought them to be, I'd taken lots of cocks from guys I didn't know from Adam. I'd seen them, of course. I'd talked to them and often had a drink with them. They didn't make me drunk. I told them it wasn't necessary. My husband wasn't giving me enough and I was looking for some extra. We'd go somewhere, I'd go down on them. Make them nice and hard, roll a rubber on then we'd fuck! Job done.
I was so focused on the possibility of being fucked by a totally unknown guy that I felt the little packet being picked up. I heard the top being torn. Out of the corner of my eye I saw the empty envelope being passed back to Jim. The guy knelt between my legs and his cock head nuzzled against my cunt lips. I sighed and pushed gently back onto it as Jim pushed his cock deeper into my mouth.
As the guy fucked me Jim was making encouraging noises.
"Good girl! Push back on him! Show him you're loving it!"
I did and I was. I'd cum for the first time even as the guy was going in for the first time and I didn't really stop after that. I sensed when the guy was ready to empty his balls and started to squeeze a little and drive myself back harder onto his cock. Jim wouldn't let me lift my mouth from his cock so I could only moan and groan and I did and as loud as I could. Fucking fantastic!
I felt him shoot his load and slightly regretted the fact that he was wearing a condom but common sense had to prevail.
"Danke." he said as he pulled out.
"Bitte" I mumbled around Jim's cock.
I watched as Jim took the neatly tied, used condom from the hand and pass it another sealed envelope. I felt it placed in the small of my back and waited hopefully.
After my third cock Jim didn't pass a fresh condom out. He just told me to get comfortable and blow him. I settled beside him, my arm over his belly for support and the other resting on his thigh holding his cock in my mouth. I'd looked at the group of horny guys standing around us slowly wanking their cocks as I repositioned. I had no idea which three had just fucked me.
I wanked and sucked Jim until he was ready to pop. When the first load was on it's way I held his cock just at my lips so the guys watching could see it spurt into my open mouth. I then swallowed his length and milked him of everything left in his balls.
"Well done!" said Jim as I snuggled up to him contentedly.
He indicated the guys forming a closed horseshoe around our position.
"Three of them have fucked you. It doesn't matter which three. The rest want to fuck you and will look for suitable opportunities. They know we practice safe sex and that you suck as eagerly as you fuck. It will be up to you whether you give them opportunities."
He somehow indicated to them that the show was over and they dispersed reluctantly.
"Right, now's a good time for a swim!" he announced once we had our space to ourselves again.
"What? That water's bloody freezing!" I exclaimed with a play acting shiver.
"Yeah!" came the reply, "just perfect to get a well fucked cunt sorted for tonight!"
There is more, if you wish.
Comments and votes very welcum.
---