This experience is about Preethi who is 28 years old and I was 29 then. Trust me I never had sex till I was 29. My name is Amit, I am from Vizag but now living in Bangalore. Preethi is from the same city and her structure is 36-34-38. Preethi and I were friends for a long time.
I became her friend by teaching music to her. With that, we became pretty close, but I got busy with my life and we lost contact. However, we have a common friend named Swetha who moved to Bangalore after she got married. In 2016 I moved to Bangalore to do my Ph.D.
During the weekend I met Swetha at her house. We had a good conversation talking about all our friends and the life we spent. Swetha knows that I am a virgin guy. I got intimate with a few women but did not get an opportunity to have sex.
So, she started teasing me saying that the wait is over, and I am gonna have my first sex soon. I did not understand but later she revealed that Preethi is married and separated and coming to Bangalore in search of a job. She suggested that Preethi is sex deprived and I can try my luck with her.
I was shocked to know that she was separated. However, I was excited to meet her. Since the time I became her friend, I used to look at her shape and her sexy figure. Any man would love to see her again and again. In one word she is 'irresistible'. I used to fantasize about her and dreamed about fucking her.
But I never got an opportunity. However, Swetha rejuvenated my desire and built up my hope that I am gonna fuck her soon. Preethi came to Bangalore and was staying at Swetha's house. Swetha's husband went to the US on an official purpose for 4 months. I went to meet both Swetha and Preethi.
I knocked on the door with so much excitement. Swetha opened the door, winked at me and said, "Your queen is the shower." We smiled and I went in and sat on the couch waiting to see Preethi. After a few minutes, she came out from the bedroom with wet hair and sleeveless kurta with no pant.
Looking at her shape, the slightly hidden thighs made me so hard. She came to me and hugged me which was a big surprise. My junior was rock hard and I am sure she might have felt it. After the formal greetings and talk, she went inside to get dressed.
Swetha came to me and whispered, "You are turning me on too, but I can't cheat my husband. Maybe sometime later. But you need to convince her for that," saying this she rubbed her hand on my semi tent formed inside.
Preethi came out with yellow dress saying she needs my help to take her to ITPL, Whitefield for the interview.
I agreed to take her, it was around 4:00 PM. Preethi and I went to ITPL on my bike. After a short distance, she leaned on me and put her hand on my thigh which is a total turn on for me because three things were happening. One, her sensitive touch on my thigh is driving me crazy.
Secondly, the touch of her 36 size boobs on my back made me lost in imaginations. I was thoroughly enjoying the touch. And thirdly her breath on my neck is incredible. She subtly put her lips on my neck. Guys, this was the best experience I had.
With that, I couldn't control and while riding, I put my left hand on her thigh, for which she came closer. We both knew something crazy is happening between us. We reached our destination. She went for her interview and came back in a couple of hours.
While I was waiting for her, I was enjoying the sight of seeing other beautiful ladies walking in and out, string at their assets. Mind you, I am not a pervert. I enjoy seeing them. There were a few who gave me a sexy smile when I was looking at them. Some enjoyed it and some did not.
I don't force or stare when they don't seem interested. After a couple of hours, Preethi came and we went home. I thought I'd drop her and leave but Swetha insisted me to have food and then go. We ordered food and while having I received a message on my WhatsApp from Preethi.
She texted me asking me not to leave. But stay back for that night and go in the morning. I understood what is on her mind. After dinner, we were watching a movie. After a while, Swetha's husband called and she went into her bedroom to continue the phone call. It was just Preethi and me watching the TV.
I slowly held her hand. I did that after a battle in my mind whether to proceed or not. She looked at me and smiled. I put my hand on hers which is on her thigh and slowly moving my finger on her thigh. She leaned towards me and I kissed on cheek and neck. She squirmed and left out a moan and squeezed my hand.
She turned toward me. Our lips met while my hands on her back and hers on my neck. We spent 15-20 minutes kissing passionately. We took a break and looked into each other eyes, holding hands. Then I kissed on her neck now and put my hand inside her t-shirt and rubbing my palm on her belly button.
While kissing on her neck (front) I slowly licked her there and moved towards the sides. First to the left and licked her there and moved up licked her ear. While doing that I lifted her up and made her sit on my lap. She sat on my lap, felt my hard cock poking into her ass.
I continued kissing her neck, lifted her hair while I kissed her neck. I slowly moved the hair near her ear and kissed on that spot, right behind her ear. She went crazy, turned towards me and kissed me hard on my lips. I began squeezing her boobs over her thin t-shirt.
I removed her T-shirt and she removed her bra and my shirt too. I began kissing between her boobs and carried her into one of the bedrooms. I put her on the bed, removed my shorts and pulled hers. She said, "Amit, I can't wait." I said me neither.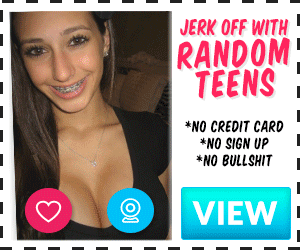 I bent down and began kissing her thigh and lifted her leg kissed in her calf muscle. I did the same for some 5-7 minutes. Then I moved to her thighs and began kissing on her left thigh. I went kissing up till her hip and at the same time, I began pressing her other thigh.
I honestly don't remember her panty's color. But I still remember the aroma of it. I removed her panty and lay on her and started squeezing her nipples with my lips. She was holding my head tight and with one hand trying to hold my dick over my undies. I got busy circling my tongue around her nipples and biting it.
I did that for 10-15 minutes licking her boobs, sucking and at times squeeze. I now slowly went down and kissed her tummy. I removed my undies and bent down to kiss her pussy. Remember, it has been more than 45 minutes now that we were exploring each other.
I rubbed my thumb on her pussy and licked. I opened her pussy, licked some liquid that was oozing out from her pussy. I slid my finger while I was sucking her pussy. I cannot express how amazing it was to see her in ecstasy. Guys, my motto is not just to get satisfied.
My major is that my partner should be in cloud nine, enjoying every moment of it and have multiple orgasms. This is what happened with Preethi. She was moaning loudly while I was moving my finger inside her pussy and simultaneously licking it.
I don't know how many times she released but I am sure she enjoyed. Now it is my time. I got up, went to the restroom, gargled my mouth. I didn't want her to feel uncomfortable with the taste of her own cum. So, I cleaned my mouth, came back, lay on top of her and kissed her lips.
She held my dick and slowly guided it into her wet juicy pussy. Man, this is my first-time penetration. I have kissed, sucked boobs and rubbed pussy earlier but going inside, feeling the warmth, it was the first time. It went so smooth, I can't express the feeling of going inside.
The touch, the burn, sweet burn, slippery, touch of inner walls on my pink head, it was so amazing. I enjoyed every inch of it. I slowly started moving up and down and we both matched the rhythm. I could see her face and kissed while I began drilling her hard. It was so amazing.
I kissed her neck while I fucked, licked her ears while I was fucking. I did miss the rhythm while I did that, but was able to get back to pace. I know I slowly increased the speed and was moving faster and harder. We fucked for 15 minutes. I was stopping in between because I did not want to come early.
She helped me to maintain the pace and finally, I couldn't control anymore and told her I wanna cum. She asked me to cum inside her because it was my first time. She wanted to give the ultimate, direct touch experience. I did cum inside her. The first time is always the best.
No words to describe when it is passionate sex. After I cum, I lay on her for a few minutes and later I moved aside and hugged her and kissed her. We did have sex several times after that. However, every time we did, I used a condom. I have learned two things from my experience with Preethi.
Firstly, more foreplay and sensual touch and after that go for sex. Secondly, after sex, do not leave her, just cuddle her, make her feel that she is the best. Give her the warmth that she needs. Always remember to give them what they need. Let giving be the priority then think about receiving.
If any woman, married or singles around Bangalore wants to meet for a good friendship and chat/conversation and massage (I am good at it) please write to me on [email protected] Trust me I keep your details private and confidential.
Boys, please do not ask for Preethi's details. She is happy with her boyfriend in a serious relationship. I do not share any details of anyone whom I meet.