Alex Morgan looked around his dorm room, the room he had spent the last few years in. He had quite a few good memories here, but there was one that was exceptional. When his friend, George, had pushed him to make a profile for the dating app. That was where he'd met the woman he now loved, who just so happened to be his mother.
When he'd showed up today, George was happy to see him. George was considerably less happy to find out that Alex was moving home and going to complete his education online. "Who is gonna help me when I have problems with girls", George said, even as he started helping Alex pack up his stuff.
"Geez, idiot, I'm not moving to some remote part of the earth. Just call or text", Alex said, hitting his friend in the arm. Now, as Alex finished taping up a box, he snapped his fingers. Bill Lewis quickly came over and took the box down to the car. "That's still weird", George commented.
It had taken a little talking for Alex to explain who Monica and Bill were. As far as George, and anyone at the university who saw them, were concerned, Monica was the woman Alex was dating. He did this because several of his friends knew who his mother was. As for Bill, he'd just said that Bill was a particularly helpful friend of the family.
Alex smiled as he looked over at Monica, wearing a skimpy skirt and a tight top, sans underwear of any kind. She had excitedly told Alex about what had gone on at her house for the last several days and he was happy for her. As long as she was with him, he expected her to be submissive. But, at her own house, he was glad she was taking charge of her bitch husband.
Right this moment, she was on her knees, sucking George's dick while Alex finished up his packing. George hadn't been able to take his eyes off of Monica the entire time, despite his friendship with Alex. Then, when Alex told Monica to give George a blowjob, George looked ecstatic. And now, judging from the look on George's face, Alex figured he wouldn't last long in Monica's mouth.
Sure enough, just as Alex finished with the last box, he could hear George moaning. He looked over and saw Monica's throat convulsing as she swallowed George's load. "Fuck", George moaned as he pulled his dick from Monica's lips. "She definitely knows how to give head." "That she does", Alex said as he walked over and stroked Monica's dark hair.
She smiled up at him as she licked her lips. Alex kissed her cheek before turning back to George, who had put his dick away by this time. "Well, I gotta get going", Alex said. "It's been great rooming with you." "That it has", George said. "Have a good life, man." They shook hands and then Alex and Monica turned and left.
***
Alicia Morgan sang as she ran the vacuum cleaner. She'd stayed at home while Alex went to get his belonging, planning to surprise him by having the entire house cleaned when he got home. Suddenly there was a knock at the door and she turned the vacuum off.
She was glad that Alex had allowed her to wear one of the new outfits they'd bought while he was gone. It was a short blue skirt that barely covered her ass and a top that stretched tight over her large breasts. Her nipples strained against the fabric, a fact which she was very aware of as she opened the door and saw her ex-husband standing there.
"What do you want, Will", she said, her mood changing from happy to annoyed in an instant. Will didn't speak for a moment, just looked his ex-wife up and down. "Will", Alicia said sharply, breaking him from his thoughts. "Sorry", Will said, "I've just never seen you looking this good."
"Tell me what you want or I'm going to slam the door in your face", Alicia said sternly, already tired of dealing with him. "Sorry", Will said. "Look, I know the other day didn't go so well, what with me showing up out of the blue." "That's an understatement", Alicia said, rolling her eyes.
"I know and I want to make it up to you", Will said and Alicia gave him a quizzical look. "What do you mean", she asked. "I want to take you out to lunch, just to talk", Will said, catching Alicia by surprise. "We don't have anything to talk about, Will", Alicia said, but her voice was much less firm.
"Please, Ali", Will said, using the nickname he'd called her for years. "Just come and listen then. I'll take you out for Italian, I remember how much you love it." Alicia heard the pleading in his voice and she knew that, if she didn't at least hear him out, she'd always wonder what he had to say. "Fine", she said and he smiled. "I'll meet you at Anthony's Grill in an hour. But I'm not staying for more than an hour." "That's all I ask", Will said, smiling triumphantly as Alicia closed the door.
***
An hour later, Alicia sat across from her ex-husband at the restaurant. To her surprise, he had already ordered for the both of them. "You didn't have to do that", Alicia said, but she couldn't hide a small smile. "It wasn't a problem", Will said, determined to be charming. "You do still like chicken parmesan, don't you?" "I do", Alicia said and, without realizing it, she found herself glad that she'd agreed to meet Will.
For the next hour, the two of them reminisced about their past and Alicia constantly found herself laughing at jokes Will made. Part of her hated herself for enjoying being here, but a small part of herself was hoping that maybe he really had changed.
As the hour came to a close, Will reached across the table and put his hand on Alicia's. She hesitated for a moment before pulling her hand away. "Will, this has been wonderful, but it can't change what happened. We had a good life and you destroyed that with your selfishness."
"I know", Will said, his head hung low. "But I've changed, Ali. I promise I have. I went to counseling and faced my issues. I quit chasing the wrong women and I fixed myself. And now, even though I know the chances are astronomical, I'm hoping you'll give me a second chance and, maybe, forgive me."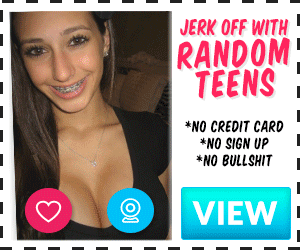 "Will, I don't know if I can", Alicia said, completely unaware of the fact that her resolution had wavered. "I can't stop you from living in this town, but I'm with someone else and he makes me happy." "I'm glad", Will said and looked his ex-wife in the eyes. "But I'm not going to give up. I won your heart years ago and I'm going to do it again."
Just as he finished speaking, the alarm on Alicia's phone went off. "I have to get going", she said, although part of her wanted to stay. She stood and looked at Will, her heart feeling torn in two directions, but she knew that she needed to get home before Alex. She definitely didn't want to explain to him where she'd been.
***
Bill Lewis pulled the car into Alex's driveway. In the backseat, Alex moaned as Monica drained the cum from his balls. "What a good little cocksucker you are", he said and she beamed at the praise. After zipping up and exiting the car, Alex turned to Bill. "Take my stuff to my room and then the two of you head home", he said as he walked toward the front door.
He opened the door to find his mother kneeling and waiting for him, completely naked. "This is definitely how I like to come home", he said and leaned down, kissing his mother. "I thought you might like it, sir", Alicia said and Alex nodded. "I do", he said and he walked into the living room and sat on the sofa.
Alicia crawled over to him and removed his shoes. Then as she reached up and undid his belt, an idea came to her. "Sir, would you like to spank me", she asked and Alex looked down at her. "Why would you want me to spank you", Alex asked suspiciously.
"Because, I thought you might enjoy it, making my ass bright red and bruised", she said, although she knew the truth. She was feeling guilty about spending time with Will and felt like she deserved to be punished. "I think I would enjoy that", Alex said and stood up, holding the belt. Alicia climbed onto the couch, her ass aimed directly at Alex.
He aimed the belt and then swung, loving the sound of the leather smacking against her skin. Alicia let out a cry as the belt struck her, her ass stinging. "Thank you, sir", she said through the pain. Every time the belt struck her ass, she thanked Alex again. He loved the sound of her voice, on the verge of tears, thanking him for hurting her.
After ten swats, he couldn't take it anymore. He dropped the belt and then his pants, his rock hard dick sticking straight out. He rubbed it against his mother's pussy, which was already soaking wet. Alicia moaned as she felt Alex's cock. Despite the pain, she felt incredibly turned on and wanted nothing more than to feel Alex hammering her pussy with his big dick.
Alex moaned as he grabbed his mother's hips and thrust hard into her depths, Alicia crying out in a mixture of pleasure and pain. Alex rammed his dick into his mother's cunt over and over again, her wet pussy leaking juices all over the sofa. He could feel her cunt convulsing and knew she was fighting to hold down an orgasm, but he was feeling generous.
"Cum, slut", he ordered and Alicia felt it explode from within her. Her orgasm erupted, juices flowing out all over Alex's dick. As she rode the endorphin high of her orgasm, she felt her stress melting away. And, as his mother's cunt convulsed and gripped his dick, Alex let loose a torrent of cum deep inside her. He held his mother tight, groaning as he flooded her womb with his seed.
Alicia loved feeling her son's cum pumping inside her, filling her up and leaking from her slutty hole. She knew this was where she belonged, and yet her heart felt torn. She had no idea what was going to happen, but she knew she couldn't lose Alex.
To be continued…
---