We reached office and the day was high on energy. In afternoon Mom called me inside her cabin to tell me that we are going out for lunch and she needs to shop some clothes and other household things so we will be going home from there.
I said ok mom and we left for local market. The moment mom sat in car and I started flirting with her.
Me : you are looking awesome today.
Mom : You are flirting with me once again. What do you want tell me and I will get you.
Me : Mom believe me you look so young no one can say you are 42. You look like 30 year old
Mom : I am impressed now can you tell me what you want.
Me : just your love mom and told you earlier also.
Mom : My love is always with you my love bus.
Me : I am sure they will think that you are my girlfriend
Mom: OK . Let check this out. I have to buy one saree let's see what shopkeeper think.
I said done mom but tell me if you lose then.
Mom says whatever you say beta. Then mom asked and what if you lose , I said mom whatever you will ask. We reached local market and had our lunch then we went to a saree shop and we dint disclose our identity.
Mom took me to a new shop so that no one knows us. We entered and the shopkeeper asked mam how I can help you. I answered we need a designer saree and he made us to sit and started showing sarees and we were selecting and I said Vibha I think this red saree will look amazing on you.
Mom was shocked and looked at my face to which I winked and very softly said I can't say mom deal is on. She smiled and said you are so naughty and I again asked her what you think vibha.
She was quiet but for my help shopkeeper said mam sir is saying right. This saree will suit you your friend choice is too good mam please try this once.
Mom was smiling and shocked I winked my eye shopkeeper saw me winking my eye at her and he misunderstood us as young lovers so as a special service he came very close to us and said mam why don't you try this in our special trail room and sir can accompany you.
I was in seventh heaven. He showed us the way. It was separate trial room. He was with us he opened the door and said mam these are some more saree in red color, try them out and then while leaving he said you can take your time and smiled.
We both were blushing like newlywed couple leaving for honeymoon and we entered the trail room. Mom said know what to do how I should change in front of you. I said mom it's okay leave the trail first congratulate me on wining the bet.
She said ok you were right , now what.
I said now my gift.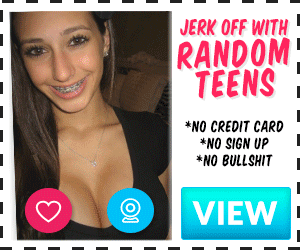 She said what you want
I said not now will tell you on the right time. She was confused as to how to do the trial of saree. I sensed that and told her don't worry I am going out. I came out and after some time mom also came out in the saree.
The saree was transparent she was looking awesome, I put my hand on my heart and said mom you are killing me. I wish I can hug you and kiss you. You are looking like angel mom. Mom said Anand can we be serious. I said mom I am serious always when it comes to your beauty or love.
If you don't trust me let's ask the shopkeeper and have bet in that as well. She said no I trust you so we are finalizing this saree. I said yes but mom I wish I could hug you now in this saree and she smiled and said ok come inside and hug me.
We entered the room again and I hugged her very tightly and I whispered in her ear mom you don't know how beautiful you are and I kissed on her neck.
She said beta even I love you and she put her hand on my head. I put my lips on her neck and again kissed her.
Mom said is it done can we go out and smiled and things were moving but not very strongly though these were the sign that we are coming close to each other but not that strong as it could be innocent love of a mom towards her son. I was in double mind how to go ahead and propose her and when we were coming back I did full on flirting with her.
I said I am your man mom as per the shopkeeper. How are you feeling and she was blushing on my comments and just said you are very naughty Anand you are so crazy I never knew.
I said mom this is nothing , you haven't seen my craziness just give me a chance and I will show you how much I love you. This was a daring comment from me and I was waiting for her reply.
But things were not easy and her reply was a stamp proving that target is very far. She said anand it's done now nd please it's a joke take it as a joke. Don't forget you are my son and should know your limits and after this and I said sorry mom and we reached home.
Mom was tired and said i am going to take shower nd need to try all my clothes also. I said ok and went to my room to use the golden opportunity.
I opened my system and her mom was nude in front of webcam and taking shower her body was shining like marble and she was applying soap.
After washing and she placed her leg on the bath tub corner and start massaging her cunt that was new for me.
I was excited and my Dick was fully erect. She started fingering herself and I was stroking myself and my bad luck was that only a portion of my mom body was visible through that cam and I was missing her face and boobs during this.
I wanted to see the facial expression but anyways that was in my imagination and I was watching the live show where my own mom was fingering and her fingers were going in and out of her cunt and I was becoming mad looking at that my strokes were becoming harder and I ejaculated a huge amount of cum .
That was the life's best masturbation I had and the moment I shot the loads of sperm within seconds even mom got satisfied and she cleaned herself with the towel.
I was getting restless and making plans every day to make my mom mine forever.