Mom Ki Transparent Dress Me Unka Jism Dikh Raha
Maa Bete Ki Chudai Ki Kahani Ye bat jab ki he jab me or meri mom ek mehman ke yha se ghar aa rhe the. ye sham ke 7 baje ki bat hogi. isse phele ki me apko apna kissa suano mere bare me bta deta hu.  mera nam rajesh he me or me 20 saal ka hu. mere mom ka naam neha he or unki age 37 saal he. mere mom ka figure jabardast he wo hamesha ghar me ya bahar saree hi phenti he. Mom Ki Transparent Dress Me Unka Jism Dikh Raha Tha.
Wo hamesha saree kamar or nabhi ke bahut niche phenti he aor blouse bohot chote pehnti h jisse peeth thodi nangi dikhti he. Mom ki naabhi kaafi gehri aur bilkul gol he wo hamesha apni nabhi dikahti rheti he. kabhi bhi apni nabhi chupati nhi he. mom ke boobs bahut hi bade he jo unke blouse se hamesha adhe upar nikle rhete he. Chaliye ab story pe ata hu. Me or meri mom upne mosi ke ghar se apne ghar pe aa rhe the kuch sham ke 7 baje ki bat hogi us samay halka andhera ho gya tha or musam bahut kharab ho rha tha.
Tabhi achanak barish suru ho gyi me or mere mom pure bhig gye hamara ghar us samay 2 kilometer dur hoga. barish tej hone ki wajah se mere mom ne mujhe bike rokke kahi rukne ke liye bola. mene tab dekha ki age ek building ka kaam band pada hua tha wo building ka construction abhi 70% hi hua hoga. Mene mom se bola ki hum is building me chalte he barish se bahne ke liye to mom turrent man gyi. mene bike building ke niche park kar di.wo building/apartment 10 floor ka hoga.
Hum dono dod ke uper 4th floor pe chad gye kyoki 4th floor ka kaam pura ho gya tha or wo saaf tha.  hum dono 4th floor ke ek apartment me ghuj gye jiska gate nhi tha wo 2bhk flat tha.  phir hum dono balocoy ke pass jake khade ho gye. or barish rukne ka wait karne lag gye. par barish rukne ka naam nhi le rhi thi. wiase to ghar pe hamara wait karne wala koi nhi tha mere papa kisi kaam se bahar gye hue the. to hame kisi bat ki jaldi nhi thi or hum logo khana mosi ke yha se khake aye the.
Mast Hindi Sex Story : Lund Par Thuk Laga Kar Tight Chut Me Ghusaya
Meri mom ne mujhse bola ki beta barish to rukne ka naam le hi nhi rhi to ab kya kare.  mene mom se kha aap sahi khe rhe ho 1 ghanta ho gya par ye rook nhi rhi he. mujhe thand lag rhi thi kyoki mere sare kapde gile ho gye the. mom ke bhi kapde pure bhig gye the mom ne us din red color ki transparent saree or ek deep bluse phena tha. mom ki saree or louse pri tarah se bhig gye the or unhone under blouse me bra nhi phen rakhi thi.
Dosto meri mom kabhi bhi bra or panty nhi phenti he kabhi bhi nhi. mene unhe ye cheeze kabhi bhi khridte hue ya chat par sukhate hue nhi dekha. mere mom ko boobs or nipple bhigne ke bad pure saaf nazar aa rhe the. or unki nabhi bhi puri chamak rhi thi. kya batao dosto man kar rha tha ki unki nabhi me apni jeebh dalu ur chusna suru kar du. par mene apne man pe kabu kiya. thand ki wajah se mera bura haal ho rha tha mom mujh se bola ki tu apne kapde kyo nhi utar deta gile he inhe khol ke sukha de.
Mene apni shirt utar ke sukha di to mom bola tere jeans bhi puri bhi gyi he ise bhi utar ke sikha de. ab me kya karta mummy ki zid pe mene apni jeans bhi utar di bus undewear or baniyan me unke samne khada tha. mene apni mom se bola ki aap abhi apni saree kyo nhi utar dete apke bhi to kapde gile ho gye. to mom kha thi he unhone apni saree utaar di or dusre kamre me sukha di.
Mom ko abhi bhi thand lag rhi thi kyoki unka bluse or petticoat bhi pura bhig gya the mene apni mom se kha ki aap bluse bhi kyo nhi utaar deti to unhone mana kar diya. unhone bola ki mene under kuch nhi phena he. to mene kha mom mujhse kya sharmana aapko thand bahut jaldi lagti he or phir bahut dino tak nhi jati. mom ne kha ruko mukh kuch dhakne ke liye dhund ne do.
Tabhi mere najar ek chote se kapde pe padi jo rumaal se todha hi bada hoga or bikul trasparent tha mene kha aap ise bhaand lo wha pe se do pade the mene mom ko dono de diye. phir mom dusre kamre me change karne chali gyi me mausam dekhne laga. thodi der baad mom ayi or mujhe se boli ki yhe thik he. dosto kasam se us samay meri mom kya lag rhi thi. unke boobs 75% visible the bus us kapde se unki chuchiya dhak paa rhi thi or wo bhi saaf dikhai de rhi thi. unki legs bilkul nange the.
Niche ki taraf to pucho hi mat bus unki choot dhakne jitna hi kapda tha. or unki piche se gaand puri naangi dikhai de rhi thi. kyo ki choot chipane ke liye mom ne age se jyada kapda bhaand liya tha unko laga ki mere jazar piche nhi jayegi par aachank unke per me ek chiti ne kat liye jiski wajah se wo piche mood gyi or niche jhuk gyi. unki gaand ka ched mujhe pura dikhai diya. me to apni charam sima ki khusi me pahuch gya tha. phir mere mom bola chiti he or mere pass ake baith gyi.
Chudai Ki Garam Desi Kahani : Ling Ka Lal Topa Chus Kar Poora Virya Nikal Diya GF
Phir unhone mujhse bola ki tumhare bhi underwear or baniyaan gili jaoo tum bhi utar do. mene mom se bola ki baniyan to utar dunga mom par underwear utarne me sharam aa rhi he rhene do ese hi. to mom boli ki kyo rhende do me tumahari mom hu mene tumhe kahi bar nanga dekha he bachpan me. to phir mene mom ke zip karne pe unke samne hi ek jhatke me apni underwear utar di or phir apni nabiyaan utarne laga. mera lund usa samay todha kadak ho chuka tha mom ne ye notice kiya.
Baniyaan utarte samay mera hath phas gya baniyaan me jisse me stuck ho gya mene mom se help mangi to mom mere pass ayo or mene baniyaan ko upaar khehcne lagi. actully baniyaan thoda tight tha mom mere karib aa gyi samne ki taraf or phiche se hath deke mere baniyaan ko upar khechne lagi. us samay mera dhyaan mom pe nhi tha meri ankhe baniyaan ke beech me dab gyi thi. mom us samay mere kari ake mere lund pe apni kamar touch karne gi. "Mom Ki Transparent Dress"
Or use dekhte hue mujhe help karne lagi. mere papa kahi hafto se bahar the wo aksar hi kaam ke tour se bhara rhete the. mere mom ne kafi samay se sex nhi kiya tha. mera lund us samay adha hi khada hua hoga jisme bhi wo 6 inch ka ho gya tha or phula hua tha. mujhe nhi pta tha ki meri mom ka dhaayn meri help karne me kam or mere lund pe jyada he wo todhi upar hi or unka chera mere muh ke karib tha or hath mere piche baniyan nikalne ki liye. mom mere lund se apni choot touch karne ki kosis karne lagi.
Tabhi mene jhatke se apna bainyaan utar diya or mom sakapka ke piche ho gyi. mujhe es baat ka andajaa nhi tha mom mere lund ko touch karna cha rhi thi. phir me apni underwear or baniyaan shukhane chala gya. jab me wapis aya to mene dekha ki unhone wo done kapde utaar ke phek diye thi. or boli ki unse khujli chal rhi he mere mom mere samne bilkul nanagi khadi thi. mene apni mom ko phele baar nanga dekha tha.
Unke boobs bahut bade or tight the or unki chuchiya bhi bahut badi or gol thi. unki choot bilkul saaf thi ek bhi baal nhi the or oobhri hui thi. unki choot bilkul khuli hui thi jese mere mom khoob chudwa ti ho. waise mere mom patiwrata nari he. par aaj unka maan unke kaboo me nhi tha. mom boli ki me bhi apne bete ke samne kyo sarmaoo waise bhi unse khujli ho rhi thi. phir me or mere mom ek dusre ka saamne baith gye barish abhi ho rhi thi raat ke 10 baj chuke the or lag hi nhi rha tha ki barrish rukegi.
Mene mom se bola ki ab hum ek kaam karte he aaj raat yhi gujar te he subah hote hi ghar nikal jayenge wiase bhi sadak pe bahut pani bhar gya he gadi nhi chala paunga andhere me. mere mom ne kha thik esa hi karte he beta. tabhi mujhe yaad aya ki me apni gadi ki chabhi niche hi bhul gya. to mene kha mom mere gadi ki chabi lata hu niche se gadi me hi lagi bhul gya. to mere mom boli ki me bhi sath chalungi mene bola kyo ap yhi ruk jao me bhai turrant leke ata hu. "Mom Ki Transparent Dress"
Mom bolo ki mujhe dar lagta he ye building puri kahli me kuch nhi sunana chati me bhi aa rhi hu to bus aa rhi ho. to mene kha thi he mom chalo. mom ne bola ese hi bina kapdo ke mene kha mom is building ke aas pass dur dur tak koi nhi he. is building me bhi koi nhi ata he. bhara bhi ghana andhera he hame ko dhekega. or isliye to me tumhe mana kar rha tha mom boli ki thik thik ese chalte he par me to niche chalungi me yha akele nhi jane wali cahe mujhe road pe hi nanga kyo na jana pade.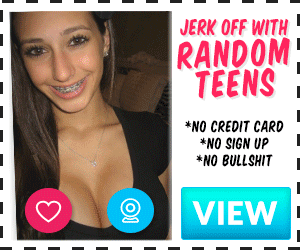 Mastaram Ki GAndi Chudai Ki Kahani : Cousin Ko Sexy Panty Pahnane Ka Man Kar Raha Tha
Phir hum dono niche utarne laga mom ne dar ke mare mere hath mere khandhe pe rakha hua tha apni gaand mere gaand se sata ke nich utar rahi thi bilkul chipak ke. hum niche pahuche or phir me apni gadi jo ki barish me bhig rhi thi use dekha wo bahar thi. mene mom se kha ki aap yhi ruko me chabhi leke ata hu. pani bahut bhar gya buliding ke bhara.  mom ne kha thik he sambhal ke jana me age bada or gadi se chabhi nikal ke doda or achanak mere per slip ho gya or me pani me gir gaya.
Mere mom dod ke ayi or mujhe uthaya par wo bhi gir gayi unhe todhi kharoch aa gyi phir mene dod ke unhe uthaya phir todhi sambhli uthi or mere sath upar chalne lagi. hum dono phir se bhig gye the. phir hum upar pahuche te mom ko bahut chot lag gyi thi thoda blood bahar aa rha tha. me ghabra gya or ek kapa leke aya choot unke back side pe gaand pe lagi thi or thodi pith pe . mom ne bola ki me saaf kar lungi par unka hath nhi pahuch paa rha tha.
Mene kha me kar dunha aap ulta let jaye. mom ulta let gyi pet ke bal pe. mene unki pith saaf ki. unhone bola ki chot thodhi nihce lagi. mene mom se bola yha to tube lagani padegi. us samay mere bag me ek tube rakhi hu thi. me leke aya or mom ki gaand ke chuttado pe lagane laga or malish karne laga. mere control khota ja rha tha me apne aap pe ab kaboo nhi kar pa rha tha. mene mom ki pith saaf kari jo ki gili thi unki pith or gaand pe khichad chip rha tha mene kapde se saaf kiya.
Mene mom se bola ki aap sidhe ho jao to me apko age se bhi saaf kar deta hu. mom sidhi ho gyi. or ankhe band karke let gyi. unke muh se dard ke mare awaj nikal rhi thi. "aah aah me to mar gyii. hay meri pith. " mene mom se bola ki abhi 5 minute me aaram mil jayega. ab me mom ki gardan saaf karte hu phele unke pet pe chala gya. mom ki ankhe band thi. me phir unki nabhi ko saaf karne laga. or phir uske bad me unke boobs ko saaf karne laga. "Mom Ki Transparent Dress"
Mom ki awaj nikle ja rhi thi "aah aah me to mar gyi". me mom ke boobs ko hath me me pakad ke ache se saaf karne laga phir unki chuchiyo ko saaf karne laga. mujhe nhi pta tha par mere mom ki dard wali awaj jo ki "ah ah" thi wo khuch der me badal ke "aaah aaah" ho gyi par mujhe laga ki mom dard me ese bol rhi he. phir achank mere mom uth gyi or boli ki tere bhi pith to gandi ho gyi he me saaf kar deti hu. mene turrant haa bol diya me khada ho gya. par mere lund bhi samay pura khada ho gya tha.
Mene apni ankhe band kar li. mom ke pass pani ki ek bottle this wo saaf pani dal ke phele meri pith saaf karne lagi phir wo piche ki taraf jukh ke meri gand saaf karne lagi bich bihc me wo apne hath mere gaand ke darar me dal deti thi jis wajah se mera haal bura ho rha tha or mere lund pura khada ho ke 8 inhc ka ho gya tha. gila hone ki wajah se wo chamak rha tha. ab mom mere samne ki taraf aayi mene abhi bhi apni ankhe band kar rakhi thi.
Mom phele meri gardan saaf karne lagi phir wo todha jhuki or nich baith gyi mere lund ke thik samne unhone kapda phek diya or apno hatho se mere pet pe hath pher ne lagi ko wo kapda ganda ho gya he. wo ab mere lund ko hi ghoore ja rhi thi. khichad megirne se mere lund pe bhi todha khichad lag gya tha ye bol ke mere mom nem mere lund pe saaf pani dala or apne hatho se mera lund pakad liya. phir wo apne hatho ko mere lund pe age piche karne lagi. or mujhe massage dene lagi.
Antarvasna Hindi Sex Stories : Behan Ki Panty Pahan Kar Muth Marne Laga
Tabhi mere mom todhi upar uthke ghutno pe baith gyi. taki lund ke karib or sidha aa sake. tabhi unhone mere land unke muh me le liye. menu turrant apni ankhe kholi or mom ko dkha wo mea lund choos rhi thi. unhone mere pet ko jor se pakda age kiya phir ese hi pakad ke mere lund ki chuse lagi. mujhe mere ankho pe bharosa hi nhi ho rha tha ki mere patiwarata mom mera lund choose rhi he.
Lagbhag 10 minute tak wo mera lund chusti rhi tabhi achanak me jhadne laga mene mom se kha mera nikalne wala par mom kuch response nhi diya mene apni mom ka head pakad ke apne lund pe jor se sata diya or apna pura virya unki muh me chor diya. mom ka muh pura labalab bhar gya. mom ek jhatke me pura wirya pi gyi. phir se jeebh se unke mooh me laga hua viyra chatne ne lagi. mom kahdi hui boli or boli sorry beta me esa nhi karna chahti par me khud ko nhi rok payi. "Mom Ki Transparent Dress"
Achanak unko rona aa gya jab unko ahsaas hua ki unhone kya kiya. phir unko pakda smajhyaa mom koi bat nhi hota he esa me bura nhi man rha hu mujhe to accha laga mere mene unko usi samay apne hoth unke hotho pe rakh diye. or buri tarah se unko chumne laga.mom mere sath dene lagi hum khade hoke lagbhag 10 minute tak ek dusre ko chumte rhe me beehc me unki jeebh ko chusne lag jata beech beech me wo bhi esa hi karti. ab mere mom nich let gyi or bola beta me ab teri hi jo karna he kar le.
Ab mene apne muh unki choot me rakh diya or unki choot ko chusne laga. mom ke mujhe se ab tej awaaj nikalne lagi "aaaah aaaah or tej beta aaah aaaaah". mujhe ab ruka nhi ja rha tha mene mom ka ek per utha ke apne khande pe rakha or unki gand ko apni jism se sata ke apna land jhatke se unki choot me dal diya. mom jor se chilla gyi. badiya wo to us samay building me koi nhi tha. waise me or meri mom ko is baat ki parwah bhi nhi thi.
Hum dono ye bhul gye the hum ham ek khali building ke 4th floor pe the jiska gate nhi he. hum dono to apni hi duniya me the. me mom ko jor se chode laga mom ki awaaj bhi tej hone lagi "aaaah beta aaaah aaah ha ese chod or jor se beta aaah". par jose me ake me galat sabdo ka prayaog karne laga "haa randi abhi chodta hu tujhe aaj tujhe chood chood ke tere choot ka bhosda band dunga meri raad . ".
Me bolne laga maja to aa rha he na meri raand ko par meri mom in bato ko or bhi enjoy karne lagi. wo jor jor se age piche hone lagi. me jor jor se jhatke dene laga. ab mom boli ki beta mujhe upar ana he. me ab niche let gya or mom mere upar aa gyi or mere lund pe ake baith gyi. or upar niche hone lagi. or awaaj nikalne lagi "chod de teri raand ki chood or jor se chod". mene mom se bola me jharne wala hu to mom boli chor de ise meri choot me. "Mom Ki Transparent Dress"
Chut Ka Pani Nikal Dene Wali Kahani : Babuji Bhabhi Ko Pelne Ke Bad Mujhe Chodne Lage
Me tere bacche ki maa banna chahti hu. mujhe tera baccha chaiye. ussi samay mene meri mom ke choot me pura chor diya. kuch smaya ese hi leta rha. us raat mene mom ki 4 bar choda hoga. kabhi balconi me kabhi rasoi me to kabhi haal me. karib 1 baj rhe he honge mom mujhse apni gaand chodne ke liye bola. mene kha thi he dog position le lo. mere mom ghodi ban gyi me unke piche gya or unki gand ki ched me apna lund gusa diya. ham is baat se bhekhabar the ke char loog jo buidling ki security karte he bike dekh ke upar aa rhe he.
Ab me mom ke nich aa gya or mom mere lund pe apni gaand ka ched tika ke baith gyi. or joro se chilane lagi "aaaaaah aah aah aaah or jor se" tabhi woo 4 charo admi awwaj sunke upar aa gye or under ghus gye. or hamre piche ake khade ho gye. mujhe or meri mom ki is bat ka pta nhi chala or hum chudia me wyast rhe. tabhi ek chillaya ki ye kya chal rha he.  hum dono dar gye or mere mom phataphat se khadi ho gyi or ek hath se apne boobs or ek hath se apni choot chuopane lagi.
Wo charo hamare samne khade ho gye or unme se ek bola ki ye kya chal rha he. me or meri mom bahut dar gye the. meri mom bus yhi chahti thi unhe pta nhi chale ki ham maa bete he. to mom boli ki galti ho gyi hum yha se chal jayenge. tabhi unmse ek aadmi mujhse bola ki "wah beta kamaal ki aunty chod rha he akele akele" to me dar gya or kuch nhi bola. wo mujhe bola ki maa baap ki bataya ki nhi ki tu bahar he esi halat me. hamare pass teri gadi ke number he. "Mom Ki Transparent Dress"
Use se tere ghar pe jake bole kya ki tu yha kya kar rha he. mom boli ki pleaese esa mat karo eske mom dad ke kuch mat bolna. me shoked rhe gya ki mom ese kyo bol rhi he par me samjh gya ki mom unko ye nhi batana chati ki hum maa bete he. tab me bhi gidgidane laga or bola ki mere parents kuch mat batana hum abhi se yha se chal jayenge. tab wo bola ki ese kese, hami bhi ham is chamiya aunty ke maze nhi lene doge.  
Mere mom dar gyi par ab uke pass or koi dusra rasta nhi tha. unki nazro me wo ek raand lag rhi jo kisse bhi chudwa legi. me bhi ab kuch nhi bol sakta tha. mene bola ki nahi aap esa mat karo inhe bhi jane do. to unme se ek adami aage aya or mom ke boobs pe hath laga ke bola ese kese jane de ab to pura hissab hoga nhi to tumhare ghar or mohalle walo ko bta denge. meri mom dar gyi ke ye agar ghar pe gye to inhe pta chal jayega ki me iski maa hu. meri mom kuch nhi boli.
Tabhi achanak se dusre admi ne mom ko utha liya or dusre kamre me le gya. mom chilla ne lagi chor do please. me ab kuch nhi kar sakta tha do admi uske piche kamre me chal gye or chotha mere pheredari karne laga taki me bhag naa jao. us admi ne mom ki ek sotne ke bed pe leta diya or ab mom ko chume laga baki do khade the. mom boli ki please mujhe chor do par wha kha chorne wale the. ab bakiyo ne apne pure kapde utar diye or tisre ne bhi apne kapde utar diye.  
Unme se ek mom ki niche jake let gya or mom ke ulta kar ke apne upar leta liya. jisse mom ke boobs uski chati me dab gye. use phir apna lund mom ki choot me ghused diya. tabhi dusra aadmi mom ke upar aya or use ne mom ki gaand ke ched me apne lund dal diya. mom bahut joro se chilla gyi. itne me tesre admin ne apna lund mom ke muh me dal diya. ab mom sab tarah se ghiri hui thi. mom ko ab buri tarah se chodne lage. par mom bhi kya karti. "Mom Ki Transparent Dress"
Me bahut thak gya tha isliye mujhe todhi der bad neend aa gyi. or wo chotha aadmi bhi uth ke andar chala gya. mom ab char logo ke bheech me thi. phele to mom bahut dar rhi thi par band me mom ko maja ane laga. mom jor jor se apni chudia karane lagi. chothe admi ne apna lund mom ke hath mde de diya mom bari bari se dono ka lund chusti. baki do mom ko chode ja rhe the.ab bari bari se mom unse chudwa rhi thi. wo apni jagah badal badal ke mom ko chod rhe the taki sabka number aa sake.
Kabhi wo mom ko kursi me bitha ke to kabhi ulta diwar pe sata ke to kabhi godi me utha ke chode ja rhe the. un sabhi ke lund mujh se bhi bade the.  mom ko bhi maja aa rhi tha. bheech beech me wo mom ke thappad bhi mar rhe the to kabhi chuttad pe bhi mar rhe the par mom ko maja aa rha tha. puri raat unhone mom ko choda. mom bhi puri raat unse chudti rhi.  
Kamukata Hindi Sex Story : Papa Maa Ko Pelne Lage Mere Samne Raat Me
Mere kuch der bad neend khuli to me utha or us kamre me gya. mene dekha ki wo charo mere mom ke age piche so rhe he chipak ke or meri mom unmse se ek ka lund abhi chus rhi he. us raat ne meri mom ko chuddakad bana diya tha. abhi raat hi thi isliye me kuch nhi bola or so gya todhi der bad halki subha hui. "Mom Ki Transparent Dress"
To me utha me meri mom ke pass gya or unhe uthaya. meri mom abhi ek admi ke lund pe muh rakh ke so rhi thi. mom uthi or unhone khud ko sambhala phir hum dono ne apne kapde phene or wha se chale gye. bad me humne ek dusre ko promise kiya ki ye baat kisi ko nhi batayenge. story yhi khatam hoti he. age ka part jald dalunga.  
Dosto Aapko Ye Mom Ki Transparent Dress Me Unka Jism Dikh Raha Kahani Mast Lagi To Ise Apne Dosto Ke Sath Facebook aur Whatsapp Par Share Kare……………………..