Mo Tight Biaa Ku Thanda Kali Bishnu Ra 9inch Bandare, Odia Sex Story, Odia Hot Sex Story, Odia Sex Gapa, Oriya Sex Story, Odia Sex Kahani.
"Mo tight biaa ku thanda kali bishnu ra 9inch bandare…. Gotie ratire 9inch banda ru lutuneli sabu sukha"
Mo tight biaa ku thanda kali bishnu ra 9inch bandare…. Gotie ratire 9inch banda ru lutuneli sabu sukha
Hii… Frndss… Mun salina
From…Cuttack
Mo hight.. 5.5 mun dekhibaku fair.. Mo dudha size30 mo gandi mast osaria.. Mo anta 28 mo sexy body dekhi ama school pila sabu hale halei marijaanti but mun kaha saha sex karinathili…..
Mun bhauja. Com ru bishnu ra story padhiba pare mora tanka banda prati akrusta hela tanka banda ra garam chhuan nebapain…. Aau mo patire purei khaibapain….. Tanka story padhilabele mo biaa re bahut anguli purei biaa ru garam pani bahara karichi….
Biaa re aau kete anguli purei bi aau kete pani bahara karibi vabiki… Mun bishnu ra 9inch banda asha kali bhabili jemiti helebi yaaki nijara karibi…. Satare sanga mane seitime mun kakudi, baigan biaa re purei purei pani bahara karichi…. Emiti ponds powder daba bi purei pakeichi………..
Mun story padhiki bishnu pakhaku call kali… Se mo saha katha hele ame emiti bahut katha hela.. Pare sex bisayare tanka katha suni mo biaa re anguli vari kari pachpach kari oani bahara kare… Mun bahut sex katha heli emiti mun tanka saha 5,7dina katha hela pare mun nijaku uncotrol feel kali…. Mo gandire 9inch banda purei giha khaantiki manemane bhabili… Hele kan karibi bahut miss kali tanka 9inch banda ku….. Mun tanka banda photo WhatsApp ra sex chat re dekhilapare.. Mote jemiti lagila ebe tanka pakhaku jai mo garam biaare bala sabu kati dei giha khaanti… Mo patire purei bahut chussanti….. Mote tanka banda pagala karidella…. Mun pageli helapari heli…. Mo biaa senti ra agare lanka gunda ragadila pari mun anguli re mo senti ku ragadili… Aaoaoaoaaaaoaoao hei hei pani baharakali………………
Mun nijaku control kariparilini sei time mo bhai banda ku bi mun nijara karideithanti…. Hele bhagyaku mo biaa re anguli purei purei santa karideli….. Aaah….
Mun call kali bishnu saha bahut katha heli… Sex bisayare mote bahut bhalalagila tanka saha katha hebapain…. But se bahut cool guy.. Mote bahut sighra impress karinele…. Mun tanka saha sex karibapain kahili se first manakale… Hele mun bahut badhya kali… Se 2dina pare raji hele.. Mun bahut khussi heli…mun planning kali jemiti hele tanka banda ku nijara karibi sabu secret re rakhi tanka saha sex karibi… Mun agaku planning kari call kali…
Bishnu.. Hello..
Me… Hmm kan karucha
Bishnu.. Nothing emiti soiki tv dekhuchi… Nd u…
Me… Mun bi soichi.. Bahut miss karuchi tama banda ku…
Bishnu.. Hmm ki satare tame ete miss karucha… Hau good…
Me… Bishnu i want to sex with u.. Secret bahut ichha hauchi tama banda ru mun giha khaanti bahut ichha achhi… Plzz mana karibani
Bishnu… Hau mun free hele duidina pare jibi ok…. Setiki jae tame biaa ru pani bahara karuthaa…. Mo banda purei tama biaa ra sabu pani baharakari ghantighanti biaa fadidebi….
Me.. Ok bishnu tama banda ku mun bahut miss karuchi…. Tame jaldi asa mo biaa ku tk thanda karidia….
…. Se mo pakhaku asile duidina pare free heiki… Mun tanka ctc re meet kali… Ame park re basi katha helu se mote bahut sighra nijara pari lagile ame sex katha nahei semiti frnd pari katha helu… Ratire rahiba pain ame room book kalu……. Ame dinasara boliki time kateidelu….
Bahut romantic re ame dina kateidelu…bahut happy thili mun tanka saha dinasara.. Mun nijaku lucky feel kali… Mun bhabithiba katha sata hebaru mote bahut anandita lagila…….. Ame bolisari rati 8tare hotel room re in kari.. Room ku galu….
Room ku jai ame fresh helu..ame misiki dinner kalu mun nija hatare bishnu nku khuaideli… Se mo hataru nije khaile… Mun bahut romance deli tanku. Se mote jemiti sata janama ra sathipari lagile…. Mote lagila satare jemiti agaru tanka saha mora kichhi sambodh achhi… Mun khaili aau se bi kahile…. Ame duhne khaisari.. Bedroom ku asilu…. Se bed re basile… Mun tk lajakari gote chair re basi silent rahili… Kichhi najanilapari behaviour kali… Nijaku sati sabitri dekhei heli…
READ ALSO: 
ମୋ ଖୁଡ଼ିଙ୍କ ସହ ପ୍ରେମ – Mo Khudi Nka Saha Prema
Hele mo bhiatare niaaan laguthila… Sambhoga ra jwala.. Bia bhatara ta salasaala hauthila… Mun semiti kichhi nakahi basili… Se 5mnt pare mo pakhaku asi mo pachha pakhe thia hei kahile..
Bishnu… Kan karucha soibaniki… Rati bahut helani…….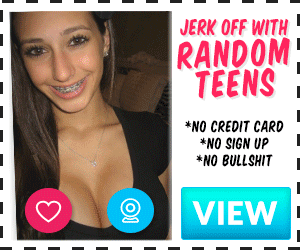 Me… Hmm soibi aau tk rati hau tame soijaa… Mun pare soibi….
Bishnu jaiki se bed re soile.. Mun 10mnt basiki gali tanka pakhare bed upare basili….se mobile re game kheluthile.. Mun tanka hataru mobile chhadei ani.. Game khelili………
Se mo gote hatare bhidi nei tanka pakhare soaidei mo hataru mobile chhadei nei table upare rakhidele… Mote bed re soeidei mo upare soi rahile kichhi nakahi silence rahi mo upare semiti soile.. Mun bi kichhi nakahi…. Soirahili..mote bahut khussilagila bhabili aji satare mo swapna purana haba mo biaa seal fatiba…. Ae katha bhabila belaku mote bahut khussi lagila…..mu tanka munha ku mo munha ra samna re rakhi gote kiss deli tanka lip rw.. Se hot heigale…..
Mo deharu sabu dress khulidele.. Mun bi tanka ra pant shirt khulideli…. Mun bed re soirahili mote pura puri lqngala karidele mo seal biaa dekhi se mo biaa chatibaku hele mo biaa ru lala baharisarithila bahut thara dinabelaru… Mun tanka banda ku dekhibaku tanka chadi ku khulideli tanka banda dhamana sapaa pari sannn ki uthipadila… Mu tanka banda dekhi kaba heirahili…… Bhabili aji mo biaa ra galu marijiba.. Mane mane bahut khussi heli..
Mun bed rw soigali se mo biaa ku dekhuthile ta nka haatre mo biaa bala ki sida kari kanha re tanka anguli purauthile mun epatsepat hauthili… Mo biaa pura garam heijaithila…. Se mo biaa ku salasal kari hatamaruthile. Mo patiru aaaoaooaaaaooaoaaaoa oaoaoaoaao mo biaa kahi mun soirahili…kan karibi bhabiparilini.. Mo bia ku se chatibapain tanka mun nele mo biaku hele chatileni.. Mo biaa ru dinare 4,5thara pani bahari biaa gandhuthila se kahile biaa bahut jorre gandhuchi tamara… Mun kahili aji pani bahari bahari biaa bhatara ta pachpach karithila bike re bulilabele…. Se hau ok kahi mo upare soipadile… Mote kiss kale… Mun bi tanku kiss kali… Bahut jorre mo othaku chuusi chussi kahila se magiha bishnu mo dehare niaa lagei dauthila…
Mun au sambhali parilini mo uparu theli dei mun tanka banda ku dhari kundheidharili tanka gandi saha jabudi dhari mun patire tanka banda ku purei chatili 9inch banda mo patire pasila belaku adha mo deha kemiti kemiti heigala mo otha ku tanka banda mundi lagi laal padigala mundi… Se mo munha ku chapi dhari thile mo patire pachpach purei gehile mo patiru pachoachoaaaoaoaoa hei sound hela mun gote hatre mo anguli biaa re purei gahntili mo biaa sei timme niaa heijauthila…. Aaaooaoaooaoaoaoaooaoaoaooa giha giha bishnu mo biaa kahi mo akhiru loha baharijauthila…..
Se mo katha kichhi nasuni mo patire gehile gehhi gehi mo patire pichpich kari bija sabu bhartikale mo pati full heigala mun sabu bija tankara pieedeli… Mote bahut energy milila pari lagila… Mun tanka banda ku chussuchussi khaili…….banda mundi chussuchussi laal colour karideli…….
Tanka banda pura 90digree hit heigala.. Se mote bed ru kundhei nei bathroom ku nei gale….mun semiti tanka dehare mo mo dudha ku nateiki chapi hei soili se mote bohiki nele bathroom ku… Se sawar lageile pani padila pare mote semiti kundheiki dhari vijiviji mote kiss kale ame pura paniviji galu…mo deha pura oda heigala mo sex badhigala adhika mun pani pachoachkari chati pakeili tanka othaku…. Kiss kariki tanka otha kamudidharili se mo gandi ku chapi tanka banda agare mo biaa re ggasighassi mote pageli karidele mo biaa re tanka banda baji mo deha sara tharuthila…. Mun akami heigalapari heli…
Mote thia karidei se sabun re mo biaa ku safa kale tanka gote anguli purei mo biaa re safakale…… Mo deha sara kan kan heigalani setebele..!
Mo biaa saafa kalapare mote gadheidele.. Mun bia tanka bandare sabun lagei safa kari gadheideli…. Mote bed ku puni thare bohiani… Soaidele mote puchhi dele kapada re…… Mun bed re soirahili…
Mun tanka banda ku dhari gela kale mo patire purei chatili banda ku fast time sabu maza neiki giha khaiba pain decid kali… Mu banda ku kadali khaila pari kamudi kamudi khailapari chussuchussi khaili… Aah ki maza thila…. Mo patiru lala baharuthila bandaku lalua kari chusuthili….
Se pura hut heigale…. Mote talaku saiki mo biaa chatile mo biaa re chhepa lagei lalua kari tanka mota mosala banda ku mo biaa re press kale aaaaahhahaha hahahaoaooaoaoa hei mun chitkara kali sambhali parilni tanka banda sparsa pai……. Maza laguthae aau dara bi laguthae….. Mo biaa re tanka banda ku dheere ki galei le tanka banda kj paseila bele mun takia ku vidi dhari thili…….
Tanka banda mo biaa re paseile mo biaa tight thibaru pasilani tight hela tanka banda mundi galila bhitaraku mo biaa fatila pari lagila… Mun aaoaoaooaoaoaoaoaoaooaoa mo biaa fatijiba kahili se mo katha suni hut heigale…. Mote jabudi dhari dui tini thara jorere dhoka marile mo bia bhitaraku tanka banda helebi pasilani… Mun patiru aoaooaoaoaoaoaooaoaaooaoaooaoaaoao sound baharila.. Mun sambhali parilini dwhare chapi hei mo dudha saha…. Bhidi dharile…
Se tanka banda ku aau thare ani mo biaaa re purei baku lagile..mo biaa re tk chhepa lagei mo bia kanha re pureile banda ku banda mundi purei tk tk halei halei gandiku gote jorrese dhokka maridela magiha bishnu.. Mo biaa re tankara 4inch banda pasigala mo biaa fatijai bloddd baharigala mo patiru aoaoaoaoaooaao maaa marigali looo maaaa kahi chhatipiti heli se mote jabudi dharile mun chhatipiti hei tanka bahuku kamudi dharili mo biaa bhitaru blood bahari biaa re lanka gunda dali dela pari lagila.. Mo akhiru loha baharuasila…. Mun sambhali parilini… Mote jabudi dhari puni thare pachpach kari grhile… Mo biaa re ta nka banda purei jorse gehile… Mo biaaa re tanka banda ku purei pachapachaoachoavhpachkari gehile.. Mun room sara pachapachakachakachapacahpachkach soundre bharigala mo patiru ooaoaoaooaaaooaoaoaoaoaooaoaaoaoap sound kari guha khaili… Mo biaa ru blood bohiki bedsit oda heihala mo gandi kanha dei blood bohi asila…. Mote bahut santi lagila… Mun gandi halei halei giah khaili mo biaa re jemiti lanka gunda daluthila pari lagila… Mo biaaa re talagachha pasila pari mote laguthila… Mo biaa rw tanka mota banda pasei mote bahut gehile.. 15,mnt gehila pare mo biaa re sabu bija paseidele mote bahut khussi lagila.. Mun tanka banda ku pasei soirahili… Mote swarga ra khussi lagila…mun tanka lip ku chussuchussi maza neli….
Mun mane mane bhabili aji sabu sukha lutunebi.. Gotie ratire…. Mun tanka banda ku dhari patire purei chati chati bija safa kali… Aaahha ki maza mo biaa fatiki lalapaduthila bed sara laalrakta bahari bedsit blood re oda tathapi mun kichhi namani.. Sex ra sabu maza naba pain darilini… Emiti banda kebe paibikinai bhabilabelaku.. Miss nakaribapain mun tanka saha sex kali…
Tanka banda ku puni thare thia karei ta nka upare basi mo biaa re tanka banda ku purei biaa re tight banda pasila belaku biaa fujfukfuk hei giha kahibakhaiba hei mun pasei dwli aaahhaaha ki swarga sukha mun gandi ku tala upara karikari mo biaa re tanka banda pasei giah khaili….. Mo biaa re tanka banda pasei.. Pachapachaoach kachkavh kari giha kahili…. Rooma sara pachpachkachkachkachpachchaoaooaoaoaoaooahhhhhhoaoaoaooaoaoa maaaa mo biaa kahi kahi giha khaili…. Mi biaa re tanka banda pasi. Mo biaa ru 4thara pani bahara karisarithila tathapi se mote gehuthule… Mote bahut santi laguthila…. Emiti banda ku mu mane mane salam kali… Mo biaa ra maza tanka manaku khussi karidela… Motw hasi hasi se pakhaku bhidi nele mo biaa re tanka banda ku se gandi halei halei gehile biaaa Pachapachaoach cjkhhhaaachpachpach karigehile…ame emiti 40minut helapre se mo biaa re dui thara bijaa dhali deithile…
Mu tanka upare soiki thakka hei padili… Se mote tanka dehare chapi rakhi mote nija wife ra sukha dela… Mun bahut khussi heli.. Ete khussi mun chhua ru painathili… Mora sabu swapna purana heiasila… Pari lagila.. Mun bahut khussi thili…
Ame dunhe thakka hei soipadilu semiti mun tanka upare soithili… Ame dui ghanta soipadilu.. Mo nida hathat.. Bhangila rati 1ta bele.. Tanka banda ra swapna hela mote.. Mo akhirw nida nathila mo mana tanka bandare thila .. Mun tanka uparu uthipadili se semiti soithile… Mum tanka banda ku chhuli dei chatili… Tanka banda ra sabu jaga ku chati chati safa kali… Aaaoooa ki maza mo munda pagala pari laguthila… Mo biaa re gote anguli purei pachpach kari purauthili… Mo bia fuk fuk kari giha khaibapain hauthiklaa…………mun tanka banda ku halei halei halei… Bija baharakarideli…. Se nidaru uthipadile…… Tanka banda ru bija sabu patire chati chati khaili sabu safa kari kahilo mast ki halei halei… Chatiki khaili………
Se mote tanka uparaku bhidi nei mo kana re kahile chupchupki…. I love you salina… Mo wife heijaa tuma biaa ku Dailly gehiki santa karibi… Mun kahili mora bbahut ichha achhi tamasaha sabudina emiti karanti.. But kan karibi tamaku chhadibaku ichhanai… Mote tuma maikina pari giha khaibaku ichhahauchi…. Sabudina emiti mote tamathu giha khaile…. Mote valalgiba….. Hau… Jaha upar bala ichha….
Mote tanka banda ku mohatare dharei gela karibaku kahile… Mun bi mo suna baby parigela… Kali… Aaaoooo hhh ki maza laguthila satare mo hatare jemiti apurba jinisa thulapari lagila….. Mun gela karo kari tanka banda ku hit kari deli…
Se bed ru uthipadi mote anta ku dhari mote nai dele bed upare mun maikuti vali rahiliame doggy pose re gelu se mo biaa re pachhapatu tanka banda ku purei mo bia re gehile.. Mo bia ru lala bahari pachpach kari paseile banda ku… Mo biaa ru kachkachkachkachpahchpach khali sounds re room halchal hela…. Mo anta ku dhari mo biaa re vachvcahpach kari gehile mo ra sesa re tanka banda piti hela mote bahut kasta lagila swargaku chaligalal pari mote lagila.. Emiti 40*50thara mo biaa re sesa vagare tanka vanda kj badeibadwi gehile….. Mote bahut kasta helebi maza asila… Mote rati Sara gehi gehi mo biaa ru pani bahara kale.. Mote lagat lagat 5thara gehile mo biaa fuligala birhipithapari….mo biaa ku kasta hebaru… Mun mana kali setiki giha kahili…..
Mote sei doggy pose re rakhi mo gandi ku sanuli ki.. Haatmari.. Mo fandi hole re sampu aniki bathroom ru lagei bandaku pireile.. Mote bahut kasta hela… Mo gandi fatei pachpach kari gehile mote bahut kasta hela room sara sampufemple re pachpachpachpachkachkach kari gehigehi mo gandiru femple bahara karidele bedsit pura apabitra heigala mo biaa aau gandira rasa padiki… Mote gehigehi mo anta ku dhari mote bathroom ku buhinele mote bathroom re wall re nai dei gehila sala kukura bishnu mote maikuti pari… Mo gandi fatei mo absta baar bajeidela….. Mo gandi fatei dela sala…
Frndsss etikire story end karuchi… Mote ratisara gehigehi mo biaa, gandiru bloood bahara jari gehilemote jibanara sabuthu bada event dele.. Ame giahgehi hauhau sakala pahigala.. Ame 6taru uthilu lantine galu se galapare mun gali.. Hele mo gandi re gehi chiri jaithibaru mun thik se lantine jaiparilini… Mote bahut kasta hela…. Ame room check out kalu 9taru…..
Se tanka ghara ku gale aau mu asili… Mora bahut ichha achhi tanka saha NEW YEAR re sex kari new life baneibaku.. Jadi se raji hebe mote aau thare sex pain chance miliba….. Jadi chance milibe.. Mun mo story ra second part lekhibi……