Hii friends odia sex story re mun niharika apanamananku… Mo biaa ra most welcome.. Asa karuchi mo fast story ananka biaa au banda ru bahut pani abahara kari daba…
Mote first love karuthiba sonu mo kemiti gehile se bisayare mun xplain karibi…
Mo dudha 32,gandi 34 anta 28 mun bahyt sexy aau mote jau toka thare dekhe se haleibaku pachhaaeni… But mun dekhibapain innocent hele bi mo dehare sei kamana ra basna mote bele pagala karidie..
Mo marriage 1year helani.. Mo husband nkara 4 inch banda re mun tottaly santi nuha.. Sethipain mo mrrg pare bi mo fast bf sonu mote asiki bahut gihanti…
Mora fast biaa kemiti fatila mun kahuchi..ame gote collage re padhuthilu…… Bhadrak re Unipower school of it & mgt rw.. Sonu mo senior thile. Mora fast admission heithila… Se mote fast dekhare. bhalapaigale….
Mun collage gale.. Se mote impress karibapain mo pachepache chakar katanti.. But mun ete sighra tanku line delini… Mu tanka bisayare bahut inquiry kali.. Sesare janili se mote bahut bhalapauchanti aau bahut bhalapila….
Mun impress hebaku lagili emiti 4,5 masapare mun tanku dhire dhire line deli.. Au se mo pakhaku asibapain try kale dhire dhire se mo nijara hebaku lagile… Se bahut fair and handsome thile mo bhalapaiba tanka prati dhire dhire increase hebaku lagila… Se mo apanara apanara jemiti lagile… Bele bele mo ichhahue mun nije jai propose karidianti na semiti mun vull kalini…. # bhauja.com
Mun Dailly morning re dekhile tanka munhaku chanhi hasidie.. Se bi dekhi hasi dianti… Emiti chalila ama love story praya 5masa…dine se mote direct asi propose kale.. Mun fast darigali.. Karana agaru mote emiti kehi propose karinahanti.. But fast ta sethipain darijai munha talaku karideli lajare… Se mo answer ku chanhi rahile.. Mo samna re semiti thia hei rahile.. Mun semiti lajare kari munha talaku kari thia hei thili… Se 2mnt pare mo dui hata dhari bhalapaibara alahare se mo kanatale thiri thiri kari kahile.. I love you niharika mo jibanare sabu sukha aau sabu khusi mun tamaku debi.. Bass tame mora haba darkar.. Baas gotie thara…
Mun aau late nakari tanka propose re hmm karideli.. Se vahut khusii heigale….mo mobile no neiki seithuchalige…
Mu sedina cllg ru sighra chaliasili.. Mote bahut lajalagila tanka agare munha dekhibapain…
Mun gharaku asi fress hei mo bedroom re soithili sonu katha vabivabi gote takia dhari ketebele nida heigala mu janiparilini… Hathat mote lagila sonu asi mo mo chadi khuli biaa ku chatiki chhussichusssi bija rasa sabu piuchanti…
Mo nida fat ki bhangigala mun dekhili mo pakhare kehinahanti bhabili swapna thila bodhe.. Mote lagila mo chadi oda hela pari mun jetebele mo left hand purei biaa ku dharili mobiaa pani re oda heijaichi biaa ru pachpach pani re oda heijaichi…
Mun bed ru uthi mo panty khuli bia ku puchhi change kali panty….mote week pari lagila puni jai bed re soigali …
But mun agaru bi bahut thara biaa re pen genji genji pani bahara karichi.. Mote bahut bhalalage.. Mo biaa rasa mun nije piiedie.. Mote bhalalage emiti karibaku. Nua jaubana sambhali parwni..
Hele karibapain kebe chance mileni.. Karana mora bf kehinathile.. Aji sonu mo life re entry karichanti bhabiki mo biaa ru pani bahariasila….. Mun saigali ratire nida bhangila.. Dinnet sari mo room ku asili soibaku…
Mun soithili sonu ra call asila thik rati 11tare mun call receive kali..
Mi.. Hello kie..?
Sonu.. Niharika mun sonu aeta mo no
Mi.. Ok thik achhiete ratire kemiti mane padili kemiti achha..
Sonu.. Bhaut miss karuchi sethipain call karideli.. Love u baby tama ku cllgra fast ru mun love karuchi.. But aji mo hrudayara katha kahideli…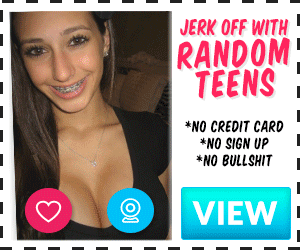 Mi.. Hmm mun janichi tame mote bahut bhalapaucha na sonu.. I love you.. Mote kebechhadiki eka karidabanita.. Mun bia tamaku bahut chanhuthili but kebe mo hrudayara katha tama agare xplain kari parunathili…..
Sonu.. Tame jadi chanhiba mun tamaku sara jibana pain nijara karinebi…
Etiki katha sunila pare mo akhiru loha bahari asila sate jemiti mo hrudayaku sonu churi karineichi. Mote bahut khussi lagila…..
Mi…sonu kali collage katha haba good night
.
Sonu..hau baby kali katha haba.. Good night sweet dream…
Ame ra tire sethiki katha helu.. Mun ratisara tanka katha bhabi bhabi bahut laleigali… Mo biaa ru anguli purei purei biaa ru pani pachoachki bahara kari ratire soigali… Sakalu thaki gali bahut week lagila 3thara ratire pani bahara karideithibaru..
Mun sakalu uthi collage baharili.. Aau collage re pahanchili..class heinathiba purbaru mun jai gote fanka room dekhi basili.. Sonu mo pakhaku asikk basile.. Ame bahut katha helu… Class start hela ame class ku baharilu jiba pain se galabele mo dui hata dhari mote i love you nihar kari chaligale.. Tanka dui hata ra sparsa re mo dehare chhya kheiligala mote laguthila sate jemiti amara samparka sata janma ra samparka…………….
Mun class ku asili class kari.. Mote pass lagibari lantine gali lantine re sonu katha bhabi bhai mo biaa re pachpachoach ki anguli vari kari pari bahara karideli… Mo biaa re bala thibaru mote adua adua laguthila.. Mun lantine ru biaa re pani mari asili cllgru asila bele dokan ru gote veet kiniki anili…
Ghare pahanchi patha padhili.. Dinner kari sabu soibaku galu…samaste soiba pare.. Mun lantine ku jai lock kari sonu ku call karikatha heli.. Veet ku khuli mo biaa aau gandi bala re veet lagei deli.10mnt basili lantine mo biaa puduthila veet lageithiba ru..
Mu biaa ru sabu bala remove kariki.. Biaa ku dhuili aau biaa kapada re puchi safa kali… Mun sonu call katiki biaa re anguli genjili.. Mote anguli bi valalagilani.. Mota jinisa darakar hela pari lagila. Anguli re mo biaa santa helani..
Mun kitchen room ku gali pariba stand ru bhala lamba aau mota baigana anikk lantine ku asili.. Mo panty khuli baigana ku biaa re pureili biaa seal khulinathibaru baigana pasilani… Mote bahut kasta hela.. Aau sesare mun puni anguli varikari.. Pachoach kari aaaaoooaoaoaoaa hei biaa ru pani bahara kali……
Mun bedroom ku asi planning kali jahabihau mun sonu saha sex karibi.. Mote sex ra kamana ra basna mo dehare chhaygala… Mun ratsara bp dekhi dekhi biaa ru pani bahara kali…..
Sakalu planning kari sonu pakhaku call kali se rcv kala… Mun kahili i love you sonu.. Bahut miss karuchi tamaku
Sonu.. Love you too.. Mora bi ichha hauchi tamasaha anytime katha habapain hele tame kharap bhabipara sethipa silent rahuchi..
Mi.. Na semiti nuha aji ame gote silent jagare basi katha haba.. Kau park ku jiba chala..
Sonu.. Hau ok tame collage asilapard call kariba..
Mun collage gali sonu ku call jali se bije rw asila ame dunhe park galu.. Park re gote mast jaga dekhi basilu ame bahut love katha helu…
Mun dhire dhire sonu ra deha saha lagiki basi sonu ku gela karili.. Se mo upare ladi hei basi mote ta deha saha chapi dauthila.. Mo dehare jemiti niaa lagigalapari mote feel hela.. Mo biaa ru pani bahari asila.. Mun kchhi nakahi sonu ku gote kiss deli sonu sock heigala.. Dhire dhire sonu tharibaku lagila.. Mun augote kiss deli se lajare munha talaku karidela.. Mu kahilk mote kiss dia mo dhana mo gelhu….
Se mo pakhaku asi mo munhaku jabudi dhari mo othaku chusssiii ki gote sakta kiss kala.. Mo lip ku lala bahatiasila… Mo deha kemiti heigala.. Tapare ame kiss karakari hei.. Ghara ku asilu. Au cllg galuni.. Mun tanka pachhare basi mo 30 size dudha tanka pithire ladi dei ghara ku asilu… Se tanka gharaku gale aau mun ama ghara ku asili ….
Ghare kehi nathile khali mama thila… Bhai aau baba didinka gharaku jaithile…
Mun dinasara sonu saha katha heli… Aau ratire room lock kari langala hei soili mama tanka room re soithile.. Mun mo room re… Ratire ichha hela bahut mo biaa ku kie gehiki mela karidianta….
Emiti bhabiala belaku mo biaa seitime fukfuk helani.. Mo dehard niaa lagila pari hela.. Mun sonu ku call kali se rcv kala…
Sonu.. Hm jaanu kuha..
Mi.. Munn kandiki kahili.. Sonu love miss u jaanu plzzz ebe mo pakhaku asa.. Bahut miss karuchi..
Sonu.. But ete ratire ghare kie dekhile… 11.30helani..
Mi..nai kehidekhibeni.. Mama khali achhi se tanka room re soichanti.. Baba. Bhai nahanti… Tame jaldi asi ama gharaku entry kara…
Setiki kahi fone katideli.. Mun langala hei semiti bed re soithili.. Gote pen dhari biaa re pachlach ki galei biaa ku saleili.. Bhabili aji jemiti hele sonu banda ku nijara kari chhussichusssi khaibi sonu ra bija rasa…
15mnt pare sonu call kala…
. Mi.. Hmm kuha.
Sonu.. Mun bahare achhi kemiti jibi vitaraku..
Mi.. Mun door unlock karuchi asiba..
Se door pakhaku asile mu khulili door se vitaraku asile mun puni door lock kari dhire dhire mo room ku nei asili..
Mo room ku asiba pare vitaru lock kari bed upare jai basili.. Mun gote half pant aau shirt pindhithili.. Inner kichhi pindhi nathili…
Se bed upare basila mo pakhare mote kahila kan hela ete ratire dakila.. Mun kahili bahut misa karili sethipain….
Munn aau late nakari taku bed re peliki soaideli aau mun madibasi ta munhare mo munha rakhi ta ku sexy nazare dekhili se lajare kichhi kahiparilani mo munha ku dekhi hasila… Mo deha ta dehare lagei soili moge lagila banda uthilapari.. Mun kichhi nakahi.. Kahili mote aji wife kariba.. Tame mo ghaita haba.. Mo oatiru emiti katha suni se darigala aau kahila.. Tamara kan heichi emiti kan kahucha
Mun.. Hamm mun pagala heijaichi tamapain…
Sonu.. Mo pain pagala heijaicha hau asa mun thik karidebi…
Mote pakhaku bhidi nei jabudi dharila mo golgol dudha fa dehare baji ta deha garam hebaku lagila mo othaku kiss karila mun bi ta ta othaku kiss kari lalua karideli ta othaku… Se ssmiti due hatare mote jabudi dhari thila.. Mun lock hei dahithili.. Mo othaku kamudi khaibaku lagila.. Seitime mo biaa ru vusvuss ki pani baharigala.. Mo deha tharigala.. Se mote chhadi dela kahila kan hela niharika tamara emiti tharila.
Mun kichhi nai sonu.. Mun tanka uparu uthibasi padili se bi uthibasile.. Tanka nazar mo pant re padila se pacharile iss oda heigala kemiti pant change kara.. Se mote utheidei thia kale.. Aau mo pant khuli dele.. Mote bahut laja laguthila… Se sock heigale mo bia ru lala bagaruthila.. Se hit hei hale aau mo biaa re tanka jiva lagei chatile.. Mu aau sambhali parilini.. Kan karibi bhabi parili.. Mun tanka munha ku mo biaa re chapichapi deli mo biaa ru sabu rasa khaigale…
Kukura jemiti puda ruti khae. Sonu semiti mo biaa ru lala khaigale.. Mo deha tharila… Mo biaa ra senti ku jiva re purei sala kari chatile… Mo biaa vitaru fukfuk hei giha khaibapain tadpauthila…
Mun sonu ku bed re soaidei sonu ra pant aau shirt ku khlide.. Jete bele sonura chadi talaku kari tanianili tanka banda saatki uthipadila… Mun tanka banda ku dhari chusssiii chuskhaili patire purei… Mo biaa re gote anguli purei salei aau gote hatare sonu banda dhari halei halei chatili……
Sonu ra banda bala mote adua lagila.. Mun sonu hata dhari tanku bathroom ku nei tanka banda ra bala sabu veet re remove karideli bahut qute lagila sonura banda pura safa karideli chati chati banda ku… Lantine re ame gandeilu.. Sawar lagei se mote bhidi dhari kiss kale ama upare pani paduthila romantic seen pari laguthila se langala mun langala tanka banda asi mo seal biaa rw baji mo deha thare dauthila…
Mun tanka munda ku dhari kiss kali.. Se mo dudha ku dali dali laal jaridele mo dudha mundiku kamudi ba arambha kale mo dudha kamudi kamudi laal tamato karidele.. Mun kahli bathroom re aaaaaoaoaoaoaaooaoaoaoaoaoaoaoaoa sonu mo dhana mo gelhu kahili se mo dudha jaha gandi mariparanti mun kamana ra basna re pagala mo deha tharijauthila.. Mo biaa salasala hauthila…
Mun aau sambhali parilini mun sonu ku vidi dhari mo biaa ku tanka bandare ghasili mo biaa fakfak kari giha khaiba hauthila.. Mun bed upare mo dui goda fadiki soili.. Mo biaa re chhepa lagei sonu tanka 8inch ra banda ku mo biaa re galeibaku chesta kale hele mo biaa bahut tight thila.. Mo biaa re sonu banda pasilani mo biaa ra bahut chhuta hile thila khali gite finger galuthila…
Sonu ku mun bhidi dhari zabardast mo biaa re galeili tanka banda ku hele totally pasilani mo tight biaa re..
Mo biaa re jetethara tanka banda paseibaku try kali total pasilani. Mun thakkki padi bed re nistej hei soigali… Mo dui jangha ku melei soili… Mo biaa ru garama pani baharuthae biaa lalei jai fukfuk ki mo senti deuntila..
Mo patiru ooaooaaoaooaa sabda baharuthila…. Sonu mo dui jangha ku aau tk mela kari mo biaa senti ku chatile chatichati mo biaa lalua kari tanka 8inch banda ku ani mo biaa ra senti agare ghasile mo pura garam heigala tanka banda ra sparsa re….
Sonu biaa ra hole re tanka banda ku galeile mota banda ta tanka mo biaa re 1inch gala pare aau pasilani… Mo biaa ru lala bahariasila tanka banda sparsa pai… Se banda ku biaa ru kadhi tanka banda re chhepa lagei puni thare pelile… Mo biaa ru lala thup thup talaku bohilani setebele.. Se banda ku ghasiki lala salabala karidele mo biaa ku..
Tanka banda ku dhari mun gote hatare mo biaa re lageili.. Se bahut jorse galeilebanda gote inch galila pare aau pasilani…. Mun tanka anta ku dhari mo adaku jaki deli se bahut joorre stock maridele mo biaa re tanka banda 2inch galigala. Mo biaa ru pich pich pani bahari blood thupeila.. Mote bahut kasta hela mo akhiru loha bohiasila. Mun room sara aaaoaoaoaoaooaoapaoaoapaapa mo bia mo bia chitkar kari kahili.. Se mo biaa re semiti tanka banda ku 3inch pureiki rakhithanti.. Mun bedsit ku jabudi dhari kanduthili mote bahut kasta hela mo biaa chirinei bahut blood buhiasila…
Sonu biaa ra garam ku samvhali napari.. Mote kundhei dhari mo biaa re zabardast stock marichalile.. Mo biaa ru pachpachkachpachpachkachpach mo patiru oaoaoaoaoa oaoaooaoaoaoaoaaaoaooa oaoaoaoaoa bouloooo boulooo marigali kahi bed ku jabudi dharithili ta nka banda mo bia ku pachlachlachlachkachkachkach.. Oaoaooaoaoaoaoaaaoaooa oaoaaoao mo biaaaloooo kahi.. Mo biaa ra sesa ku jai mo navi mundali re tanka banda mada bajila… Mun sambhali parunathili… Mo gandi fatigala pari laguthili…
Mote jabudi dhari mo deha rw tanka deha lagei mo biaa re tanka banda 8inch ku galei pachlachpach choachoa haoapachlach kari gehile…
Mo room sara pachpachpachkachkaachkachpachcah sound re kampeidela mo sonu.. Mo biaa garam hei mora biaa ru 15minute re lalasabu bahariasila… Se semiti pachlachpachkachkavh kari gehuthile tanka banda ru 25mnt gehila parw mo biaa re bija full kari dele mo peta ku sabu bija bohigala.. Aau kichhi mo gandi pate bohigala…..Mo gandi tanka bija rasare lalua heigala… Se mobiaa re semiti tanka 8inch ra banda ku galei rakhithilw……
Mote doggy pose re rakhile mo gandi hole re tanka banda pureile mote bahut kasta hela.. Mo gandi fatei se mo gandi re pachlach gehile mo gandiru garam bija tanka banda ru sabu bohi gandi full heigala….. Mo gandi re mast ki gehigehi gandi bia fateidele..
Ame emiti 4,masa gihagehi helu.. Mo biaa bala sabu uoadidele.. Mote pregnant karidele.. Mun medicine khai delivery cancel karideli…. 4 masa bhitare mo biaa fateiki pooola karidelw..
Asa karuchi bhala lagithiba.. Mo story…padhi sabu randua mane banda ru bija baharakale sukhalagiba..
….. The end….