This is a direct continuation of [part 1](https://www.reddit.com/r/sexstories/comments/p3fmoc/mf_spa_hijinks_part_1_hotel_room_quickie/). I suggest you read it before reading this part 🙂
Alice: "Oh my god! Oh my god! They have so many ice cream toppings! Look at all this free stuff!" she exclaimed in the snack bar. "Try this hazelnut topping, babe!".
Indeed, it tasted great, especially since it's free. The snack buffet was basically empty, and we filled up our ice cream cups and decided to sit in the porch and enjoy the seaside view. The Northern Sea looked great, and my girl looked stunning in her robe. While we were enjoying our sundaes, I was also taking in the sight of her in that robe that was a bit opened on top revealing a nice portion of her cleavage. "She was doing that on purpose wasn't she?!" I thought to myself.
Me: "Let's go to the spa area, babe! Feeling a need for a cold and hot bath!"
Alice: "Let's go!" she agreed.
We arrived at the first spa area, and it was huge. Only one person was in the pool, but nobody was enjoying the saunas or the hot tubs. We disrobed, and I took in the view in front of me. My girl was really pulling off her one-piece swimsuit. Yes micro thongs are nice too, but I really prefer this as it really accentuates her curves and I definitely find it sexier than a two-piece. We showered first in the common shower area with some luxury soaps. She motioned me to help her clean and lather, which of course I was happy to do. Of course I couldn't resist copping a feel. She felt quite adventurous, so she pulled down the top off her swimsuit so the girls could come out and play. Anyone could have come in at any time. I started licking her nipples and putting both of her tits in my mouth simultaneously (she loves that). I was greedily sucking which definitely made some noise. Though after a few seconds I heard a noise and we promptly stopped. She pulled back the top of her swimsuit, but not before giving me giving another squeeze on her left nipple.
We walked out of the shower, with me cowering behind her to cover my obvious boner. It was an amazing spa area with so much stuff to do and see, but I first wanted to get my blood moving. So, I decided to do the cold/warm water walk. The idea is you first walk in freezing cold water on smooth stones and then you immediately walk into very warm water (supposed to improve blood circulation). Alice decided to get into the hot tub, as she did not share my enthusiasm for cold water (can't blame her, she is a tropical goddess, and my Nordic veins were used to this). After my cold/warm walk I decided to join her in the hot tub.
Alice: "Babe! Did the old guy leave?" She asked.
Me: "Yeah, looks like it. Why?"
She gave me a look that immediately made my cock swell in my swimming trunks. She took off the top off her swimsuit and let her girls out to play again. I swam immediately to her side and greedily sucking and cupping and nibbling on her tits. We changed positions so she was now sitting on my lap facing me. She continued smothering me with her gorgeous 34C tits. I was in heaven and her soft moans indicated that she also was enjoying herself. I suddenly felt her hand around my cock and her strokes were soft but very very enjoyable. I decided to just let my swim trunks float in the water, since it would be easy to spot someone coming up (the pool was elevated so nobody could see what was going on, and the bubbles were on anyways).
We were both in ecstasy, but we thought it would be best to move the party to somewhere more secluded and hygienic. I put on my swim trunks, and she put back her swimsuit and we headed to the male changing room. The coast was clear, so we went into the changing room bathroom (which looked like something out of a royal palace). She took of my trunks, let her tits out again and greedily started sucking my cock while sitting on the toilet seat.
The blowjob was feeling so amazing. She was just using her mouth while cupping both balls with her hands. After a bit she engulfed my balls with her greedy mouth and jerked off my cock furiously.
Alice: "Babe, your balls feel so nice in my mouth," she murmured.
I continued grunting animal noises at that point. But as usual, my hands were groping her big tits and I was hoping this moment would never end. Sadly, my cock had other ideas, and I was soon about to come.
Me "Babe, I'm gonna cum. Where do you want it sweetie?" I asked innocently.
Alice: "Right inside my mouth please, let's see how much load you still have left from before" she challenged me.
She opened her mouth held her hands in front of it (always being frugal never letting anything go to waste) and patiently waited for my load.
Me: "Fuck! Here it comes! I'm cumming"
The cum was a bit on the thin side but it definitely had some speed to it as the first shot hit the back of her throat, but the rest of the shots landed short on her greedy tongue. She isn't a fan of swallowing but today she wasn't about to break her adventurous streak, so she gulped it whole and licked the rest of the cum from my cock and gave it a little kiss.
"Oh my god that was amazing babe. 10/10 would do it in a spa bathroom again!". I said relieved.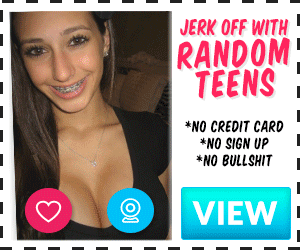 She gulped again and replied: "It's only 3PM, our spa day is not over yet. We just might do it again. Let's try to get ice cream again though. I should have saved some of your cum for topping hehe".
I went out first to check if the coast was clear and motioned her to come out of the bathroom. While walking in front of me I was staring at her beautiful ass that was bouncing with her every step. "I'm a lucky guy I thought to myself".
I like to write stories in detail, so I apologise if there is a lot of non-sexy stuff inside. But, this wasn't the end of the story. Part 3 is next :