[MF] This is my (32m) first ever story.
It is a true story.
Feel free to comment your feedback.
Part 2 to come.
It was my third year of university and I was staying in an all mens dorm. We had single rooms and not a lot of regulation.
I had a course that I joined late in the semester, that caused me to have classes with second year students. Being in a different age group with people I dont know was something to get used to. Luckily I made friends pretty quickly.
Im a tall, athletic guy with blue eyes and ashblonde hair, I also stood out since I wasnt usually part of this groups classes. Luckily for me I connect easily with people and I had two sisters so I tend to make friends with girls easier than with guys.
Enter Ashley and Roxy (not their real names), we became study buddies and friends outside of class instantly. Two girls, a year younger than me.
Ashley was a beautiful blonde girl, flirty, nice b-cups and a tight little ass. She was also way shorter than me, pocket sized fun. She would touch my arm, joke around, invite themselves over to my room during lunch and want to study together constantly.
Her friend, Roxy, was a brunette. Pretty girl with a sporty figure. A-cups, less booty than Ashley. Very reserved and not as chatty.
One day in class, the lecturer was droning on, I was fading in to the abys of boredom. Ashleys phone was sitting on the desk in front of her.
She looked pretty, summer skirt with just enough cleavage to make you wonder what else is there to see. I reached out, took her phone to scroll through something (I had no plan or intentions here, just mind numbing boredom to get rid of) and it was locked. I looked over to her, smiled, gestured to the phone in my hand with a nod and she unlocked it and handed it back to me.
Opening up the photos app I guess I expected to see selfies, cats or dogs, maybe family.
At first, a cute little dutch hound and a group of girls at a fancy restaurant. Nothing weird…. Wait… what is this? I sit back, peek over to her, shes focused on class. I look back at the phone…. Ashley on her back, shoving a dildo in to her wet pussy. Shes taken the photo herself. I feel my cock liven up and swell… shes stunning, shaved, pink lips, dripping wet!
Im not sure what to do, I swipe left. Close up of her pussy stretching over the punk penis shaped dildo. My heart Is racing.
Swipe left again.. a video this time. Im relieved the sound isnt blaring. Her beautiful boobs and stiff nipples swaying as shes ramming herself. In the corner of the screen you can her biting her lower lip.
I act as if im not seeing anything out of the ordinary. By this time we've sent each other countless messages. I make a split second decision. I need these!
In a moment of overwhelming lack of blood to the brain I send three of her photos to my phone, delete the message from her side and hand her back her phone like nothing happened.
Class ends and im in a hurry to get to my dorm. Ashley stops me before I can walk away and with a beautiful smile asks me if they can hang out in my dorm again before the next class on their schedule. Trying not to be weird after what I just saw I agreed with a smile of my own.
As we're walking we are talking and laughing as usual. I get a call so I hang back to take it while we're heading to my room. I cant help but admire Ashley from behind, knowing what I know now, she became even sexier to me.
Suddenly she swings her head around and looks me in my eyes. Her face a red with embarresment. She has been on her phone as well while we were walking.
With her friend next to her I can see she's trying not to make a scene. Roxy doesn't know. Ive been caught, o shit!
My call ends… *buzzz* I get a message from Ashley. Turning to look at me again as I get it.
'Did you send these to your phone??'
Im busted, fuck. I decide to go for broke. Either im in big shit, or we can see where this could lead.
'Yes! Fuck im sorry, I saw you and I couldn't resist. You look amazing!'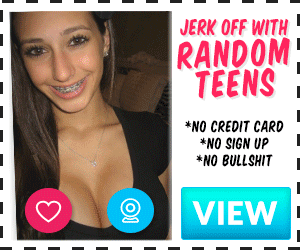 ….typing…
Feels like time has slowed to a standstill.
'What? Did you really think so?'
By now wer'e walking next to each other again, Roxy completely unaware of the building tension between us.
Ashley glances over past Roxy. Something is different, theres a slight smirk on her face. Her eyes staring right in to mine.
Part 2 coming…