While I was in Rio on business, I was tired and went online to check out for massages. I found a parlor near my hotel. I booked an appointment after giving my details, preferences, and requirements. I took a shower, shaved, and just for the heck of it I also shaved my pubes.
I reached the parlor. I was led to a room by the manager, who herself was a sexy bomb, with big tits, olive-skinned, with deep black eyes. She informed me that she will fetch the masseuse. The manager came back with the masseuse and introduced her to me as Lorena.
She was slim, petite and wearing a sheer white see-through top over a very skimpy bikini bottom with ties on each side. She was a little shy, but the manager had obviously briefed her about my requirements. Lorena helped me strip. She was folding my clothes as she put them on a table.
I got on the low table face down. She took off the top before kneeling on the table beside me to oil her hands to start my massage. She started with my legs. She came upon each leg to the top of my thighs to my bottom. I was watching her all the time.
She made several tentative strokes between my cheeks and the upper inside of my legs. As she massaged my upper body she moved up the table. She started on my back. She was positioned in such a way that I got the first touch of her skin. It was very soft and very nice.
She then had to change the sides of the table, to massage my shoulders and arms. She changed the side by climbing over me while letting as much of her body touch me as she did so. Lorena asked me to turn over. She started with my legs.
All the way up each in turn with gentle, seemingly innocent, teasing touches of my cock and balls. To do both legs she had to move from one side of the table to the other. I noticed that her kneeling position was with her knees apart giving a very nice view between her legs. I could see that there was no dark patch and it was clear she had no hair down there.
She worked her way up to my shoulders making some teasing moves along the way. My cock was already responding to her touch and my view of her. As she came back down my chest and stomach she positioned herself, kneeling, knees apart. Her lower body facing toward me as she started on my cock and balls.
This is the point when I stopped caressing her thigh. I moved my hand between her legs to get my first feel of her pussy. There was no resistance. Since it was well-received, I undid the string ties and removed her bikini. This was when I found that the reason for such a small bulge was that, it was not a puffed pussy.
It was a small thin dick 3 inches long. Even her balls were very small. Since I was used to shemales, it didn't come as a surprise. But I could see that she was surprised that I did not react. Happily, I played with her tiny dick. It went from soft to hard and soon it was on the full mast.
We continued stroking with each other like this for a while. She then took me in her mouth for a while. She stopped for a moment and then changed position. This time on all fours over me with her licking and sucking my cock. Her erect dick hanging just above my head.
I had her dick in my hand and we were enjoying mutual pleasure. She licked my newly shaven, hairless dick and balls. I was playing with her dick and hole. Soon, I realized that I was going to explode, which I did. Lorena took all my cum in her mouth and swallowed it all.
She tried to climb off me after I had finished. But I held her in place until I had finished giving her a handjob, making her cum on my chest. Afterward, we showered together, washing the oil off each other's body. I came out with a towel wrapped around me.
But she was naked, bending down to clean the mess from the floor, seeing her ass in the air, I got another erection. I threw my towel and embraced her from the rear rubbing my throbbing dick against her ass. She turned and kissed me full in the mouth, our tounges entwining and fighting.
I led her to the massage table. She knew what I wanted. She took a bottle of lube and asked me to lube her hole nicely. Lubing her well, I put my finger to massage her hole and make it ready for my throbbing dick. As I didn't want to hurt her, I asked Lorena if she wants me inside her.
Her reply surprised me. She said from the time she took my dick in her hand she wanted it inside her. But she was not sure how I would react. Since I was a client she could not openly ask me. Hearing this, I kissed her again. And then began to push my rigid dick inside her.
She was enjoying it immensely. She began to moan and make noise quite loudly while I was fucking her. To our surprise, the sexy manager opened the door and walked in to investigate the loud moans. What she saw was an erotic view and it which aroused her as well.
Instead of saying anything she bent down in front of Lorena and took her hand off her dick. The manager began to stroke her erect dick with her hand and then took it in her mouth, giving her a blowjob. Man, what a sight it was, I asked her to remove her top, which she did.
Her huge tits popped out and Lorena began to play with them. Then took each one in her mouth sucking them. All the while I was playing with Lorena's tits. All this made me extremely horny. Very soon I tensed and told her I was ready. The manager began to jack off Lorena's dick faster and we both erupted at the same time.
The manager too got up and kissed me full on my lips. She told me that she would like to give me a massage the next time I visited. I thanked her. Then washed, dressed and kissed Lorena goodbye after giving her a hefty tip.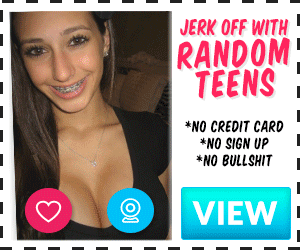 I live in Chennai, now. Any women, bottoms, shemale interested can connect with me at [email protected]