Massage Session Leads To Threesome Sex, Doggy Style Sex, Massage Sex, Threesome Sex Stories, Group Sex Stories, Indian Sex Stories, Sex Story in English, English Sex Stories.
A girl named Isha contacted me recently for a couple massage. We chatted for a while and she told her requirements and other details. She told me that she was just looking for massage and nothing extra. She told me that she has to convince her boyfriend to get a massage from stranger. She has never done it and more excited to get a massage after one of her friends had highly recommended me to her. We chatted on about how long it takes for complete body massage and other details.
After a while, during our chat, Isha told me that chat about the massage itself has aroused her and she was horny. We continued the chat as if I was doing her massage. She was in office that time and I made her wet and horny. She carried an extra thong with her and she had to change her thong after our massage-come-sex chat. Isha was so convinced that she needs a massage and that too only from me. I have never done this to a couple. Her bf, Akash was initially skeptical about this massage. I had no idea how many times she sucked his cock or rode his cock or allowed him to fuck her in ass. Two days later, Isha told me that her bf was OK to do this.
Next day, I met them in a coffee shop and we got acquainted with each other. Isha, 25, smooth fair skin, big black eyes and long straight hairs ran well below her shoulders. Her lips were thick and sexy. Her high cheekbones accentuated her beauty. She looked sensual and at the same time beautiful. She was not even but not even close to be called as chubby. She was in between with good 34d boobs.
Akash, 28, a stout person carried beer belly with him. The couple was contrasting in their physical appearance but one thing was sure that they had a healthy sex life in their living-together relationship. After our meeting went well, they left from the coffee shop. I watched Isha's shapely ass swinging from right to left, like a pendulum. It was a fine ass. Isha turned back and looked at me. She has caught me watching her ass swinging. She smiled and turned her head front.
We decided to do in the coming Saturday evening. On Saturday, I went to their flat with my backpack containing oils and other things. They greeted me with a smile. The house was clean and tidy. They had turned their dining table into massage table by putting soft fabric blankets on it. There was a pillow on the table to rest the head. Isha was wearing a white cotton towel that started from the top of her boobs and ended just above her knee. She was wearing noodle strap red bra inside and I thought she might be wearing same red color panty too. I have seen few women like this but most of them were middle aged women in out of shape but Isha was in good shape and goddamn sexy. I wanted to fuck her but I remembered that she just wants massage and nothing else. I was gonna make sure that she wants that extra. Indeed I made sure that she needed that extra. I put the nice slow music to change the atmosphere. Akash sat on the chair and watched me applying aromatic ayurvedic oil on his gf's smooth skin. Isha was lying on the table showing her back to me.
I took the oil bottle and poured it on the nape of her neck. The oil was warm and she moved her shoulder together to get adjust to the warmth. I stood in front of her as my crotch was few cms away from her head buried in the pillow. I slowly moved my fingers on her back in circular motion with constant pressure. Isha was initially nervous about doing this as she has never done like this before. After few minutes, she was completely relaxed and started to enjoy it. I moved my fingers towards her shoulder and I was disturbed by her straps. I inserted my finger under her strap and massaged her. She must have felt good with my strong hands applying constant pressure on her back. She must have felt the relaxation on her body as her eyes were closed. I moved my fingers well below her shoulder bones. Her top back is completely wet with oil now. I lowered her towel and her bra was covering most of her back. Initially I slipped my hand inside her bra and did the massage. Isha told me that if the bra was a hindrance to my massage, remove it. I didn't waste another second to remove her bra from her body. Her boobs were crushing against the table. I can see that from the side view.
I looked at Akash. He wasn't saying anything but his hands were on his cock. He was definitely rubbing his cock when I wasn't watching. I moved my fingers towards her side boobs and massaged them with more pressure. Isha let out a slight moan and I knew that her she is getting warm. All I need to was to keep doing this. Sooner or later, she would give in. My crotch was very close to her head and if she looks up, she would definitely touch my dick with her head.
I continued my massage on her side boobs, spine and lower spine. I bent my upper body forward and massaged on her spine. Now my crotch was touching her upper head. Actually, intentionally I rubbed my dick against her head. Now I stood on her right side and massaged her lower spine. I moved my fingers to her thighs and I didn't touch her panty covered ass cheeks. Her upper body was completely wet with oil.
I applied more pressure on her thighs and moved my fingers in circular motion. I moved slowly towards her groin. I can feel the tension building up in her body as she moaning mildly. I slid my fingers closer to her creases- thigh meets groin, but didn't touch her pussy. She let out a huge moaning. I knew that she was ready for the extra but I wasn't gonna start it now.
Its always good to keep the tension up for some more time, make her feel desperate, make her crave for it and then do it. I moved my fingers towards her inner thighs and massaged her. I can feel the juice dripping in her pussy now. I moved towards her outer thighs and her knees, ankles and toes. I massaged on her foot palms and that tickled her. She let out a giggle mixed with moaning. I looked at Akash and there was a huge bulge on his shorts.
I moved my fingers up, from toes, ankles, knees and thighs. I moved my fingers towards her groin, caressed her creases. She let out a huge moaning and lifted her upper body from the table. She told me to remove her panty and massage on her ass cheeks. I removed her panty and looked at her bf. He was more aroused and said nothing. He didn't care that his gf was naked in front of a stranger as he was arrested by the sexual tension hanging on the air. I slapped on her naked ass cheeks harder.
Her ass cheeks bounced and I loved it. She let out a moaning. I poured oil on her ass cheeks and made it wet. I spread the oil all over her big ass cheeks in circular motion. I poured the oil on top of her ass crack and the oil ran in between her ass crack. I ran my finger from the top of her ass crack to her pussy opening. I could see the juices oozing down on her pussy. Her pussy was so wet now.
I moved my fingers to her ass cheeks as soon as my fingers were closer to her pussy. I should make her feel crave for the sex. I was sure that she has got one orgasm already. I squeezed her ass cheeks and slapped them harder again. Het wet ass cheeks made a wonderful sound. Her bf stood up and came closer to her gf. She was moaning loudly now. Akash caressed her hair and kissed on her ears. Isha opened her eyes and lifted her head from the pillow. She instantly saw the bulge on his short and rubbed it with her hands.
Akash pulled out his dick and Isha started to stroke it. I was squeezing her ass cheeks pour more oil on her ass crack, the oil slid from her top to her pussy. The oil drop touched her pussy and I swiped it and touched her pussy opening. Her thighs jerked and she lifted her ass from the table. She stood on the table like a dog and turned her head towards me. She said, "I can't take it anymore. Please do whatever you want to do on my body. I am gonna suck my bf's cock." She smiled while saying and Akash must have loved it as he put aside few hair strands that fell on her face.
She kissed on his already erected cock. She started to suck his cock like she was born to suck cock. She was so good and I was watching her sucking for few minutes without doing anything. Isha rubbed her pussy with her fingers and then I realized what I should do. Her pussy was in perfect position for me to suck. I licked her pussy opening which was oozing down her juices. I licked her pussy faster. I put my finger underneath and rubbed her clitoris while licking her pussy opening.
She must have been in different world as she kept saying, "Shit! Shit" in between sucking Akash's cock. I stiffened my tongue and licked her pussy deeper and faster. I licked all over her pussy and drank her juices coming out like a leaked tap. I spanked her ass in between licking her pussy. Her legs were trembling and she couldn't stand anymore like that.
She fell down on the table and flipped her body, looking at me. Her bf came to her left side and caressed her forehead. He put aside the hair strands on her face. Isha looked tired. Akash pushed his cock inside her mouth and she started to suck his cock. She took his entire cock into her mouth and choked herself. Her saliva was dripping down from her mouth and fell on the blanket. I licked her pussy so good and kissed on her thighs. She took out his dick from her mouth and told him, "Baby! I need your cock inside me. Fuck me hard. Fuck me real hard, baby!"
I moved aside and her bf was entering into her pussy after putting the condom. He must have been waiting for this as he started to fuck her really hard from the moment he entered in. I slapped her boobs and squeezed them. I watched them juggling and slapped them harder again. Isha was definitely in another world as she was enjoying each and every minute. I pinched her boobs. Isha was moaning loudly now.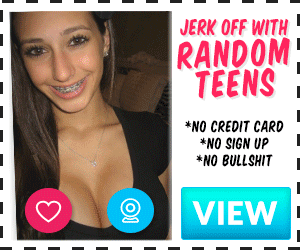 She grabbed my cock and started to rub it. This is what I wanted. I looked at her. Her hairs were messy; moaning came out from the partially opened lips, sweat started to appear on her neck. I lowered my shorts. She grabbed my dick immediately and started to stroke it. I moved closer and she started to suck my dick. Akash was pounding her pussy harder, the way she wanted. Her legs were in the air and he supported those legs by holding her thighs.
I felt really good when my dick was inside her mouth. She licked my dick from top to bottom. She used my dick as lipstick and caressed her lips with my dick. She was having a great time. Akash was coming to climax. He cummed inside his condom. I put the blanket on the floor and asked her to stand in doggie. Isha stood in doggie as told. I spanked her ass and rubbed her pussy with my dick.
She turned her head back to me and said, "Stop teasing me. Enough! Give me your meat. Fuck me, real hard dear." I slapped her ass again before entering in to her pussy. I was standing on my knees and started to fuck her pussy slowly. My strokes were in medium pace but deeper. I spanked her ass again while fucking her pussy. After few strokes, I put my left hand on her ass and increased my pace. Isha was moaning loudly now. Her pussy was so good and it felt very good to be inside her pussy.
I told Akash to go under her and start milking her hanging boobs. He put his body in between her hands and went under her. He started to milk her hanging boobs, like milking a cow. I grabbed her hair on my left hand and increased my stroking speed. Akash lifted his head and started to suck her boobs. I was pounding her pussy. Her pussy very wet like an oil sump. My thighs were hitting her wet ass cheeks harder. Isha was moaning loudly. I leaned forward and kissed on her neck. I kept fucking her hard. I reached climax. I pulled out my dick.
I grabbed Isha's hair and pulled her from doggie position. Isha stood on her knees facing my dick. I stroked my dick and the cum came out like a jet and splashed onto her face. Some drops fell on her boobs, some on her face and some on the blanked. She took my dick on her hands and started to stroke it. She used my dick as her lipstick and caressed her lips. Some drops were on her thick pink lips. She licked her lips. I put my shrinking dick into her mouth and fucked her mouth for few strokes. Then I pulled out my further shrunken dick. .
They both said they loved the session and looking forward for the next one. They paid the amount I asked without saying anything as both were very happy and satisfied with the service. Contact me at [email protected] for feedback, chat or fling.