One day, Our grand parents visited us. Dad was out of station for about a month. They both were very health conscious. Both of them usedto go for morning walk early morning and do some desi exercises to keep them fit. Although both of the don't look more than 50, but I amsure they would be in their 70s, So I doubt if they would be able to make love. Dadi used to appriciate m body a lot. Although I am notvery regular in gym, but I do do some workouts to keep myself in shape. It had been three days since they came. Mom and me were not in a position to find any time during the day. I had to sleep with dadaji. He used to chat with me everyday till late night. But i was starving for mom's touch. fourth night I expressed my desire to sleep in my room, Dadi and dadaji both were there. Dadi just smiled and said ki ladka bada ho gaya hai, akele mein sona chahta hai. I was ashamed. I just smiled and looked down. Dadaji also laughed and said haha kyonnahi, tumhari to umar hi hai. Meanwhile mom entered the room to give  milk to dadaji and dadiji. She overheard the conversation, so while

going whe gave me a smile. I donno what gave me the courage and I 
blinked to her. And I suppose dadiji noticed it. she didn't ay
anything but kept mum for a while. I tried to divert from the topic 
and After that We had a chat for about half an hour. It was 11 pm in
the night. When dadi only said ki ja beta tu chahe to soja jake. I 
conveyed good night to both of them and left for my room. I was a
little fightened after the event so didn't dare to go to mom's room. 
at about 12, somebody knocked at my door. I open, it was mom. I was
sooo damn happy to see her. She was wearing a proper traditional 
dress. A blue sari and a blue blouse. The moment she entered, I 
embraced her tight and we started kissing each other lips. I tried to 
lift him in my arms. her weight was pretty muc, so I almost fell with 
her, but none of us got hurt. She laughe at me, said mere bachhe abhi 
mera wajan nahi utha sakta tu, tere papa bhi do baar sochte hain mujhe 
uthane se pahle. This was like open challenge for me. I didn't think 
for any sinngle moment further, I kept one hand behind her butt, 
another behind her back and lifted her in my arms. She smiled looking 
into my eyes. I took her to the bed. she pulled me above her and said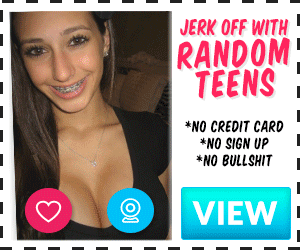 lagta hai kisi sachhe mard se pala padahai mera. Ye sunkar meri chhati 
phool gayi, aur josh me aake maine uska blouse phad dala. mom smiled 
and said, lekin bada besabra hai mera mard. Mom ne mujhe "mera mard"
kaha. I felt the like flying in the sky. But mom continue, " lekin 
itni besabri hamesha achhi nahi hoti." And she kissed my lips.
i was in no mood to wait anymore. I had waited for four days.. Maine 
jaldi se mom ki sari uthardali, she was wearing peticott also. I tried
to break the string, but I think it was a new one. So I ended uup 
hurting mom, but the string didn't break. Mom herself opened the knot 
and lifted herbutts. I pulled it down. With no delay, I took the panty 
also off. Subsequesntly mom also pulled off my cloths. Hum dono
madarjaat nange ek dusre ki baho me ek susre ko vigorously kiss kar
rahe the. Mom's hand was caressing my dick, which has swolen
exceptionally tonight. may be because, It had deposited a lot of cum
in last four days. I moved down and sucked his nipples for a while. I
was too wild in caressing the othernipple with the otherhand. Mom ki
siskariyan nikal rahi thi. Woh apne dono hatho se mera sere sar ko
boobs par daba rahi thi. i moveddown and started kissing her *****,
which was oozing like a river by now I sucked it for about five
minutes. Mom said. "bas beta ab aur nahi ruka ja raha. daal le ye
halavvi apna mere andar. dikha de mujhe jannat phir se..". I took no
time to insert mydick into the door of heaven. It slipped very easily.
Mom ke muh se siskari nikal gayi.. I started pumping her hard. she was
moaning very controlled in the beginning, but with time, she became
very wild, and started jumping from below. Beech beech me main mom ke
uroz ko chus bhi leta tha. her facial expressions were so damn sexy
todau, that i was just loosing control.maine uske kadli ke samaan
jangho ko apne kandho pe rakha aur gahra pelna chalu kar diya. She was
moaning, " ohhhhhhhhh, mere raja, tu kitni ladi tu meri rag rag se
wakif ho gaya hai.. tujhe pata rahta hai kab main gahra chahti hun aur
kab mujhe voilent dhakke pasand hain.. " and she kissed my lips. we
stopped thumping for a while and i lied for a while on her. she was
sucking my lower lip and I was sucking her upper one, while me still
moving my hips slowly.. It was the most wet kiss, what could be
possible. We were exchanging salivas. ek dusre ka mujhras mano amrit
ke samaan lag rahaa tha.. We continued for about three four minute.
then she said, beta aaj main ye decision lena chahti hun ki mera beta
jyada bada mard hai ki uska baap. I want to chose one of you the man
of the rest of my life. I was stunned to hear this. BBut once she said
this. there was no way, that I could cmpromise. I left her lips and
held her boobs in my hands, and started jumping in full rythm. She
also reverted with equal zeal. She was moving her hand voilently over
my back and her hips. Suddenly her moans increased and she started
pinching my back, leaving me even more excited. He *****way became too
slippery, and enjoyed it just too much. Even I felt that I am close to
cum. I used all my powers to jerk. The bed was shaking voilently. she
was crying with ecstacy. I shouted, :mummy mera nikalne wala hai. she
at once pushed me back and tried to take the dick out f her ****. I
said" mumy main tumhare andar aana chahta hun. She said" nahi bete,
hame savdhan rahna chahiye, agr main pregnent ho gayi to."
It made sense to me. she took my dick in his mouth and started jerking
it with his hands.. I held her mouth in my hands and jerked slowly. I
remember that was the time, when I cummed the most. She couldn't hold
all of it in her mouth and it started flowing from sides. But she
drank all of it. We lied in each others arm naked in the bed.
I was waiting for her responce for her challange. She could feel my
excutement and my craving to prove that I was the man of his life. She
smiled and caressed my hair. Now came the statement, which had the
potential to change rest of my life. She said" bete, aaj tune mujhe
jo sukh diya hai, maine socha bh nahi tha ki utna sukh sex main kabhi
mil sakta hai. tune mujhe pyar ki nai uchaiyan dikhayin hain. Aaaj se
main tujhe apni life mein "mere mard" ka darja deti hun. Aaaj se mera
ab kuchh tera hai mere laal.. main nahi chati ki iska kisi ko kabhi
pata chale, kyonki usse hamare social status ko khatra ho sakta hai.
Kahkar mom chup ho gayi. I could feel the change of expression on her
face. Maine poochha kya baat hai . Usne thoda ruk kar bola, "
magarkuchh din baad teri shadi ho jayegi, phir mera kya hoga. " Maine
josh mein aakar kah diya mujhe nahi karni shadi vadi, main to sari
umar apki baho me bitana chahta hun. Usko hanskar mere hontho ko
chumkarkaha, " soch le mere laal, kyonki main janti hun, has mard ki
ichha hoti hai ki usko ek kunwari aur tight **** ka maza mile. meri to
bahut dheei ho gayi hai." maine kaha, " nahi mom, main vada karta hun
ki main kabhi shadi nahi karunga, aur mujhe tight **** ki koi ichha
nahi hai. main to apni saari zundagi wahi bitana chahta hun, jahan se
main nikla tha. Mom ne hanskar mujhe apne boobs ke beech me chhipa
liya. Tabhi hum dono chaunk gaye, jab hamne dadi ki aawaj suni. Dadi
darwaje par khadi thi. She said," kyon shadi nahi hogi hamare bete
ki.." mujhe ab yaad aaya ki jaldi mein hum log darwaja band karna
bhool gaye the.. aur shayad dadi ne hamara pura program dek hliya
tha.. mom ne jaldi ek chadarhum dono ke upar dali.. Dadi ne anadarse
darwaja band karke andaraate hue kaha, " kya hamara vansh yahi ruk
jayega? kyon shadi nahi hogi hamare bete ki" Mujhme na jane kaha se
saahas aa gayaa ur main bol diya, " dadi, main shadi karna hi nahi
chahta, main saari umar aise hi rahna chchta hun." Dadi ne bed par
aakar bhaithte hue kaha, " badmaash ek baat bol, ya to bol shadi nahi
krana chahta, ya phir bol ki saari zindagi aise hi rahna chchta hai"
mujhe kuchh samajh nahi aa raha tha. Dadi ne muskurate hue mere sar pe
haath firakarkaha, " jab itni achhi ladki ghar me hi mil rahi hai,to
kyon shadi nahi karna chchta tu, aur phir, tujhe apna vansh bhi to
aage badhana hai.." Mom ne kuchh sahas karke kaha, " par maaji…. ".
Pardadi ne baat bechh me hi kaatkar kaha, "Jab tune isko apne mard ka
darja de hi diya hai, to pihr ab dikkat kya hai.." Mom aur main ek
dusre ke muh ko dekhne lage.. " Dadi continued with mom, " abhi umar
hi kya hai tumhari, 6 bachhe kam se kam bana sakti ho tum.." " kal
apne papa ko phone karke bula lo, main usse baat karti hun, tum dono
ek shahar chhod ke nahi door jake bas jana, hum log gaon ke mukadme me
10 lakh rupaye jeete hain. woh paise lejakar, kahi koi kaam dhandha
kar lena..", dadi said to me.
Everything was clearnow. dadi eri aur mom ki shadi ki baat karrahithi.. Main turant chadar hatakar, dadi ke gaal chum liye. Dadi ki
nigah jaise hi mere jhulte hue dick pargayi, dadi boli, "to ye hai woh
hathiyarjisne apne baap ko bhi hara diya. " main sharma gaya. Dadi ne
mom se kaha, " sahi pasand hai bahu tumhari, iske baap ka to isse
aatha bhi nahi hai." Mom sharma gayi.. Main turant mom ke upar kud
pada, aur frenchkiss karne laga.. "dadi ne khade hote hue kaha,
"badmaas kuchh to sharam kar, dadi ke samne hi apni ma ko chod raha
hai., ab suhaagraat tak tum dono ek dusre ko haath tak nahi lagayoge.
Intezaar ka fal bahut meetha hota hai.. Main chahti hun, tum dono
suhagraat ko yaadgaar bana sako.. bahu, chalo apne kamre me jao."
Kahkar dadi chali gayi.. Do din baad papa aa gaye. Dadi ne papa se
akele me baat ki. na jane unhone kya kiya ki Woh maan gaye… dadi ne
10 lakh rupaye hamare joint account me transfer karwa diye. Hamare
liye ek ghar ek duur shshar me khareed diya. Aur lagbhag 15 din baat
ghar pe hi ek pandit bulwa kar sirf gharwalo ki maujudgi mein mom aur
maine agni ko sakshi maan kar saat fere liye. She was looking awesome.
Mom : " main tan man aur dhan se apna sab kuchh tumhe arpit karti hun
prannath."
Me : " Main agni vayu, aakash ko sakshi maankar, tumhe apni
ardhangini sweekar karta hun, aur saari umar, tumhari arthik aur
shareerik awashyaktaon ko pura karne ki shapath leta hun."
Shadi ke baad dadi ne do ticket nainital ke liye hame diye. aur
kaha,"5 saal me kam se kam teen bachhe chahiye mujhe.." kahkar dadi
hans di.. Humne dadi ko vachan iya, aur we left for our honeymmoon..
We spend about a week there. ek ek pal hum dono ne ek dusre kee jangho
ke beech me bitaya. She baceme pregnent. from there we direcly left
for our new home. we started a shop in our house only. It started
flouishing, and very soon, we got settled properly. mom ne nau maheene
baad ek pholl se bitiya ko janm diya. Hamne ek taar dadi ko bheja.
dadi ne bahut khushi jahir ki.
Aaaj is sab ko hue chaarsaal ho gaye hain.. mom ne mere teen bachho ko
janam diya.. hamare pyaar me aaj bhi utna hi josh hai.
Looking for your comments guys..